The über-saloon power war between M and AMG rages on, as both sides bring new 600+hp superweapons to battle
GERMANY – The course of human history has seen countless epic rivalries – Capitalism vs Communism, Microsoft vs Apple, Manchester United vs Liverpool; and in the car industry, things are no different. Going on for nearly half a century now, the BMW 5 Series vs Mercedes-Benz E-Class rivalry is one of the biggest, and has recently intensified with facelifted flagship versions of both cars debuting only one day apart from each other.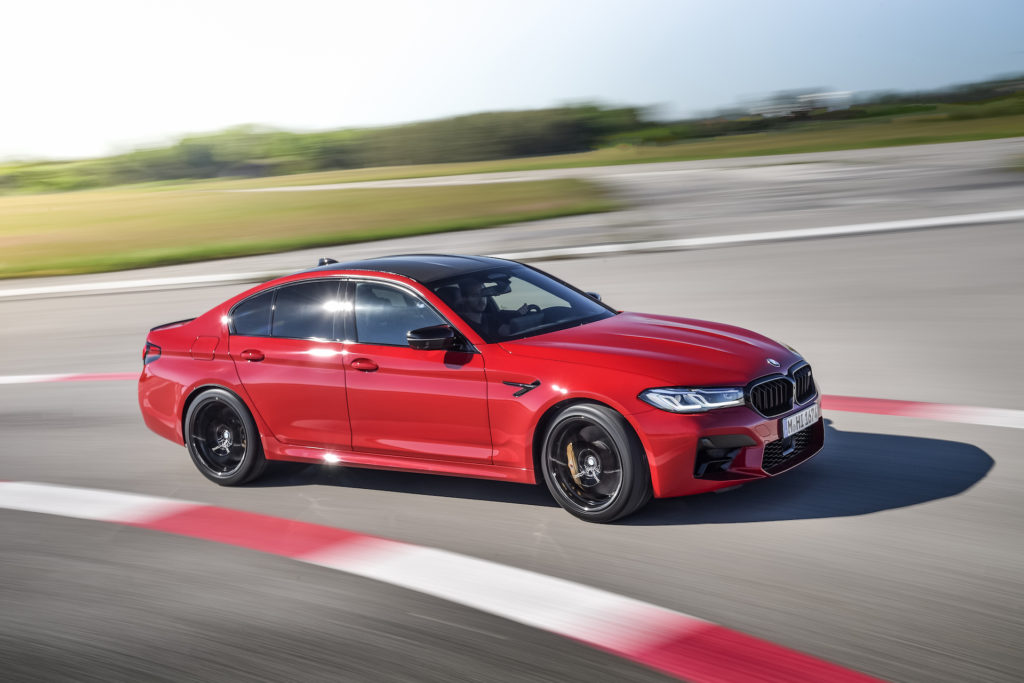 Yup, just one month after revealing new 5 Series and E-Class families, BMW and Mercedes have now unleashed the ultimate forms of both cars: the M5 Competition and AMG E 63 S. And what's striking is how similar both cars are to each other, both in terms of updates received as well as on-paper specification.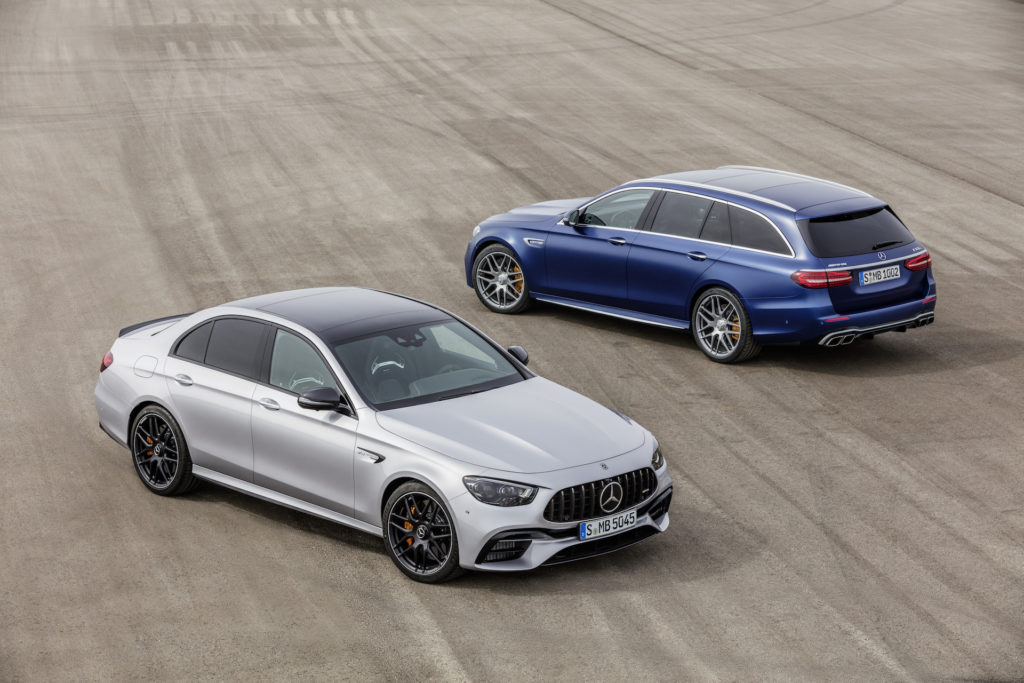 For starters, the changes made to both cars are largely skin-deep. As with the 5 Series, the M5 Competition gets slimmer headlights and larger, gloss black kidney grilles (thankfully nowhere near as in your face as the new 4 Series), while at the back, 3D-effect taillights with a black surround are the main obvious difference.
The new E 63 S is easier to spot. Its grille is not only larger but also inverted (flaring outwards towards the bottom), and houses the "Panamerica" vertical slats that feature on most other current AMG models (a throwback to the 300 SL road racers of the '50s). There's also a new 'jet wing' design spanning the lower air intakes, which Mercedes-AMG says helps reduce lift and improve cooling. The taillights have also been swapped for horizontal-shaped ones, not unlike those on the little CLA coupe.
The most meaningful changes for both cars are found on the inside. As with their more pedestrian siblings, the M5 and E 63 receive the latest infotainment systems available to both brands, BMW OS 7 and MBUX (Mercedes Benz User eXperience) respectively. The former brings wireless Apple Carplay and Android Auto, a new cloud-based navigation system, and enhanced driver assistance features to the table, while the latter features an intelligent voice-activated personal assistant, 'energising' wellness and massage programmes, and an onboard vehicle monitoring system.
Both cars' interiors are almost completely identical as before, save for one or two changes. In the M5, its central display screen has grown from 10.25 to 12.3-inches, while the three buttons next to the gearlever that used to control the aggressiveness of the suspension, steering, and engine response have been replaced with two buttons, Setup and M Mode.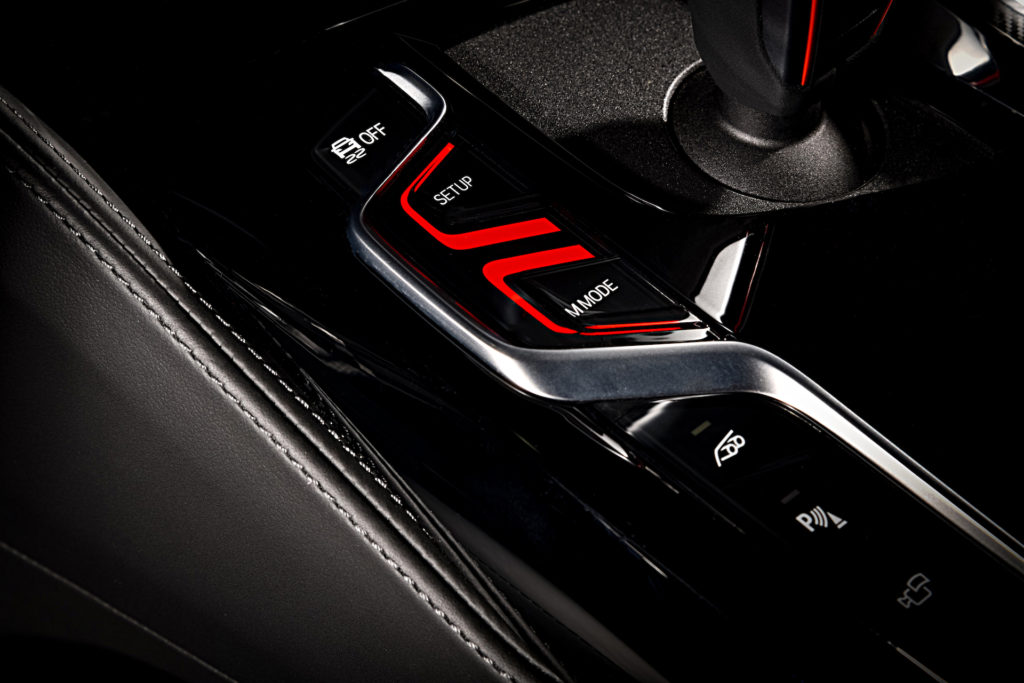 Setup brings up a menu for drivers to customise all sorts of vehicle parameters, while M mode toggles between Road, Sport, and Track settings, which affects the instrument cluster and head-up display readouts, as well as dials back the electronic safety nets.
Over in the AMG, its twin Widescreen Cockpit displays remain the same size at 12.3-inches, though the switch to MBUX means they can finally be used as touchscreens in addition to the touchpad in the centre console. Its more obvious update though, is a new twin-spoke steering wheel with haptic touch sensors.
In both cars however, the drivetrain specifications are unchanged. This is no bad thing as power and performance was never in short supply to begin with.
| | | |
| --- | --- | --- |
| | BMW M5 Competition | Mercedes-AMG E 63 S |
| Displacement | 4,395cc | 3,982cc |
| Engine type | V8, twin turbo | V8, twin turbo |
| Transmission | 8-speed automatic | 9-speed automatic |
| Power | 625hp @ 6000rpm | 612hp @ 5750-6500rpm |
| Torque | 750Nm @ 1800-5860rpm | 850Nm @ 2500-4500rpm |
| Acceleration 0-100km/h | 3.3 seconds | 3.4 seconds |
| Top speed | 305km/h (optional) | 300km/h (optional) |
To harness their explosive outputs, both cars are propelled by rear-biased all-wheel drive systems, but for purist drivers, they also retain the ability to send all power to the rear wheels alone. Combine that with fully switchable driving aids, and you have the makings of a pair of two-tonne drift missiles.
That said, as Jekyll and Hyde cars, the M5 and E 63 S also have a more demure side to them, and this too has been amplified slightly with their facelifts. The M5 borrows its shock absorbers as well as (optionally) 20-inch light alloy wheels from the M8 Gran Coupe, while the E 63 S' air suspension has been tuned and re-calibrated.
The end effect is that both cars are now even more comfortable when not being driven in a licence-endangering fashion.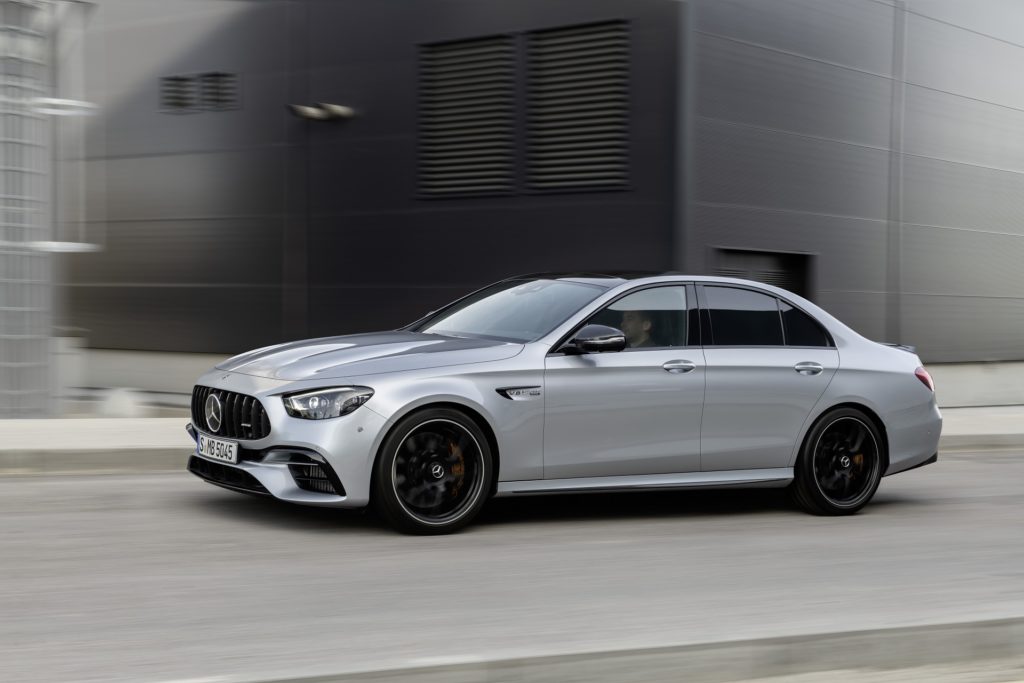 The next stage in the BMW M – Mercedes-AMG war might have been set, but it'll be a while yet before the battle reaches us here. An early 2021 Singapore arrival has been confirmed by BMW Asia for the M5 Competition, and given that the regular E-Class is due for a Q4 2020 arrival, we doubt the E 63 S will land here before year's end.