The BMW 420i M Sport gives the term 'personal mobility' a whole new meaning. A drive around Singapore proves that even the entry point to the two-door range has an appeal that is all its own.
---
Beauty can be a fickle thing. For starters, it is completely subjective. Remember the rom-com Shallow Hal? The horribly superficial Hal Larson (Jack Black) gets hypnotised to appreciate the inner beauty of women rather than judge them from their appearance.
Well it seems that I too, might have fallen under a similar spell after driving the BMW M3 Competition and M4 Competition and more recently, this car, the BMW 420i M Sport. On the outside, all these models may have a common design feature — a huge pair of front 'kidney grilles' — the most extreme expression yet of the design brand's hallmark. Calling this design direction 'controversial' would be an understatement.
However, I'll tell you at this point of the article that I actually rather enjoyed this car.
Powered by a 184hp 2.0-litre four-cylinder engine, the BMW 420i may be the entry point to the 4 Series (a.k.a. THE 4) range of two-door coupes. In other words, it is the polar opposite of the fire-breathing 510hp M4 Competition that eats sports cars for breakfast.
Needless to say, the 420i delivers an entirely different type of dynamic experience compared with the M4 Competition. However, as an everyday proposition, the entry model is the one I would gravitate to.
After sampling the BMW M4 Competition in a day-glow hue known as Sao Paulo Yellow, I found the white 420i with an understated black leather interior much less of a sensory overload. As a result, it was a relaxing interior to spend time in.
On the inside, I'll even venture to say that it was rather elegant with some classy features such as frameless windows with larger apertures. These added to a more luxurious ambience than a 3 Series sedan, which this car shares its underpinnings with. When you get into the front seat, a "belt butler" electrically presents you with a seat belt to save you the bother of extending your arm backwards to reach for the buckle.
There's a delicious 'sweetness' about the way the 420i drives that feels good. One hundred and eighty-four horsepower is modest by today's standards, especially for a BMW coupe. However, the fun is in utilising all of it and appreciating the different facets of the engine's power delivery. The smooth acceleration in the first 2,000rpm, then a strong surge of torque that happens between 3,000 to 4,500rpm, and then the intoxicating noises from 5,000rpm to its 6,500rpm redline. It is also worth noting at this point, that the 420i does without Active Sound Design that's found in the variants above this car. This feature basically manufactures an artificial exhaust noise that's piped in through the sound system's speakers for a more emotional driving experience. In this sense, perhaps the BMW 420i is a more honest car.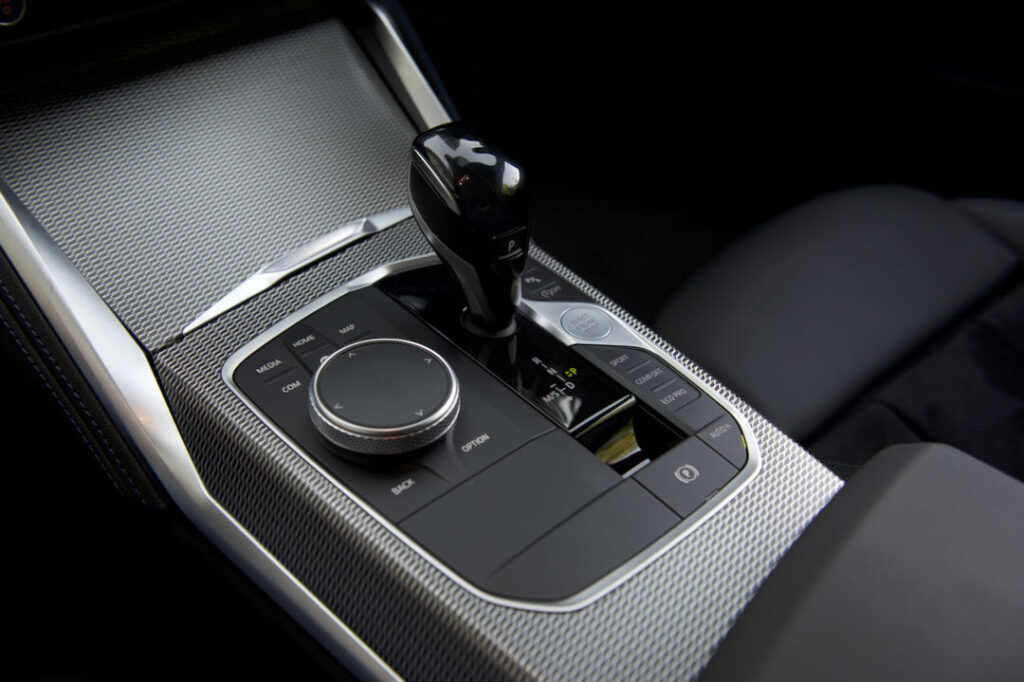 In a more powerful car such as the M4 Competition, the acceleration happens so quickly that you'll barely have time to savour these nuances. In the blink of an eye, it's time to brake because you'll be rocketed to the next corner or traffic light. Exploring the upper reaches of the M4's engine would also mean reaching irresponsible speeds, especially in Singapore.
So for most drivers, the BMW 420i M Sport allows you to have fun without jeopardising your license or worse… In the real world, I'd rather drive a less powerful car to 90% of its capability than only 10% of a really powerful one.
If you push the 420i though your favourite twisty roads, its modest power output and skinnier tyres make for more involving handling. In something like an M4, it barely even notices the same corners and you'd have to drive much faster to render the same sensations.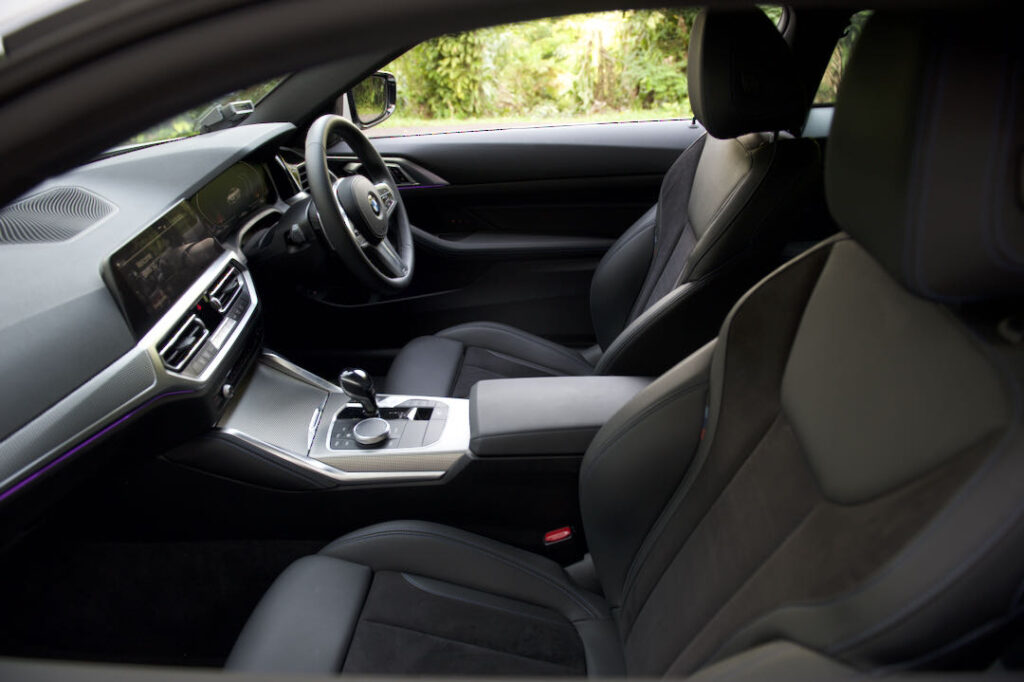 Perhaps the part of the BMW 420i that might appeal even more is how relaxing it can be to driving long distances in. This car feels effortless to cover long distances in. When the borders do open again, a car like this would make a weekend drive to Kuala Lumpur and beyond an absolute breeze.
It pampers you in much the same way the bigger 8 Series Coupe does as a grand tourer. Except that THE 4 does it in a more compact package. If you don't need to transport more than two people regularly, driving a sedan can feel wasteful at times.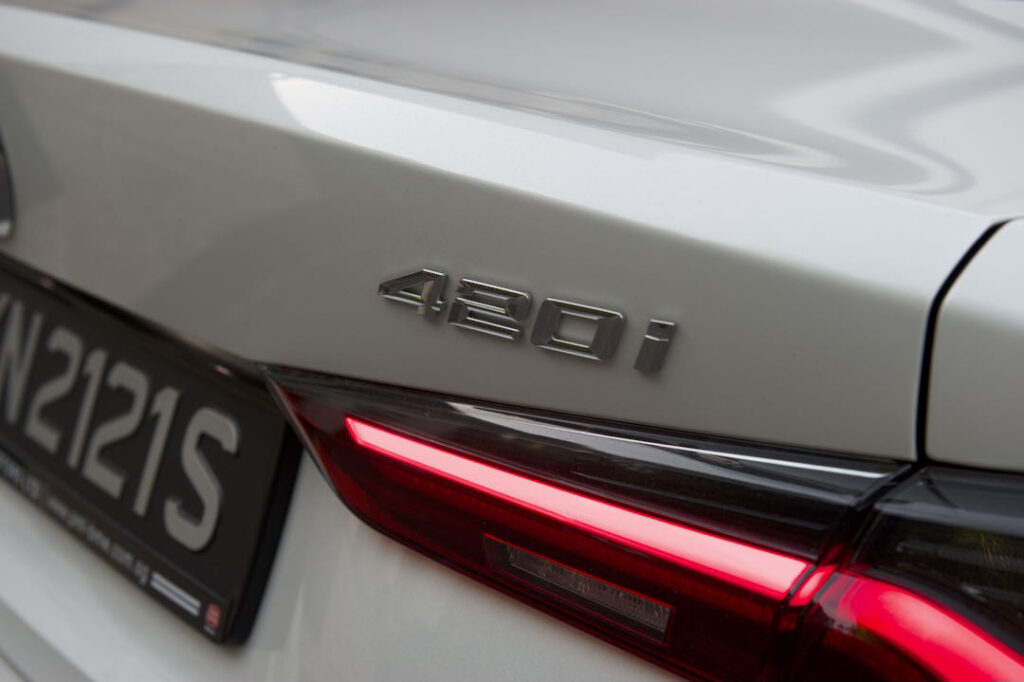 If it's just for you and a plus-one, the BMW 420i feels like a tailored suit. It is purposeful and flatters you. Of course there's a more powerful 430i M Sport Pro variant that's expectedly quicker and all that. I suspect however, that its owner would be more likely to be caught in a quagmire of wondering if the extra $50k or so was worth it? Or, should he have gone the whole hog and shell out another $175k for the M4 Competition.
I know which side of the equation I'd be on.
TECHNICAL SPECIFICATIONS
BMW 420i M Sport
Engine: 1,998cc in-line 4-cylinder turbocharged
Power: 184hp @ 5,000-6,500rpm
Torque: 300Nm @ 1.350-4,000rpm
Transmission: 8-speed automatic, rear-wheel drive
0-100km/h: 7.5 seconds
Top speed: 240km/h
VES Band: B (neutral)
Base price: $242,888 w/COE
Contact: Performance Motors Ltd
Read our review of the BMW 530i M Sport here