Priced from $146,999, new Hyundai Tucson goes on sale with an eye-catching new redesign, more space, and a fully digital interior.
---
The conservative and practical-minded family SUV sector is not typically where you'd find car manufacturers experimenting with bold, unconventional designs, but then Hyundai these days isn't like most other brands. Wanting to build a name that represents more than just reliable family transport, Hyundai has since ventured into performance cars (Hyundai N models) and luxury cars (the Genesis sub-brand), and styled its most recent models (like the Avante saloon and Ioniq 5 electric SUV) to be among the most distinctive in the market.
And so too is its most recent offering, the new Hyundai Tucson SUV, which has just been launched in Singapore and is in showrooms now. A hybrid model will be available later this year, but for the time being early adopters will have to make do with a conventional petrol-powered option. Prices start from S$146,999 including COE (as of 9 Jul 2021).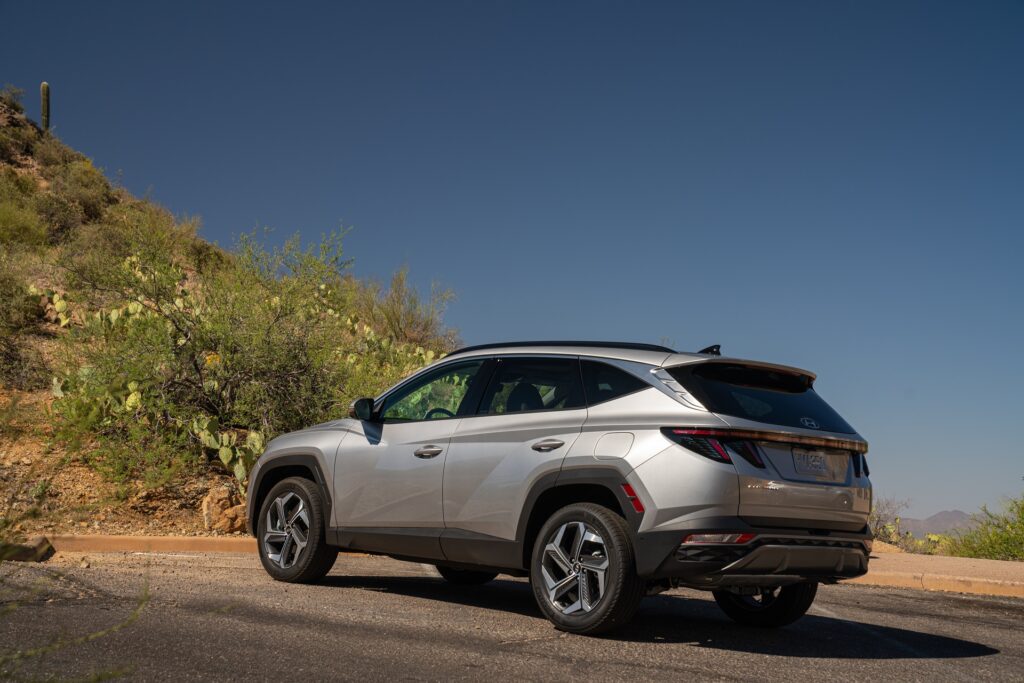 This petrol engine is a 1.6-litre turbo four-cylinder with 180hp and 265Nm of torque, paired with a 7-speed dual-clutch transmission. It may be a carryover from the old model, but from past experience there's nothing to complain about, with adequate power and refinement levels. If it's the new and exciting stuff you want to know about though, here are some highlights:
It doesn't have headlights
Just kidding, of course it does! Just that they're cleverly hidden away, with individual LED elements embedded in the radiator grille that only reveal themselves when the car is turned on. Hyundai calls it "Parametric Hidden Lights"; we just think it looks marvellous.
The rest of the car is no less distinctive, with contrasting creases and angles down the side giving it a muscular air (particularly with the bulging wheelarches), while at the rear, similarly dramatic-looking taillights cap off Hyundai's new "Sensuous Sportiness" design language.
It doesn't have (many) buttons
Like a lot of carmakers these days, Hyundai seems to think an all-digital driving environment is best, which is why — with the exception of the hazard lights and engine start/stop — you won't find a single physical button on the dashboard. With all infotainment and climate control functions controlled via touch, the Tucson is Hyundai's first model to feature a fully touchscreen centre console.
Now, we generally believe that less buttons and knobs makes for more distracted driving, since you need to actually take your eyes off the road to look at what you're poking at, but admittedly it does give a cleaner overall look to the dashboard, and integrates well with the 8.0-inch infotainment touchscreen and 10.25-inch configurable instrument display.
One of the consistent appeals of Hyundais in recent years has been their HVAC (heating, ventilation, air-con) features. In addition to ventilated seats (a godsend in Singapore's weather), the new Tucson also introduces Multi-Air Mode technology for the air-con system, which features indirect vents all across the dashboard that can diffuse the airflow, so the cabin can still get cooled without a blast of cold air turning your fingers chilly or parching your throat.
It's more spacious
Interestingly, Hyundai makes the new Tucson with two wheelbase options; Singapore — like Asia, Oceania, Africa, and North America — gets the long wheelbase version. With 2,755mm of space between the axles, there's now 80mm more legroom for passengers. An overall length of 4,630mm makes the Tucson one of the largest cars in its class, marginally longer than the Toyota RAV4 and Subaru Forester but smaller than 7-seater rivals like the Skoda Kodiaq, Seat Tarraco and Mazda CX-8.
Boot space meanwhile is up from 488-litres to 539-litres, which can expand to 1,860-litres if the 60:40 split-folding seats are laid flat.
It's packed with more safety features
Not only does the new Hyundai Tucson look futuristic, but its safety tech is plenty advanced too. A first in the segment, for example, is a centre-side airbag between the front seats, which deploys to stop front occupants colliding with each other in case of a serious side impact.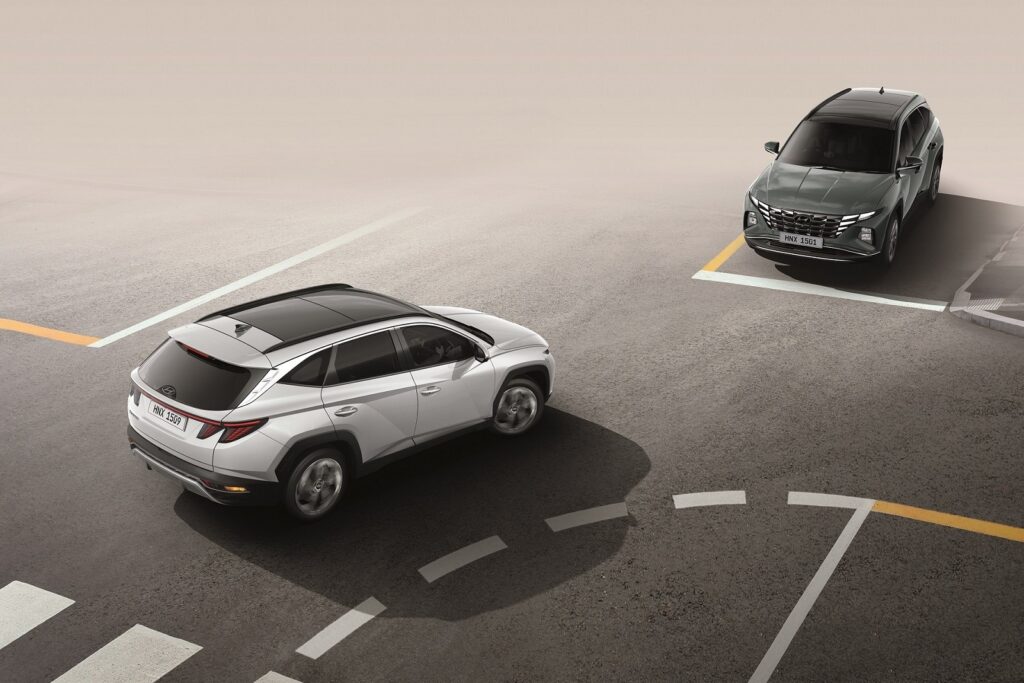 In terms of active safety, the Tucson gets all the latest gizmos first introduced in the Hyundai-Kia Group's more premium offerings like the Carnival, Sorento and Palisade. Most of them are de rigeur features in the industry, but have increased functionality, such as Forward Collision Assist with Junction Turning (automatically braking the car even while turning across junctions); Blindspot Collision-avoidance (in addition to the simpler blindspot warning), Lane Following Assist (keeps the car centred in the lane in addition to straying out of it, as per the simpler Lane Keep Assist); Safe Exit Warning (warns alighting occupants if there's a car coming up behind); and Rear Occupant Alert (audiovisual warnings to ensure young kids or pets in the rear seats aren't accidentally forgotten).
---
Read more about the latest cars here.