Priced from S$255k, the Lexus UX300e SUV has a 300km range, 8 year warranty, and owners will be able to do a short-term swap to any Lexus Hybrid model in conjunction with a new Lexus car-sharing platform.
---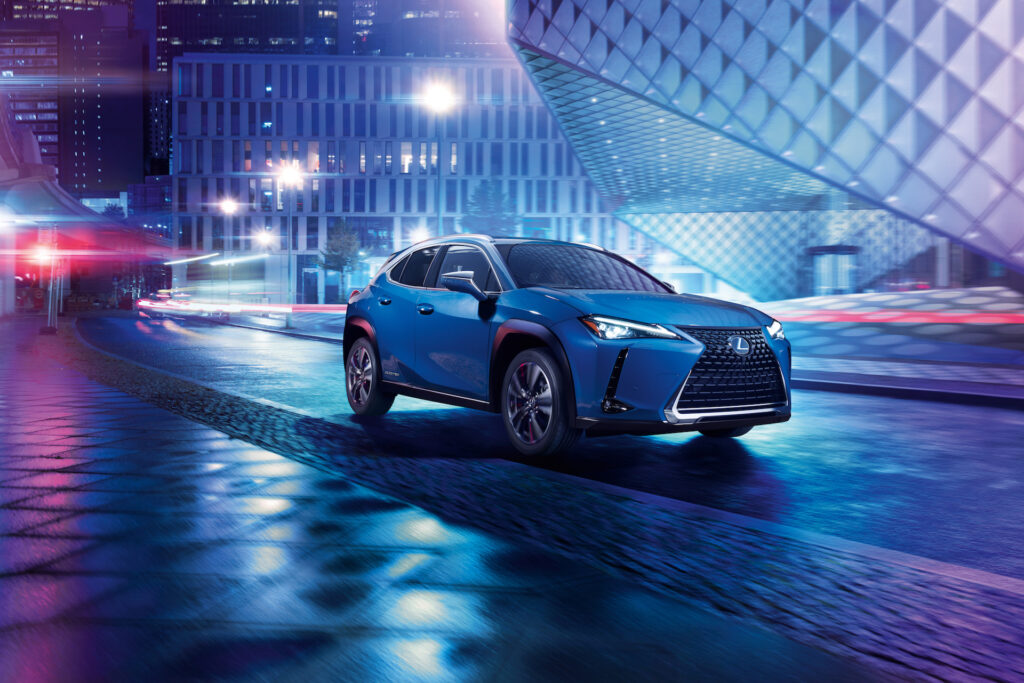 Considering that Lexus was the very first luxury car company to venture into electrified mobility (the hybrid RX400h SUV appeared a good 4 years before anything from BMW or Mercedes-Benz), it's an eye-opening revelation when you realise that it hasn't come up with an electric vehicle (EV) yet.
Until now that is. The UX300e is Lexus' first full EV, and it's just gone on sale in Singapore, with a price tag of S$255,888 (with COE).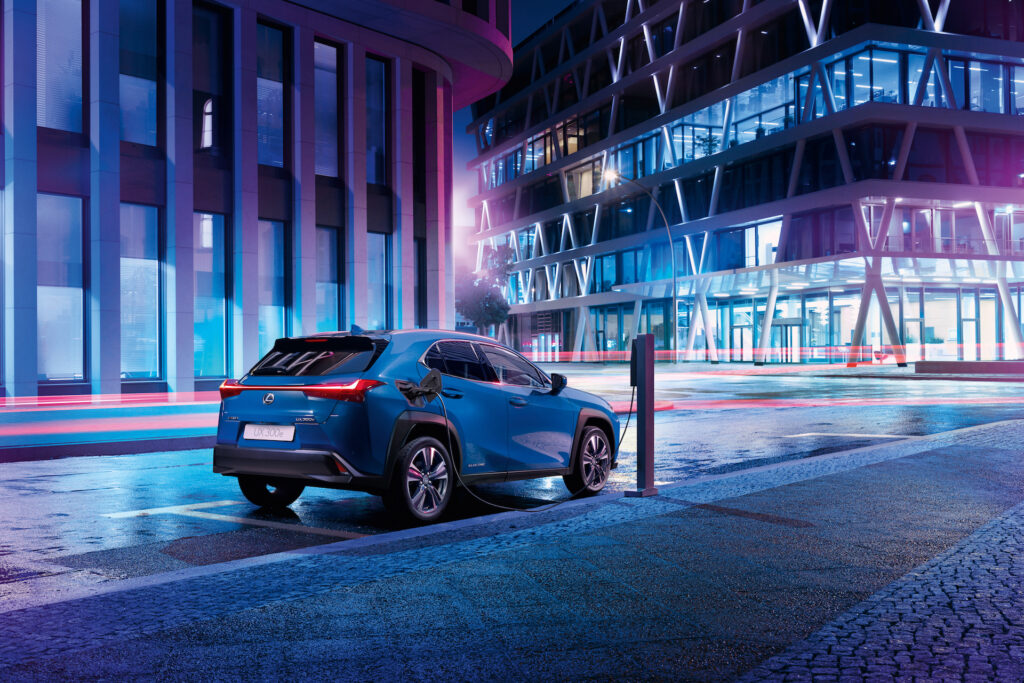 It's a variant of the compact UX crossover, Lexus' current entry-level model, which launched in 2019 in petrol and hybrid forms. Replacing the 2.0-litre engine found in the UX200 and UX250h is an electric motor with 201hp and 300Nm of torque, giving it a 0-100km/h time of 7.5 seconds (which is sprightlier than its siblings) and a top speed of just 160km/h (which is slower). Range on a full charge is touted as 300km, which Lexus says is "easily" 5 days' worth of commuting for the average Singaporean driver.
Apart from what's under the bonnet, there's precious little else to distinguish the UX300e from the other UX variants; just the 300e badge on the tailgate and "Electric" badging on the rear doors.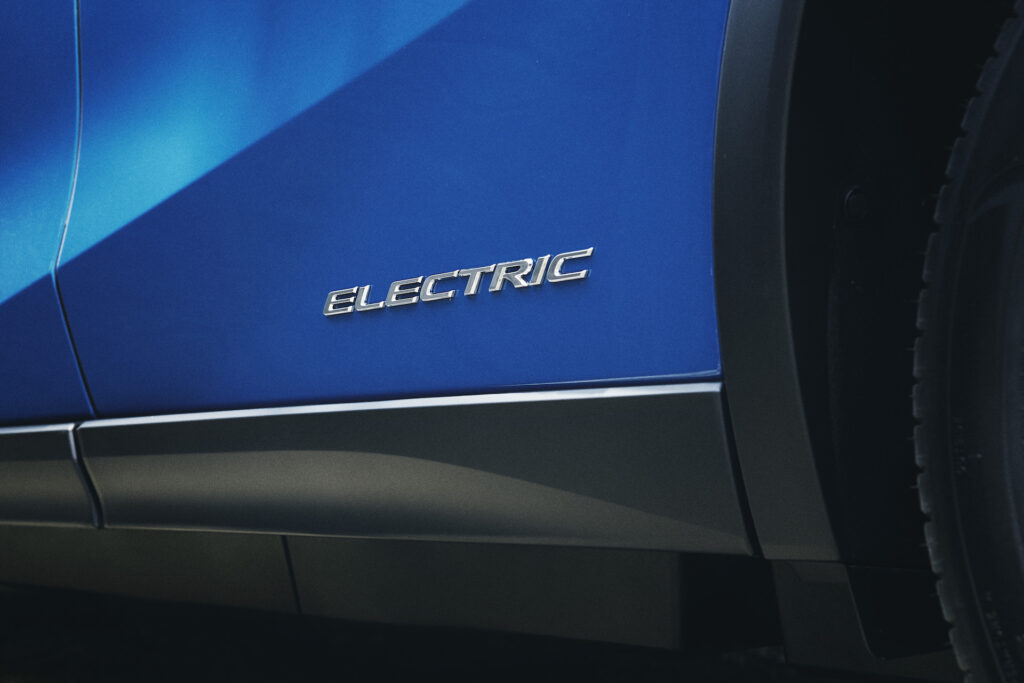 The interior is also almost completely identical, but your passengers might appreciate the increased sound deadening around the cabin. EVs are already plenty quiet enough, but the UX300e's engineers went one further by working to suppress external noises such as wind, road, and other traffic, which would otherwise have been drowned out by the engine.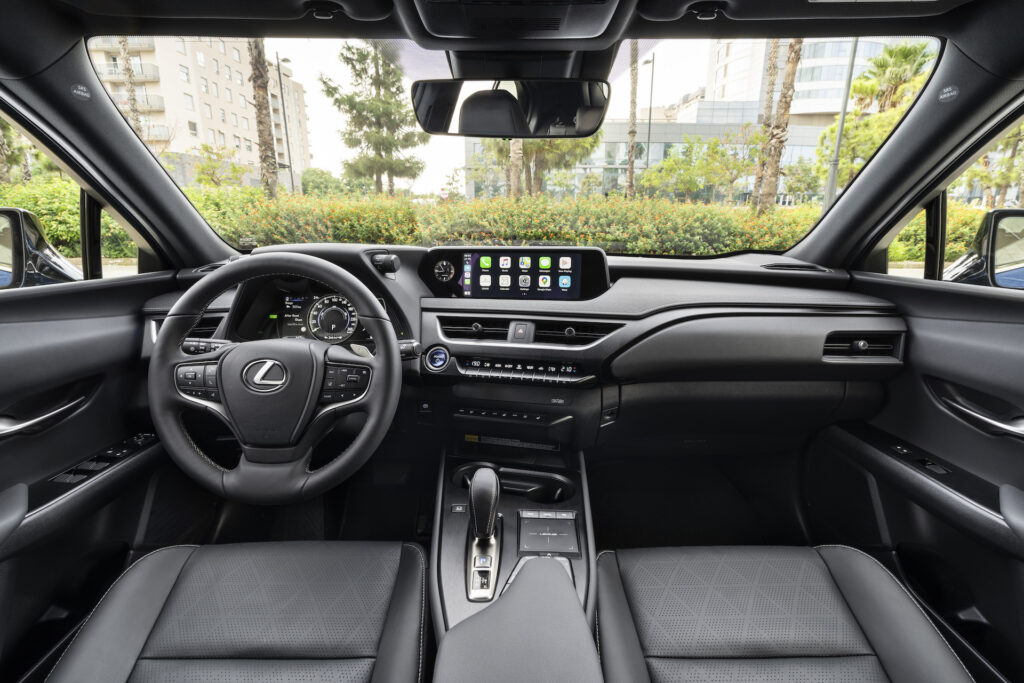 As with most electric cars, the UX300e features regenerative braking, wherein the electric motor helps slow the car down while simultaneously charging up the battery slightly; the strength of this can be selected using the paddles on the steering wheel. Other features include a 13-speaker Mark Levinson Surround Sound System, Lexus Safety Sense+ (a suite of active safety systems), and ventilated front seats.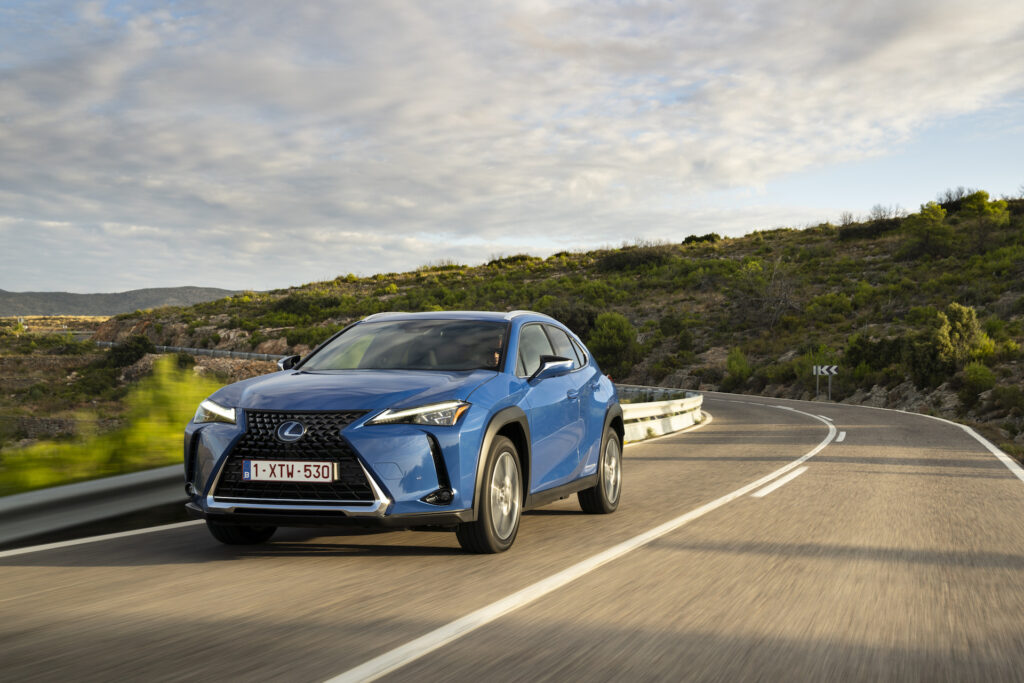 In an effort to make the ownership experience as painless as possible, local Lexus agent Borneo Motors is offering the UX300e with an 8-year/200,000km warranty (which covers both the car and the EV components), complimentary charging at the Lexus showroom along Leng Kee Road, and complimentary car swaps to any electrified Lexus Hybrid model.
The latter ties in with the launch of Kinto Share, a short-term car sharing or rental service by Lexus Financial Services Singapore that aims to provide mobility solutions to customers without the burden of car ownership. Prices have not been announced yet, but Lexus' entire electrified range is on offer for periods ranging between one to four days. Customers need only book a car via the Kinto Share website, then collect and return the car at the Lexus showroom.
---
A version of this article first appeared on futr.sg.