New styling, better fuel efficiency, improved features and a noticeable improvement in quality makes the (literally) evergreen Subaru Forester more relevant than ever
---
Has the horsepower arms race ended yet? If cars like the car tested here are anything to go by, Subaru could well be at the leading edge of a new movement. Yet, the surprise is that it might not be a bad thing. The Subaru Forester e-Boxer 2.0i-S Eyesight Hybrid as the car tested here is called in full makes all of 150hp and 194Nm of torque. Quite a long way off the heady days when the mighty 2.0XT made up to 240hp less than a decade ago.
The downside of the XT however, was its woeful fuel efficiency as it came with a four-speed automatic and needed a heavy weight engine oil and had to be fed high octane petrol. Add all-wheel drive into the mix and you've got a recipe for a proper guzzler.
These days, when fuel prices being what they are, the Forester needs to work smarter, not harder to stay relevant in the market.
To this end, Subaru has done exactly that.
To kick things off, the new Forester is literally a green car in more ways than one…
For this generation, a new colour has been introduced, Cascade Green Silica. There also is a lighter shade of green available, Autumn Green Metallic which can also be found on Subaru's flagship model, the Outback.
The new Forester's green credentials however really comes from its e-Boxer 2.0-litre petrol-electric hybrid drivetrain. While Subaru positions this car as a mild hybrid, it is fitted with an electrical motor and 13.5kWh battery that allows it to be momentarily driven in pure EV mode.
Don't expect Prius levels of fuel efficiency however, as Subaru claims 6.9-litres per 100km in mixed conditions. In the real world this is more likely to dip to 8.5l/100km. Decent however, for a 2.0-litre ICE car.
Where the Subaru Forester hybrid really impresses however is with how grown-up it now feels along with the suite of Advanced Driver Assistance Systems (ADAS) features.
Step into a new Subaru Forester and the improvement in build quality from the previous generations is immediately apparent. While I wouldn't go so far as to call it class-leading, it can certainly hold it's own against the likes of a Honda, Mazda and even dare I say, Volkswagen…
In the drivability department, the Forester has traded some performance for refinement with a smoother, more comfortable and relaxing ride. While I do miss the bang-for-buck virility of the the XT for example, the newfound smoothness and quietness can be appreciated by all aboard on every drive without any danger to the driver's license or fuel bills.
Since the launch of the Forester's smaller sibling, the XV some years ago, Subaru has persevered with its EyeSight system of stereoscopic cameras placed on either side near the rearview mirror. Now into its fourth generation, the system features cameras that butt right up against the windscreen, which means that owners are no longer limited in their choice of window tinting film.
Additionally, the Eyesight Version 4 cameras have a better range of forward, horizontal and vertical detection. This, in turn improves the responsiveness and reliability of the myriad ADAS features fitted to the new Forester. These include Adaptive Cruise Control (ACC) Lane Centering Function, and Pre-Collision Braking support to name but a few.
Combine these sophisticated functions with the way the Forester now pampers its occupants and you have an extremely accomplished family car. The whole proposition is mode even more compelling when you add Subaru's iconic Symmetrical All-Wheel Drive into the mix.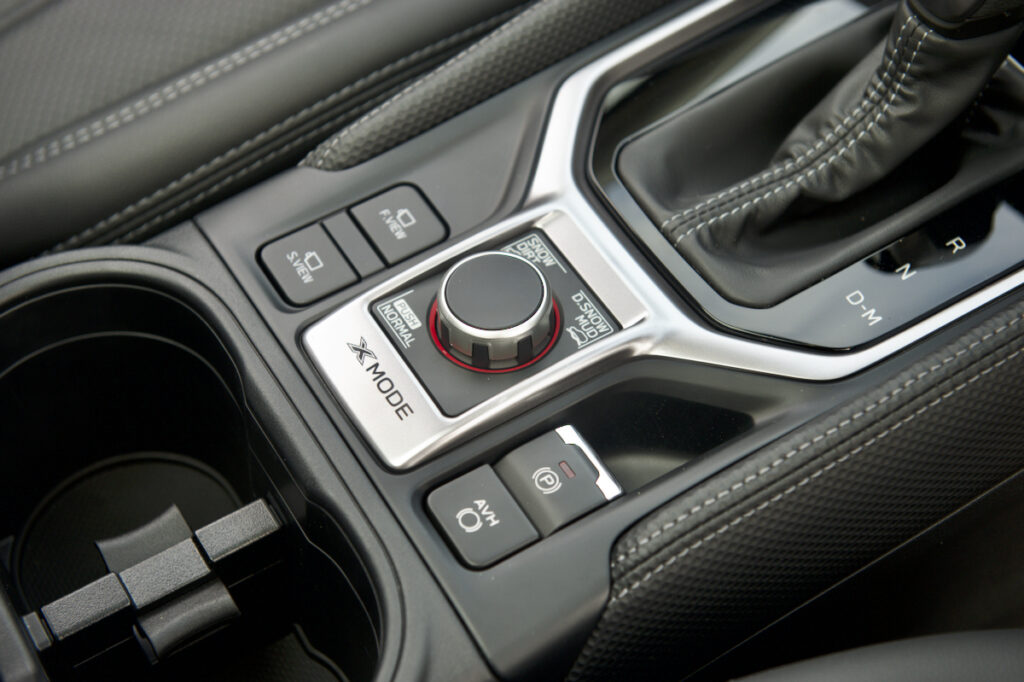 The best part is that although it is loaded to the hilt with safety features, these stayed in the background for the most part and did not interrupt the flow of driving the way similarly-equipped cars used to just a few years ago. In time, these things should get even better.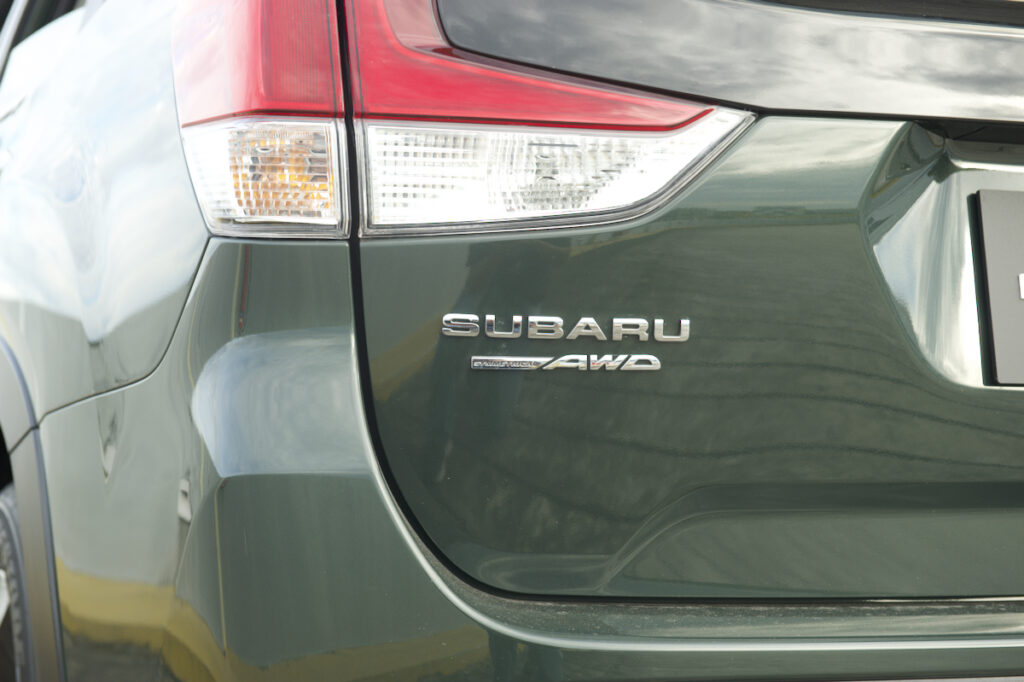 Against similarly-priced competitors such as the Honda HR-V e:HEV, and Nissan Qashqai Mild Hybrid or even the new Nissan X-trail e-Power that has just been launched at the 2023 Singapore Motorshow, the Subaru Forester e-Boxer represents great value when you consider what it offers in the way of everyday drivability and its "kitchen sink" spec sheet.
The latest Subaru Forester may not be the performance SUV it once was, but it has matured into something that's far more useable and relevant.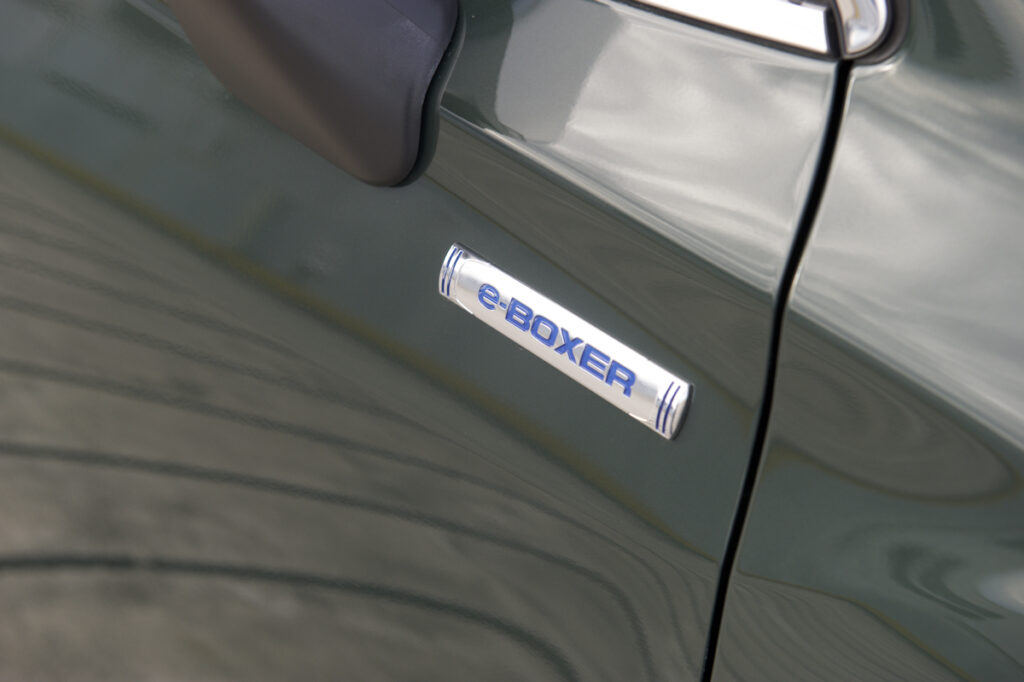 Technical Specifications
Subaru Forester e-Boxer 2.0i Eyesight Hybrid
Engine: 1,995cc 4-cylinder horizontally opposed, petrol-electric hybrid with 16.5hp electric motor
Power: 150hp @ 5,600-6,000rpm
Torque: 194Nm @ 4,000rpm
Gearbox: Continuously Variable Transmission (CVT) with paddle shifters
Combined Fuel Economy: 6.9L/100km (claimed)
0-100km/h: 11.8 seconds (claimed)
Top Speed: 188km/h (claimed)
Kerb Weight: 1,682kg (claimed)
AutoApp Rating: 4 out of 5 stars
Price: S$159,800 including COE (accurate at the time of this article)
Contact: Subaru Singapore
---
Enjoyed this review? Check out more of them here!