Toyota has taken the cover off the new 2023 Prius, and the company is confident that hybrids will stick around amidst the fanfare of electrification.
---
Toyota, the world's number one automaker, pioneered mass-market hybrid vehicles with the launch of the Prius back in 1997. This wedge-shaped block of cheese was indeed dull, and soon became the laughing stock of automotive subculture.
However, what the Prius excelled in was its inert ability to save fuel, and that cemented its place as one of the world's most iconic hybrid vehicles.
Since its debut, Toyota has sold approximately 5.05 million Priuses to date, with this new generation being its fifth iteration. To put that into perspective, Tesla has barely passed the 3 million mark, and that figure is a cumulative sum of all of its production models. Sales peaked in 2010, with more than 500,000 units sold worldwide. Even though Prius sales have since tapered off, its hybrid technology has trickled down into other Toyota models.
Why isn't there an EV model you might ask?
Well, Toyota contends that its hybrid technology still has a long roadmap ahead of it. It's definitely an interesting toss-up, in a world where most other car manufacturers are grasping to seize a bite of the global EV pie. 
So what's changed?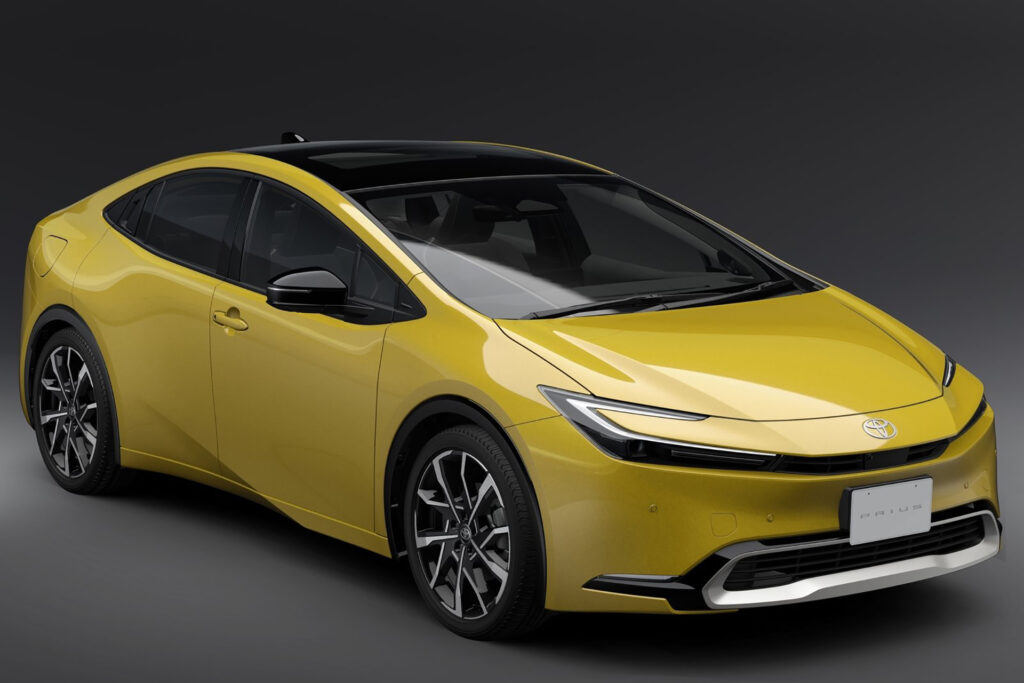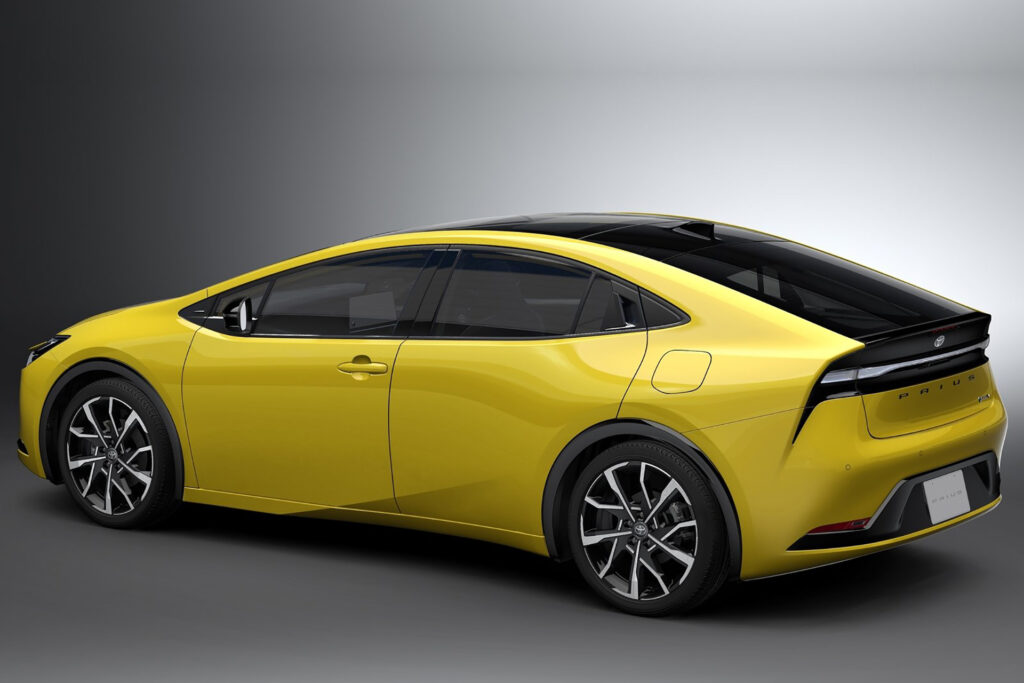 Toyota mainly focused on two areas for the new Prius, according to Satoki Oya, a deputy chief engineer at Toyota – Design and Drivability. 
While the new Prius is instantly recognisable thanks to its distinctive teardrop shape, the lower stance, sleeker body, shark-like nose, and futuristic-looking headlights and taillights elevate the once bland and boring commuter into an entirely new design realm. Dare I say it, it actually looks quite good.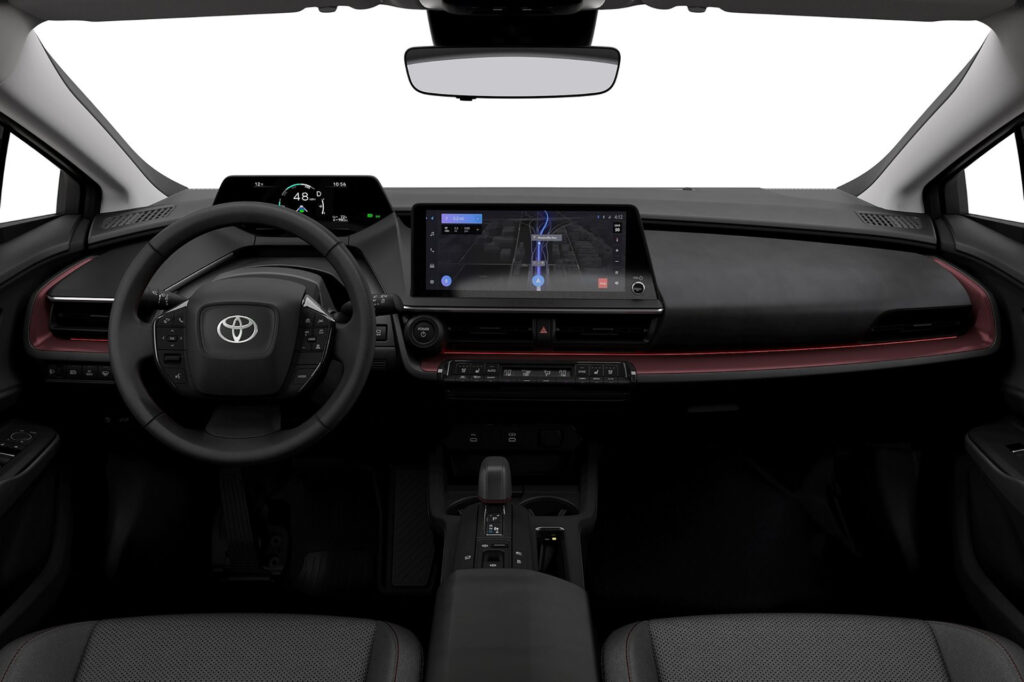 Toyota was a little shy on the interior, bestowing us with only a single image. Even so, it depicts a large horizontal touchscreen, a tablet-styled digital instrument cluster screen behind the steering wheel, and (thank god!) a physical row of buttons for HVAC operations.
Thank you, Toyota, for not keeping up with the trend of touchscreen-ing every single button in the car.
The chunky steering wheel is similar to what we have previously seen in the upcoming bZ4X EV, and the gear shifter on the centre console is reminiscent of the joystick-style unit found on the old Prius.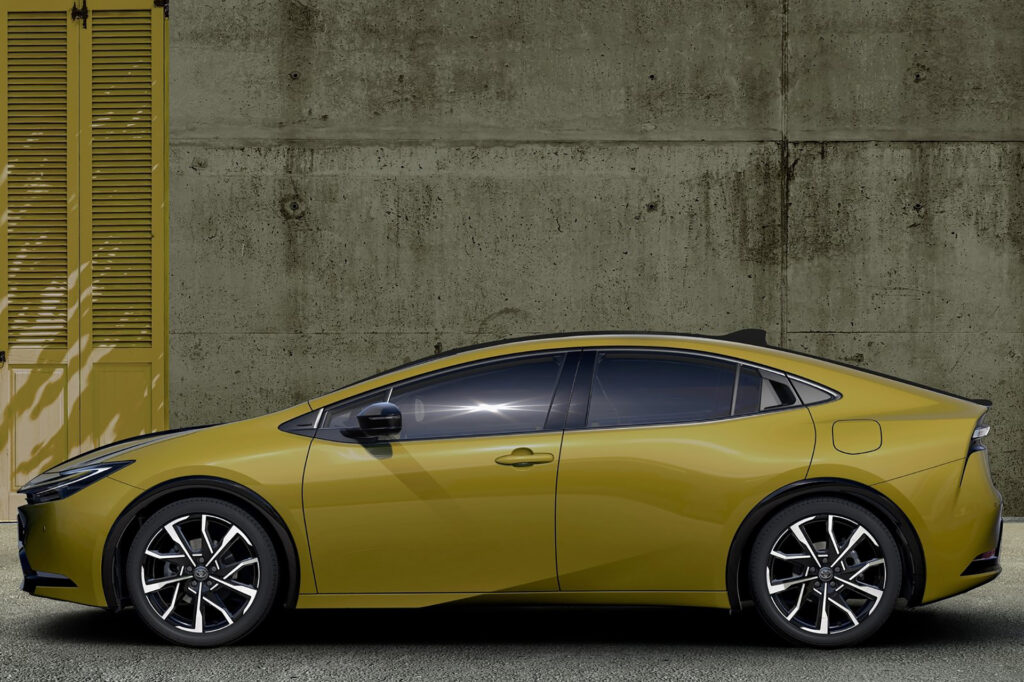 The new Prius will be delivered with either a 1.8-litre or 2.0-litre hybrid engine. This renowned combination of a combustion engine, electric motor and battery deliver better fuel economy and acceleration. Toyota has also teased a 2.0-litre plug-in hybrid system that further boosts maximum power and range.
The new fifth-gen Prius also has the grunt to go with its new looks. Toyota claims that the reworked hybrid system produces 193 bhp in standard form and 220 bhp in the plug-in-hybrid model. This is a huge step up from the current model, which has a measly combined output of just 121 bhp. At this juncture, we do not have confirmation on which engine configuration will be making its way to Singapore.
The new Prius is equipped with a Toyota Safety Sense monocular camera at the front, a rear-facing camera for the Digital Inner Mirror, and an in-vehicle drive recorder. Interestingly, the data recorded is stored on the car's ECU instead of a regular SD card, to avoid potential data corruption.
Eight different body colours will be made available for the Prius, including two newly-developed solid base colours – Ash and Mustard. We sincerely hope that the famous Toyota lime-green colour makes another appearance in this new model.
Regular variants of the Prius will come with a panoramic view moonroof which can be fully opened, while PHEV variants are instead equipped with a second-generation solar charging system. The car is able to draw power whilst being parked, and the energy generated is equivalent to driving up to 1,250 km per year.
Pricing and availability for the new Prius weren't disclosed during the reveal, although we can bet it would still be affordable for most demographics. Toyota did stress it would be "affordable for everybody" after all.
---
Enjoyed that article? Read more of the latest car news on AutoApp here!