Sensible, stylish, and most importantly, fast. These are the qualities that make up the ideal performance EV, and the Polestar 2 has it all.
---
It seems that the Tesla tidal wave that once engulfed the EV scene may be showing signs of receding. As companies and individuals become increasingly conscious of their environmental footprint, there's a notable upsurge in a fresh contender – the Polestar 2, making a significant impact with its eco-friendly approach and boosted sales.
You know, the remarkable thing about the Polestar 2 is that it's more than just a pretty face. Its journey towards sustainability is awe-inspiring, reducing the cradle-to-gate CO2 impact of the 2 by three tonnes since its 2020 debut. That's the kind of commitment to the environment that's worth applauding. It's no wonder that sales are soaring year-on-year, with over 100,000 Polestar 2s now cruising the world's roads.
With a few minor (but important) updates to the 2024 model, how has the Polestar 2 stayed relevant in our ever-competitive EV scene?
Two is better than one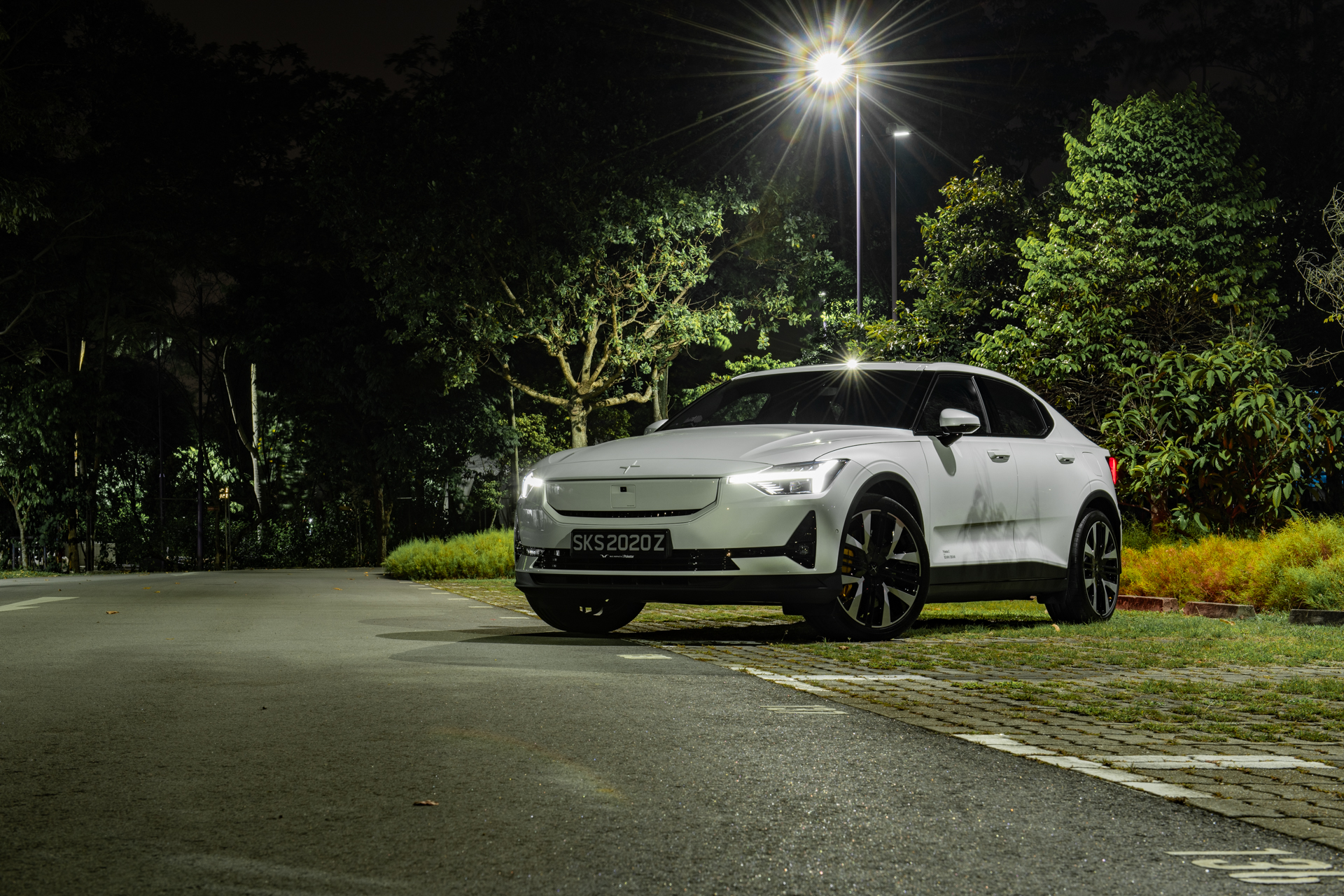 This particular Polestar 2 isn't your average EV; it's the long-range dual motor version, decked out with the performance package. And what a difference that makes, packing an extra 50kW and 20Nm into its already high-output dual-motor powertrain, totalling a mighty 350kW and 740Nm.
The result? A sprint time that leaves you breathless (quite literally), rocketing from 0 to 100 km/h in just 4.2 seconds. That extra power and torque also deliver a mid-range 'boost' between 70 and 130km/h, offering even more rapid acceleration in that sweet spot. Going from 80 to 120km/h takes a mere 2.2 seconds, half a second quicker than the single motor standard model.
On the road, the Polestar 2 is a real gem. Equipped with an 82kWh battery, it delivers a claimed range of 568km. In actual testing, it came close to the typical EV 80% real-world average; I managed to squeeze out 418km, and that included some hearty bursts of acceleration.
If you're hooking it up to a DC charger, you'll be back on the road in about 40 minutes from empty to full. Range anxiety will never be a huge concern in one of these.
While it tries its best to mimic the feel of a performance sedan when you tackle twisty roads, there's no escaping the weight as you corner. At 2,113kg, it's no featherweight. While the Ohlins dampers do help the car cope more gracefully in the corners, they do take a little shine off the ride's comfort, and they aren't electronically adjustable. It isn't too drastic of a change, but those coming from soft and cushy EVs will feel a noticeable difference.
But, if you're the sort that likes to wring a car around a corner briskly once in a while, the Polestar 2 has good customisation options to suit your driving needs. Steering feel and pedal regen harshness; these can be swapped on the fly, and can really add life to a car depending on the user.
In essence, if you're in the market for a swift, comfortable, and reliable EV, the Polestar 2 is a fantastic choice.
Gold is the new black
This car is a head-turner, and it's not just due to its aggressive design. Elegant and sophisticated, the Polestar 2 commands attention. It doesn't hurt that Volvo's former head of design had a hand in shaping this.
The Polestar 2 doesn't stop at just good looks. It adds a performance punch with the Performance Pack, which includes gold 4-piston Brembo brakes, 20-inch alloys with gold valve caps, Öhlins dual flow valve dampers with 22 settings, and gold seat belts. It's a sight to behold.
"But it looks the same as the previous year's model" Hold on, I'm getting to that bit. The old grille pattern has been replaced by the brand's body-coloured SmartZone. It's a seamless and functional touch that aligns the 2's aesthetics with the upcoming Polestar 3 SUV, and hides the array of sensors better out front. The optional forged aluminium wheels add another layer of flair.
Not everything is perfect in the exterior design department, though. The door handles have an old-school vibe, there's a rather hefty black plastic slab on the rear bumper.
The Polestar 2 is available in six elegant colours, but my personal favourite is Midnight.
A cabin that wows
Inside the Polestar 2, you'll find a cabin that's familiar if you've encountered it before. While there haven't been specific changes, Polestar takes pride in the continuous improvements it's made with 15 over-the-air updates since the car's launch. They claim that even the earliest models feel fresh.
It's hard not to notice the Volvo-inspired design influences, from the steering wheel to the seats, and even the air vents. This Scandinavian touch adds a touch of class and quality to the Polestar 2's cabin.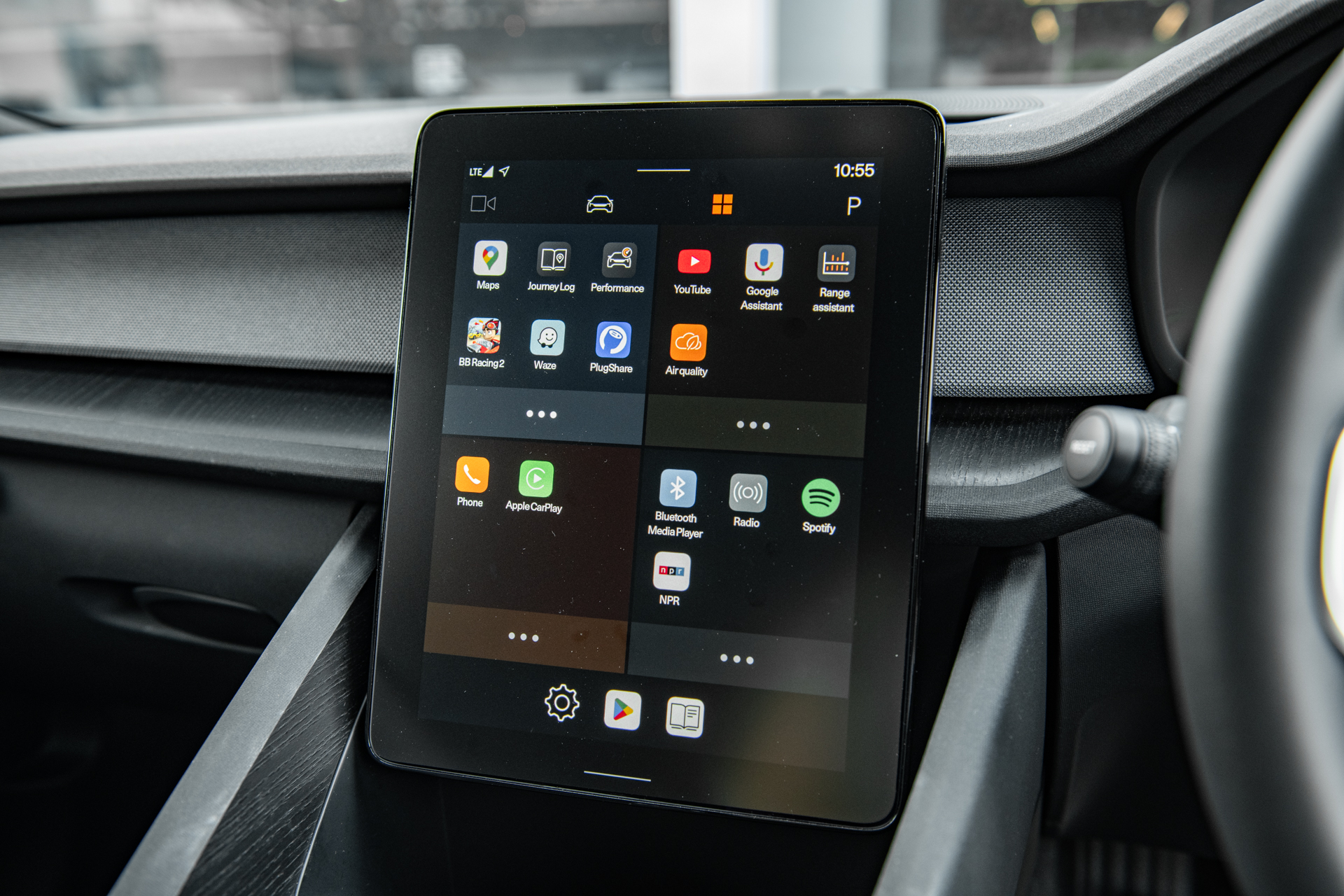 The interior is an ode to eco-friendliness, with vegan-friendly materials that will please even the most environmentally conscious. The dashboard layout is both stunning and traditional, doing away with the trend of enormous tablet screens in favour of a driver's display and an infotainment system.
The latter's 11.1-inch screen is the hub of the car's functions, separating the driver from the passenger. The Polestar 2 uses Google's operating system, making it a haven for Android enthusiasts. You can sync all your Google accounts with the car, simplifying life and navigation.
Oh, you want to catch up on the latest shows whilst charging or waiting about? You can in the Polestar; just download apps like Amazon Prime Video, login, and enjoy shows like The Office.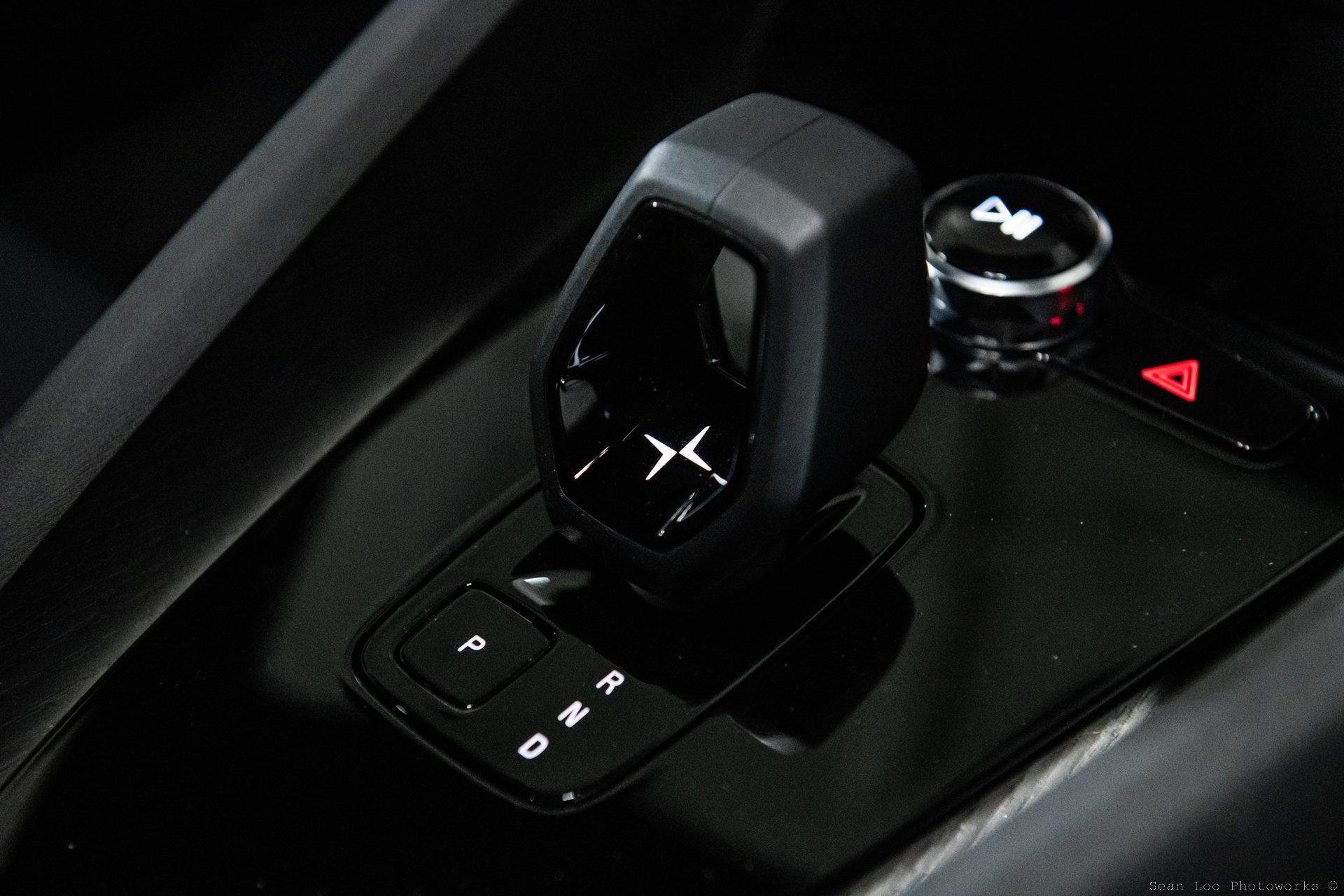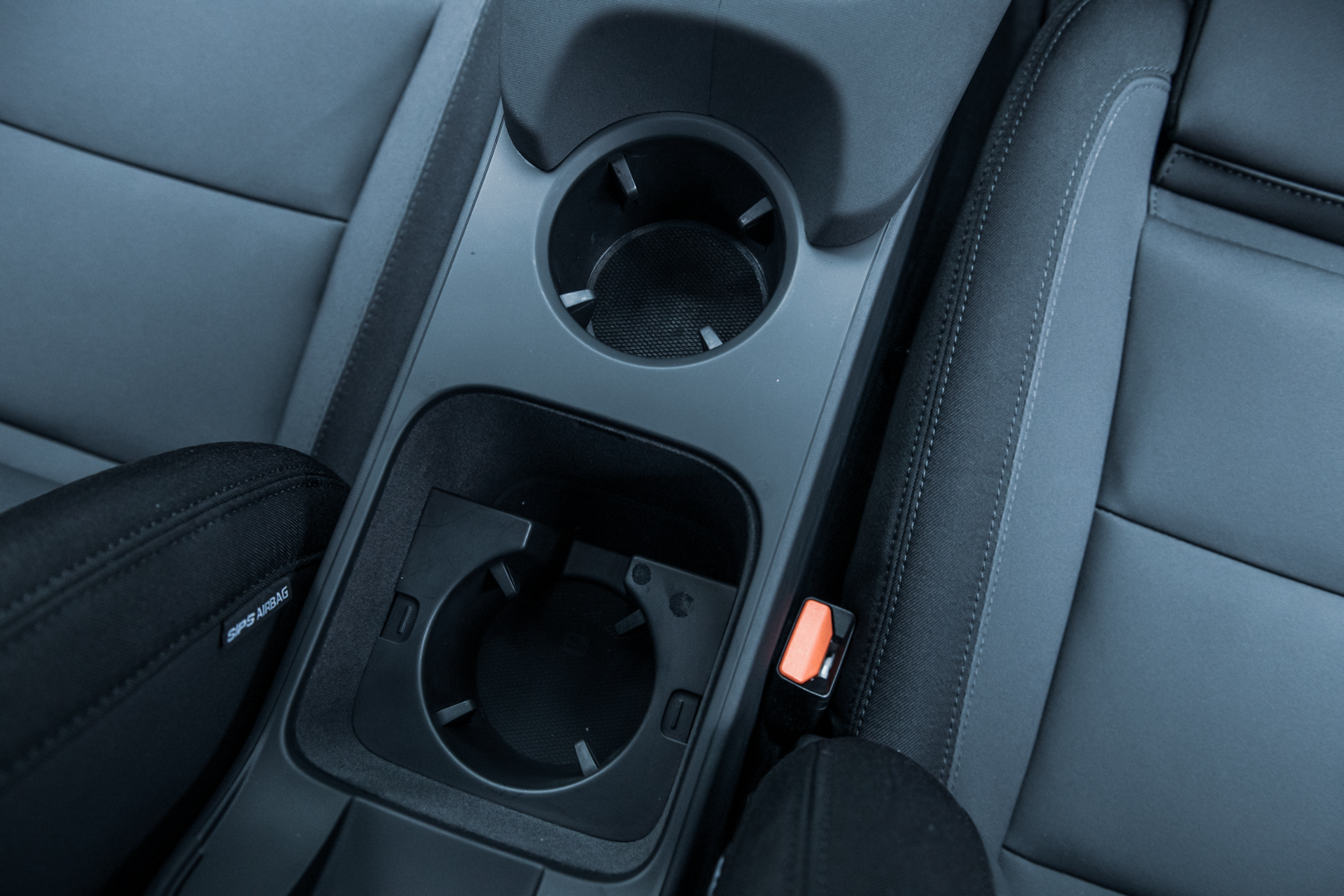 Polestar has retained the central armrest and middle console, offering a convenient spot for wireless charging, the gear selector, and various other controls. The wireless charger can be turned off too in the settings menu; a feature that was requested by Polestar owners.
But, storage space is lacking compared to some of its rivals. One cup holder is all you get, and if you need another, it's hiding under the central armrest. The door bins, too, are relatively small.
Piano black surfaces add a touch of elegance, but they're prone to marks and scratches. However, what I can't fault is the full-length panoramic sunroof with the Polestar logo embedded in it. The Harman Kardon sound system is a real auditory delight, and can even be tweaked if you take a deep dive into the menus.
Safety is not compromised either. The Polestar 2 includes blind spot monitoring, cross-traffic alert with braking support, rear collision warning, adaptive cruise control, pilot assist, a 360-degree camera, automatically dimmed exterior mirrors and park assist.
The Polestar 2's back seats are comfortable, and there's a noticeable improvement in seating position, thanks to a clever use of the transmission tunnel that now houses most of the batteries. This change allows for a deeper footwell and more legroom.
However, the sloping roofline doesn't do any favours for rear headroom, which limits some of the car's practicality. With the seats up, the boot offers 405 litres of space. Not the best, but its enough for the ol' weekend getaway. Plus, the centre divider is very useful in preventing items from sloshing around while tackling corners at speed.
Sticking with the Scandinavian utilitarian theme, there are built-in hooks for your loose bags. Nice.
A Worthy Contender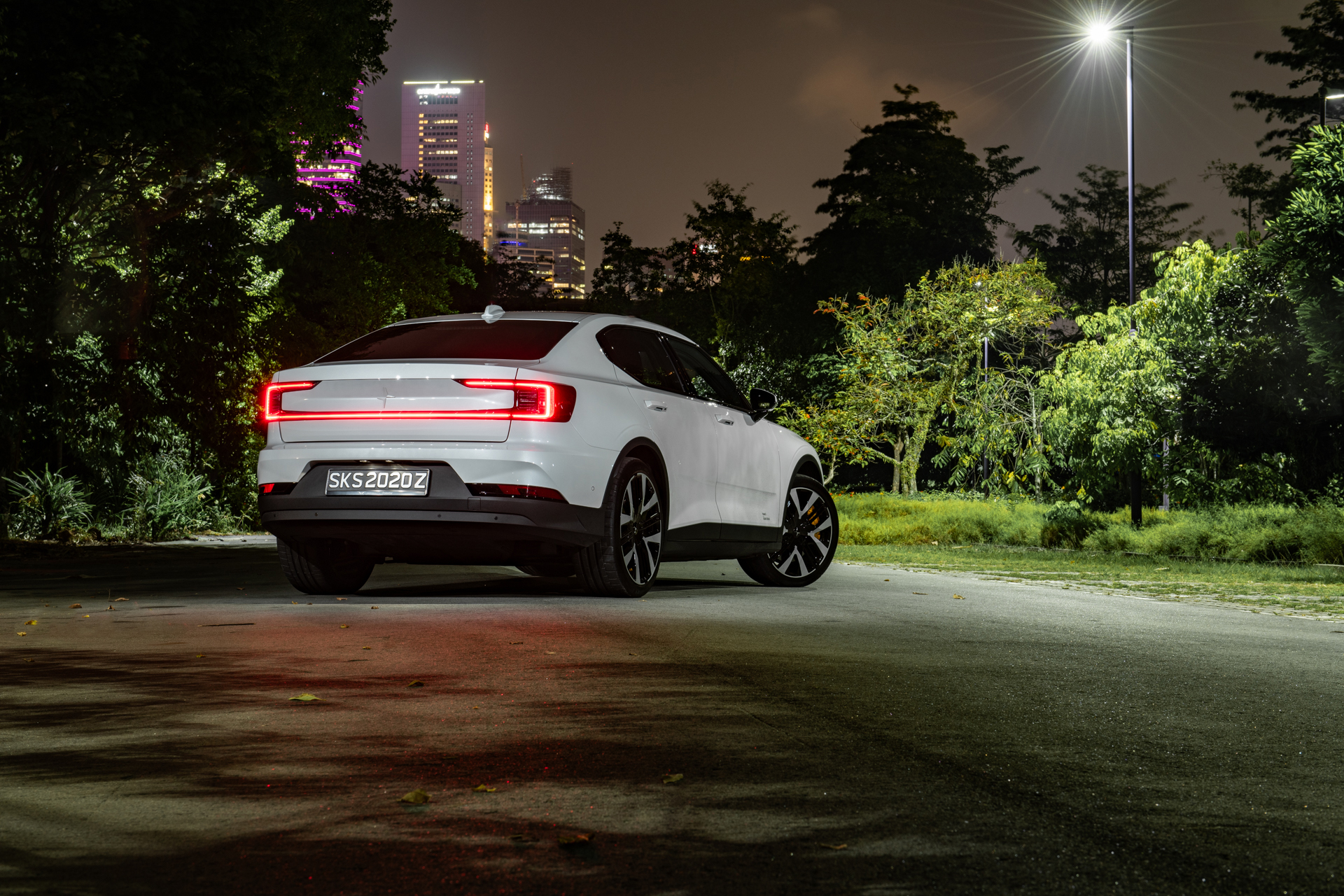 The 2023 Polestar 2 is an eye-catching car inside and out. It's a master of many things but perhaps not a master of one. Comparing it to its competition with "Model 3" in the name, the Polestar 2 faces some tough decisions.
If you're seeking adrenaline-pumping performance coupled with horrendous user experience, then the competition might have the upper hand.
However, if you value style, sophistication, and remarkable performance with a dash of urgency, then the Polestar 2 deserves your attention. It's an electric star worth a closer look.
The Swedes do it right, you know? Just look at your furniture.
Technical Specifications
Polestar 2 Long Range Dual Motor
Engine: Dual Electric Motors
Power: 350 kW (469 bhp)
Torque: 740 Nm
Gearbox: Single-Speed (A)
0-100km/h: 4.2 seconds (claimed)
Top Speed: 205 km/h
Battery Capacity: 82 kWh
Drive Range: 568 km (claimed)
Energy Consumption: 6.9 km/kWh (claimed)
Price: S$350,000 with COE (accurate at the time of this article)
Contact: Polestar Singapore
Photo Credits: Sean Loo (@auto.driven)
---
Read more automotive news at AutoApp, or check out our latest videos on Ignition Labs TV!