The new Audi SQ8 is a big, black and brawny beauty. Well, to some, at least.
---
The idea of a Coupe SUV has always been an oxymoron. SUVs are not sleek. Never were and will never be, so why try to pretend that it has any sporting intentions, let alone try to look as if it does?
Well, what do I know? Virtually every major car manufacturer has one of these now; an SUV with a raked rear profile and (usually) lowered suspension and (also usually) big wheels.
The Audi Q8 is one such car. Launched in 3.0 TFSI and RS Q8 variants earlier, it now offers an 'S' version that sits between the two to complete the range.
So what is it?
It's a tuned-down, softer version of the RS Q8. You get the same 4.0-litre twin-turbo petrol V8 with about 15% less power. Yet, the SQ8 still pushes out a hefty 500 bhp and 770 Nm of torque.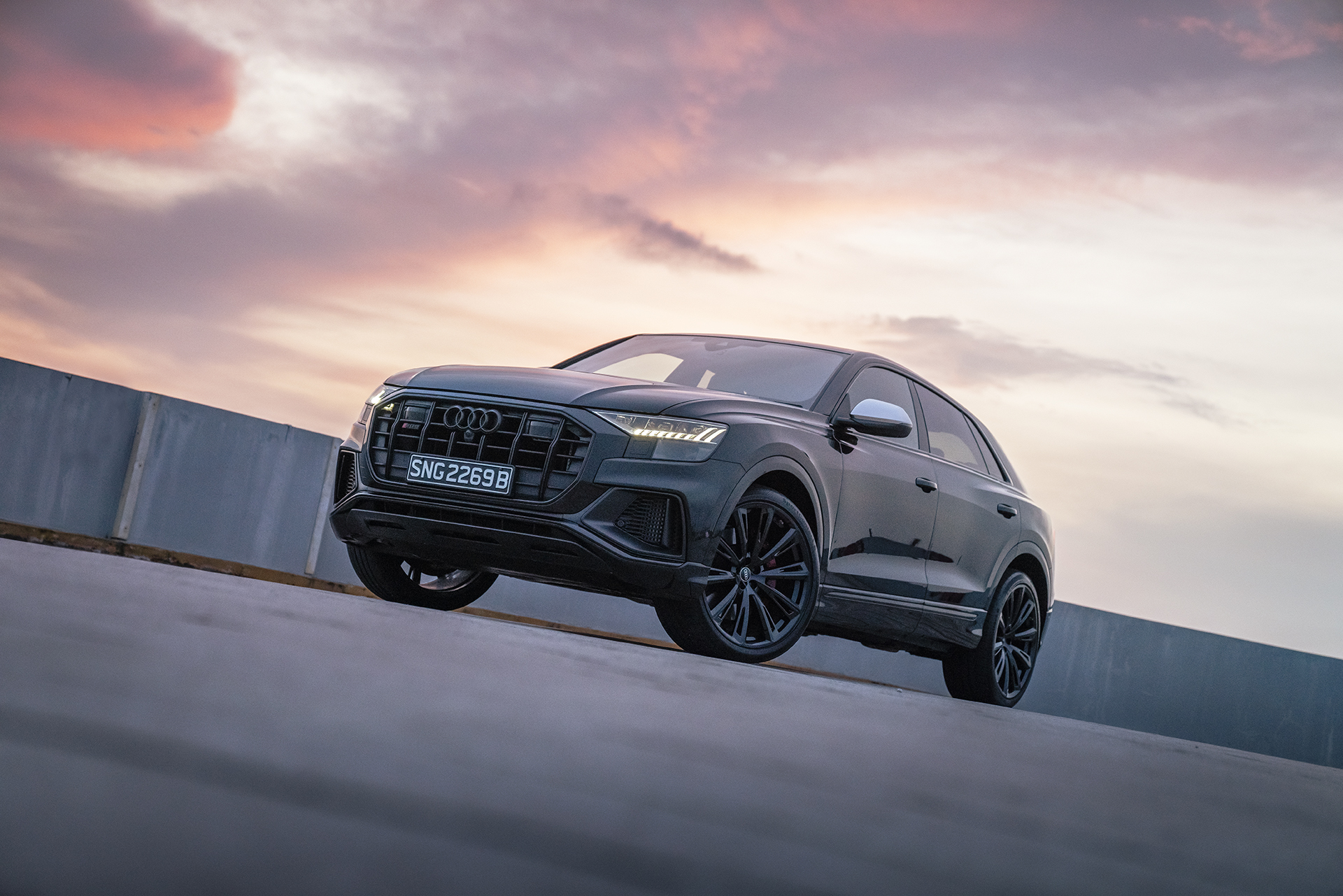 All that power translates to a century sprint of just 4.1 seconds. Pretty quick for a 2-plus tonne SUV. But we all know speed isn't everything, and while the SQ8 does go about its duties effortlessly, the weight can be felt when you start to throw it into some sweeping bends and corners.

But most owners of this black Hulk will likely be cruising along lengthy highways than carving corners in a B-road anyway, and the SQ8 does that tremendously well. Audi's adaptive air suspension allows you to swap modes and experience both Comfort and Dynamic ride characteristics, making it a rather versatile sports SUV; in the former mode, it essentially turns into a larger, taller GT cruiser that will fit four to five adults comfortably on longer drives.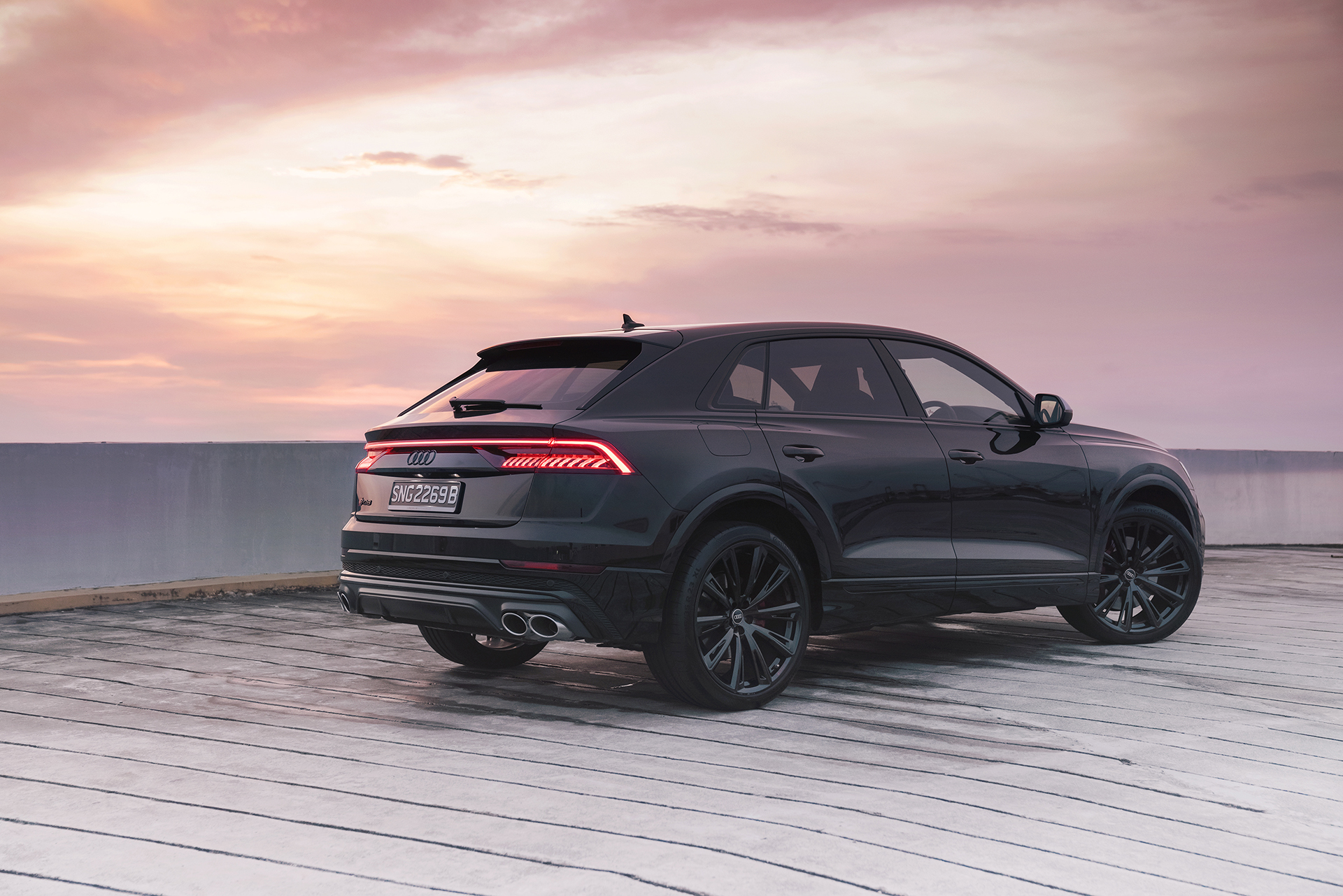 What is it like inside?
Speaking of being comfortable, the interior of the SQ8 is where I feel the car shines. I've always appreciated an Audi interior; the SQ8 doesn't disappoint. A perfect mix of gloss carbon fibre, aluminium trimmings, perforated leather and Valcona leather seats create the ultimate sports-luxe ambience.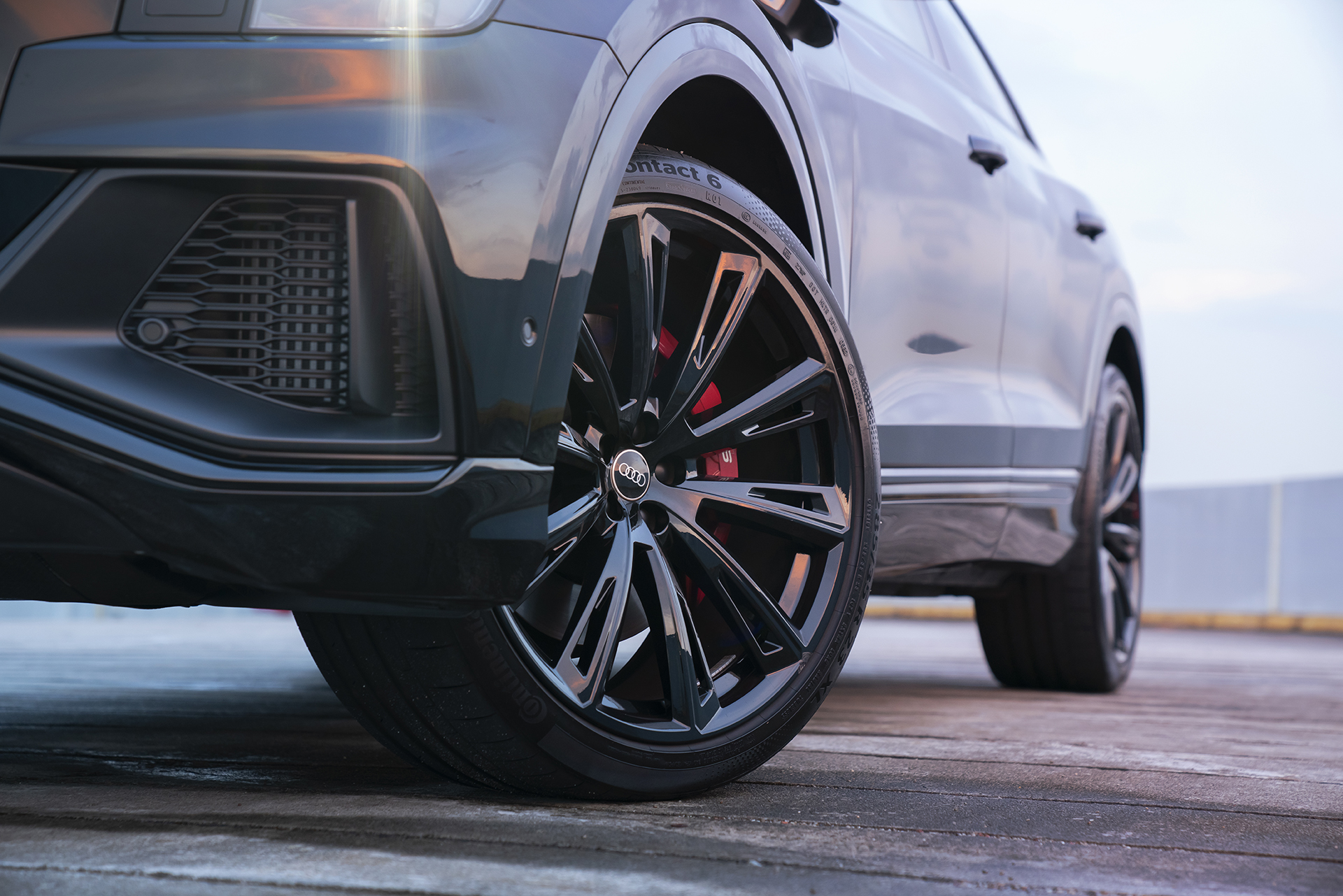 Audi's Virtual Cockpit greets you when you ignite that V8, and the dual-touchscreen panels, already used in many higher-end models in the Audi range, give you access to all the controls.
They're easy to use once you're familiar with them, but they continue to irritate me as they leave fingerprints all over the surface.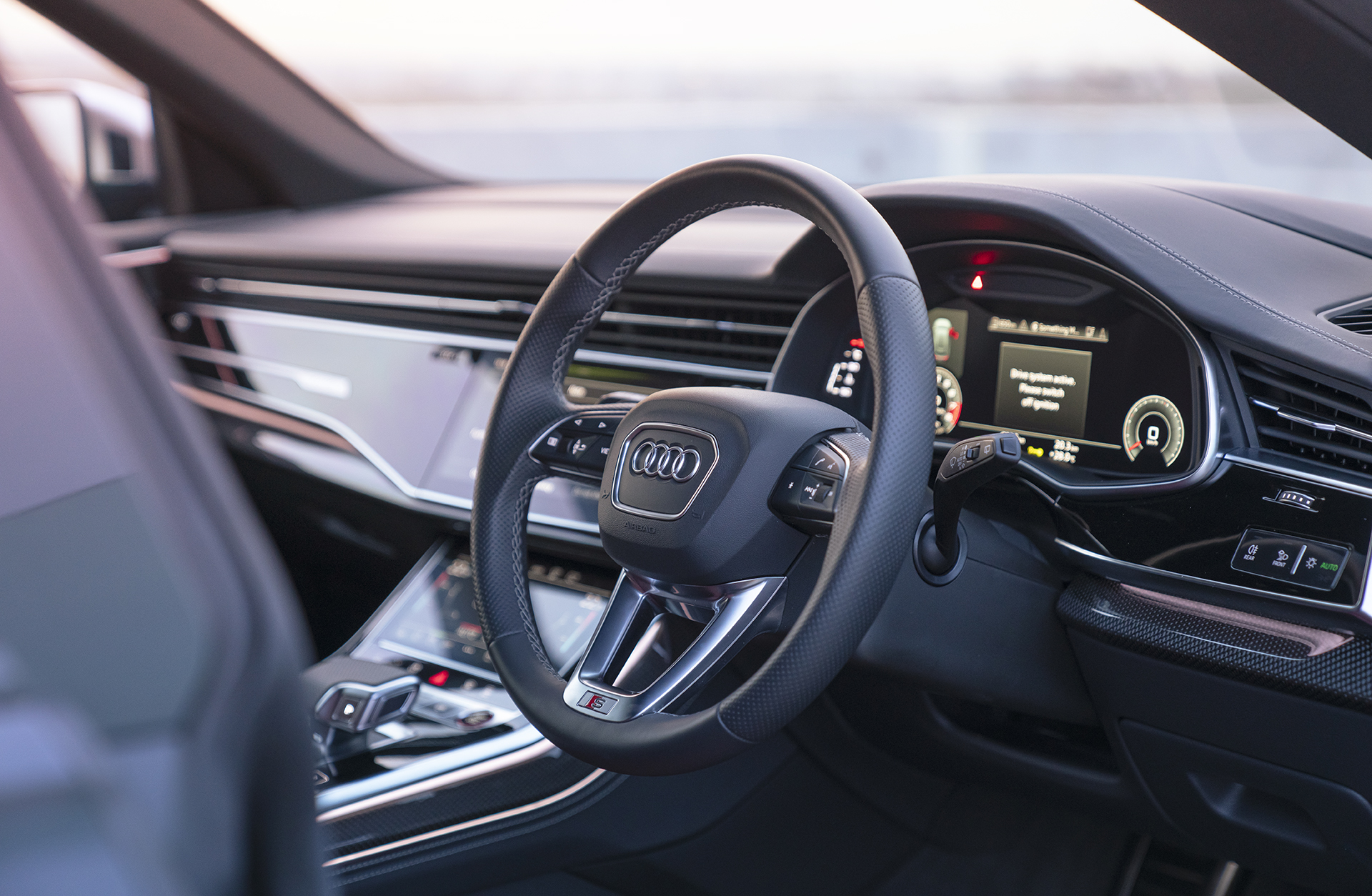 As expected with a car of this positioning (and price), wireless Android Auto and Apple CarPlay are standard.

Get round to the back, and while this Coupe SUV loses the flexibility of an additional row (like the Q7 has), it does have a sizeable boot at 605 litres, which increases to 1,755 litres with the rear backrests folded down.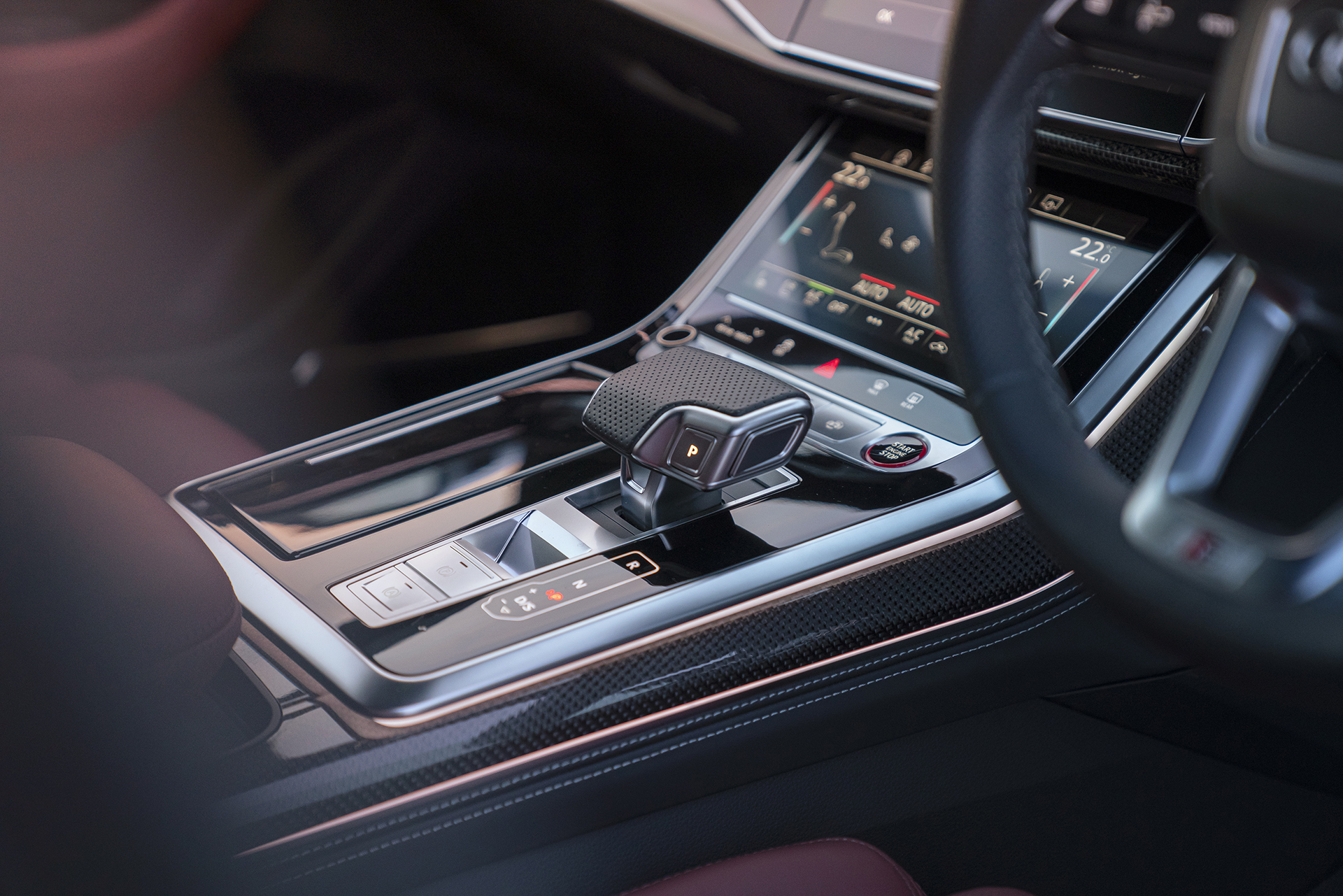 Hmmm, not sure about the exterior, though.
Looks-wise, the SQ8 is one of those cars that will take time to grow on you. My first experience with the Q8 was similar. It started with a 'why' before it turned into a 'wow'. As with most things visual, it's subjective.
In the exterior design department, personally, the Porsche Cayenne Coupe does the whole Coupe SUV best. Next in line would be the GLC Coupe – but the Q8 doesn't fall that far behind. However, the BMW X4 and X6 still have some way to go in that area.
For now, this is the most potent Q8 you can buy. It does offer quite a lot of car (literally) in one massive package. It looks (reasonably) good, sounds great, goes quick and delivers on both the practical and luxury fronts as well.
But yet, it also feels neither here nor there, much like the dilemma many top-tier Audi models face.
For me? It's an RS6 all freakin' day.
Technical Specifications
Audi SQ8 4.0 TFSI 
Engine: 4.0 litre Twin Turbocharged V8
Power: 373kW (500bhp)
Torque: 770Nm
Gearbox: 8-Speed Tiptronic (A)
0-100km/h: 4.1 seconds (claimed)
Top Speed: 250km/h
Price: S$598,000 with COE (accurate at the time of this article)
Contact: Audi Singapore
Photo Credits: Joel Tam (@joel_tam)
---
Read more automotive news at AutoApp, or check out our latest videos on Ignition Labs TV!