56-year-old Mr Chan Kok Seng walked away not just with sore feet but with the keys to a brand-new Nissan Kicks e-Power from the Tan Chong Car Challenge.
---
The Tan Chong Car Challenge, previously known as the Subaru Car Challenge, is something most Singaporeans know about growing up. It's a marathon of willpower, grit, and, let's be honest, a dash of crazy. Mr Chan Kok Seng, a 56-year-old who was the eventual champion, held on for over 30 hours, a feat won him a car – the Nissan Kicks e-Power.
The first and second runner-ups, Mr. Nguyen Doan Tho and Mr. Do Dang Hoang Trung from Vietnam, had to settle for cash prizes. A bit anticlimactic, you might say, but in the world of endurance, not everyone gets the keys.
This year's edition, in cahoots with Nissan, offered contenders a choice – a Nissan Kicks e-Power or a Subaru Forester iL-EyeSight as the Grand Prize. This year's game was spiced up too. They weren't just battling the elements; they were also thrown into hourly elimination games. It's like Survivor but with cars.
And the biggest curveball was the "Bottle Cap Ballet." Hold a bottle by the cap with your left arm extended at shoulder height, all while keeping your right palm planted firmly on the car. Cue sore fingers.
As the ballet reached its climax, only four contenders remained. Mr. Do Dang Hoang Trung took the first bow, followed by Mr. Nguyen Doan Tho. It's a game of nerves, and in the end, only Mr Chan held his ground, or rather, his bottle cap.
Beyond the roaring engines and gripping challenges, the TCCC 2023 was a tale of camaraderie. The runners-up weren't bitter; they were genuinely happy for Mr. Chan. It's not just a race; it's a community, a celebration of shared madness.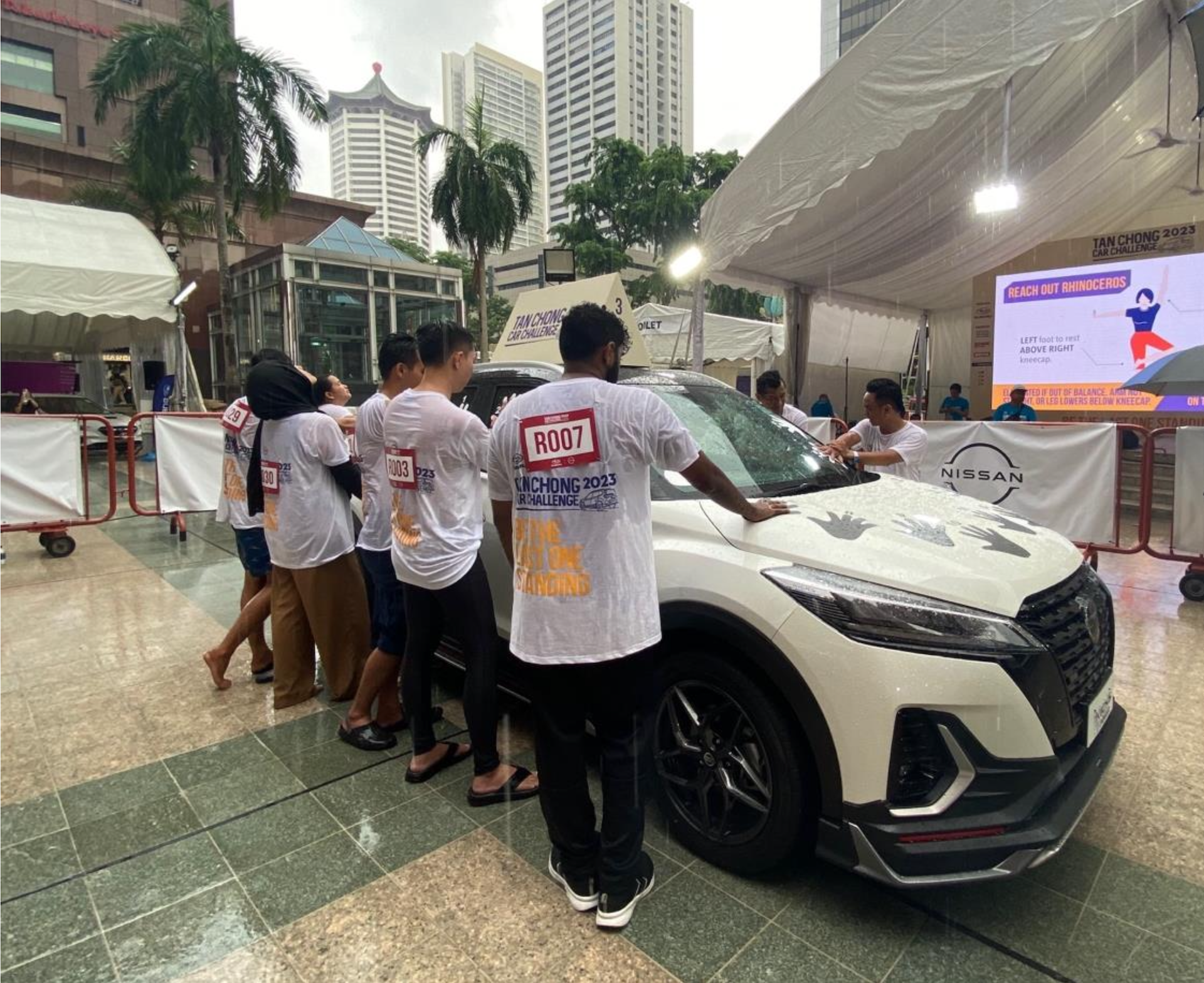 Mr. Glenn Tan, Deputy Chairman and Managing Director of Tan Chong International Limited, summed it up "The TCCC 2023 wasn't just a challenge; it was a symphony of resilience and tenacity. Every contestant, a note in the grand composition."
It's not just about cars and challenges; it's about giving back. Tan Chong International Limited partnered with Methodist Welfare Services (MWS) Charis ACE Active Ageing Centre. The seniors got a front-row seat to the automotive drama, a shopping spree, and a taste of carnival fun.
---
Read more automotive news at AutoApp, or check out our latest videos on Ignition Labs TV!