The all-new BMW 5 Series has just made its grand entrance into the Lion City.
---
It's not just your run-of-the-mill 5 Series; it's got a twist that's electrifying the Singaporean automotive scene.
First things first, let's talk numbers. The starting price for the 520i, the base model, kicks off at S$385,888 with COE. And, for the first time ever, BMW is offering the 5 Series in a full-electric i5 eDrive40 variant. This electric variant starts from S$417,888 with COE.
Now, if you like your cars with some sporty touches, you're in luck. Both the 520i and the i5 eDrive40 are available in the sportier M Sport spec. The M Sport cars come with a lower, sportier suspension setup and some slightly more aggressive design elements.
BMW is also offering a limited run of 20 Launch Edition units for both models (10 of each). What makes these Launch Edition models extra special? Well, for starters, they come with unique 20-inch wheels that are exclusively finished in Titanium Bronze. That finish extends to the interior and exterior trim and even the grille.
Now, let's get to the meat of the matter – the design. The new 5 Series has grown in size, now 5,060mm long, 1,900mm wide, and 1,515mm tall, with a wheelbase that stands at 2,995mm. In simple terms, it's bigger, bolder, and more impressive than ever before. You'll feel the difference when you get behind the wheel.
But the design isn't just about size; it's about making a statement. The iconic double kidney grille takes centre stage (thank god it hasn't been elongated), and you can even opt for the Iconic Glow illumination around the frame.
Pair that with the sleek new LED headlights, and you've got a front end that means business. And let's not forget the rear end, which takes inspiration from the latest 7 Series, with its slim LED taillights and that classic Hofmeister kink on the C-pillar. It's a design that's both familiar and forward-thinking.
The interior of the new 5 Series borrows cues from the 7 Series too, with the usual BMW Curved Display double-screen setup. You've got a 14.9-inch central infotainment screen paired with a 12.3-inch digital driver instrument display, creating the illusion of one massive screen.
The BMW Interaction Bar is present too; a backlit element with a crystalline effect, complete with adjustable lighting and touch-sensitive control panels. It's like stepping into the future.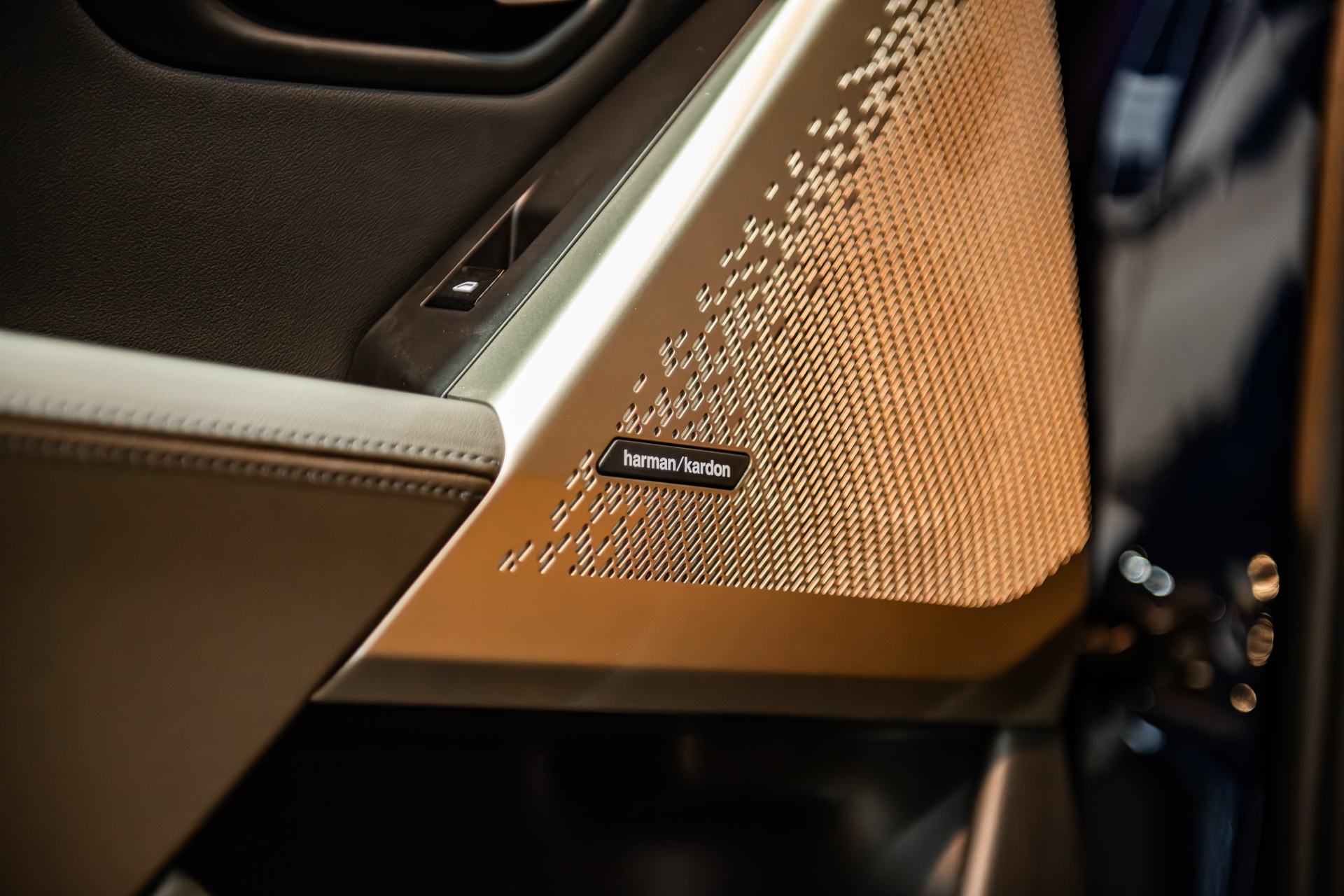 And speaking of the future, the new 5 Series comes equipped with the latest BMW Operating System 8.5. It's got a revised user interface and something called "QuickSelect," which lets you access functions without diving into submenus. Convenience at your fingertips, quite literally.
Plus, you get the Parking Assistant Plus package as standard, which includes nifty features like Parking View, Panorama View, and even a Remote 3D View function that lets you see a 3D live image of your car and its surroundings on your smartphone.
Now, let's talk power, because what's a BMW without some serious oomph under the hood? The 520i packs a 2.0-litre turbo inline-four engine that churns out 190hp and 310Nm of torque. It's no slouch, going from 0-100km/h in a respectable 8.1 seconds and hitting a top speed of 230km/h.
The i5 eDrive40 is the first-ever full-electric 5 Series, and boasts 313hp and 400Nm of torque, which can be boosted to a whopping 340hp and 430Nm of torque with the My Mode Sport and Sport Boost/Launch Control functions activated.
Translation? 0-100km/h in a lightning-fast 6.0 seconds and a top speed of 193km/h. Electrifying in more ways than one.
And let's not forget the range. The i5 eDrive40 is equipped with an 81.2kWh battery that can take you up to 582km on a full charge. That's a lot of kilometres between charging stops.
Plus, it's an eco-warrior with an electric power consumption rate of just 19.5kWh/100km. And if you're in a hurry, no worries – it can handle up to 205kW in DC fast charging, which means you can go from 10 to 80 per cent charge in just 30 minutes.
The all-new BMW 5 Series is bigger, bolder, and more electrifying than ever. It's a car that combines the best of BMW's design, technology, and performance, all wrapped up in a sleek and stylish package.
| | |
| --- | --- |
| Model | Price (With COE) |
| 520i | S$385,888 |
| 520i M Sport | S$393,888 |
| I5 eDrive40 | S$417,888 |
| i5 eDrive40 M Sport | S$428,888 |
Photo Credits: Sean Loo (@auto.driven)
---
Read more automotive news at AutoApp, or check out our latest videos on Ignition Labs TV!