The BMW i4 eDrive35 adds a new variant to the i4 lineup in Singapore.
---
BMW Group Asia embarked on its electrification journey in 2014, introducing the BMW i3 and i8 models. Fast forward nine years and five generations of BMW eDrive technology, and the company is expanding its lineup of fully electric vehicles (EVs) with the new BMW i4 eDrive35.
According to Mr. Lars Nielsen, Managing Director of BMW Group Asia, the BMW i4 brings electrification to the heart of the BMW brand, offering practicality, performance, and poise in a sustainable package. As Singapore's charging infrastructure develops and more EV options become available, electromobility is gaining traction in the country.
The new BMW i4 eDrive35 joins the existing BMW i4 family, which includes the highly successful BMW i4 M50 and BMW i4 eDrive40. Packed with the latest technology, including an efficient electric powertrain and the BMW Curved Display with Operating System 8, the BMW i4 eDrive35 is sure to impress as it hits the roads here.
Produced at the BMW Group Munich plant, the new BMW i4 eDrive35 contributes to the company's commitment to electric mobility. By 2023, 50% of the total production volume at the plant will be dedicated to fully electric cars. The BMW Group's portfolio of fully electric cars now spans six model lines with 10 powertrain derivatives. The company aims for fully electric vehicles to account for 50% of its global sales by 2030.
But this is just the beginning. BMW has more in store with the upcoming BMW i5 sedan, promising enhanced dynamics, comfort, and a fresh interpretation of the brand's signature design. Equipped with BMW Operating System 8.5, the BMW i5 will offer a suite of innovative digital services.
In terms of sales, BMW Group Asia has been a leader in the premium segment, selling 204 fully electric vehicles in the first four months of 2023, accounting for over 20% of total BMW and MINI EV sales in Singapore. These figures demonstrate the preference of EV buyers for BMW and MINI vehicles in the country.
As for charging infrastructure, Singapore currently has over 3,600 EV charging points, with plans to increase this number to 12,000 by 2025 and 60,000 by 2030. BMW Group Asia has been collaborating with Greenlots, a member of the Shell Group, since 2014 to provide home and public charging options.
Under the Shell Recharge banner, BMW i and MINI Electric customers can enjoy a comprehensive home or public charging package. The package includes a wall-mounted AC charger for home charging and a subscription package of 10,000 kWh over three years at Shell Recharge stations for public charging.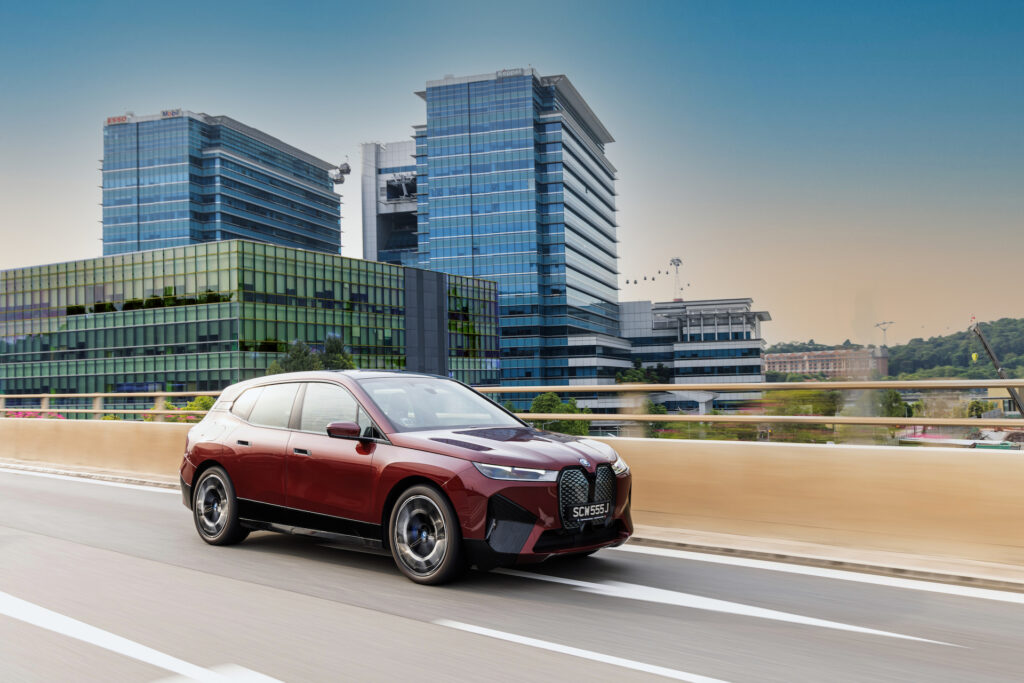 BMW's regional footprint extends to 80% of the ASEAN region, offering electrified vehicles in markets such as Brunei, Cambodia, Indonesia, Malaysia, the Philippines, Singapore, Thailand, and Vietnam.
To experience the new BMW i4 eDrive35, interested customers can visit any authorised BMW dealer in Singapore.
---
Read more automotive news at AutoApp, or check out our latest videos on Ignition Labs TV!