Stylish, fuel efficient and well-equipped, the self-charging Toyota Yaris Cross hybrid ticks (almost) all the right boxes.
---
Some of you may be old enough to remember a tagline that the official Toyota dealer for Singapore used on its cars' license plate frames: "Life with Toyota is a standard living". I might be paraphrasing, but it was something to this effect.
These words came to mind when I stepped into the Toyota Yaris Cross hybrid driven here. It occured to me that perhaps, what that slogan meant was that Toyota, being a perennial bestseller for the most part, represents where Singaporean drivers are in terms of car ownership and what the expected standard for the "bread and butter" car is. In other words, its cars set the standard for what the public expects to have in terms of features and performance.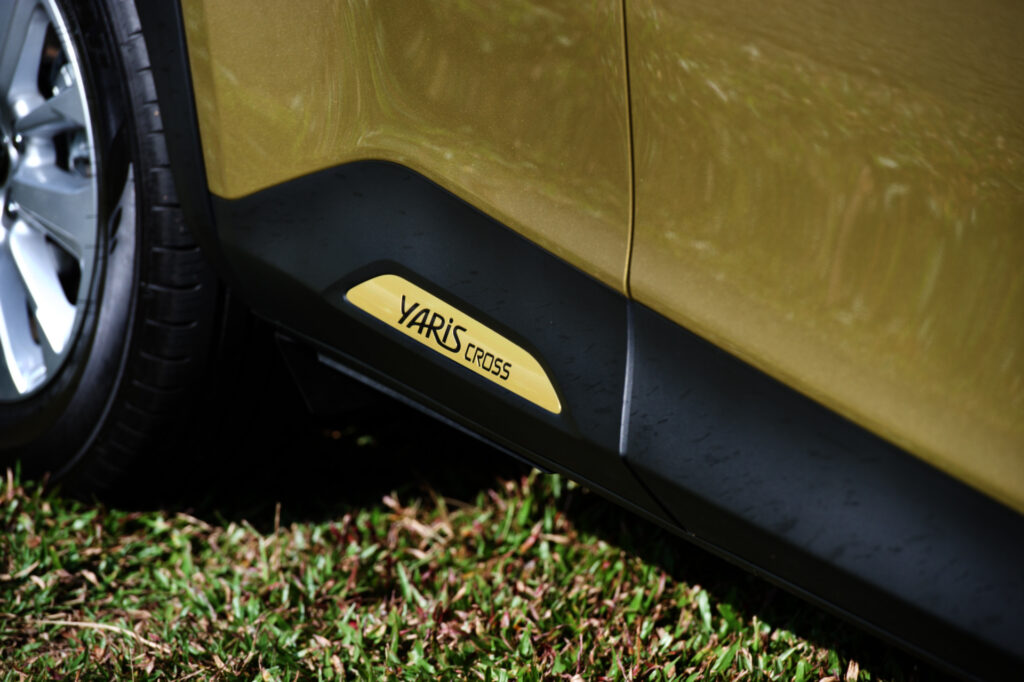 Toyota has traditionally been the benchmark for the Singapore mass market. When its cars are equipped with certain standard features, it behoves other brands to follow and even up the ante if they are to have a competitive edge.
Items like automatic transmission, leather seats, power windows, airbags and more recently, keyless operation are considered standard items in any new car and you'll struggle to find a car on sale without these. Features found beyond what's in a Toyota are considered premium or luxury.
Setting a new standard
Seeing features like LED light clusters, Heads-Up Display (HUD), adaptive cruise control and a factory-fit infotainment system put a smile on my face as this likely raises the baseline for the rest of the car market.
Another significant shift is that the Toyota Yaris Cross is exclusively sold as a petrol-electric hybrid. All signs are pointing towards this becoming the norm in the coming years, given that governments around the world are legislating for all cars to have some form of electrification and possibly stop the sale of new Internal Combustion Engine (ICE) cars altogether by 2040.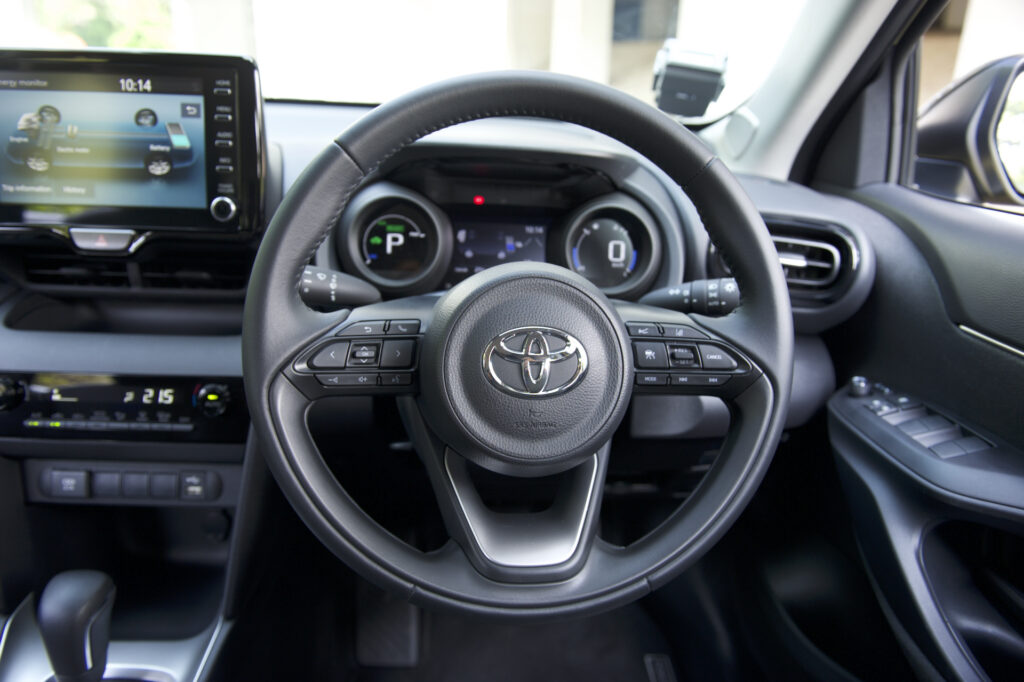 Presently, the Yaris Cross finds itself competing against the likes of the Nissan Kicks e-Power, an Electric Vehicle (EV) that uses its ICE solely as a generator to charge its battery and boost the electric motor when more power is needed.
To a certain extent, the newly-launched Honda Jazz e-HEV also represents a compelling alternative. Although, it does comes in the form of a spacious hatchback rather than a compact crossover.
Internal affairs
Speaking of spaciousness, the only weak spot in an otherwise compelling package that is the Toyota Yaris Cross is its rear passenger legroom. Although it is a compact car, similarly sized cars such as the Honda Jazz, City and Nissan Note fare significantly better.
To be fair, rear passenger legroom in the Toyota Yaris Cross is decent, but not impressive. These days however, "good enough" is not good enough…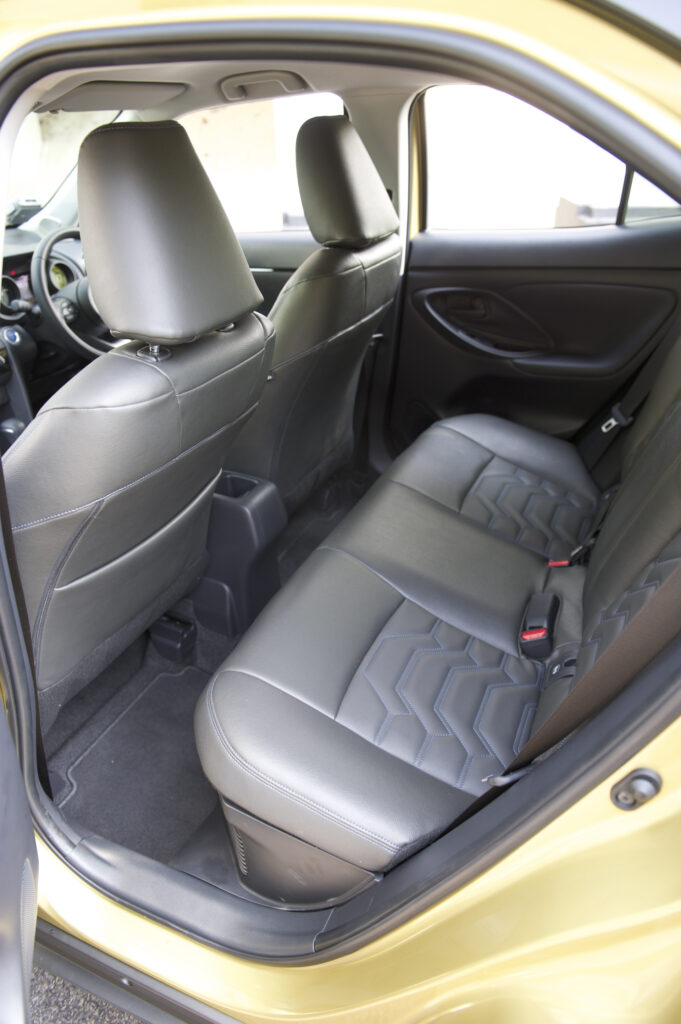 Then again, if rear passenger space is not a priority, there's plenty to like about the Yaris Cross. For starters, it is easily one of the most fuel-efficient cars money can buy. The claim of a 3.8-litre per 100km average in a mix of highway and city driving conditions feels quite realistic even though this writer only managed around 4.5-litres over the two days with the car.
For longtime Toyota customers, a proper factory-installed infotainment system is likely to represent a significant improvement and may well be the norm from here on. The speakers also sound better than the standard-issue items in previous models.
The next item that the Yaris Cross, or any other car on sale today needs is a wireless charger for smartphones. While we're at it, air-con vents for the rear passengers, a powered tailgate and perhaps a sunroof would complete our wishlist on this car.
Yaris Cross vs. the competition
If you have a budget of around $100k for a ultra fuel efficient compact car, you options are likely to come in the form of the Toyota Yaris Cross ($101,888), Honda Jazz e-HEV ($101,999) and Nissan Kicks ($106,988). On the horizon, this group will also be joined by the Kia Stonic M-Hybrid. The Hyundai Kona Hybrid is already here, but seems to have been priced out of contention at $120,999 with COE.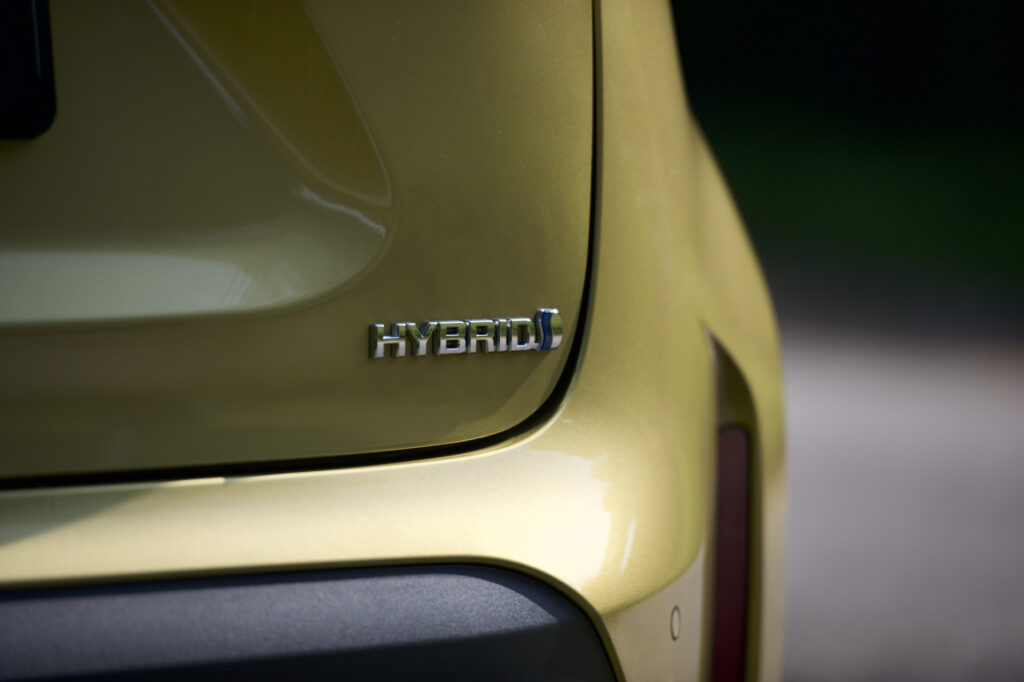 In the fuel consumption department, the Yaris Cross and Jazz e-HEV lead the pack with identical 3.8-litre per 100km averages. The Hyundai Kona Hybrid narrowly misses a joint top spot with 3.9-litres per 100km. Surprisingly, the Nissan Kicks only manages 4.6-litres per 100km despite its e-power EV-like drivetrain.
Going by this simple metric, the Yaris Cross clearly represents the best value in terms of both price and fuel consumption, add this to its impressive features list and this Toyota is set to be a winner.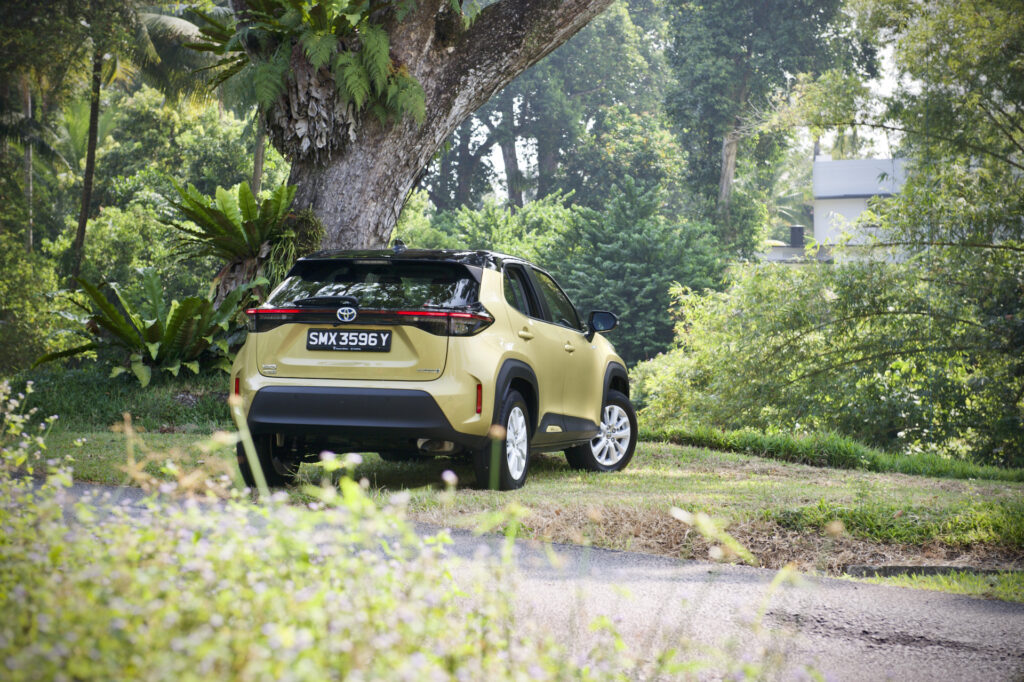 ---
If your budget doesn't stretch to $100k, check out our review of the Suzuki Swift mild hybrid ($85,900) here.