Combining multiple vehicle styles into one, the Audi Activesphere Concept is one funky futuristic machine.
---
It's the 4th iteration of Audi's ongoing 'sphere' concepts and serves as concept studies for future Audi EV models. Unlike the first 3 concept designs, the Activesphere is built from the ground up to be an offroading active mobility monster and combines loads of Audi's modern and futuristic design languages.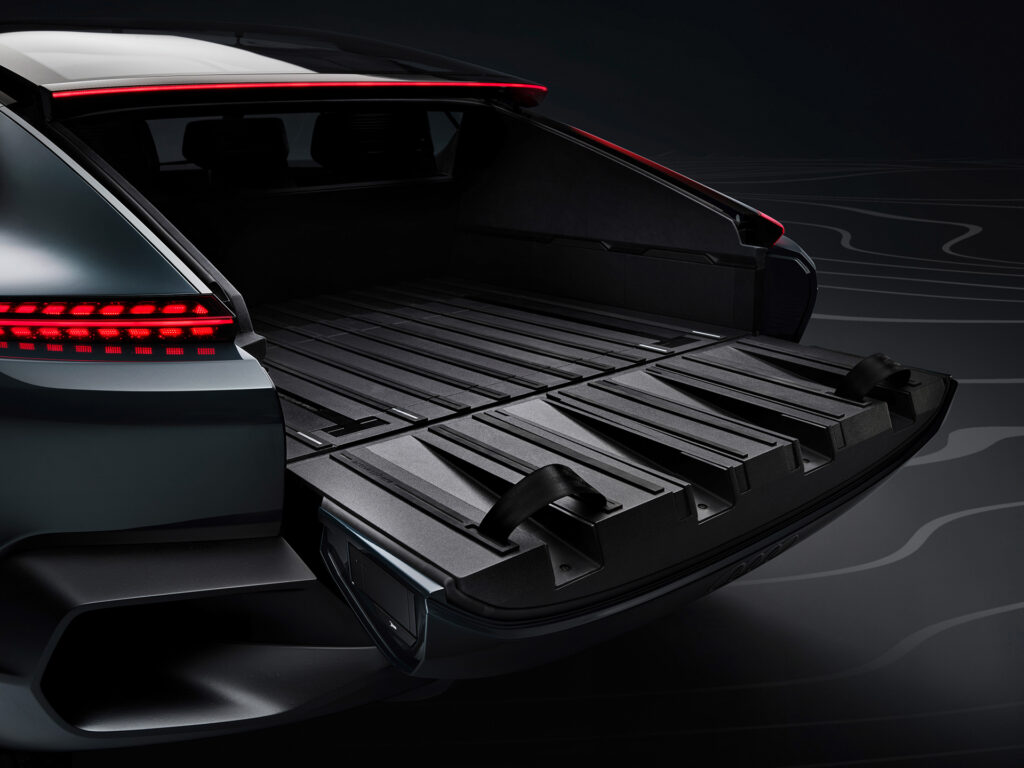 A sportback-esque design with a tapered roofline morphs with large SUV underpinnings, and the fastback-looking tailgate actually folds away to reveal a large open cargo space, which Audi calls the "active back". In the demo, a pair of bicycles can be seen fitted to the back.
A motorised panel separates the rear seating area from the cargo space when it is exposed so that the cabin remains insulated.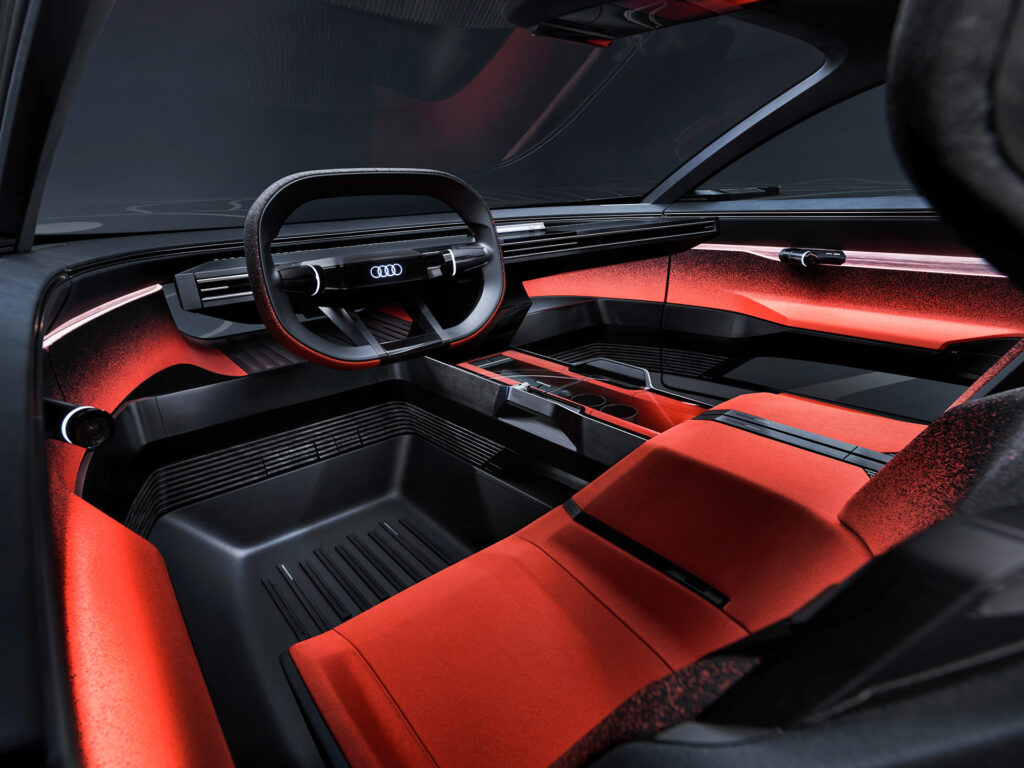 Even though this is a more rugged vehicle, Audi has still added tons of visual details to maintain the brand's premium appeal. Various surfaces around the cabin are fitted with glass, and this "seems to dissolve the boundary between the natural world and the interior when the Activesphere is in off-road mode." According to Audi at least.
Speaking of off-road, going off the beaten path is one of the Activesphere's unique selling points. Large 22-inch wheels with chunky 285/55 tyres ensure it'll probably never get stuck wherever it goes.
If the going gets really tough, air suspension can increase total ground clearance by up to 40mm. And of course, all-wheel-drive or Quattro is standard, with an electric motor on each axle.
The Activesphere concept is built using Premium Platform Electric (PPE), a platform exclusively designed for battery electric drive systems. Developed in conjunction with Porsche, the PPE is the world's first platform designed to accommodate a large demographic of EV models.
In total, both motors produce a peak output of 436bhp (325kW) and 720Nm of torque. This is all attached to a 100kWh lithium-ion battery, and thanks to 800-volt architecture, the Activesphere do fast charging at up to 270kW.
Inside, one might look like he or she is having a dose of virtual reality. That's because the Activesphere is the first concept to offer mixed reality headsets for driver operations. Audi dubbs this the "Audi Dimension", and it hopes to harmonise both the real and virtual world.
Wearing these headsets would reveal augmented reality fixtures and surfaces that are otherwise invisible to the naked eye. If the user wishes to interact with the content or the various systems, gesture controls are on hand. Virtual indications and real-time updates, such as map projections or traffic updates, can potentially improve ergonomics and driving experiences too.
The headsets are not only limited to within the confines of the car. Owners can take them out and use them for various needs outside of the vehicle, such as navigation while outdoors.
---
Catch the latest news right here on AutoApp!