The Audi Quattro Cup, the world's largest amateur golf tournament series, concluded an exciting 15th edition in Singapore yesterday.
---
Trevor Rosmarin and Dominic Stekly, the dynamic duo of the day, emerged as the undisputed champions in a showdown that saw 56 teams vying for glory on that pristine 18-hole battlefield.
Now, let me set the scene for you. The sun hanging just right in the azure sky, the scent of freshly cut grass wafting through the air, and the undeniable tension that comes with a world-class golf tournament. Trevor and Dominic were not here to merely participate; they came to conquer.
And when the final putt dropped, when the last triumphant cheer echoed through the lush greens, it was Trevor and Dominic who stood tall as the victors.
These two gentlemen didn't just win a golf tournament; they earned the right to represent our Lion City at the Audi Quattro Cup World Finals in Muscat, Oman. Singapore's finest taking on the world, on the hallowed grounds of the Al Mouj Golf Club, no less.
In the words of Trevor Rosmarin, "This was my first year playing, and I felt like I was at a professional tournament, with how organized and seamless the entire event was run. The live scoring also made the process thrilling, and it helps that Dominic and I know each other's play styles well from playing together often. We are extremely proud to represent Singapore, a country we are all part of and call home, in Oman in November!"
And Dominic Stekly chimed in, "It is extremely surreal to be crowned this year's Audi quattro Cup winners, as Audi's yearly golfing tournament is a legendary and aspirational event. Trevor and I worked particularly well today by dovetailing and playing ham-and-egg. When I hit a poor drive, he compensated by hitting a good one and vice versa, so it was great to play together towards a shared objective as teammates and friends."
But it's not just about winning; it's about camaraderie, about celebrating the love for this beautiful sport. Markus Schuster, Managing Director of Audi Singapore, couldn't have said it better: "We are honoured to continue hosting the Audi Quattro Cup for the fifteenth year running in Singapore, thanks to the continued support of our partners, customers, and friends."
And what's more, this year's tournament had a little extra sizzle. Audi Singapore tantalized the competitors with three exclusive hole-in-one prizes – the Audi Q8 e-tron, Audi A5 Sportback, and Audi Q3 Sportback. It was like a golfer's dream come true, and who knows, maybe someone walked away with a brand-new Audi.
But the story doesn't end here. This is just one chapter in the grand narrative of the Audi Quattro Cup, a tournament that brings together Audi customers from Singapore, all bound by their shared love for the sport.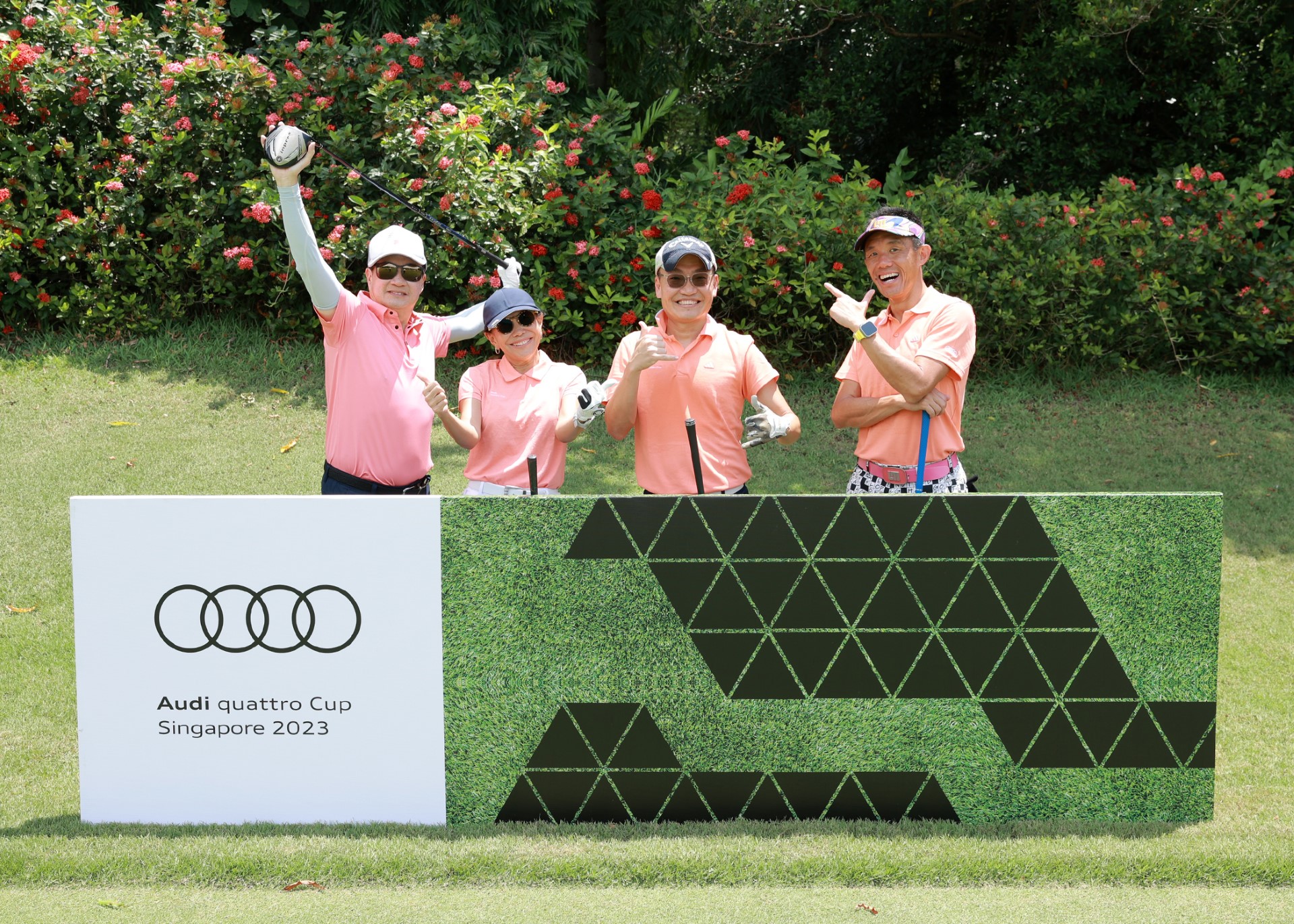 It's more than just golf; it's a community, a celebration of excellence on and off the course. As members of the exclusive myAudiworld customer privilege program, they enjoy a world of benefits and rewards, from luxury experiences to bespoke event invitations.
So, here's to Trevor and Dominic, Singapore's golfing gladiators, as they prepare to take on the world. Until next year, when the fairways beckon once more.
---
Read more automotive news at AutoApp, or check out our latest videos on Ignition Labs TV!