Let's be futurists while drooling at Audi's flagship ICE swansongs in 2023 at the House of Progress exhibition.
---
Audi's immersive brand experience, House of Progress, needs little introduction after their successful exhibitions in Tokyo, Milan, São Paulo and Montreal. 2023 will see the first-ever House of Progress in Singapore that showcases Audi's commitment to its four pillars: digitalisation, design, progress, and sustainability. There will be something for everyone, even the little ones with interactive installations, and panel discussions with thought leaders. In this way, Audi is looking to steer conversations on its vision for sustainable progress and the future of the automotive world.
Markus Schuster, Managing Director, Audi Singapore, is "excited to bring House of Progress to Singapore for the first time next year." He went on to say that "through this experience, we hope to showcase Audi's future-oriented values for a better, more liveable world, and offer a glimpse into how we are evolving as a brand to meet the growing needs of our customers."
To this end, Audi will also show its new entrants to Singapore's market for 2023, which they say "will enhance Audi's electric and high-performance portfolio, strengthening the brand's appeal in Singapore amid evolving consumer expectations."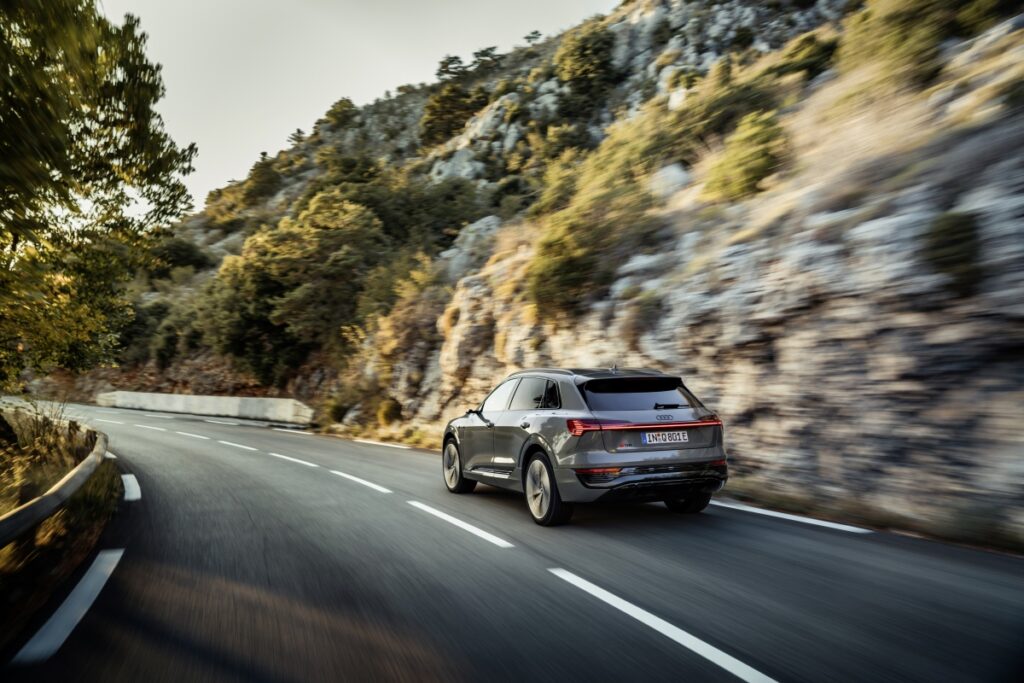 For the first time in Singapore, the Q8 e-tron and its Sportback sibling will become available in the second-half of 2023. This model also signals Audi's commitment to featuring a full-electric line-up by 2026.
This Q8 e-tron will feature air suspension, adaptive steering and a new asynchronous motor on the rear axle. The dual-motor Q8 e-tron 50 variant is said to offer 340hp and 660Nm of torque and a range of up to 491km for the standard variant and 505km for the Sportback.
Take things up a notch to the 55, and 408hp and 664Nm of torque, as well as up to 582km and 600km of range will be the selling-point of the regular and Sportback versions.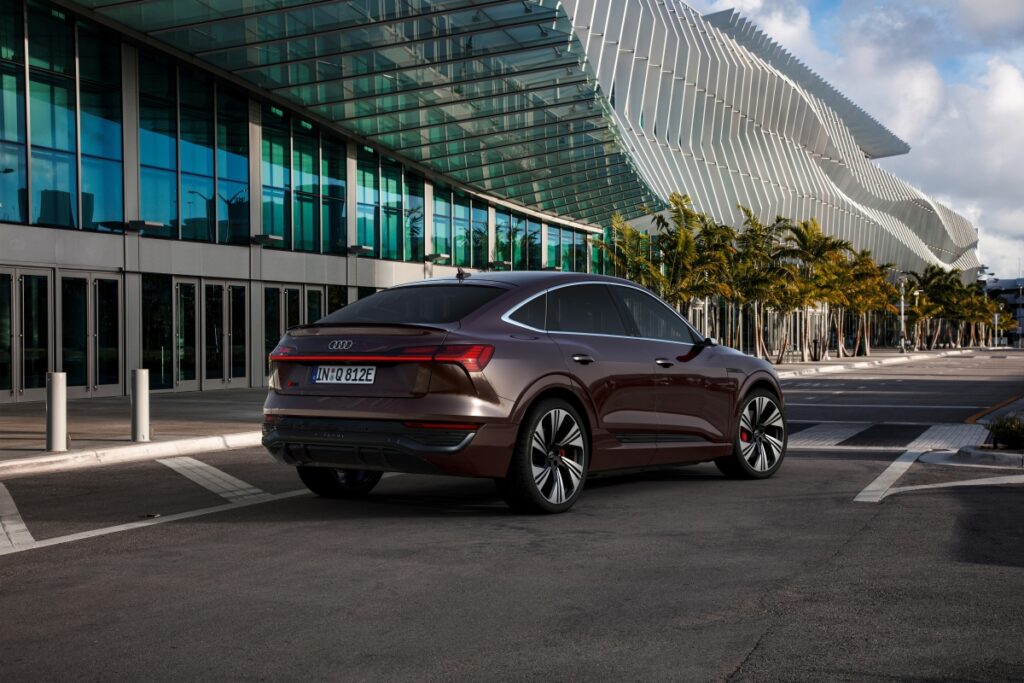 It's been a while since we've seen an RS7, and we're glad that this refreshed version will be for sale and on our roads in 2023. As will its more practical sister in delectable RS6 wagon guise.
Both models still feature the venerable twin-turbo four-litre V8 that Audi is famous for. This time, however, courtesy of larger turbos and a bump in boost pressure, outputs rise to 630hp and 850Nm of torque, up by 30hp and 50Nm respectively from the current models.
The 0-100km/h sprint takes just 3.4 seconds, and likely on to a limited top speed of 250km/h, which we're pretty sure can be increased by paying more cash for the privilege. The transmission control unit or TCU also receives a remap, which makes for faster shifts and a more noticeable difference between the different driving modes.
Given how the ICE engine is going away and electric propulsion is set to stay, this will be the last opportunity to get up close and personal with the RS6 and RS7 in the metal. More details to come on the House of Progress exhibition in Singapore. Stay tuned.
---
Enjoyed that article? Get more of the latest in car news here!