Father's Day 2020 is just around the corner (June 21), and there's just about enough time to squeeze in a bit of last-minute online shopping to find the perfect gift. After all, with the way the year's shaped up so far, everyone could probably do with a bit more cheer in their lives, and none more so than all the hard-working dads in our lives.
We don't profess to have the perfect gift idea for all dads, but if he happens to be a car enthusiast, or is simply proud of his four-wheeled baby sitting in the carpark, we've got you covered. Here are AutoApp's top car-themed gift suggestions for dear ol' Dad.
Car T-shirts
We're starting the list with one of the most universal gift ideas around, T-shirts. Apart from being comfy, a nice T-shirt is also a great carrier for anyone wanting to express their personality. Automotive-themed tees are available from many sources of course, but official apparel from car brands often border on the ostentatious (especially that company famous for bright red supercars), while designs from other sites tend to be a bit generic.
Our personal favourite is Blipshift, a company which produces crowdsourced ideas and designs in addition to its own. Because the designs are all created by enthusiasts, there's none of the pretentiousness of corporate merchandise; rather, the automotive puns and memes incorporated into Blipshift's shirts span all corners of the automotive scene and are often nudge-nudge-wink-wink in-jokes that other enthusiasts appreciate.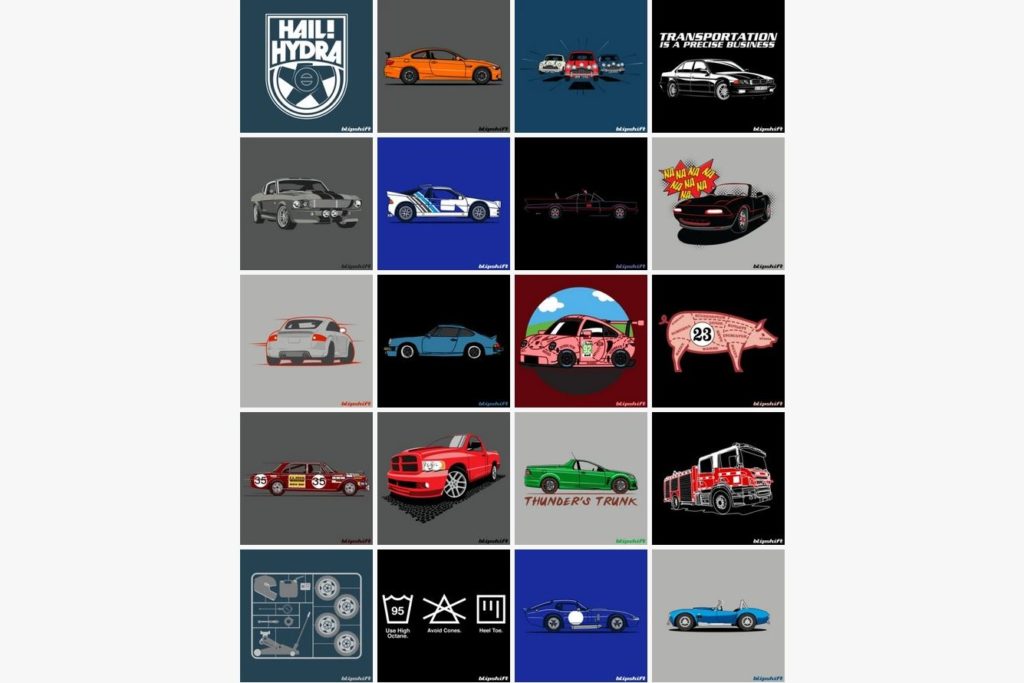 Each design is limited-edition by nature, as they're only on sale for a couple of days; new designs are put up for sale every two to three days. According to Blipshift's website, "Each shirt is available for only a few days before it is towed off to the crusher, never to be printed again", so exclusivity is guaranteed, although popular designs sometimes get re-issued in different colour combinations.
Best of all, Blipshift shirts are really affordable, at just US$15 each! And if you can't find anything suitable on offer at the moment, Blipshift also does gift vouchers with no expiry date so dad can jump on the design he wants whenever it pops up.
Car watches and straps
Possibly even more inextricably linked to cars than T-shirts though, are watches. Brought together by the necessity for accurate timekeeping in racing, watches have gone hand-in-hand with cars ever since. But while famous brands like Rolex, TAG Heuer, and Blancpain have a rich heritage with motorsport, their luxury status means they also have a luxury price tag to match.
Enter Dialed, Rennline, and Autodromo, smaller companies that make awesome watches inspired by BMWs, Porsches, and motorsports respectively. Most importantly, they don't cost top-dollar – all three brands sell watches in the three-figure range, with Dialed's, in particular, starting at under US$200.
As an even more budget-friendly option, all three brands also sell individual watch straps, with eye-catching designs based on the most iconic and well-loved racing liveries seen in motorsport.
(Side note: Dialed has temporarily halted operations during the COVID-19 period, but their products are still well worth putting on to any wish list.)
Diecast model cars
Whether it's an unobtainable dream car, or a miniature version of the car he drives, a diecast model car makes for an excellent memento or display piece for the house or office. And there's something to suit every space and budget too, starting at around $4-10 for a little 1/64 scale toy (standard Hot Wheels size), to $30-80 for a 1/43 scale (about palm-sized), to $120 and above for a detailed 1/18 model (about 30cm in length).
Popular brands to keep an eye out for at the small end of the scale include Hot Wheels and Tomica, which have an extensive range of fun designs and are easily found at department stores. 1/43s like Ebbro and Minichamps are a bit more specialised, but offer the best combination of affordability, detail, and compactness. Meanwhile, 1/18s from AutoArt, Kyosho, or OttoMobile are pricey but have presence, and their level of accuracy is often mind-bogglingly astonishing.
Carousell is a great place to start your search, with plenty of users offering pre-orders of new models, or selling mint-condition used ones. Alternatively, you could also #supportlocal with knowledgeable and helpful home-grown retailers such as Motorsports Collectibles, Nikko AutoModels, Toyz Network, or Toykar.
Learn to drift
Opportunities in Singapore for any driver to unleash his inner speed demon are virtually non-existent, so what are budding Paul Walker or Vin Diesel types to do? Well, if you're dad's a fan of Initial D or exciting Hollywood car chases, it's actually possible for him to fulfill a dream and learn how to drift a car – and in this part of the world too!
Singapore Drifter's Corner is a group that organises drift clinics together with a vendor in Malacca, Malaysia. Starting from $360 for a full-day beginner course, your dad (and yourself too, if you're so inclined) could be smoking tyres and sliding cars sideways in no time. For that fee, all the specially-prepared drift cars, fuel, mechanic support, instruction – and most importantly, tyres – are catered for. The only thing participants need are to bring their own helmet and make a trip to Malacca.
However due to Singapore and Malaysia's quarantine measures from COVID-19, SDC has temporarily stopped organising drift clinics, but are accepting pre-bookings with no expiry date. Perfect to incorporate into a weekend trip up north once travel restrictions end!
Exotic car rental
If heading to Malaysia is too much of a chore or risk, or dad simply wants a more stylish and luxurious experience, then an exotic car rental might just be the ticket. Ultimate Drive offers short experiences of between 15 minutes to one hour in dream supercars such as Lamborghinis, Ferraris, McLarens and Porsches.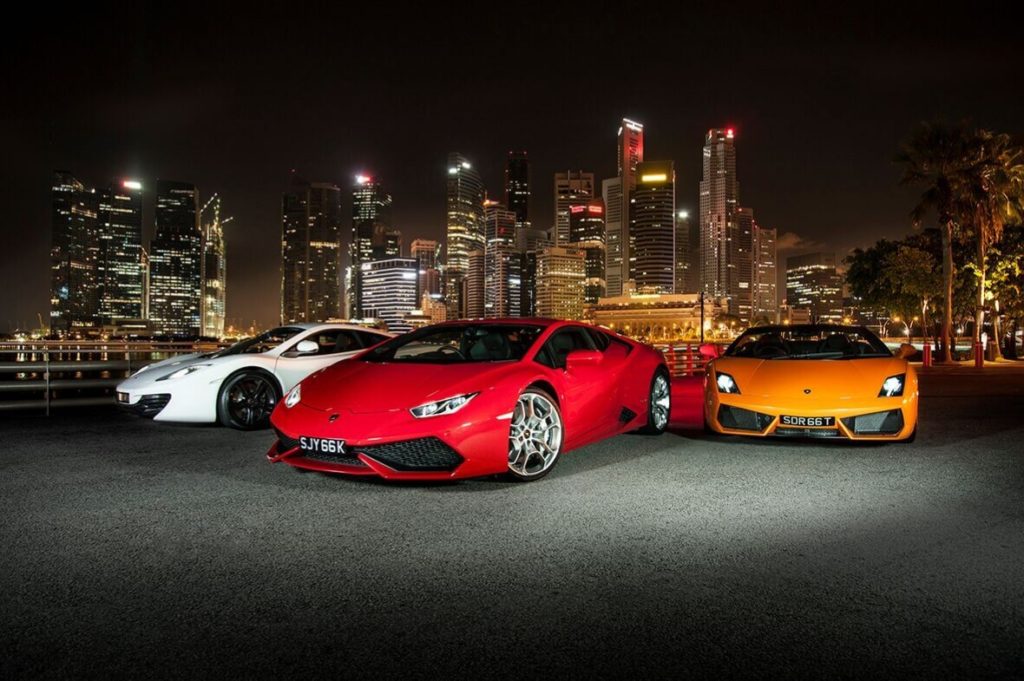 With prices starting from US$100 for a 5-minute mini trip and rising to US$880 for a 60-minute city and highway tour, this is certainly not a cheap experience, but the sound, fury, and sheer exhilaration of a million-dollar supercar is definitely an experience to remember.
Portable jump starter
A flat car battery is an unfortunate, though sometimes inevitable annoyance when it comes to car ownership, particular during this post-Circuit Breaker period where some cars hadn't been touched for weeks (though you're not a victim, since you read our Circuit Breaker tips on how to maintain your car, right?). Jumper cables have been the traditional solution to fixing that particular problem, but having to flag down a passing stranger to help jump start your car can be inconvenient.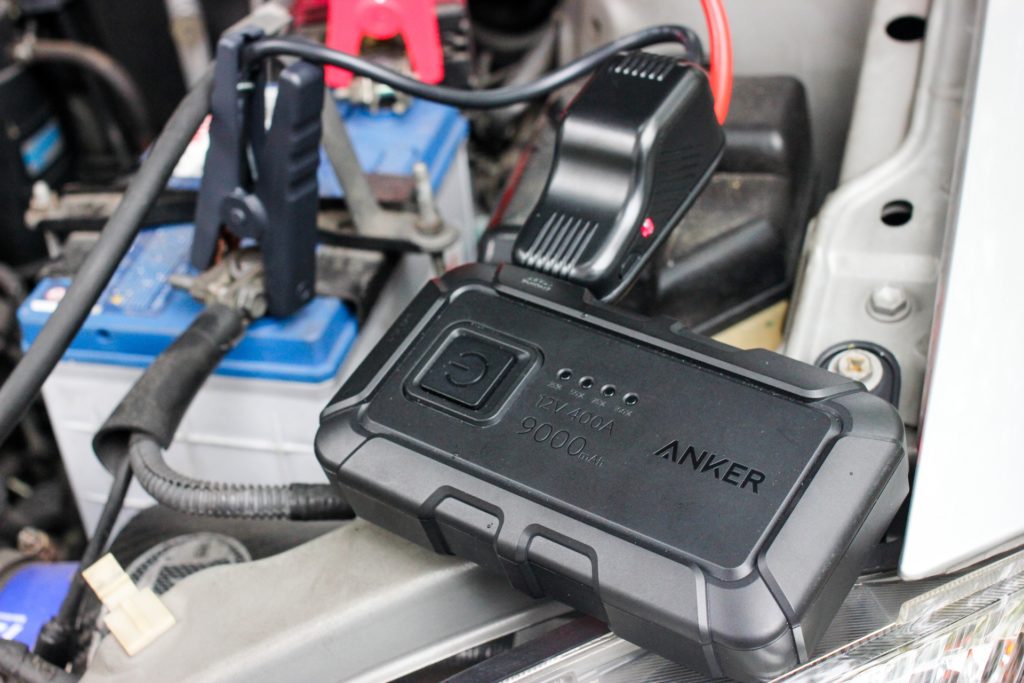 Enter the portable jump-starter. It's basically a power bank on steroids, able to hold enough juice to jump-start a car all on its own. It can even be used as a regular power bank to charge your phone or other devices, and many models have in-built torchlights that can also double as an emergency strobe if your car breaks down. Several different brands are available and can be found on e-commerce sites such as Shopee or Lazada.
Pressure washer
Washing his car is probably one of the more common Sunday afternoon activities your dad does, and for good reason – partially because it's therapeutic, but mostly because pampering your car is the best way to maintain its lustre and sparkle. Using a hose is the most effective method, but unfortunately isn't possible for most of us HDB-dwellers who have to rely on the water dispensers in carpark washing bays.
Happily, these days you can buy pressure washers that don't depend on a constant supply of running water. Again, Shopee, Lazada, and Carousell have several different options to choose from, but one that we've tried is the Hydroshot from American brand Worx. It's lightweight and portable, and its water-efficient pump means you could wash a whole car straight from two buckets of water. For added convenience, it also has accessories like a soap dispenser, to make car washing effortless.
AutoApp gift vouchers
Of course, the best thing you could give your dad (or anyone for that matter), is the gift of time. And while that's technically impossible from a fundamental physics perspective, we've got the next best alternative: AutoApp vouchers!

If you didn't know by now, AutoApp is the ultimate solution in convenience when it comes to car maintenance matters. Be it repairs, servicing, grooming, or inspection, these all take a significant amount of time. With AutoApp, the waiting will be done for you, freeing up your precious time for other pursuits, with minimal disruption to your routine.
Sometimes, the simplest gifts are the best.