Chinese New Year's approaching soon and your car's filthy, but you don't have the time to wash it? Here's three places that do a great car wash!
---
Nothing makes a car owner beam quite as much as seeing their four-wheeled pride and joy, clean, glossy and shiny. It's the same for everyone, regardless of your car's age – it could be a showroom-fresh car that's under a year old, or a classic that's over 20 years old.
What's even more important is ensuring that your car looks clean and presentable during the Chinese New Year period. After all, the reaction you want to elicit from relatives is a "Wah! Your car so shiny ah!" – amirite?
For special occasions like these, a regular quick and dirty petrol station wash won't do. You'll want somewhere that treats your car like their own, taking the time and effort in ensuring that every single nook and cranny is clean and free of any dirt.
To make things easier, we've put together this list of tried-and-tested detailing shops in Singapore that provide a wash meeting even the most fastidious of standards.
Detail Lab | Premier @ Kaki Bukit
With a strong belief in high-quality craftsmanship and attention to detail, it's no wonder why Detail Lab's premises are packed with supercars and other premium marques. Their attention to detail extends even to car washes, the most affordable service they offer.
Address: 8 Kaki Bukit Avenue 4, #02-03 to 05, Premier @ Kaki Bukit, Singapore 415875
Contact Number: 9844 8533
Boons' CarWash | Midview City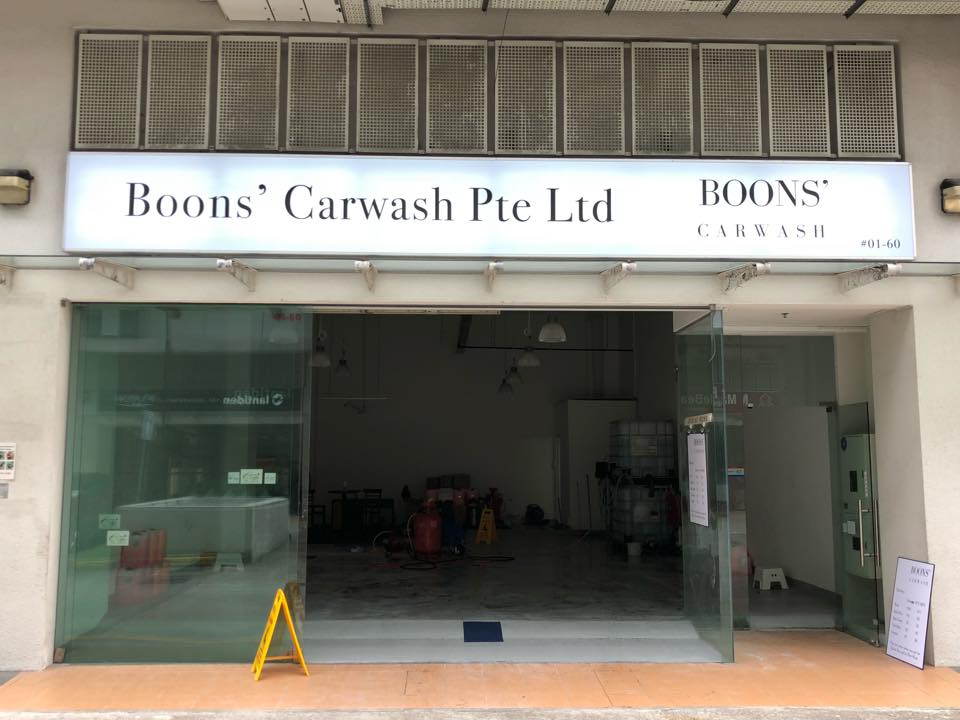 Despite being in operation for just 3 years, Boons' CarWash has built up a faithful following amongst car owners. What sets them apart isn't just the attention to detail, but a unique touchless car wash technology that removes dirt without any scrubbing – minimising the risk of scratches.
Address: 20 Sin Ming Lane, #01-60, Midview City, Singapore 573968
Contact Number: 9759 9580
Cars Aesthetic Concepts | WCEGA Plaza
With a small but dedicated team, Cars Aesthetic Concepts cleans your car up – with a smile. There's a limit to how cosy an industrial unit (especially one designed for detailing cars) can be, but you'll be won over by their friendliness and wowed by their attention to detail.
Address: 1 Bukit Batok Crescent, #04-03, WCEGA Plaza, Singapore 658064
Contact Number: 9229 9881
---
Want to get your car groomed, but don't have the time? Just AutoApp it! Sit back, relax, and let our friendly Service Ambassadors take care of your car.
To learn more about AutoApp, or to download the app on your Apple or Android device, head on over to The App page.