Honda's sub-compact sedan adds sophistication to the charm and practicality of its predecessors.
A version of this article was first published in evo Singapore
---
There used to be a time when driving a car priced at the lean end of the spectrum meant settling for a no-frills econobox that never failed to remind its driver of the life choices that got him behind the wheel of the car he's driving.
However, we now live in a time when 65-inch 4k smart TVs can be had for less than $1,000 and an entry level MacBook Air can run circles around Pro models twice the price launched just a year ago.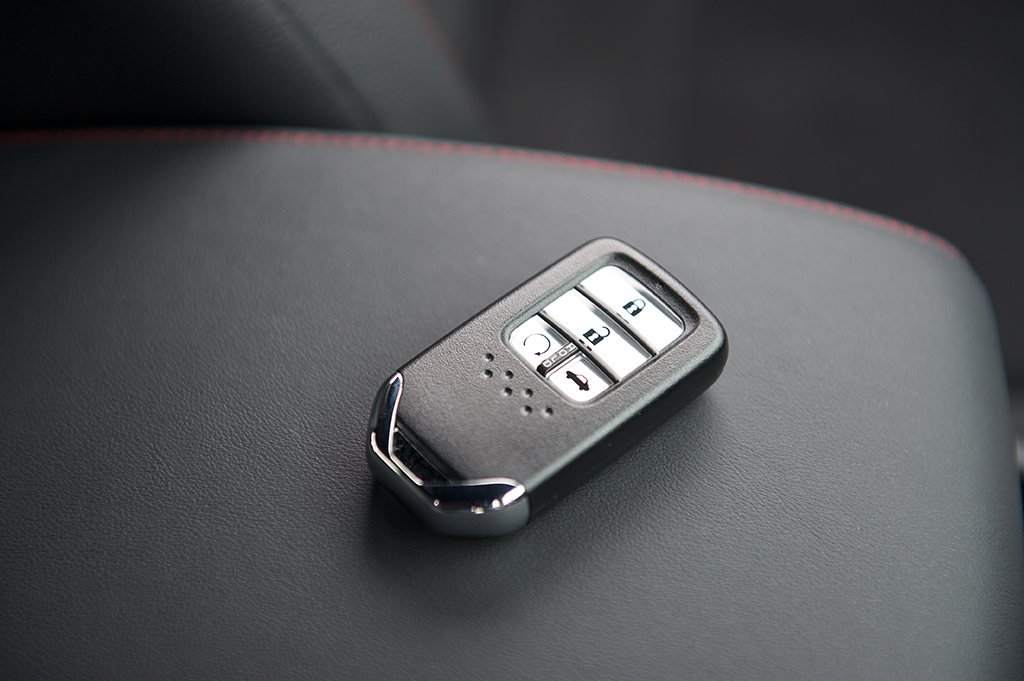 When it comes to cars, features like keyless operation, LED headlamps, climate control and cruise control can be part of the package. Throw in Apple CarPlay and Android Auto and there's really not much more one could ask for at for a car under $100k in Singapore.
The all-new Honda City
The all-new Honda City is one such car that has steadily gained its own following over the last few generations.
Although Honda purists will remember that the City started out as a JDM hatchback in the 1980s, it wasn't until the GD series that was launched in 2002 that garnered a strong following that continues till this day.
Back then, it looked little more than a Jazz with a boot grafted to its backside. However, this meant that it inherited amazing space utilization of the hatchback complete with "Magic Seats" in the rear that would fold up or down to accommodate oversized objects and offer copious legroom for those seats behind.
The boot was also commodious for a car of its size and so it became a hit for families and individuals looking for a spacious, yet economical car.
Today the seventh generation GN-series City continues this winning formula but also adds some sophisticated features such as LED head and tail lamps, a prominent front grille and features such as cruise control among others.
Not only do these highlights visually align the City with the larger and more expensive Honda sedans like the Civic and Accord, the little car looks as though it has moved up a class than where it used to occupy.
The City even has a unique feature, remote starting. This is handy if the car is parked under the Sun. The driver presses a button on the key fob and voila, the engine starts which in turn powers the air-conditioning to cool the cabin by the time you step in.
How's it inside?
Step inside and the Honda City and the "moving on up" impression continues. In the RS variant we tested, the digital climate features control knobs that turn with the type of satisfying haptic feedback found in high-end stereo equipment.
There are also a plethora of USB connections to satisfy the most power-hungry devices that need to be charged. The Alpine-sourced double-DIN sized head unit features Apple CarPlay and Android Auto connectivity so the City will never want for navigation or entertainment options.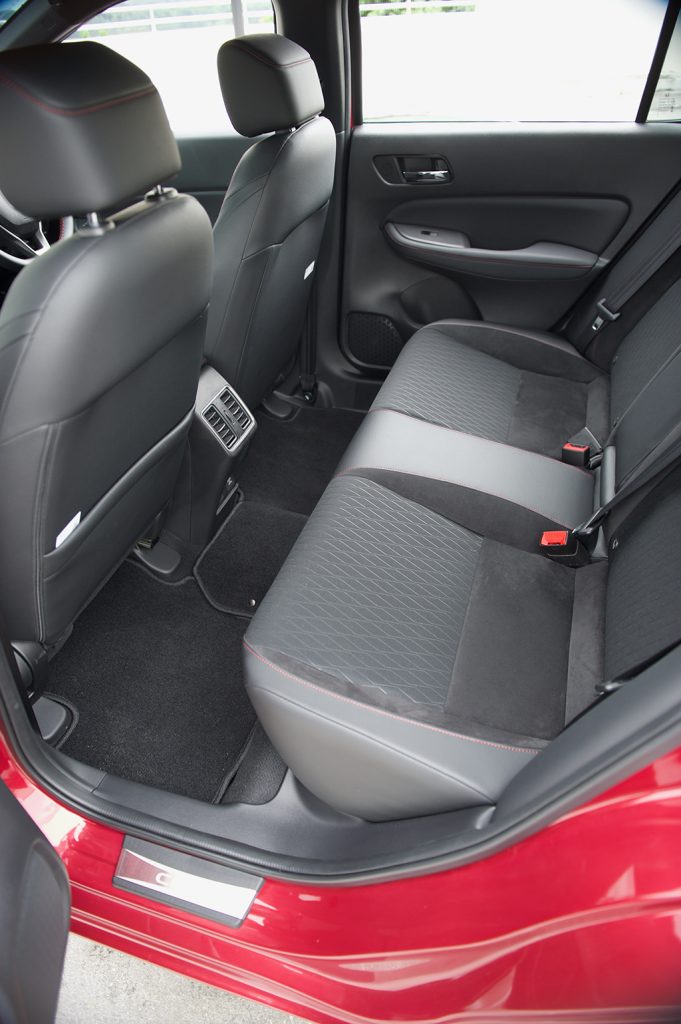 The reach bench no longer features the Honda Magic Seat, but there's still loads of legroom back there while the boot is as cavernous as it has ever been.
How's it to drive?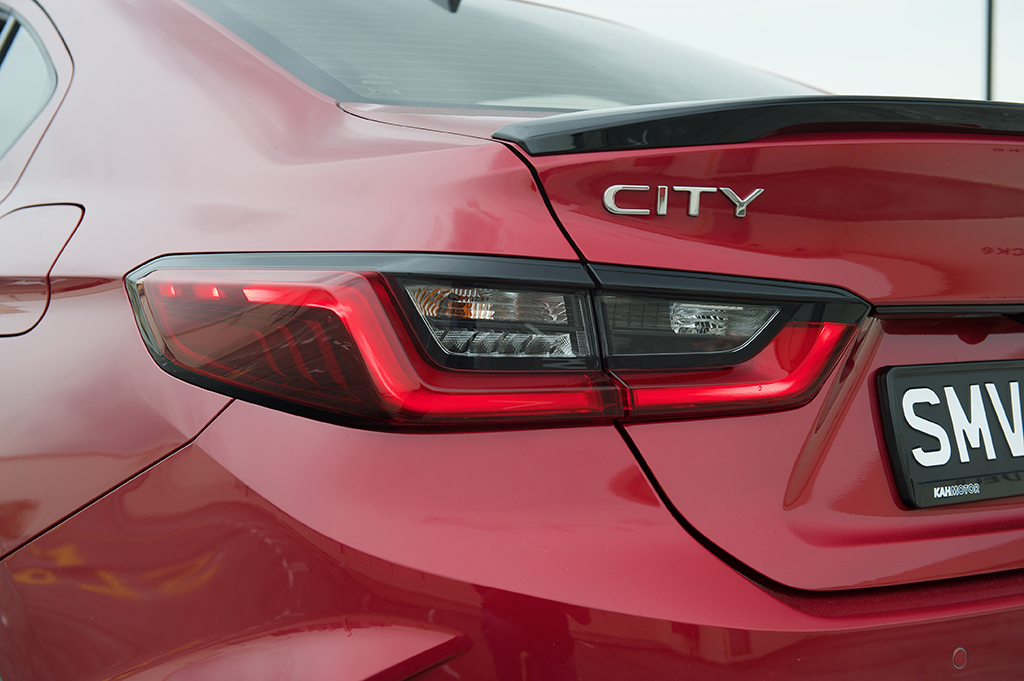 The 1.5-litre Honda Earth Dreams i-VTEC four-cylinder engine continues more or less unchanged in the new City as does the CVT gearbox. At first encounter, it doesn't pull as enthusiastically as we remembered previous generations of Hondas with this engine. At least it was smooth and quiet which was in keeping with the new car's direction towards a more grown-up driving experience.
After a few days of driving however, the engine started to feel better and better as the miles wore on. We took the car with barely 300km on the clock. By the time we returned it, with nearly another 300km added, the engine was starting to rev much more freely and didn't feel quite as lethargic the day we took it. And if you're wondering, yes, we did take it out of Eco mode. This improvement gives us reason to believe that the Honda City has one of those engines that need to be run in before feeling its best. If anything, it should improve as the mileage adds up.
---
Technical Specifications
Honda City 1.5 RS
Engine: 1,498cc, In-line 4-cyl 16-valve
Power: 121hp @ 6,600rpm
Torque: 145Nm @ 4,300rpm
Transmission: Continuously Variable Transmission, fwd
Weight: 1,126kg
0-100km/h: 10.3 seconds (claimed)
Top speed: 199km/h (claimed)
Basic price: $94,999 with COE
Contact: Kah Motor Sdn Bhd, 6840 6888
---
Prefer a hatchback instead? Read all about the new Honda Jazz here.