Love it or hate it, dashcams have become an ubiquitous and necessary component in any car as they can be an unbiased witness to end any on-road dispute. Here's what to look for.
---
All over social media, you might have noticed countless community pages with names bearing a variation of the word 'road' or 'vigilante'. They're dedicated to showcasing acts of poor driving, sometimes going to the extent of naming and shaming the offending driver.
The majority of footage on these pages have been made possible with dashcams mounted on the windscreen. You'd also probably have noticed a disparity in quality between different videos – if you're wondering why, read on!
There're a million dashcam models on the market touting different features, which can get rather overwhelming. Single-channel, dual-channel; hardwired or plugged-in – these are just some terms you'll read and hear. 
No need to worry, though! We've put together a handy little guide to choosing a suitable dashcam for your car, and how much you should be looking to spend.
Types of dashcams
There are two main dashcam types on the market – single-channel dashcams (also known as 1CH dashcams), and dual-channel (2CH) dashcams.
Single-Channel (1CH) Dashcams
As their name suggests, a single-channel dashcam is a single unit which mounts on your front windscreen, recording the events in front of you. Single-channel dashcams were the first to be introduced, with its simplicity making them typically cheaper to purchase. Decent single-channel dashcams start at about $150, going up to about $400 for one with all the bells and whistles.
Dual-Channel (2CH) Dashcams
Introduced in recent years is the dual-channel dashcam, which has been rapidly gaining popularity. A dual-channel dashcam comprises of a set of two cameras, which concurrently record the front and rear of your car. Despite comprising of two cameras, footage is conveniently stored on a centralised memory card so you can easily review them. Despite being more expensive than the single-channel version, the price of dual-channel cameras are steadily falling. A decent dual-channel dashcam will set you back about $250, with high-end models going for as much as $700.
While the choice of a single- or dual-channel dashcam is entirely your call, we'd recommend opting for a dual-channel camera for complete peace of mind.
While a single-channel camera is great for proving your innocence (or the other driver's fault), it leaves the rear unguarded. Rear impact, hit-and-run accidents happen more often than you'd think, thus a camera watching the back could pay for itself after just a single incident.
How do I power my dashcam?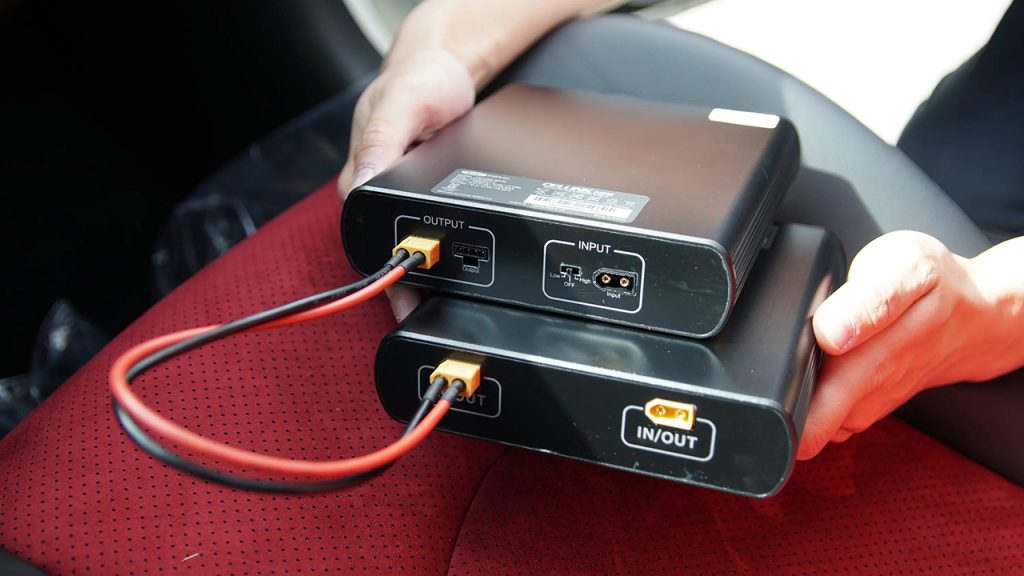 These are three ways to get your dashcam powered up, in ascending difficulty (and cost, of course). The first is the simplest, by simply plugging your dashcam into your car's 12v socket. The next two methods involve taking your dashboard apart to run wires – a hardwiring kit, or a standalone battery pack.
12v Cigarette Lighter Socket
Powering your dashcam with your cigarette lighter socket is the easiest to set up, and is the best for those of you who are averse to DIY jobs. There's also a cost-saving bonus, as the cigarette socket power kit is typically included as part of the standard package. However, while it's the easiest way to get power, you'll have to tolerate the cable hanging around your interior.
Hardwire Kit
The slightly more expensive, but neater option is to purchase a hardwiring kit. This is simple device allows you to connect your dashcam to a constant power supply. What's clever is that there's a little box that cuts power automatically when your car's battery gets too low – to avoid you having to beg your neighbour for a jump start in the morning. Cost? You'll be looking to spend about $50 to $70 for a quality dashcam hardwiring kit.
Standalone Battery Pack
Typically the most expensive option – a dedicated, standalone battery pack to power your dashcam. It works by acting as an intermediary between your car's electrical system and the dashcam. Your car's electrical system charges the battery pack, and in turn, the battery pack powers your dashcam. This setup also allows the dashcam to record events when the car is parked.
The high-density battery gives you more than a day's worth of power with just 30-40 minutes of charging, which is far longer than your camera will run with a simple hardwiring kit. Cost? These babies can set you back as much as a good-quality dashcam, with prices around the $300 to $400 region.
What video quality will my dashcam record in?
Most quality dashcams record minimally in Full HD, at a 1920 x 1080 video resolution. We recommend getting a dashcam that records at least in Full HD, as that'll allow you to view smaller details such as number plates with sufficient clarity.
Another important factor when choosing a dashcam is its 'night vision', or low-light sensitivity. This is essential for recording clear and usable video at night – you won't want dashcam footage that's just a blurry mess once the sun sets!
Once you've decided which dashcam to buy, the final task is selecting a suitably-sized SD card that suits your needs. As a rule of thumb, one minute of Full HD video will use up 100MB of storage space. This means that a 32GB SD card will store approximately 5 hours of footage, while a 64GB SD card will store approximately 10 hours of footage.
---
Want to get a dashcam fitted, but don't have the time? AutoApp can help! Simply select the 'Accessories & Modifications' booking option on our app, and we'll arrange to have a dashcam fitted while you go about your day.
To learn more about AutoApp, or to download the app on your Apple or Android device, head on over here.