Subtle exterior design changes and modernised interior equipment make the MINI Countryman better than ever.
---
A large mini. As much as an oxymoron this is, the largest MINI on sale is seeing a steady increase in demand globally. For every 10 cars out the door of a MINI showroom these days, 3 are MINI Countryman crossovers. This is congruent with patterns across the new car buying landscape, though.
What's different is that MINI buyers are a passionate lot. They appreciate the brand's heritage and styling, as well as the camaraderie that comes with MINI ownership. Ask any MINI owner about the unwritten rules, and they'll be sure to tell you about Rule #1 and #2. (For the uninitiated, it's 'always park next to another MINI'; and 'always wave when you see another MINI', respectively.)
Inevitably, owners of the traditional 3-door MINIs will move on to other stages of life. This might necessitate un-fun stuff, like two extra doors and a full-sized cargo area. Sacrilegious it might be to the MINI purists, but there's no denying that the Countryman filled a segment at its debut 10 years ago.
The Countryman is now in its second iteration, and is on the BMW UKL platform shared with the X1. Though, it's also been facelifted with some choice design changes and nifty new tech inside.
Nip and Tuck
The front end of the Countryman has been tidied up a bit with a new and less fussy front fascia. For starters, there's a different, one-piece grille with less chrome on it. The lower section of the bumper now also has a blacked out centre – which we think looks like a goatee. That said, you won't find any chrome bits on this car, thanks to the as-standard Piano Black exterior trim package that replaces all chrome with gloss black.
People following behind you in a traffic jam now constantly get reminded that there's a British car ahead of them. The two large taillights now feature a Union Jack motif, which light up quite prominently in your face. Newly introduced are also the 19-inch wheels in a 'Turnstile Spoke' design, fitted as standard on the Countryman Cooper S. We feel that it could do with wheels an inch smaller, though, as imperfections in the road could be felt through the 225/40R19 tyres.
The paint, too, is a new shade that's just been introduced. Sage Green pictured here is one of two new paint colours for the facelifted Countryman, together with White Silver.
Interior Innovation
While the exterior changes do tidy up the Countryman's styling, inside the cabin is where you'll immediately notice difference. The traditional round instrument cluster is now gone, and in its place is a pill-shaped 5-inch digital cluster. While the new digital unit makes at-a-glance reading easier, we loved how the traditional unit just seemed to add that extra bit of quirk to an otherwise modern interior.
There's also a new 8.8-inch MINI Navigation System in the middle of the dash. Gone are the physical buttons, now replaced by a modern-looking touch sensitive panel in gloss black. iPhone users will be glad to know that the new unit supports wireless Apple CarPlay. Android users such as myself, on the other hand, will have to make do with an old-school Bluetooth audio connection.
Under the Skin
Drivetrain-wise, MINI has left it largely similar, with the same BMW-sourced 'B48' 2.0-litre powerplant from the pre-facelift model continuing service. However, it's now in a slightly milder state of tune in order to meet the demanding Euro 6D emissions standards.
With the new tune, power is down 13 bhp to 176 bhp, but torque remains the same at 280 Nm. While a 13 bhp drop might sound like a lot, but the Countryman Cooper S still feels as lively and eager to go as ever. Measured with my trusty butt dyno, the pace of acceleration belied the modest power figure.
A notable change in the facelift unit's drivetrain is the introduction of a new transmission. The previous 8-speed Aisin torque converter auto has been ditched for a 7-speed dual clutch affair that shifts faster and harder. For models with the GPS navigation option checked, the transmission can be linked to navigation data to ensure that you're always in the perfect gear for each corner. Faaaan-cy.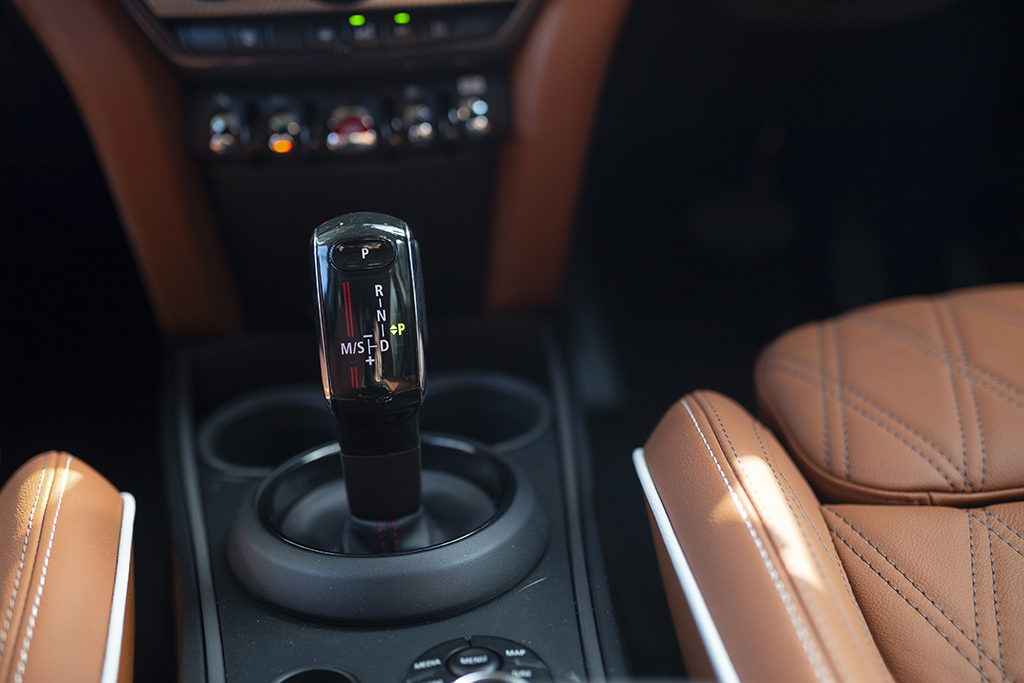 Is it worth a punt?
At S$185,888 with COE (as of February 2021), the Countryman Cooper S isn't the cheapest crossover on the market. But if what you're after is a crossover that drives decently and has some character, you could do worse than getting one of these.
---
This article was first published on Burnpavement.com.