We walk you through the last stage of an AutoApp job cycle so you'll know what to expect when your car is returned to you.
Getting your car back in ONE step
Step 1: The job's completed!
When the service location finishes working on your car, you will be notified via the app. The Service Ambassador (SA) will then proceed back to the service location to collect your car.
Once the SA is on his way to your delivery address, you will receive another notification with an updated delivery date and time. If you would like to have your car delivered to a different location, simply let your SA know.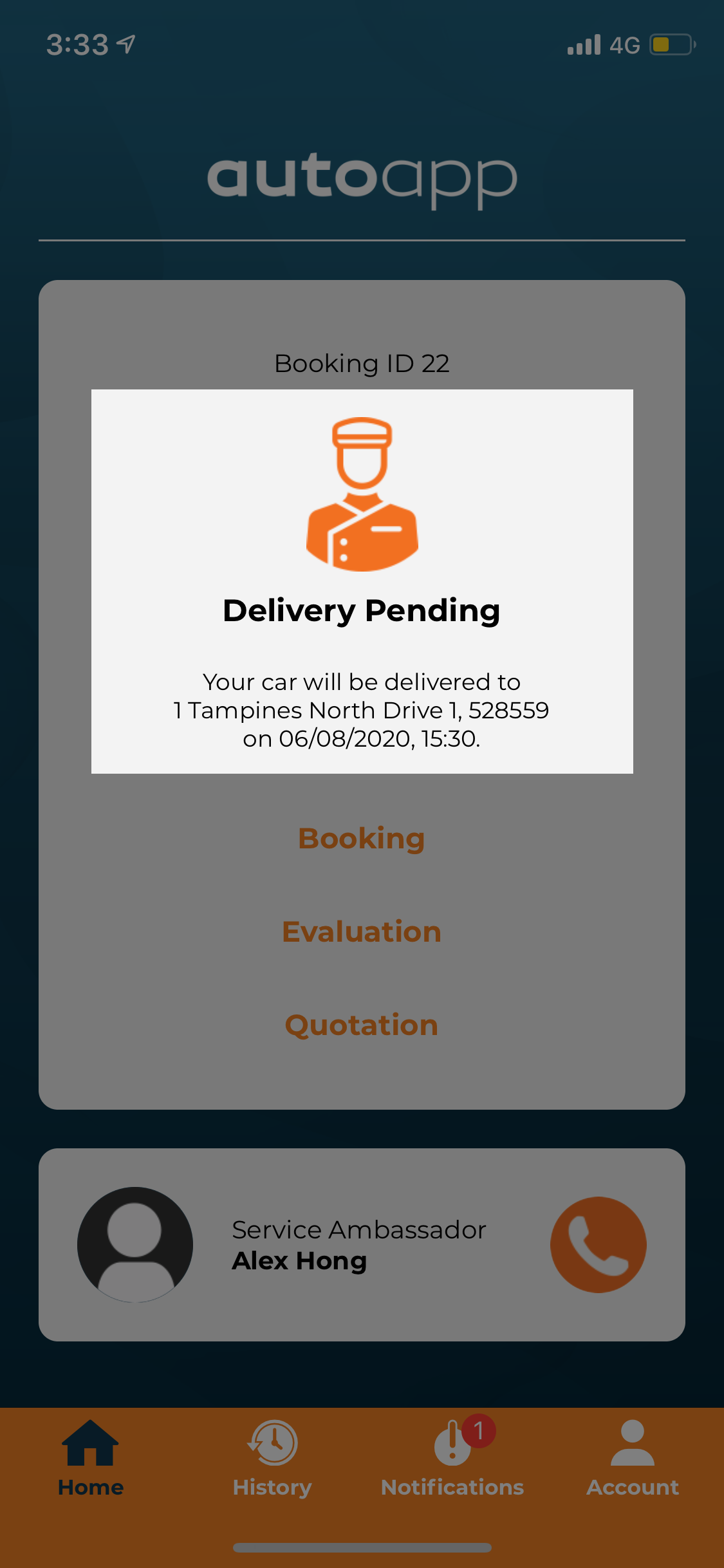 Once the SA has returned your car, the order will be marked as completed, and you will be prompted to rate our service.
As customer service is paramount at AutoApp, your candid feedback is appreciated as we continuously improve our app and service.
And that's a wrap! Thank you for trusting AutoApp with your car.
A web link to your invoice will be sent to your email address.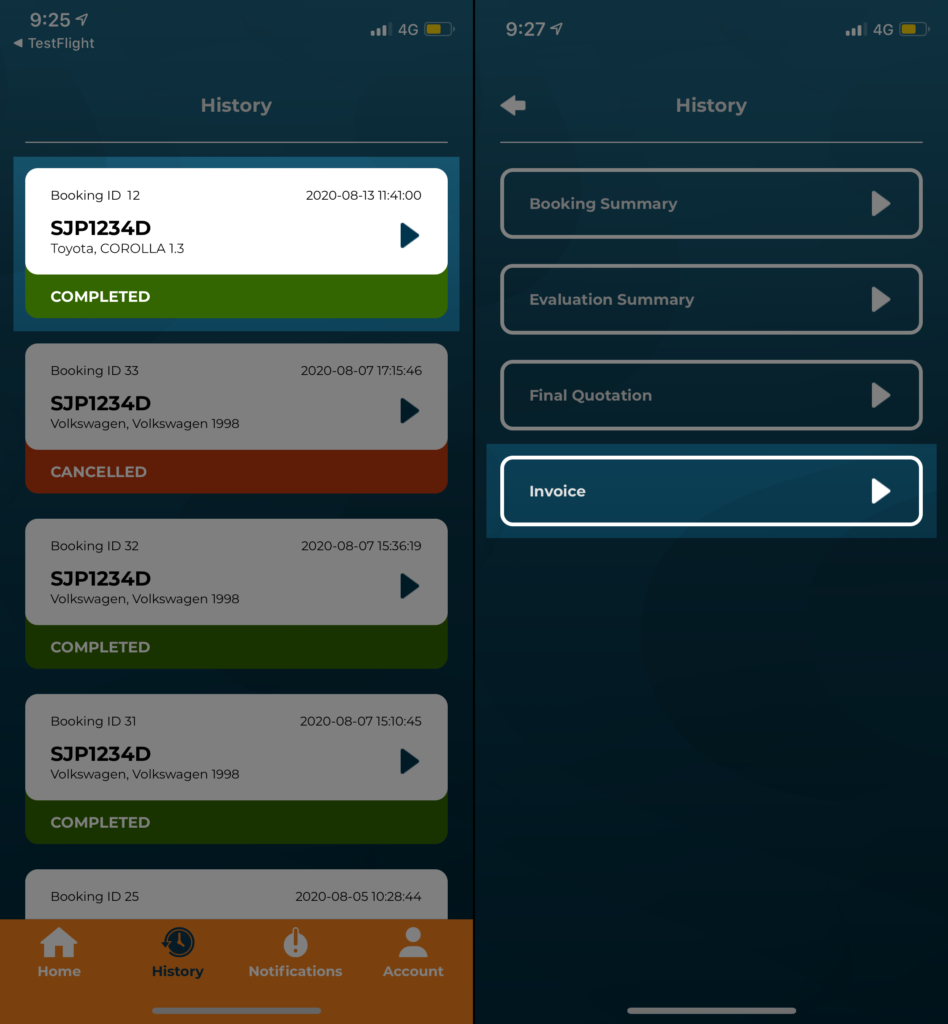 Alternatively, you can view the invoice (and earlier stages of your booking) by selecting 'History' and 'Invoice'.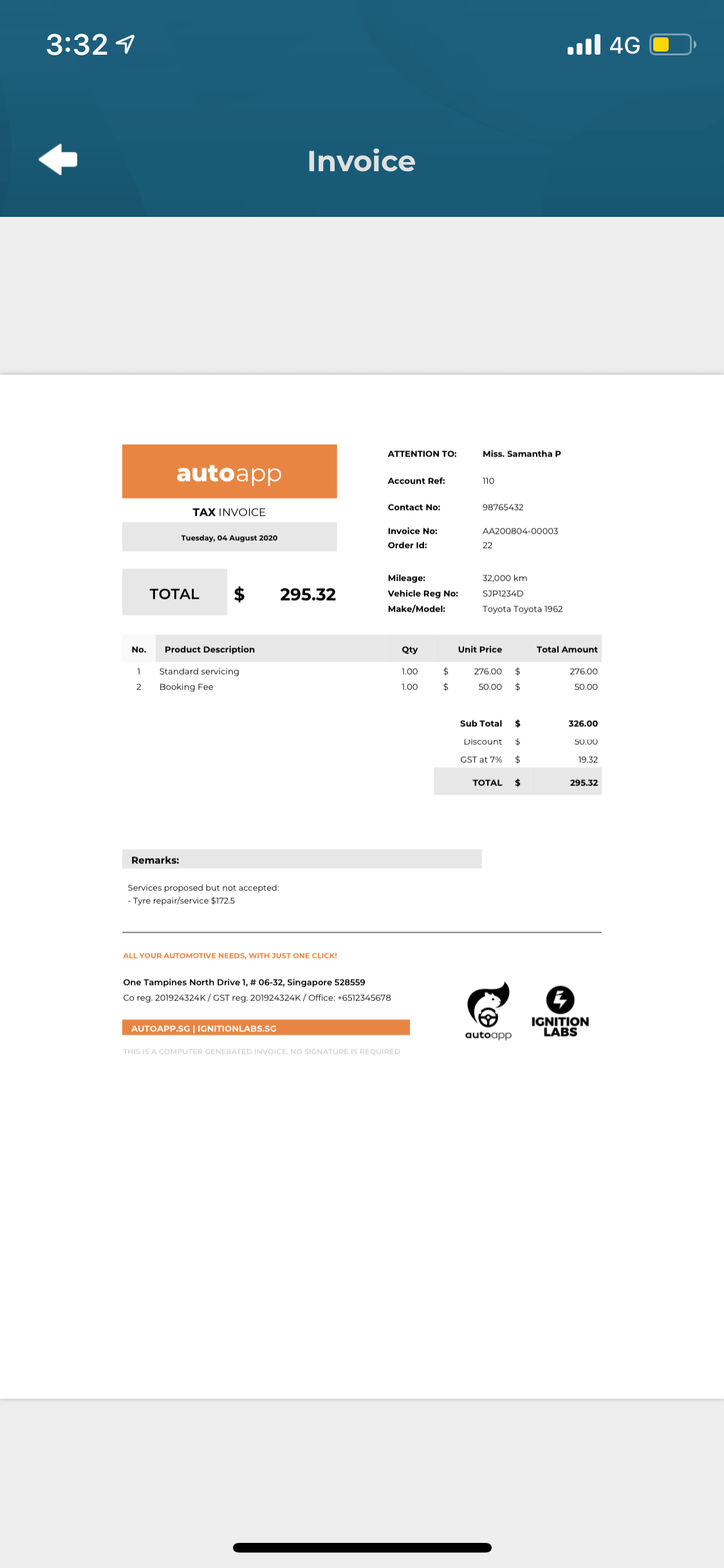 The invoice will provide a breakdown of the services you have paid for, along with the services you have rejected.
If you notice any discrepancies between your invoice and booking, please call 91-028-028.
Need help on something else? Explore other AutoApp User Guide topics here!
---
<< Pick-up, quotations and servicing
---
ALL TOPICS
Creating an account
How to book service(s) on the app
Pick-up, quotations and servicing
Job completion and returning your car