After a long two-year hiatus parked on the sidelines, the Formula One (F1) Singapore Grand Prix is finally back in action!
---
The F1 Singapore Grand Prix is one of the biggest highlights on our country's annual events calendar, but was sadly cancelled for the past two years due to the COVID-19 restrictions which plagued the country. But now that restrictions have eased off, the night race and extended festivities happening from 30th September to 2nd October are back in full swing! 
The Singapore GP is renowned as one of the best races on the calendar for off-track entertainment, and this year more than 40 music acts will be performing over multiple venues dotted around the Marina Bay street circuit.
Whether you're visiting the venue to catch the fast cars and races, or to indulge in the headline concert acts, here's a helpful guide to help you get the most out of this weekend.
1. Plan your itinerary in advance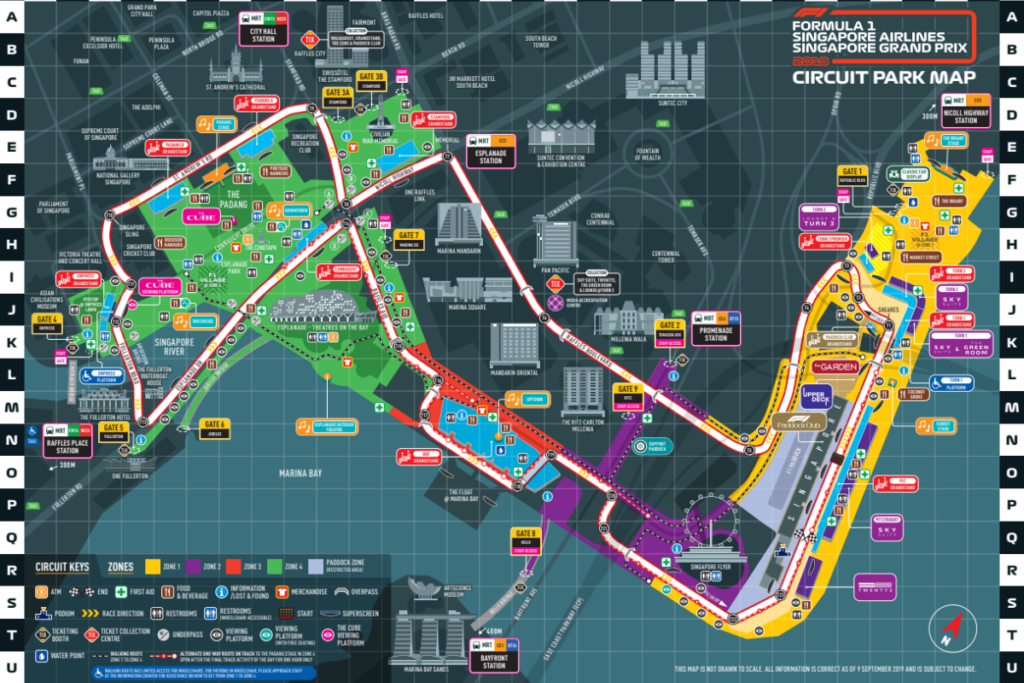 Before you head down to the venue, be sure to check out the Singapore GP. Take note of where and when your activities are happening, and strategise an itinerary in advance. It is also helpful to keep track of the nearest entry and exit points, and key facilities such as first-aid stations.
Additionally, some music acts have 2 show slots over the course of the F1 weekend, so if you miss one, the other slot can act as a contingency.
As the circuit spans more than 5km in track length, do factor in sufficient walking time if you intend to catch different events happening at different venues. For example, getting from Zone 1 near the Pit Building to the Padang Stage at Zone 4 can take around half an hour, even if you're lucky with the human traffic.
2. Pack these essentials, and pack light
Even though the country is opening up, COVID-19 is still a lingering threat in our environment. As such, wet wipes and hand sanitisers are essential to keep you clean and sanitised as you go about your day.
As you may be heading to the venue for the entire day, power banks would definitely be needed in order to keep your electronic devices juiced up throughout. The harsh sun will be beating down on you as well, so pack sufficient sunscreen or don a cap or hat to keep you protected from its harsh rays.
A rain poncho is also highly recommended, as most of the venues are outdoor settings. In the event it rains, a poncho can make sure you won't leave the circuit soaked and uncomfortable. The waterproof plastic sheet can also double as a sitting mat if you intend to camp anywhere, or if seating isn't available.
Be sure to have sufficient funds for food and drinks too, as no outside food and drink products are permitted into the venue except for one clear bottle of water amounting to 600ml or less.
Most importantly, do make sure to pack light. As part of security, there will be mandatory bag checks upon entering the F1 circuit. To avoid holding up yourself, and by extension other guests, pack only the essential items to ensure a smooth and fuss-free experience.
3. Dress comfortably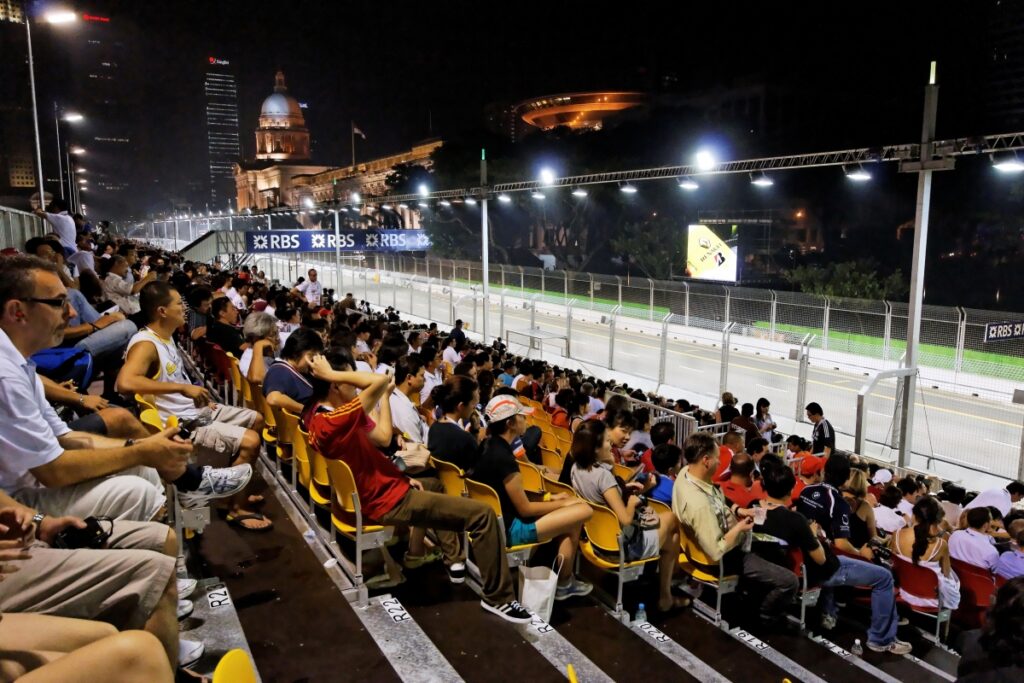 Most venues and acts happening over the F1 weekend will be happening outdoors. So, be sure to turn up in comfortable clothing and a good pair of walking shoes.
Shoes that you don't mind getting dirty are a bonus as well, in case the grounds turn muddy due to challenging weather.
4. Keep your F1 e-ticket handy for easy access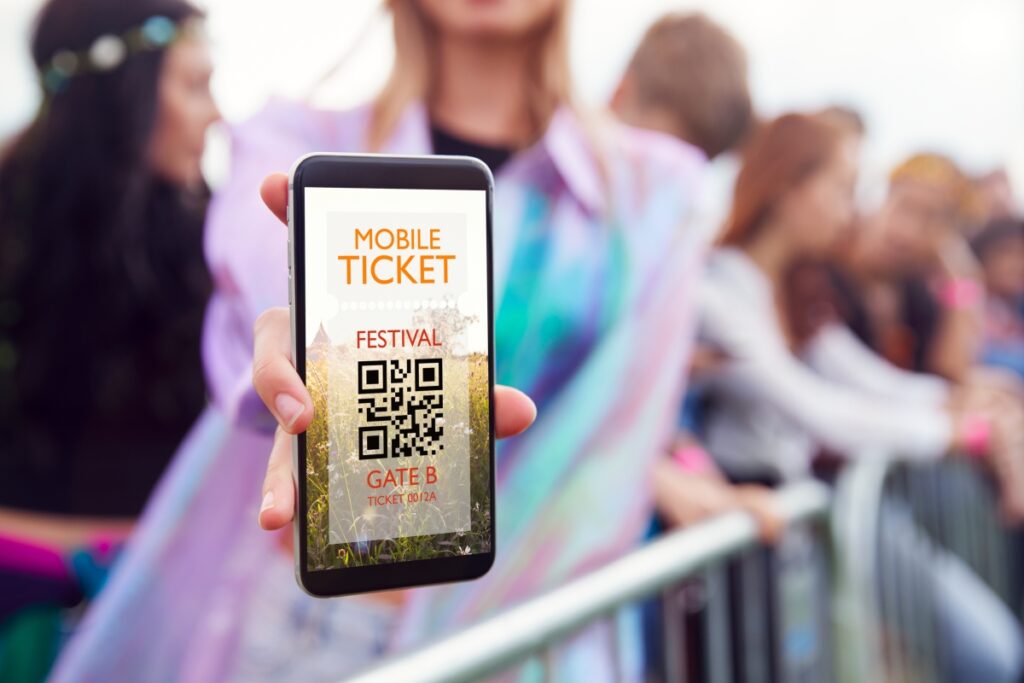 To ensure a smooth entry into the venue, make sure you download your F1 e-ticket from your e-mail and have it handy to be readily scanned as you enter.
Do make sure you have the correct ticket too, to avoid any awkward situations where you prepare a Sunday ticket for entry on Friday!
5. Anticipate loud noises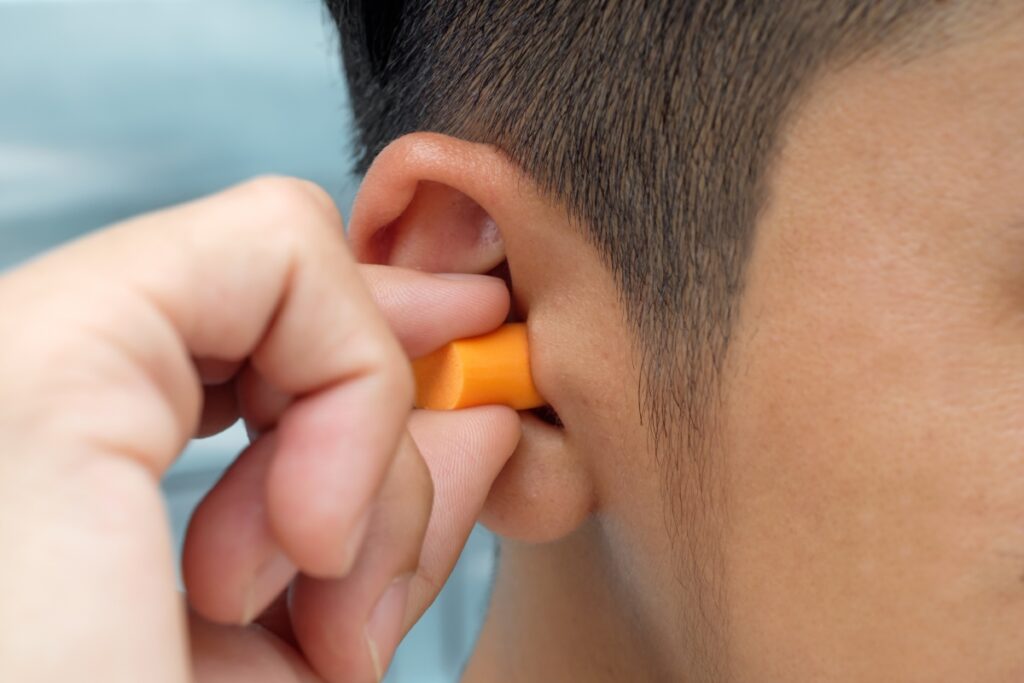 As the F1 weekend presents multiple classes of races and close-packed action, brace yourself for loud race car engines. Unlike regular cars, these specialised cars are purpose-built and are very loud, so it is probably a good idea to invest in a pair of earplugs while you're there.
Thankfully, official survival kits are available for purchase on-site, priced at $2 which includes earplugs and a poncho. Handy!
6. Opt for public transport to commute to the venue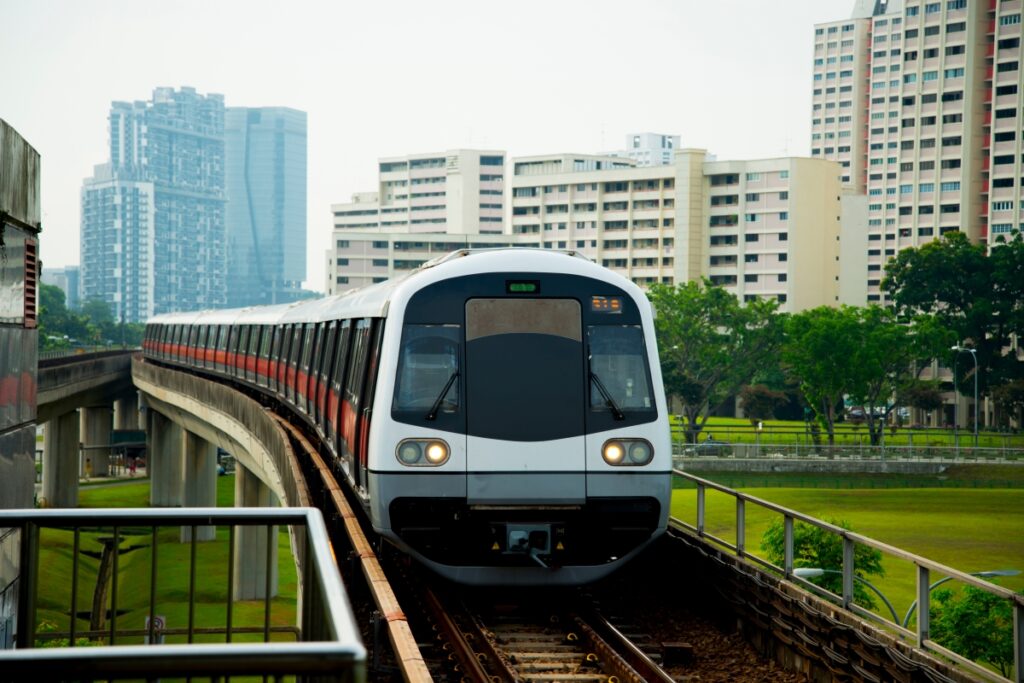 With multiple road closures and limited parking, driving to the circuit may be a challenging ordeal. Instead of worrying about where to park your vehicle at exorbitant costs, opt to take public transport instead. Most gates into the circuit are situated within walking distance of an MRT station too.
The frequency and duration of train services will be increased too over the weekend, so enjoy the festivities knowing that you can still catch a ride home.
7. Be vaccinated
Of course, in accordance with our current safe management measures (SMM), everyone attending the Singapore Grand Prix must be fully vaccinated, so have the TraceTogether app on hand to show your vaccination status. Masks are not mandatory at the venue.
We hope you find these tips useful, and stay safe at the circuit!
---
Enjoyed that article? Get more of the latest in car news here!