The Bentley Bentayga SUV gets longer proportions and updated features, whilst maintaining its quintessential British charm.
---
Picture this. You are a Bentley Bentayga owner, and you think, "Hmm, it sure would be nice to have a little more room in the back". Well, we now have the solution for you. You can now buy the Bentley Bentayga with an extended wheelbase, extending the already long 5.14-metre car by an extra 18cm.
How much for the extra 18cm? This new Bentley Bentayga EWB will start at S$1,329,000, without COE and options.
The Bentayga is Bentley's contender in the ultra-luxury SUV market. It was first launched in 2016 and was an avenue for the uber-rich to parade around with added height. Since then, the space has become more saturated with more models sprouting up. Think Rolls-Royce Cullinan, Lamborghini Urus, Aston Martin DBX, and the upcoming Ferrari Purosangue.
So where does this extra length end up? Well, it's given to the rear passengers, with the extension made after the B-pillars. This gives the Bentley Bentayga EWB slightly longer rear doors over the standard variant. These doors are heavy, but thankfully you can close them automatically.
There are 5 seats in the cabin, though it's more suited as a 4 seater, with two rear seats featuring individual 16-way reclining seats, dubbed airline seats. The middle rear seat folds down to provide access to cupholders and storage. Should you want standard seats, you could order the car in its original 5-seater specification or even a full 4-seater configuration which removes the centre jump seat altogether.
What you see here is actually the Azure spec variant of the Bentley Bentayga EWB, which allows for even more configuration options. "The Azure range provides Bentley customers with a curated selection of features designed to enhance the well-being and comfort of the vehicle's occupants, making every journey a relaxing experience regardless of distance.
Azure is more than a specification; it includes tactile and visual cues designed to reduce stress and promote wellbeing, along with driver assistance technologies for smoother, safer journeys," claims Bentley.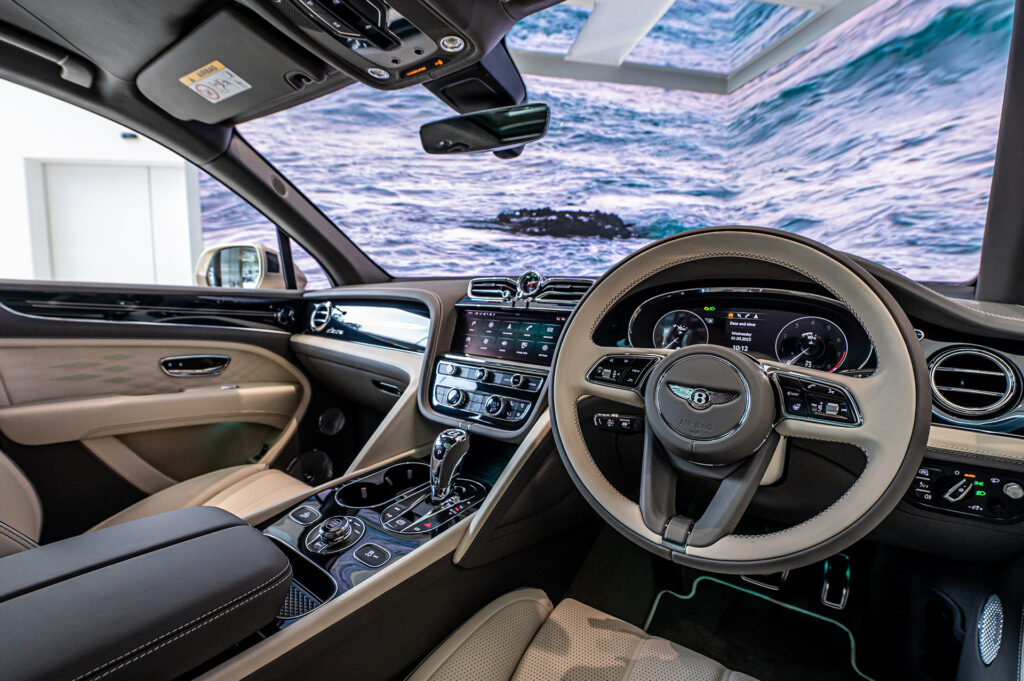 Under the hood, it's the same formula. The Bentley Bentayga EWB houses a 4.0-litre, twin-turbo V8 petrol engine, with 550 bhp and a 770Nm of torque on hand at the push of a pedal.
All-wheel drive mated to an 8-speed transmission helps it rock the centurion sprint in just 4.6 seconds, an impressive feat for such a large SUV. Despite its length, you can still navigate around tight bends fairly easily thanks to electric four-wheel steering fitted as standard.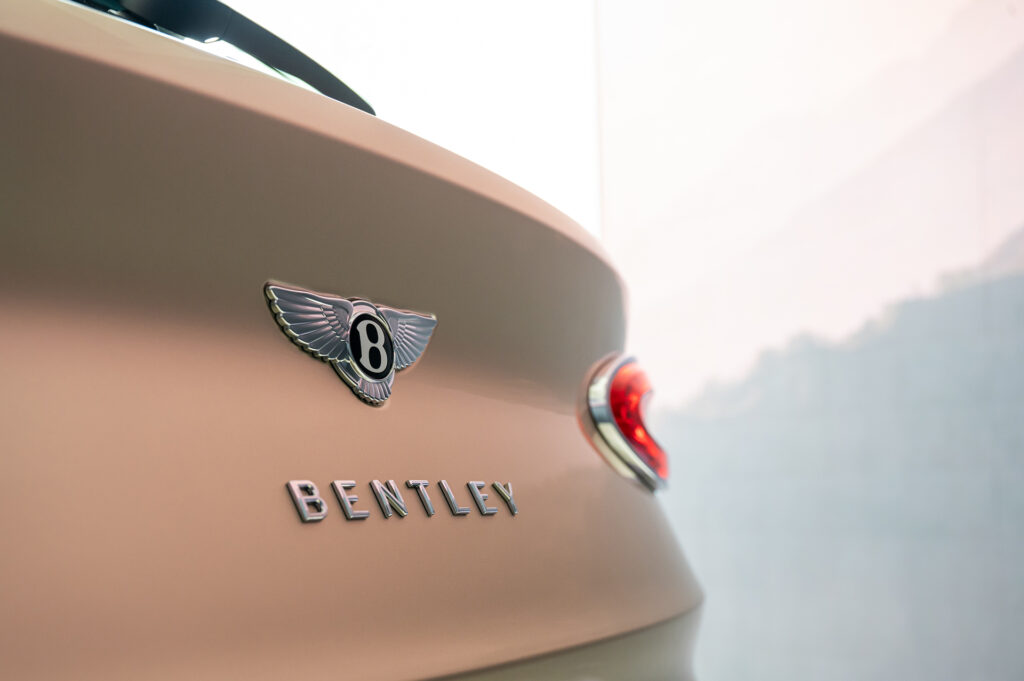 Sadly, due to Bentley's Beyond 100 electrification plan, what you're seeing here could be the last generation of ICE-powered Bentley. The Mulsanne is already axed in favour of the Bentayga.
---
Catch the latest news right here on AutoApp!