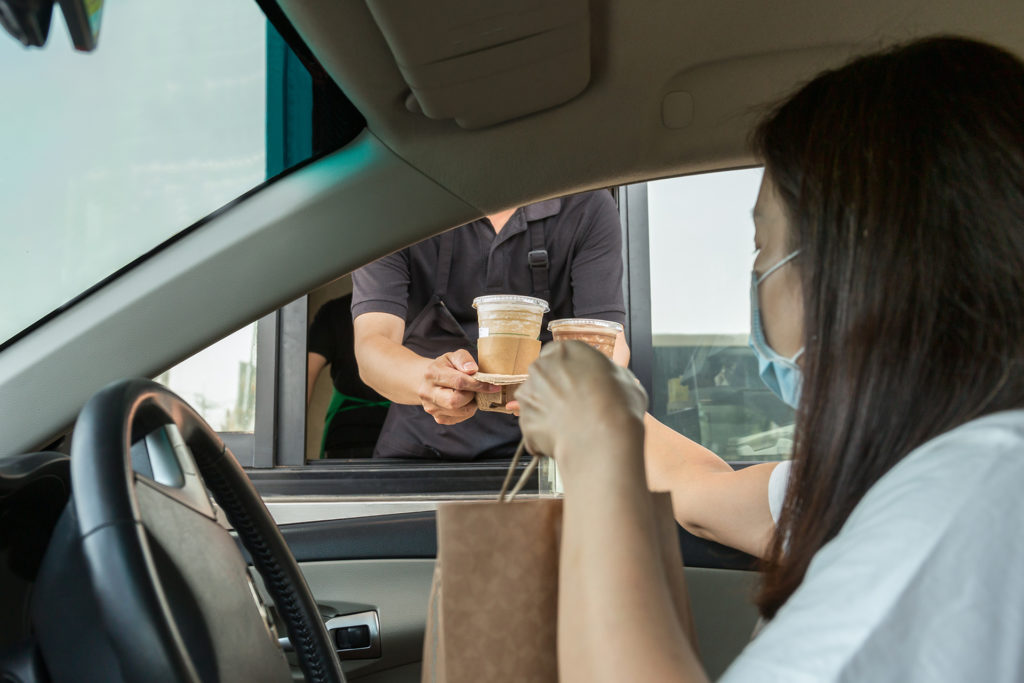 Following up from our controversial article, we tell you where the best kerbside takeaways are for essential driving.
---
What's the worst part of the Circuit Breaker? Some might argue that it's the incessant (but necessary) need to take your temperature when going grocery shopping. Others though, might take issue with having to wear a mask that impedes airflow when trying to breathe.
Here at AutoApp though, we're typical Singaporeans through and through. All of us have cravings for one food or the other – chicken rice, wanton mee, roti prata, or just good old zi char! Channelling our inner Masterchefs just doesn't quite cut it sometimes – cooking over a huge roaring fire just makes food taste a little bit better.
Getting your fix the easy way requires just an app – a couple of clicks, and the delivery heroes in green or pink will be at your door with dinner. Convenient as this is, there are, unfortunately some limitations. Perhaps there isn't a stall on the app that offers your comfort food. Or, our delivery heroes are all occupied and the next delivery slot is in (gasp!) two hours.
This leaves you with just one option – takeaway, or dabao. Besides, your car needs some exercise too. To satisfy your cravings and keep your car in tip-top condition, we've put together this map of dining establishments that now offer kerbside takeaways during the Circuit Breaker period! All you need to do is call ahead and place your order, and you'll be able to rock up and collect your food, without leaving the driver's seat.
Hainanese Chicken Rice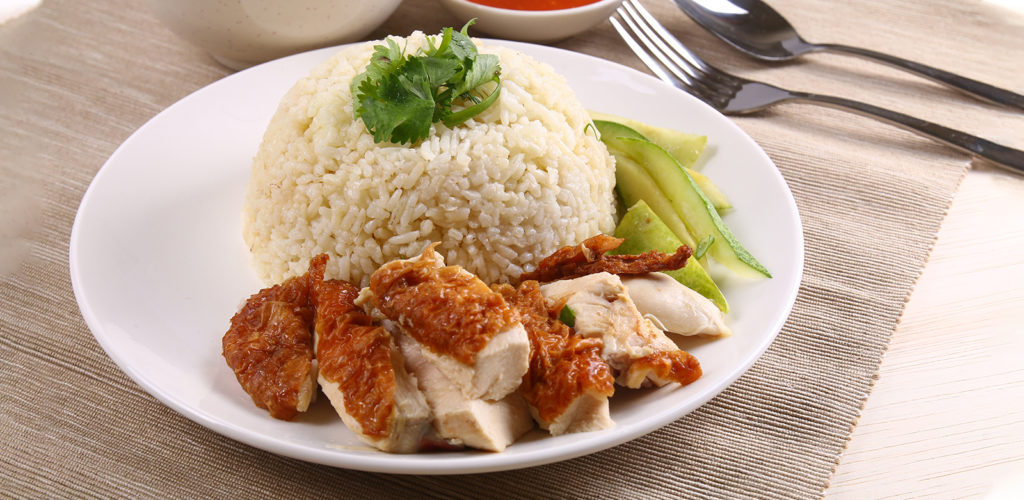 Young or old, everyone loves chicken rice. It's an ubiquitous Singaporean dish that can be found islandwide, from hawker centres to food courts and even to hotel restaurants. It's so popular, that some might say it's Singapore's national dish – and honestly, we find it hard to disagree.
You've got the option of having your chicken roasted, with a crispy brown skin, or poached and served with a sprinkling of soya sauce. For everyone, there's a different component of the chicken rice that makes or breaks the dish. Some place an emphasis on the way the chicken is roasted, some demand perfectly fluffy rice, and some need chili that packs a punch.
Whatever your preference, you're sure to find a chicken rice you like from our map. As the dish with the most entries, we've chosen two stalls that have received positive reviews. With prices beginning at just $2.50 a pack, you get to save some money too!
Seng Heng Hainanese Boneless Chicken Rice
Address: 117 Aljunied Avenue 2, Singapore 380117 (Map)
Operating Hours: 10:00AM to 4:00PM daily
Contact: 6747 7617
Five Star Kampung Chicken Rice & Kitchen
Address: 7 Cheong Chin Nam Rd, Singapore 599732 (Map)
Operating Hours: 10.30AM to 12:00AM daily
Contact: 6466 3000
Zi Char / Seafood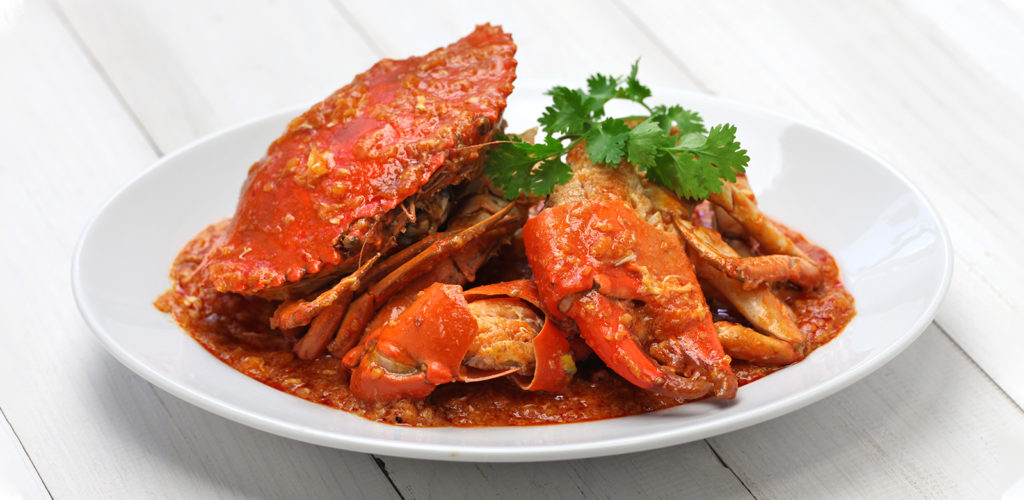 There's just something about zi char (directly translated as 'cook fry') that brings on a warm feeling. Maybe it's just your tummy letting you know it's empty – but I personally feel it's the huge variety of food and aromatic wok-hei that does it for me.
The beauty of zi char stalls is that whatever your craving, whatever the budget, there's something on the menu for you. From a simple yang chow fried rice, to crispy prawn paste chicken wings, to a decadent chilli crab with mantou, they have it. If you ask me, I'd say there are few things better than a well-executed horfun with a thick egg gravy and perfect wok-hei.
We've got a massive number of zi char stalls on our map, so there's probably one close to you! Here's two of our picks which offer great ease of collection – both are situated right next to the road in less busy areas.
Le Xiao Chu 楽小厨
Address: 470 MacPherson Road, Singapore 368188 (Map)
Operating Hours: 11:00AM to 11:00PM daily
Contact: 6920 3863 or 9042 2836
Hotpot Dynasty Tze Cha
Address: 50 Serangoon North Ave 4, Singapore 555856 (Map)
Operating Hours: 11:00AM to 10:00PM daily
Contact: 8312 3483
Wanton Noodles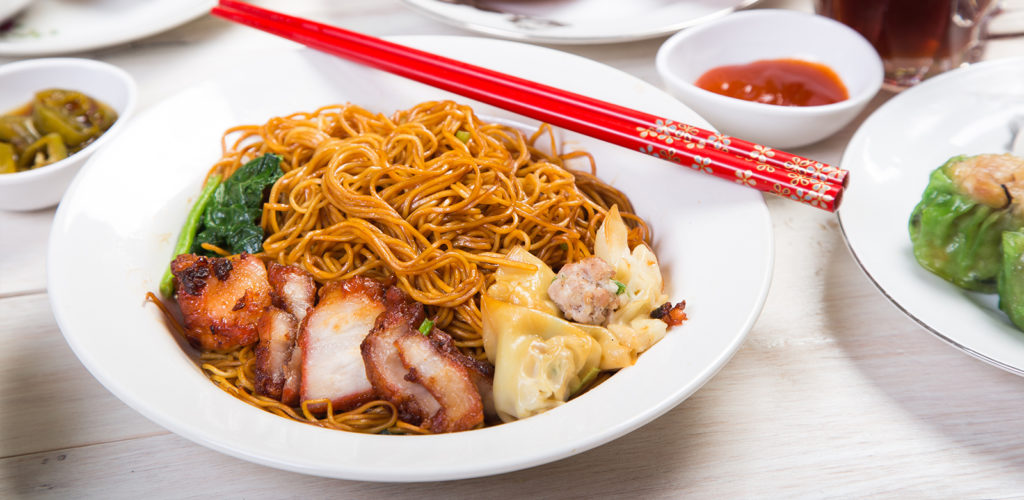 Like chicken rice, wanton noodles is yet another dish that seems to be a perennial favourite with all Singaporeans. There are so many local variations of the dish, and recently, international versions have begun to appear. As such, it's nigh on impossible to deem a specific wanton noodle stall the 'best' – lest the hardcore fans brandish their torches and pitchforks.
The variations are endless, but the most common version of wanton noodles in Singapore is the old-school local type. A bed of dry noodles tossed in a little dollop of dark sauce, accompanied by smaller wantons and topped with thin slices of char siew and leafy vegetables. It's nearly universally agreed that in a plate of wanton noodles, the noodles need to be springy and al dente, and the wantons firm and savoury.
Here, we've picked out two popular wanton noodle stalls that you should try. Both are highly raved about, but Bei-Ing Wanton Noodles is a personal favourite of the AutoApp team. Bon appetit!
Bei-Ing Wanton Noodles
Address: 50 East Coast Road, Singapore 428769 (Map)
Operating Hours: 9:00AM to 3:00PM daily
Contact: 6440 9511 / 9046 7176
Eng's Char Siew Wantan Mee
Address: 321 Clementi Avenue 3, Singapore 129905 (Map)
Operating Hours: 11:00AM to 10:00PM daily
Contact: 9838 7103
---
While you're sitting at home chomping down on your favourite hawker grub, why not watch a movie? Check out our list of favourite car-centric heist films here!
Know of a stall that offers drive-thru collection, but isn't featured in our map? Send us a message on Facebook at www.facebook.com/autoappsg, and we'll add it in so everyone can share the joy!
We are still open! Find out about the available AutoApp services at https://www.facebook.com/autoappsg/.