Crossovers and SUVs dominate the family car market these days, but BMW is keen to prove that the humble MPV is still deserving of a place on the family lot.
---
And they're doing so with this – the new and improved BMW 216i Active Tourer.
Keen viewers would have already spotted the '16' vehicle designation in the title, which in a local context means that this new 2 Series has a powertrain that is classified under the traditionally cheaper Category A COE.
Good news then, for the MPV which has seen major success in our local car climate. With its ever-popular predecessor, can the new 216i live up to its famed reputation?
Still has that quintessential driving essence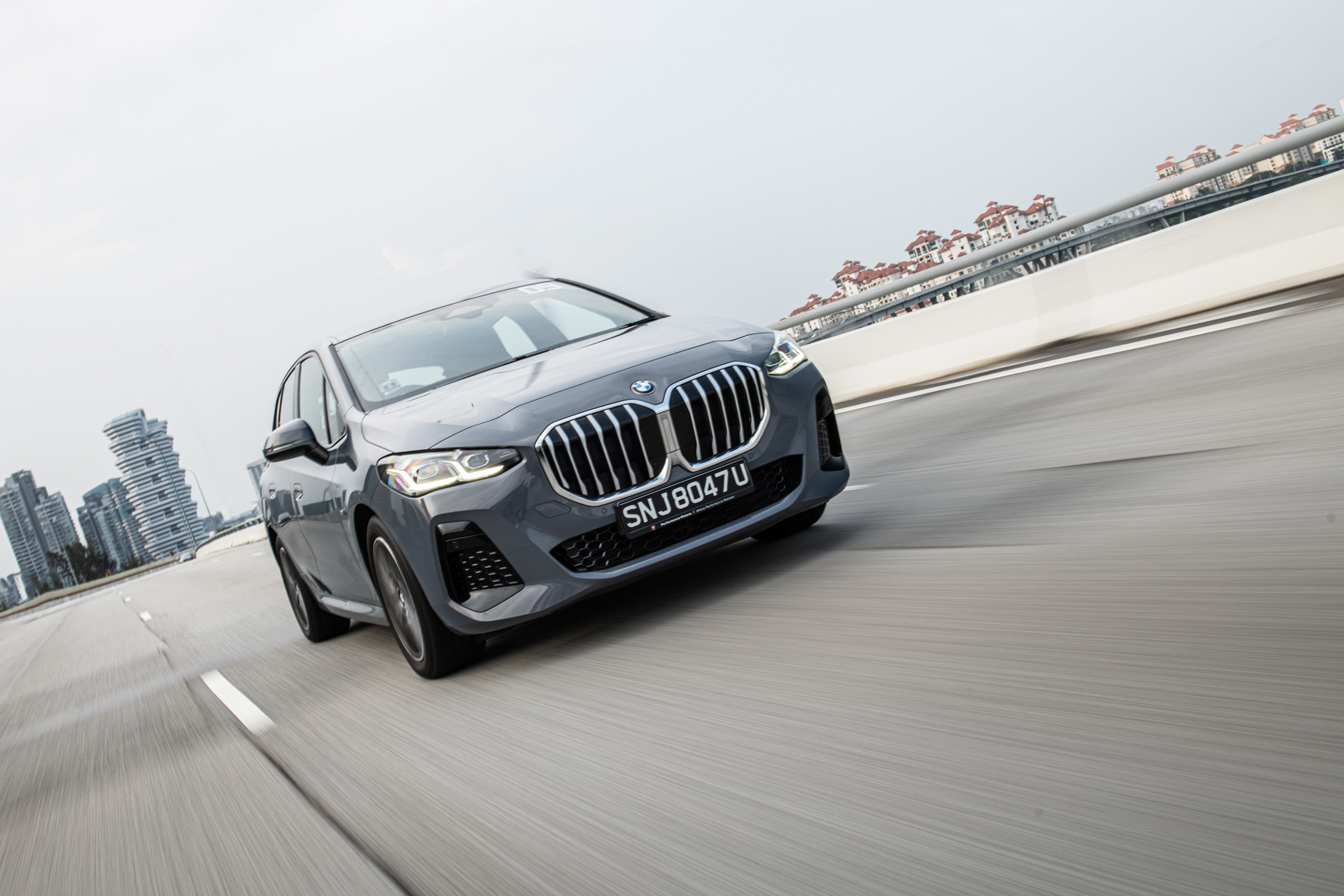 Before we immerse ourselves in the intricate details, let's crunch some numbers. While the new BMW 216i may have undergone a slight power reduction, now boasting 121hp under the hood as compared to its robust sibling, the 218i, with 134hp, don't be too quick to judge.
Indeed, the century sprint may now take a smidgen longer, clocking in at 10.3 seconds instead of the previous 9 seconds flat. And sure, the top speed might have experienced a minor dip from 214 km/h to 206 km/h. But, let's be honest, when you're cruising down the asphalt, those milliseconds and kilometres per hour aren't exactly the metrics stealing your attention.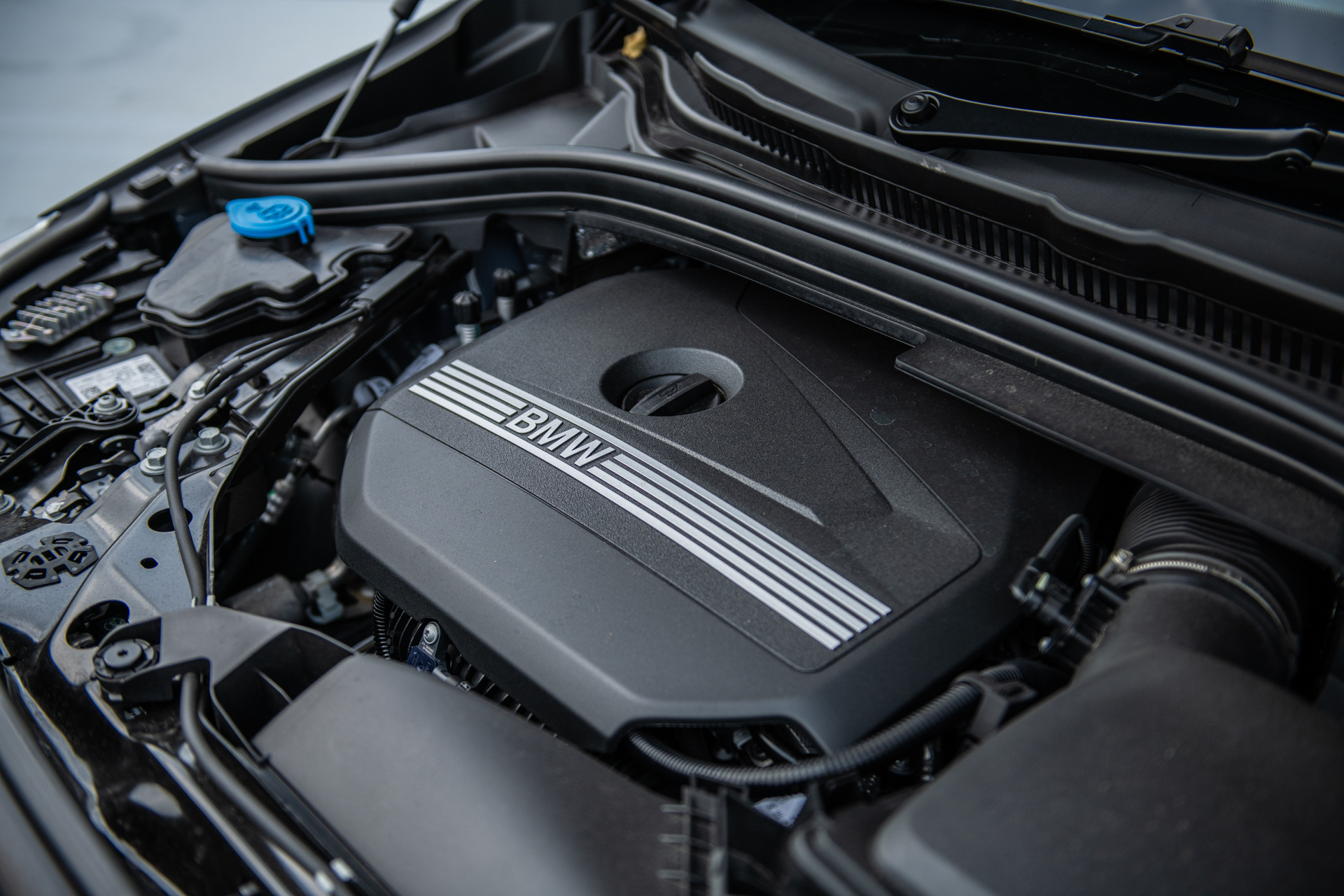 Crucially, the turbocharged inline-3 engine that breathes life remains unchanged, and the car still feels snappy off the line. Paired with the same snappy 7-speed transmission, it continues to deliver a hearty 230Nm of torque – an attribute that's far from negligible, especially when you consider the compact nature of this mini-MPV.
And here's the cherry on top – with peak torque readily available from 1,500rpm, the 216i Active Tourer's eagerness to set forth hasn't diminished in the slightest. As you navigate the urban sprawl or conquer the open road, this vehicle proves itself as a willing and capable companion. While it might take a tad longer to breach the three-digit mark on the speedometer, the experience remains engaging and spirited.
Furthermore, the BMW 216i Active Tourer preserves a driving experience that gracefully leans more towards the agility of a hatchback than the conventional attributes of a mini-MPV. It's a testament to BMW's commitment to infuse each creation with an element of driving engagement that transcends the mere act of transportation.
Although the steering might exhibit a touch lighter feel compared to BMW's average, it remains commendably responsive to the nuanced inputs of the driver.
The real revelation, however, manifests as you navigate bends with a more audacious flair. Body roll is remarkably restrained, defying expectations of a vehicle of its stature. The Adaptive M Suspension undoubtedly contributes to this dynamic prowess.
Admittedly, the trade-off is a slightly stiffer ride, particularly evident in the M Sport trim. This might elicit mixed reactions, yet it's a compromise that imbues the 216i Active Tourer with taut responsiveness, further enhancing its dynamic capabilities.
And you get all of this whilst saving fuel. BMW claims a fuel economy of 14.7km/litre, and during my media time with the 216i I managed to achieve a respectable 12.6km/litre overall. For good measure, this figure also accounted for some stop/start city driving and enthusiastic cornering action too.
On a full tank, you can easily achieve more than 800km with this city cruiser.
And all of the creature comforts
Even better is the unchanged – and thus uncompromised – standard equipment list on the car. The eagle-eyed folk who scrolled assiduously through this review may notice that this doesn't have a panoramic sunroof (nor a head-up display, and augmented reality navigation) – those trinkets were part of the Launch Edition, which was a $9,000 optional extra back then.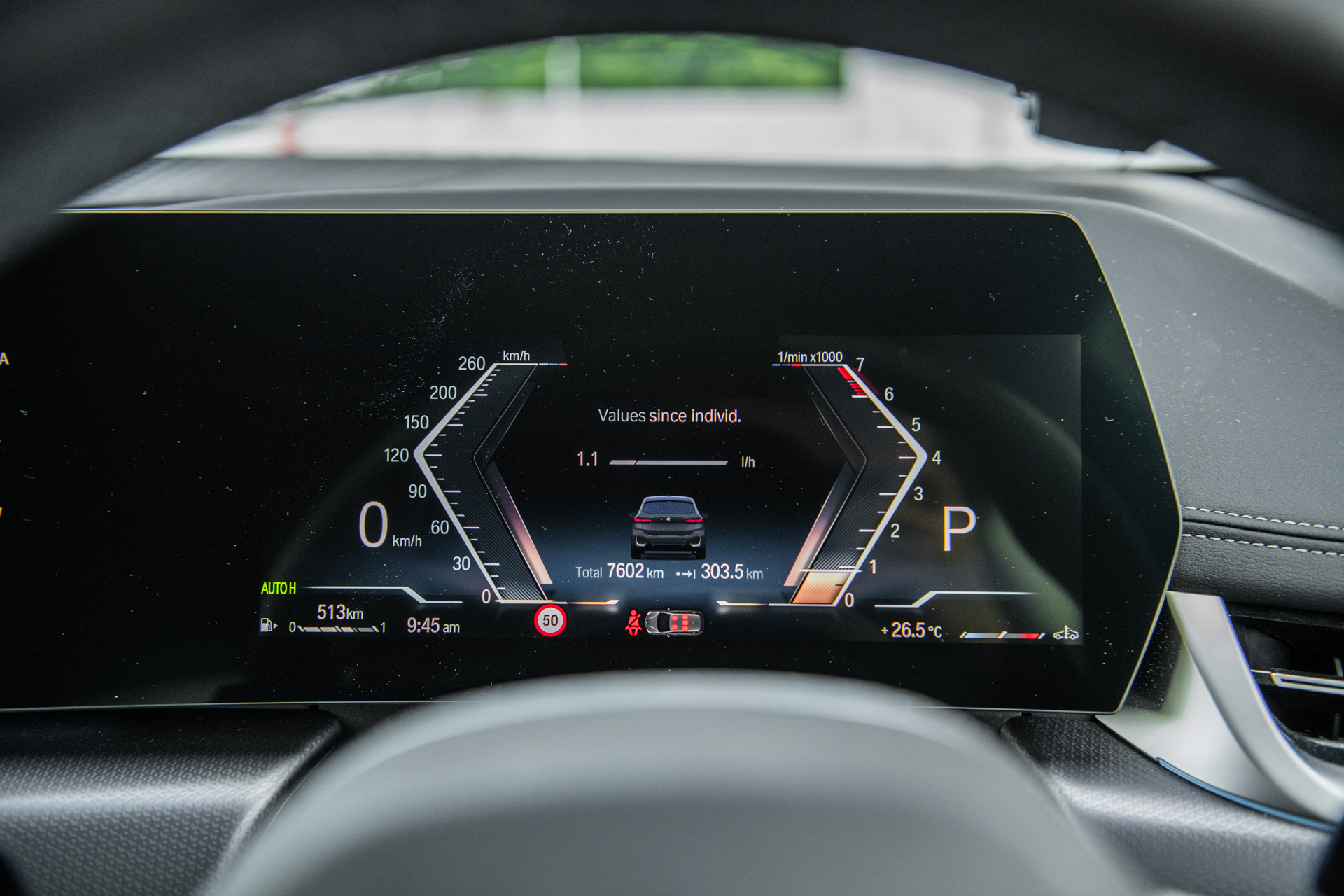 Apart from that, you really do get almost everything you want in a car. Screen sizes on the stunning Curved Display remain as they were on the 218i, and you still get premium touches that are both gratifying (who can resist ambient lighting?) and nifty.
The same thoughtful wireless charger (which also exists in the BMW X1) with phone restrain allows for easy charging, and you can chuck your smartphone there once its auto connected to the wireless Apple CarPlay or Android Auto interface.
BMW iDrive 8 remains a slight point of contention in modern BMWs, but I personally remain in the camp that enjoys having measured expanse over brevity. The system's components are fairly intuitive and well-synergised once you wrap your head around them.
Arguably the best feature of the car is the Comfort Access. Essentially, the car unlocks and locks itself without you touching it or the key as long as it's in your pocket and if you're within range. It's not unique or complex as a feature, but makes the car just that bit more pleasant to live with as a result. 
Because of its MPV-esque proportions, the BMW 216i boasts great headroom and legroom for adults, and you can fit 5 of them comfortably for long journeys.
Boot space is also pretty decent, spanning 470 litres with the seats folded up, and 1,455 litres with everything tucked away. The boot opening also has a relatively wide aperture, making it easy for cargo ingress.
Wrapped up in a sensible body style
The BMW 216i in Active Tourer guise might not be the dame of the dancefloor, but its MPV stature translates to a practical facade.
This unit is also rocking the M Sport package, which adds a body kit and 18-inch rims with Continental PremiumContact 6 tyres, making it look a bit less dowdy and a bit more aggressive. And as far as I know, the M Sport package is standard issue across all local units.
With its taller and blunter nose, narrowed head and taillights, flushed door handles and smoother lines overall, the 2 Series Active Tourer's sheet metal is ageing nicely. The M Sport front and rear aprons add some visual edge, too, without taking things over the top.
This may not hide the car's boxy appearance, and it may not be as sleek or stylish as a modern SUV, but for those who value functionality, you cannot argue with its purpose-first looks.
Exactly the kind of facade that'll impress even your strict mother-in-law during Chinese New Year.
Making this one a winner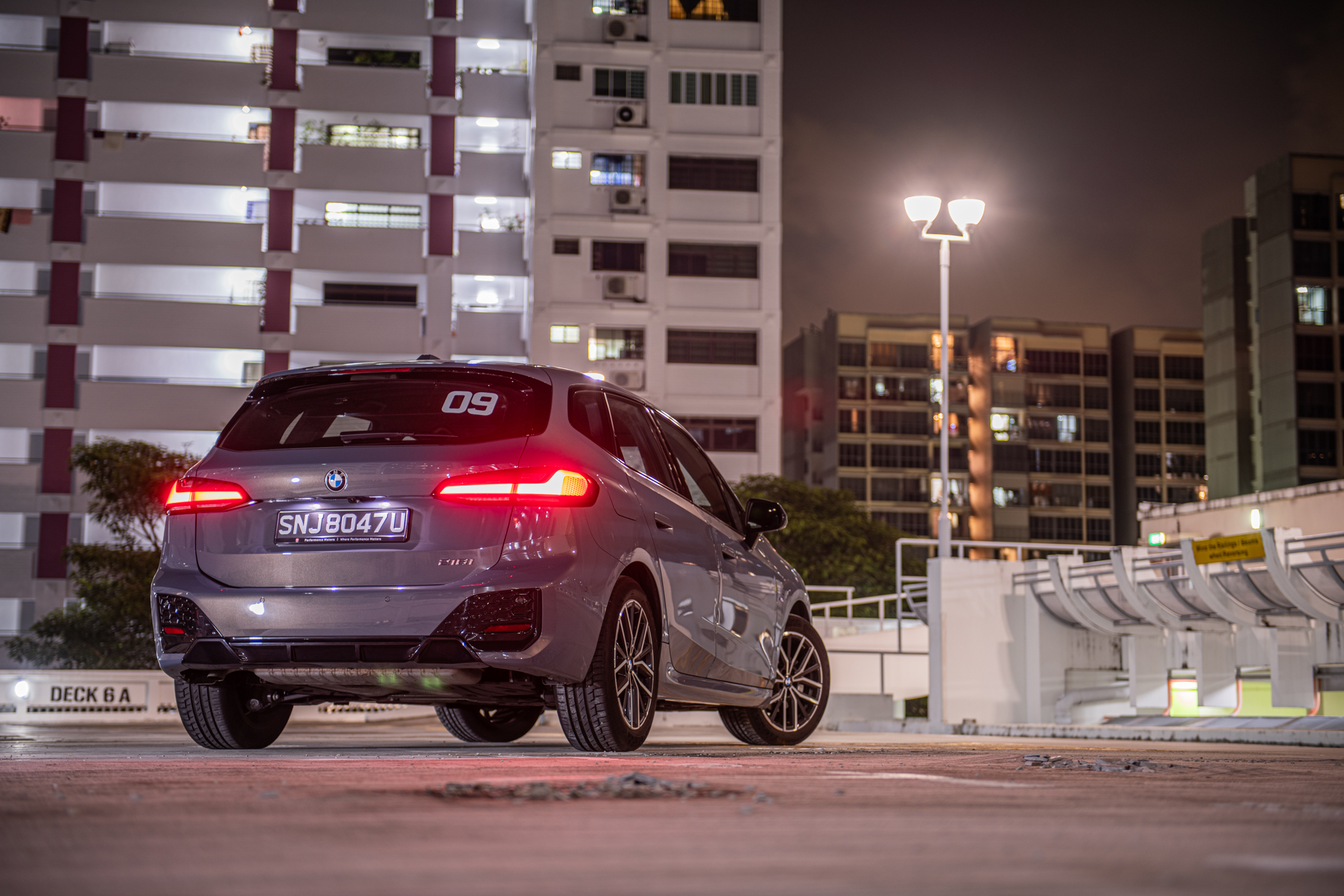 I'll just cut right to the chase – the BMW 216i Active Tourer is a great car. It asserts itself as a sensible all-rounder package that delivers on most of the aspects a typical buyer would wish for in a family MPV.
A marginal dip in power compared to its predecessor becomes inconsequential when juxtaposed with the symphony of qualities it conducts. A nuanced driving experience, an oasis of refinement, an expansive cabin that emanates an aura of opulence – these attributes stand tall, overshadowing any compromise in performance.
Plus, with its Category A COE classification, it's at least a little easier for the wallet and impending credit card bills.
For those willing to traverse the path less taken, to veer away from the crossover mania that has swept the automotive realm, the 216i Active Tourer emerges as a beacon of diversified choice. 
Technical Specifications
BMW 2 Series Active Tourer 216i M Sport
Engine: 1,499cc 3-cylinder in-line Twinpower Turbocharged
Power: 121hp 
Torque: 230Nm
Gearbox: 7-Speed Steptronic DCT
0-100km/h: 10.3 seconds (claimed)
Top Speed: 206km/h
Fuel Economy: 14.7km/L (claimed)
Price: S$228,888 with COE (accurate at the time of this article)
Contact: BMW Singapore
Photo Credits: Sean Loo (@auto.driven)
---
Read more automotive news at AutoApp, or check out our latest videos on Ignition Labs TV!