The covers have come off of BMW's facelifted mid-sized luxury offerings, the 5 and 6 Series, in an online reveal the company held yesterday. Both models were brought to market in 2017. Now three years is slightly shorter than the norm for mid-life cycle refreshes, but then both cars would have lagged behind rivals in terms of technology if not for the changes made.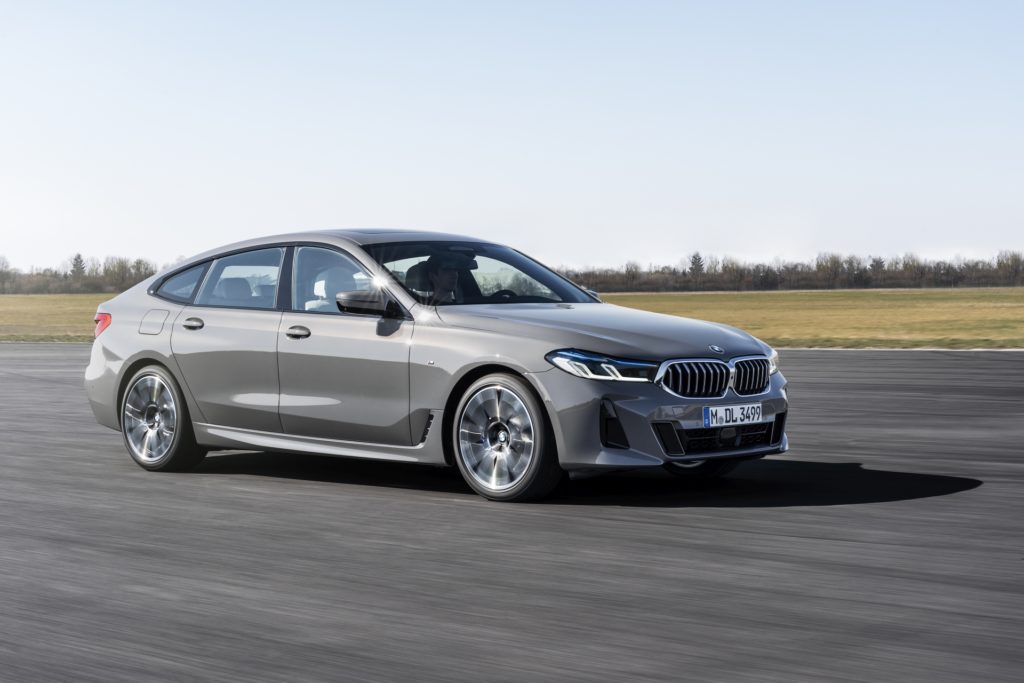 So what's new? Quite a lot actually, and they apply largely to both the 5 Series (which will be available as a saloon; wagon version TBC) and 6 Series Gran Turismo (which is a saloon-hatchback-crossover crossbreed that defies classification), as they share the same platform.
Exterior
As is usually the case with BMW facelifts, aesthetic changes are subtle, but distinctive. The company is keen to point out the larger, conjoined kidney grilles, but most of us are more likely to notice the new bumper designs first; probably because the grilles haven't swollen to as extreme an extent as on the latest 1 and 7 Series…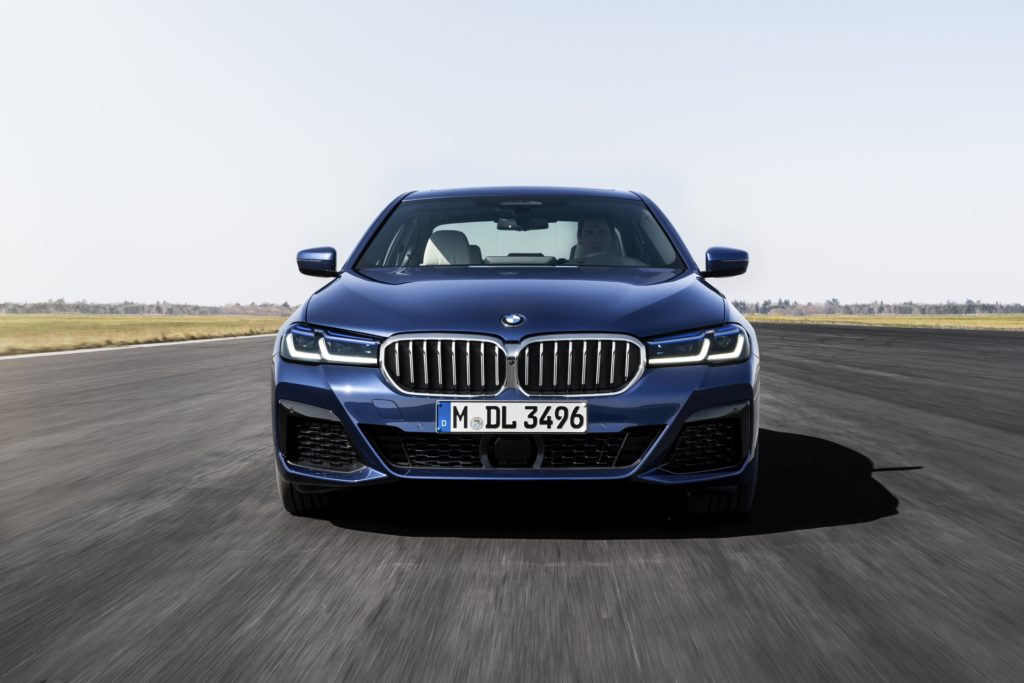 Elsewhere, there are also slimmer headlights (with L-shaped light graphics replacing the old car's ring designs), a smattering of new colour options, and new rim styles, including these BMW Air Performance Wheels (below), which purport to cut weight and air resistance.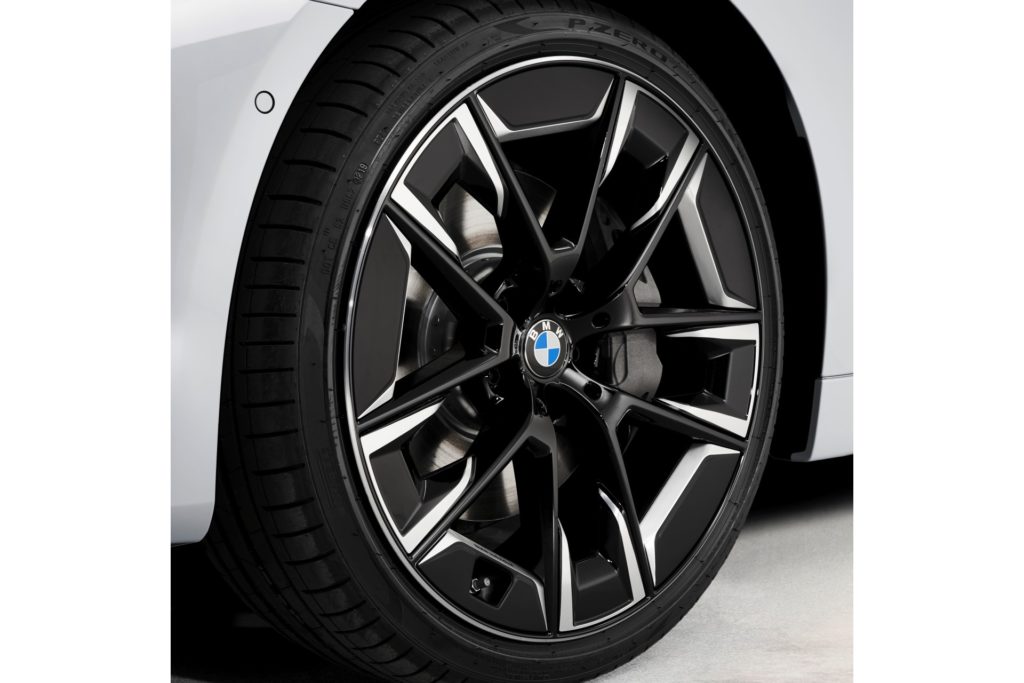 Apart from having differently-shaped air intakes, you can also tell the 5 and the 6 apart from the front by spotting the latter's kidney grilles that flare out towards the bottom (below), that ostensibly emphasise the car's width.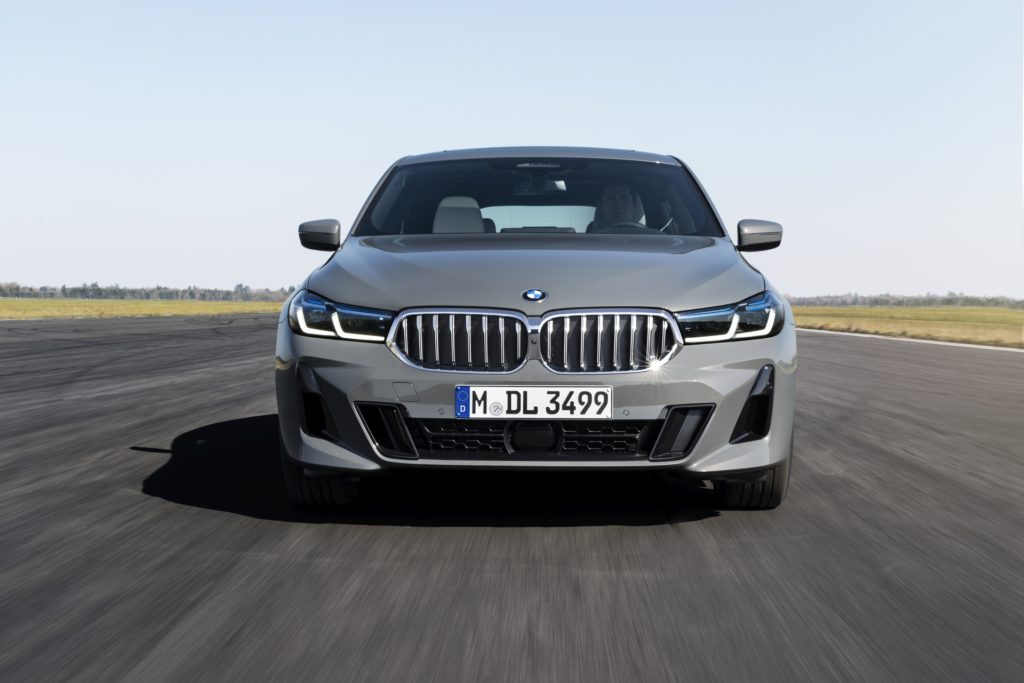 Interior and gadgets
This is probably where owners would notice the most difference between old and new. Possibly the most significant improvement as far as most drivers would be concerned is the upgraded tech. The 5 and 6 now feature BMW OS 7, the tile and widget-based infotainment system that's found in all 2019-onwards BMWs.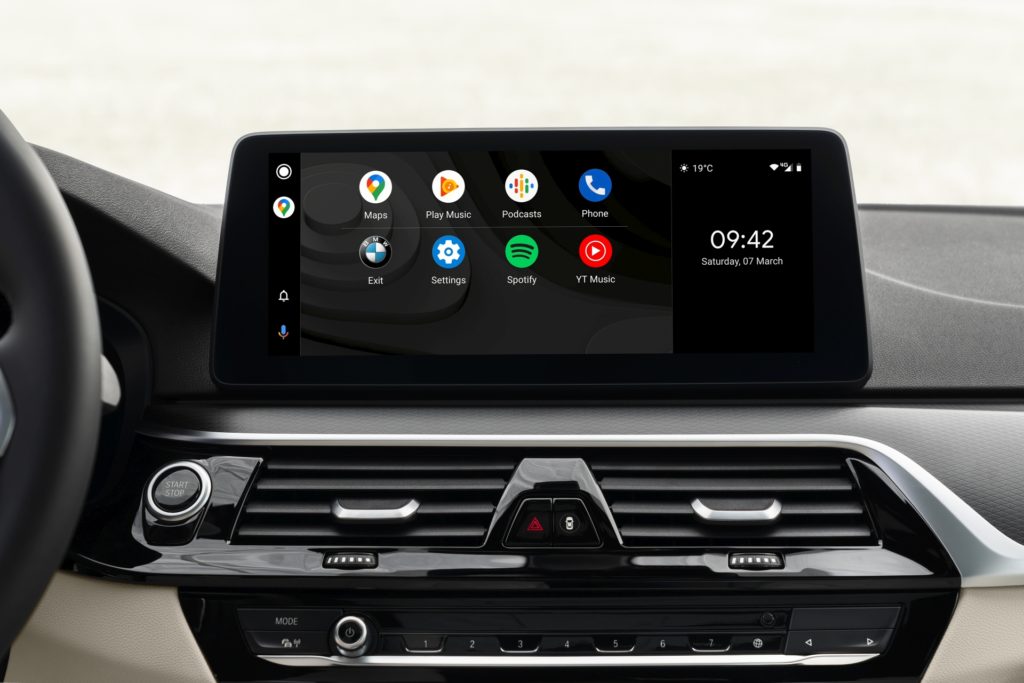 That brings with it a fully digital instrument cluster, wireless Apple and Android connectivity, an "Intelligent Personal Assistant" that allows the use of voice commands to operate various car functions, and a new, faster BMW Maps navigation system that updates traffic data in real time and allows more flexible destination inputs.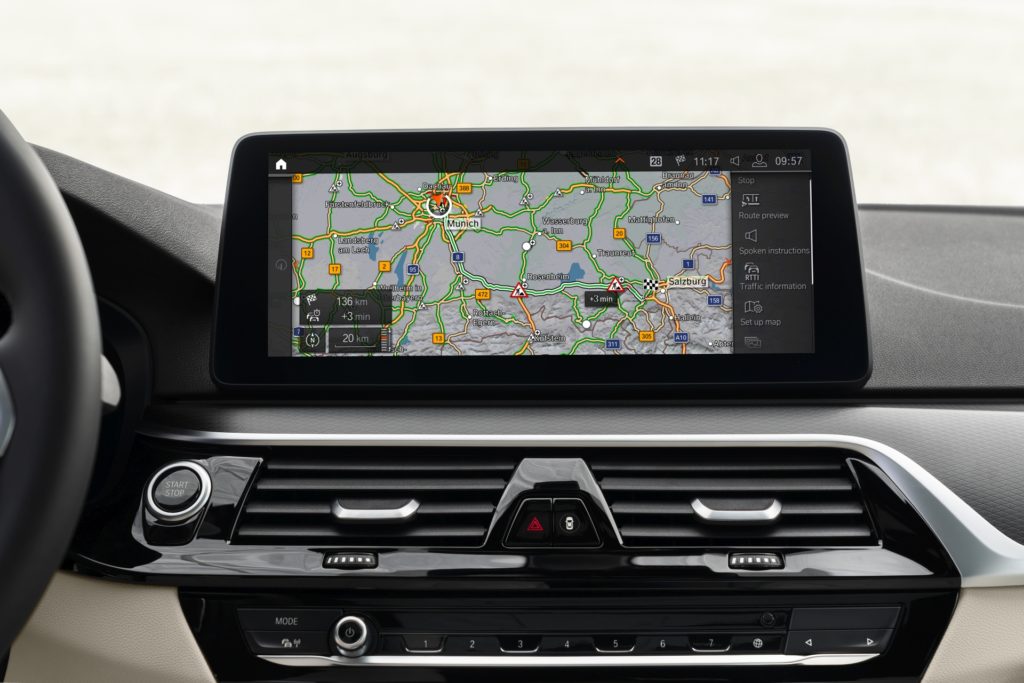 As for the physical aspects of the interior, it's almost identical, with a new climate control interface, rearranged steering wheel buttons, and new trim and upholstery options being the tangible changes.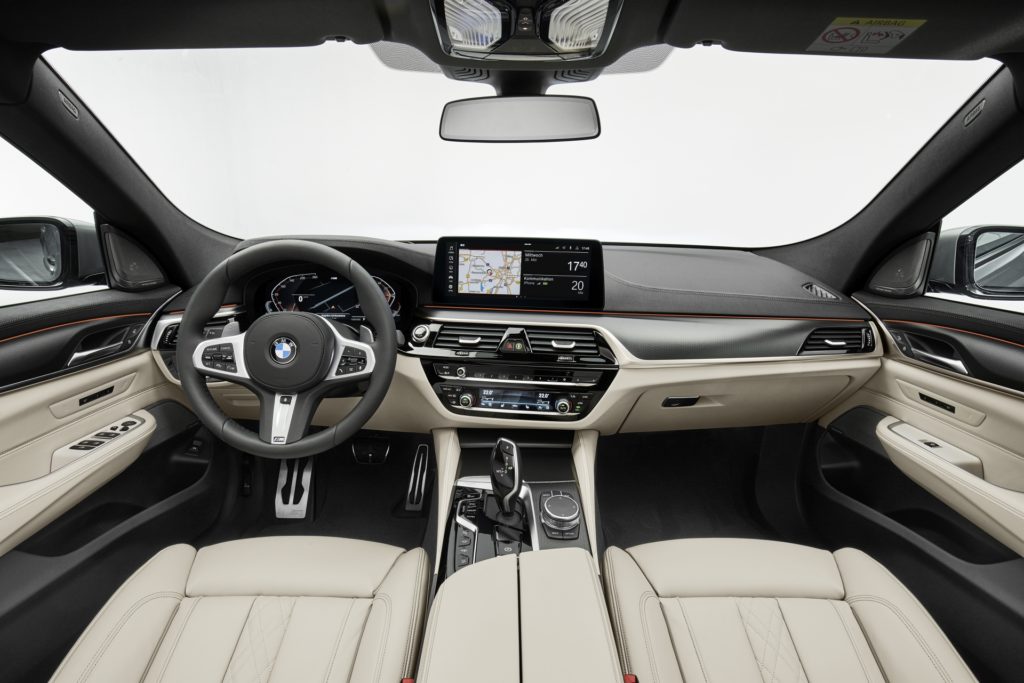 Engines
The other headlining update to the 5 and 6 Series is the inclusion of mild hybrid tech across all engine variants (previously available only on diesel engines). Unlike a full hybrid system, mild hybrids can't propel a car on its own; rather, it provides a tiny burst of power (11hp in this case) at low revs that not only reduces the load on the engine in moving the car from standstill, but also makes initial acceleration more sprightly too.
Additionally, the tech, with its separate 48-volt electrical system, allows the start/stop system to run more smoothly and instantaneously, enables engine-off coasting at up to 160km/h, and can also store juice to be used by the car's electrical functions (lights, air con, audio, etc) and decrease the engine's workload.
Otherwise, the engines themselves are unchanged. BMW Asia has not confirmed which variants will be coming to Singapore, but it's probably safe to assume a similar lineup as before. That would mean the 520i, 530i, 540i, and 530e Plug-in Hybrid for the 5 Series, and 630i and 640i for the 6 Series:
| | | | | |
| --- | --- | --- | --- | --- |
| BMW Model | 520i | 530i/630i | 540i/640i | 530e |
| Engine Displacement | 1,998cc | 1,998cc | 2,998cc | 1,998cc |
| Engine type | 4-cylinder turbo | 4-cylinder turbo | 6-cylinder turbo | 4-cylinder turbo with 109hp electric motor |
| Power | 184hp | 252hp | 333hp | 292hp (total) |
| Torque | 290Nm | 350Nm | 450Nm | 420Nm |
| Acceleration | 7.9 seconds | 6.4/6.5 seconds | 5.2/5.5 seconds | 5.9 seconds |
| Top Speed | 235km/h | 250km/h | 250km/h | 235km/h |
When will they get here?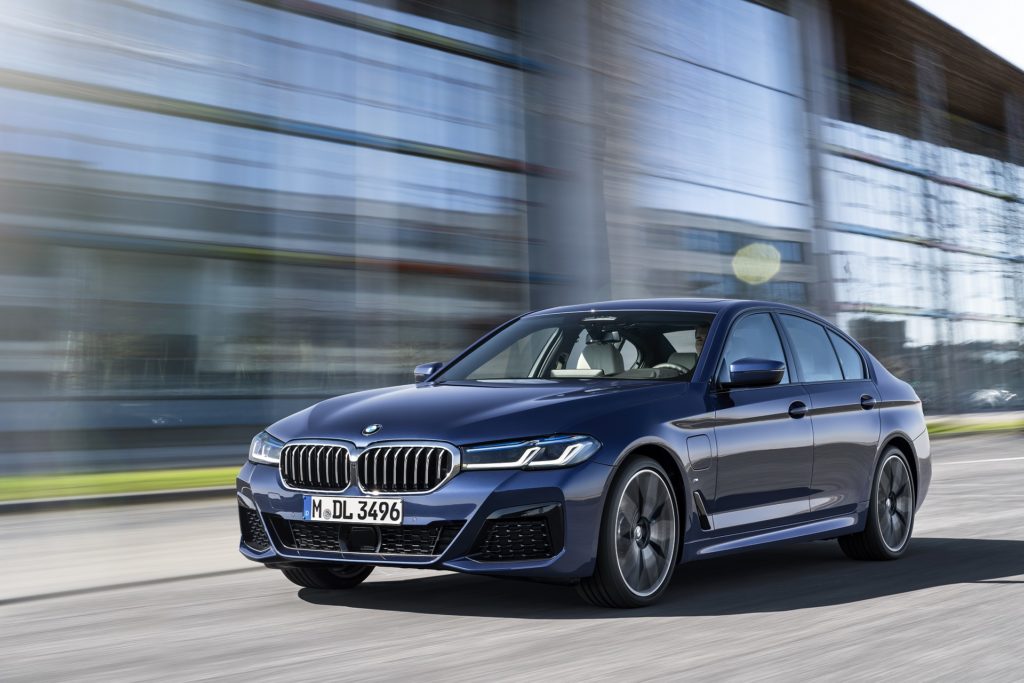 No specifics have been mentioned, but BMW Asia has indicated a Q3 2020 launch for the 5 Series and Q4 for the 6 Series GT.