The second official BMW dealer in Singapore, Eurokars Auto, opens its doors this week at 11 Leng Kee Road
---
BMW begins a new chapter in Singapore with the opening of its second official dealer, Eurokars Auto Pte Ltd. The new showroom on 11 Leng Kee Road began operations on 1 October and offers the full range of BMW models including those from the electric i and high performance M sub-brands.
The newly renovated BMW Eurokars Auto Showroom houses 10 display cars, a dedicated merchandise area, and one delivery bay. Eurokars Auto's full-fledged Service Centre will also be open to service new and existing customers.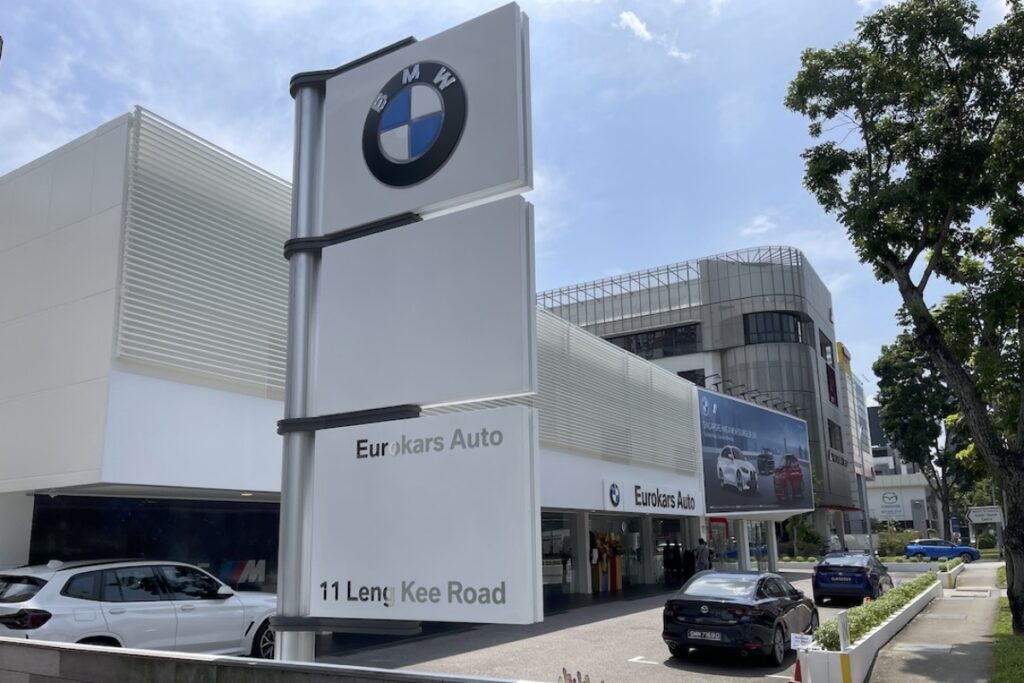 The newly-opened location however, is temporary. Next year, Eurokars Auto will open its permanent BMW showroom a few hundred meters away on 29 Leng Kee Road, where the out-going Porsche Centre Singapore is located.
The appointment of Eurokars Auto as a BMW dealers coincides with the announcement that Porsche Singapore will be taking over the retail operations from Stuttgart Auto, also a subsidiary of Eurokars Group, the largest privately-owned automotive group in Singapore.
The appointment of the BMW dealership completes the BMW Group portfolio that Eurokars Group represents. Since the early 2000's the Group has been selling MINI and Rolls-Royce motor cars in Singapore along with BMW and BMW M car in Indonesia.
Representing something of a milestone in his career, Karsono Kwee, Executive Chairman of Eurokars Group said: "This is a momentous and significant milestone for Eurokars Group as we expand on our 19-year partnership with the BMW Group in the region."
Although the BMW Eurokars Auto showroom sits less than a kilometer away from the incumbent BMW Performance Motors showroom on 303 Alexandra Road, Lars Nielsen, Managing Director of BMW Group Asia is confident that the appointment of two dealers in Singapore will only be a good thing. "Our customers are at the centre of everything we do. With Eurokars Group's extensive experience in the industry, we are confident we will further strengthen our presence in Singapore. The new BMW Eurokars Auto showroom gives our customers the opportunity to experience their favourite BMWs in a familiar environment and the start of an ownership journey to remember."
Last year, BMW overtook longtime rival Mercedes-Benz as the best-selling premium car brand of 2021. In the process, clinched second position overall, just 16.6 percent behind the leader, Toyota.
With a second dealership this year, all eyes will be on BMW to see if it can produce an even better result.
---
Need more news? Get more of the latest in car news here!