BMW Asia recently showcased the BMW i Vision Dee, the BMW Group's vision of the future digital experience as part of BMW Joy Electrified.
---
Held at the Suntec City Atrium from 27th to 30th July, 10 am to 10 pm, visitors can get up close and personal with Dee to see what the future of BMW holds.
As the Managing Director of BMW Group Asia, Lars Nielsen, eloquently puts it, "The future of the BMW Group is electric, circular, and digital." And indeed, the BMW i Vision Dee stands as a testament to this vision. It's not just a vehicle; it's a digital emotional experience that promises to immerse you in a world where hardware and software blend seamlessly to create an intelligent companion.
The BMW i Vision Dee introduces us to the concept of "phygital icons" – a fusion of physical and digital elements that welcomes you with a personalised scenario of graphics, light, and sound.
The headlights and grille come to life, allowing the car to express its emotions visually. Yes, you heard it right. The BMW i Vision Dee can convey feelings like joy, astonishment, and approval through its facial expressions. Your avatar can also be projected onto the side window, further enhancing the personalised welcome scenario.
The design of the BMW i Vision Dee is nothing short of mesmerising. With 240 E Ink segments on its body surface, it's like a canvas of creativity waiting to be painted. Each segment is individually controlled, allowing for a mesmerising array of patterns that can change in the blink of an eye.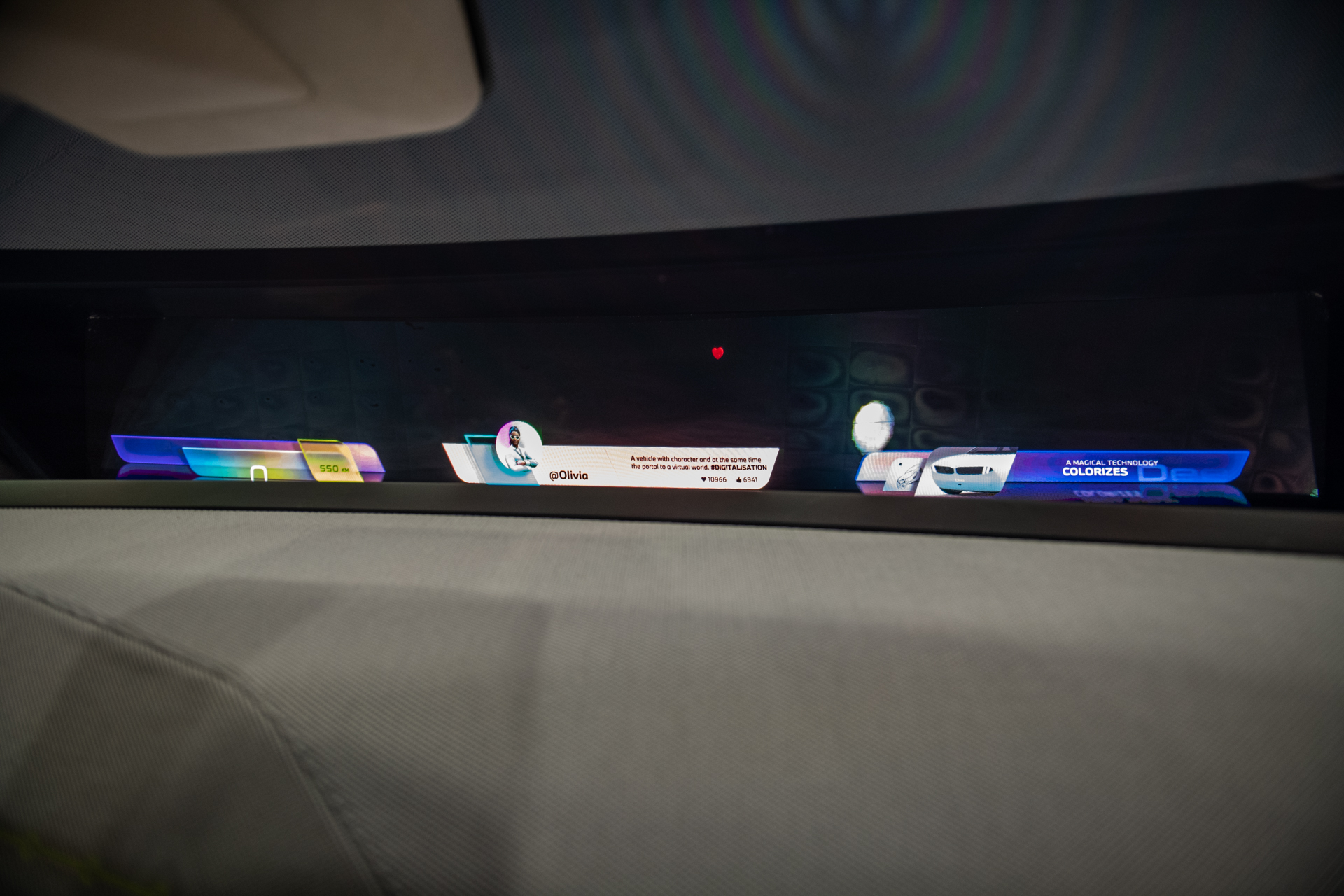 The cabin is also loaded with tech. The BMW Head-Up-Display stretches across the entire windscreen, offering a vast surface to showcase vital information. But here's the magic: when not in use, it remains discreet, blending seamlessly with the surroundings.
The BMW i Vision Dee will also be graced by the presence of Matthias Junghanns, Director of Automotive Design, BMW Designworks Shanghai. With his invaluable insights, he will share the untold stories behind the design process, giving us a glimpse into the creative minds that shaped this extraordinary vehicle.
Don't miss his presentations at 12 pm, 4 pm, and 8 pm from 27th to 30th July – it's a chance to witness history in the making.
Photo Credits: Sean Loo (@auto.driven)
---
Read more automotive news at AutoApp, or check out our latest videos on Ignition Labs TV!