She may be big, and polarising in looks, but the BMW i7 is an absolute barnstormer.
---
It's a fierce ring fight in the world of ultra-luxury saloons. For the longest time, the Mercedes S-Class has dominated the field, edging out the competition with a constant sleuth of tech and innovation, making the others play catch up.
Well, now BMW has rocked up to the table with the new i7, the electric sister to the G70 7 Series, and gone all in.
The result? It's absolutely fantastic.
You've got to make a statement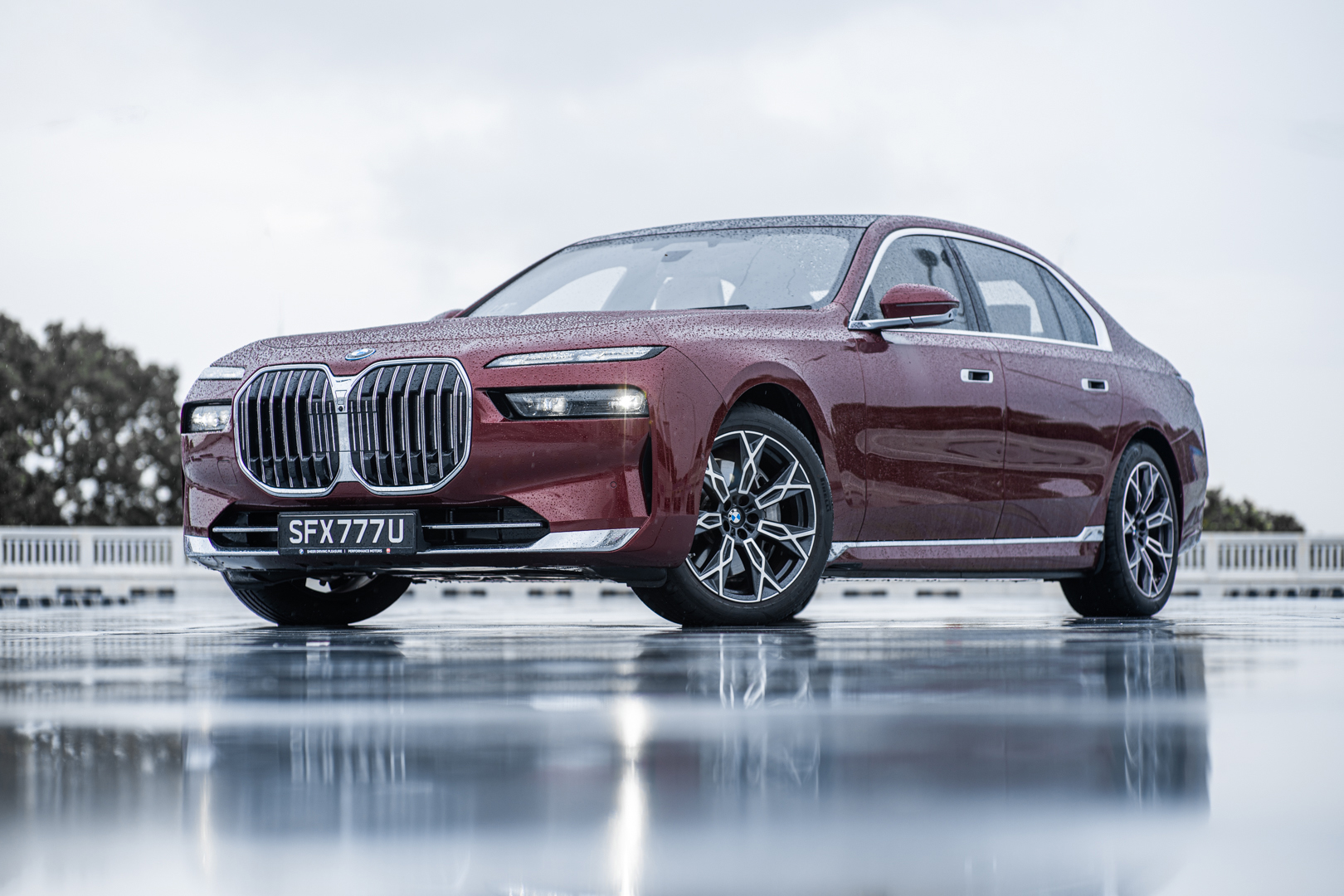 Now, I know what you are thinking. When you look at this car, the words "big" and "grille" seem to formulate in your mind.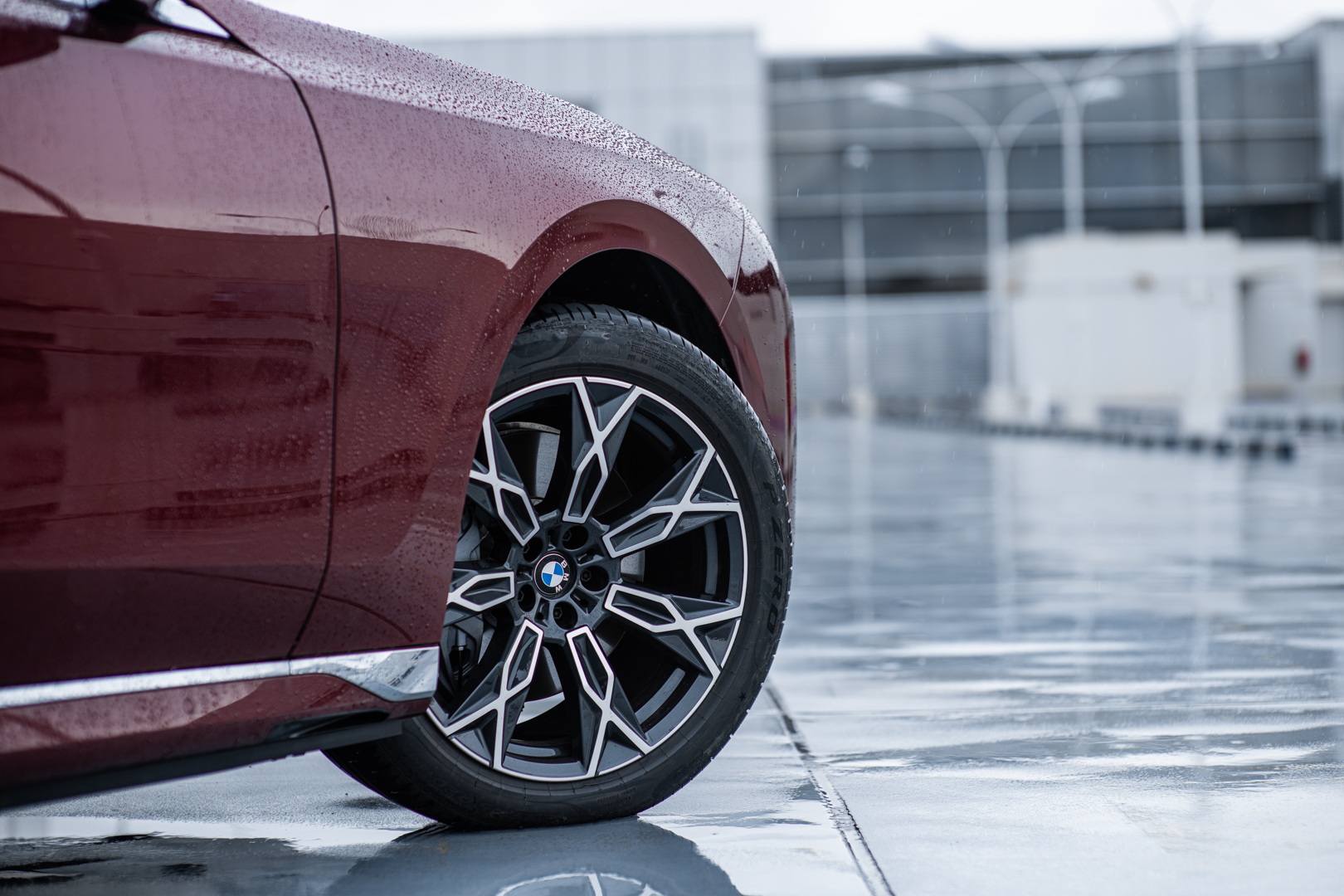 Say what you will, but the i7's styling certainly makes an impression. The gigantic kidney grille and those daring folds surrounding it are hard to miss. But what sets it apart are those newly designed split headlamps, breaking away from conventional norms.
Oh, and the top lights are fitted with genuine Swarovski crystals playing the role of daytime running lights – just another area the i7 can flex itself.
Sure, it may look like a lot is going on here, and I won't argue with that. Yet, somehow, it manages to captivate. It's a sensible, organised-chaos mess if you ask me.
And let's not forget the rear, which is a tad more restrained and easier on the eyes. Well-sculpted taillights and a cleaner overall appearance make the rear a lot less dramatic. Oh, and no tailpipes? Even better for that sleek dominant look.
Thoughtful design language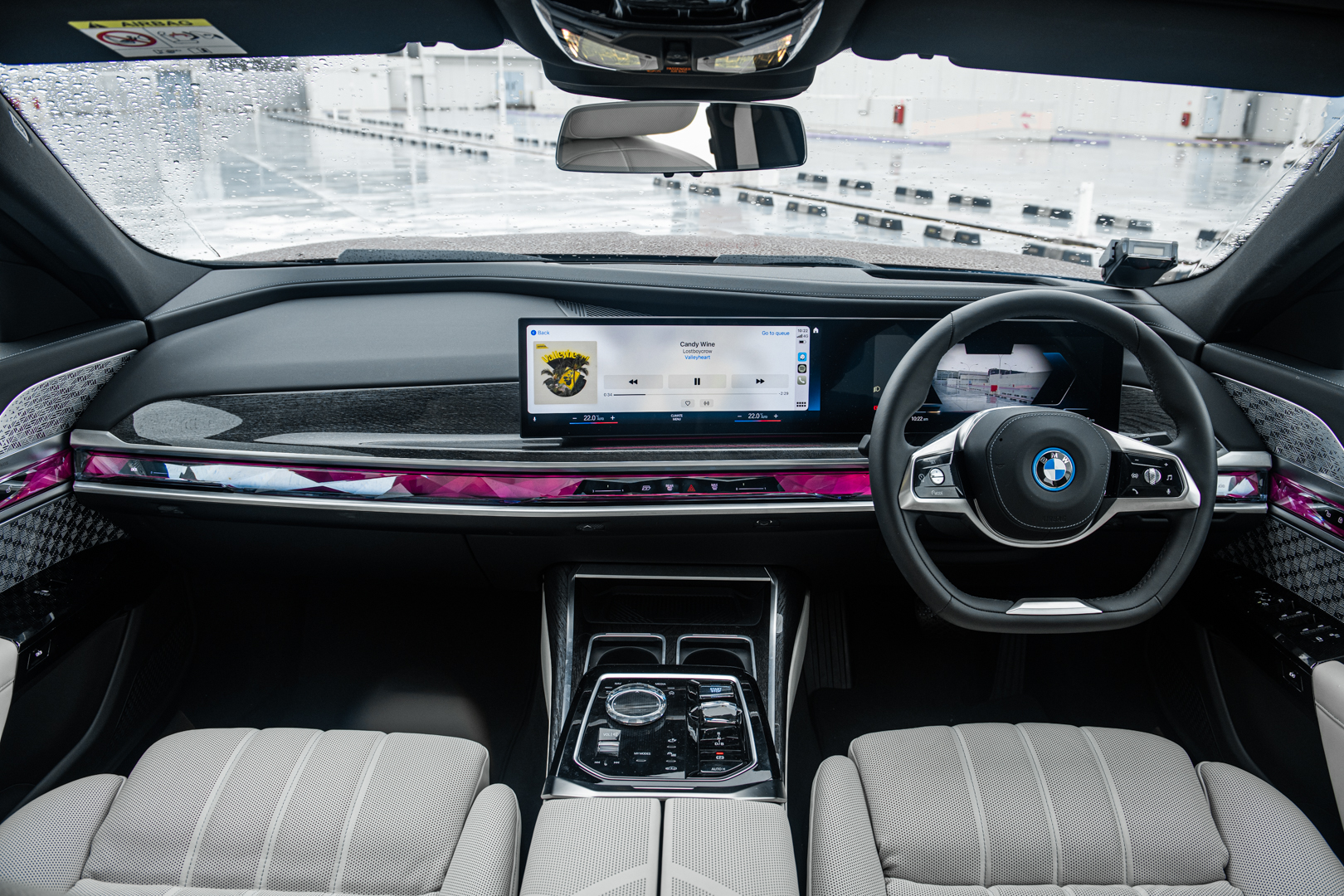 Step inside, and the cabin of the BMW i7 is an amalgamation of neatness and cutting-edge tech.
One highlight is the Interaction Bar, a backlit crystal trim stretching from door to door that houses the air-con vents. The ambient lighting dances along with safety warnings, mode changes, and incoming calls. Normally, I'm not one for gimmicks, but this electric flagship sedan pulls it off without being a distraction.
Even rear passengers are in for a treat with their built-in touchpads on the door panels. Talk about luxury on wheels!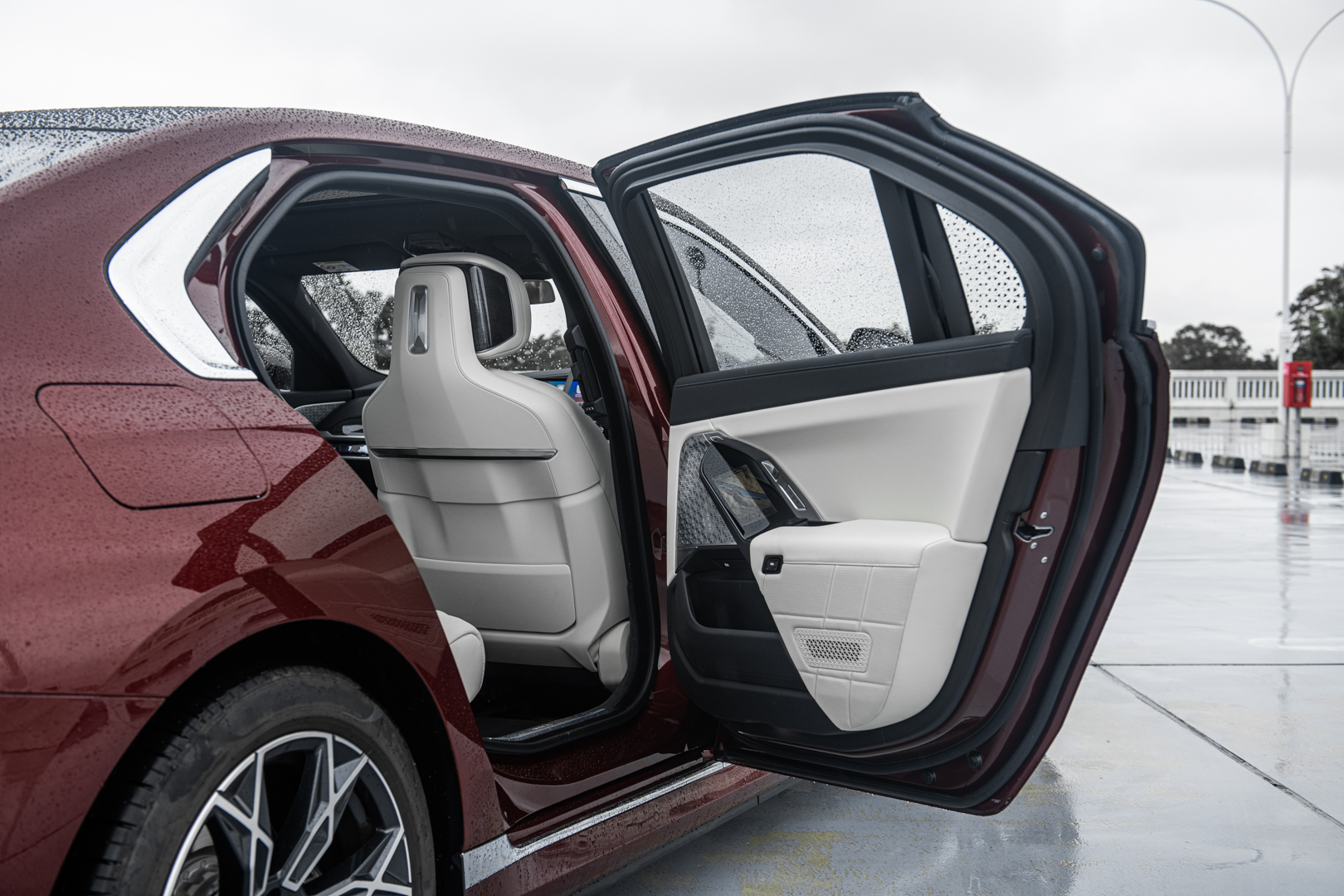 But, the true showstopper is the automatic door buttons on all four corners, opening and closing the doors as if an invisible butler is at your service. It may seem over the top, but hey, when you're investing this much in a car, why not be pampered like royalty? I adore this feature.
The helm is a whole different story, with an immense curved screen housing the 14.9-inch infotainment system and the clear 12.3-inch instrument panel. A universe of features awaits your command, from radio stations to climate control to safety settings. It's a veritable tech haven in there, and my short time with the car barred me from exploring every last feature the car had to offer.
Dependable as your daily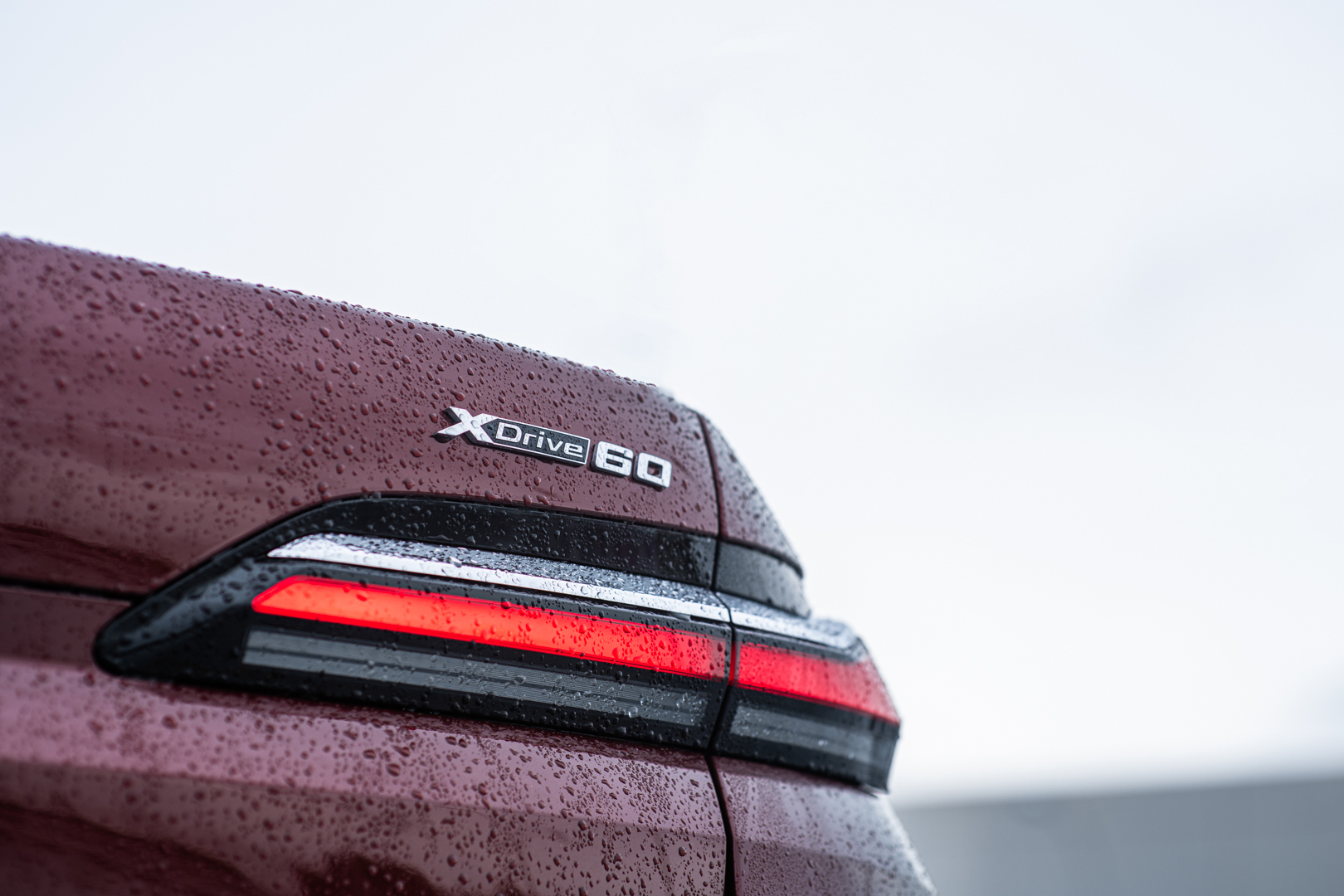 Don't be fooled by its grandeur; the BMW i7 knows how to dance on the tarmac. Powered by two electric motors, this 2.7-tonne brute delivers a whopping 536bhp and 745Nm of torque. So, doing the century sprint in 4.7 seconds is child's play for this electric luxo-barge.
Despite its length, the BMW i7 handles surprisingly well, zipping through corners with minimal roll and maximum fun. All kudos to the Bavarian marque's engineering prowess. Smooth and composed, it glides over rough roads with ease, courtesy of the standard air suspension. Potholes? What potholes?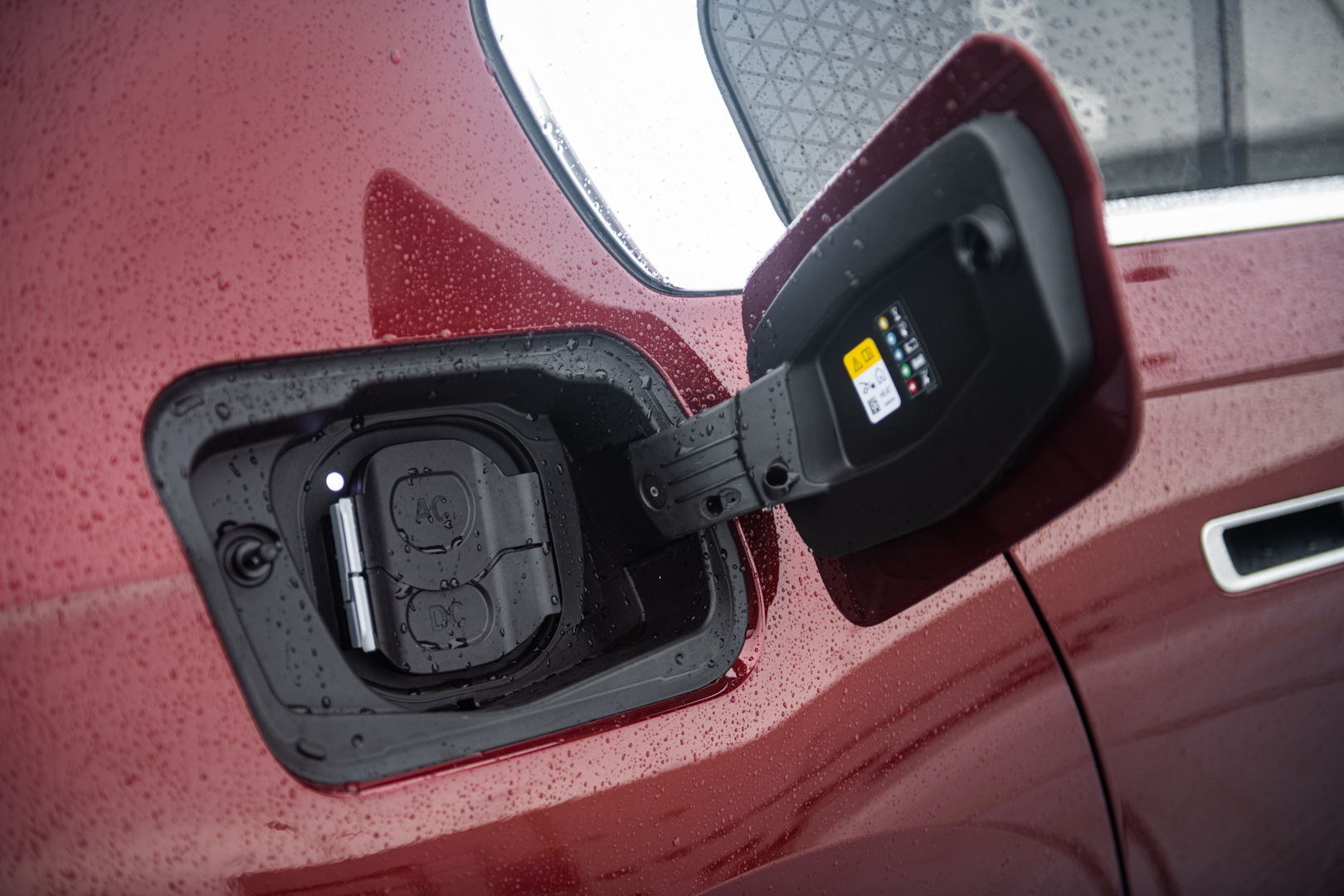 And the i7 allows you to have fun over long durations too, thanks to its chunky 101.7kWh battery pack. This gives it a claimed range of 625km, and in real-world testing, I managed to clock about 4.3km/kWh, which equates to roughly 437km of range. Mind you, that is with all of the fancy tech on and the AC keeping me sheltered from the sweltering heat.
Setting the stage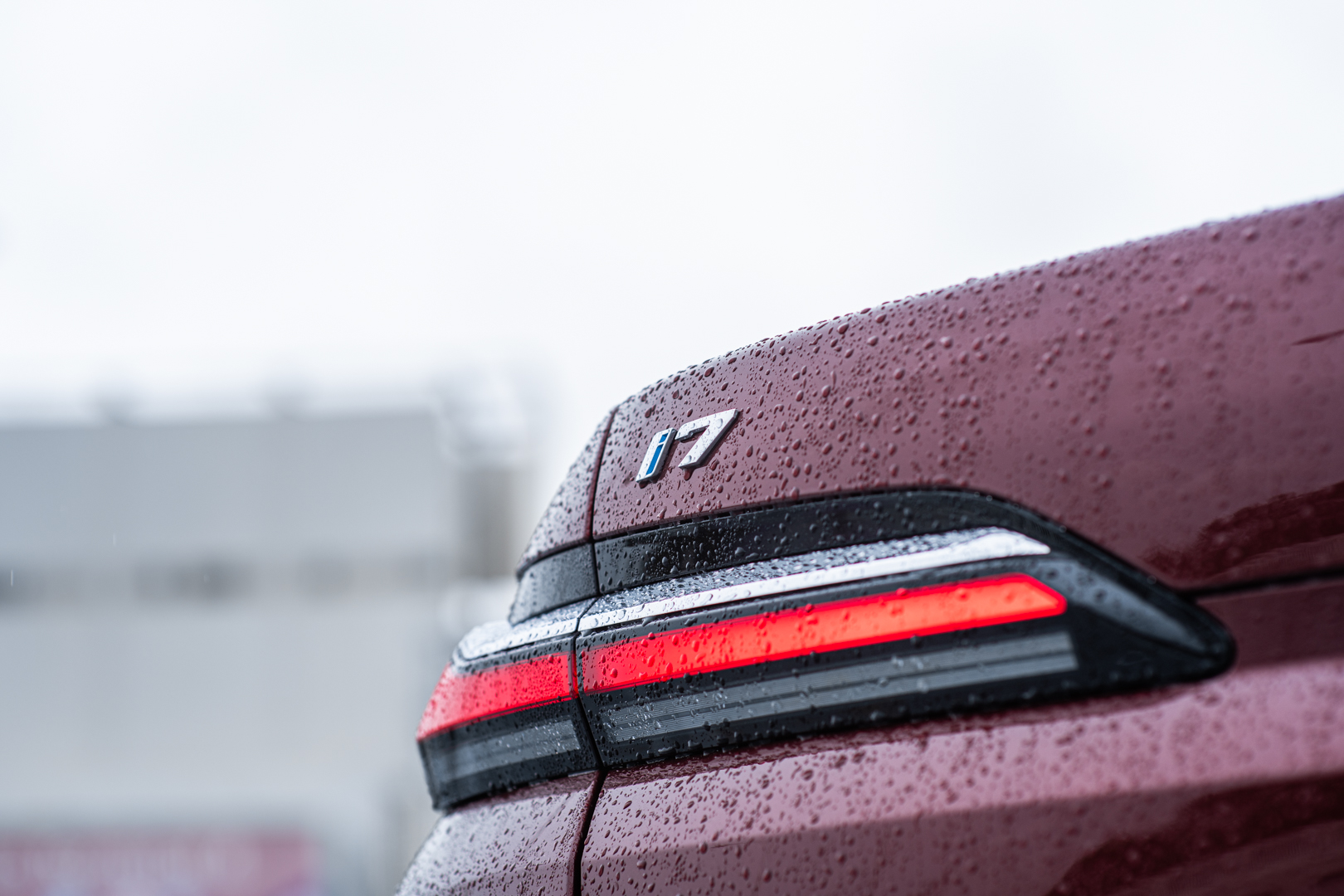 A luxurious extravaganza? You bet. But for those who seek chauffeured relaxation or a desire to be upfront where all the action is happening, the BMW i7 ticks all the boxes.
It's brimming with tech that would impress Elon Musk himself, yet it does so with finesse and interactivity. Look past its looks, and this car is truly a marvel in every sense of the word.
Technical Specifications
BMW i7 xDrive60 Pinnacle
Engine: Two Current-excited Synchronous Motors
Power: 400kW (536bhp)
Torque: 750Nm
Gearbox: Single-Speed (A)
0-100km/h: 4.7 seconds (claimed)
Top Speed: 240km/h
Battery Capacity: 101.7 kWh
Drive Range: 625 km (claimed)
Energy Consumption: 5.1 km/kWh (claimed)
Price: S$704,888 with COE (accurate at the time of this article)
Contact: Performance Motors Limited / Eurokars Auto
Photo Credits: Sean Loo (@auto.driven)
---
Read more automotive news at AutoApp, or check out our latest videos on Ignition Labs TV!