For the first time, BMW's entry-level SUV SAV will be available as a fully electric vehicle in the iX1.
---
How does a claimed range of 413 – 438km sound? Rapid DC charging at up to 130kW? All wrapped up in a compact Sports Activity Vehicle or SAV package which is now roomier than its predecessor? For the first time in its history BMW will be offering its entry-level X1 as an all electric vehicle (EV) named iX1, and Singaporeans will likely get to enjoy it in early 2023.
First off, some performance stats. The iX1 xDrive30, per its full model name, offers 313hp and 494Nm of torque sent to both front and rear wheels courtesy of two electric motors. The 0-100km/h sprint is dispatched in 5.7 seconds and keeping one's foot planted to the floor will see the iX1 hit an electronically-limited 180km/h top speed.
BMW says that the iX1 would be fitted with a lithium-ion battery pack with 64.7kWh of usable energy, which likely means a 76 – 80kWh pack. This also means that at the fastest DC charger currently in Singapore at 120kW, the battery can be juiced from empty to 80% in around 30 minutes.
All of this would come to nought if the vehicle itself was a tight squeeze, so BMW has seen fit to increase the X1's (and hence the iX1's) proportions. Length, at 4,500mm, is up 53mm from its predecessor. This in turn liberates an additional 22mm of wheelbase, which makes its presence felt on the inside.
The rear seat backrests are adjustable for tilt, and can split-fold 40:20:40. Boot space is 490 litres with the these backrests up, or 1,495 litres with them folded down.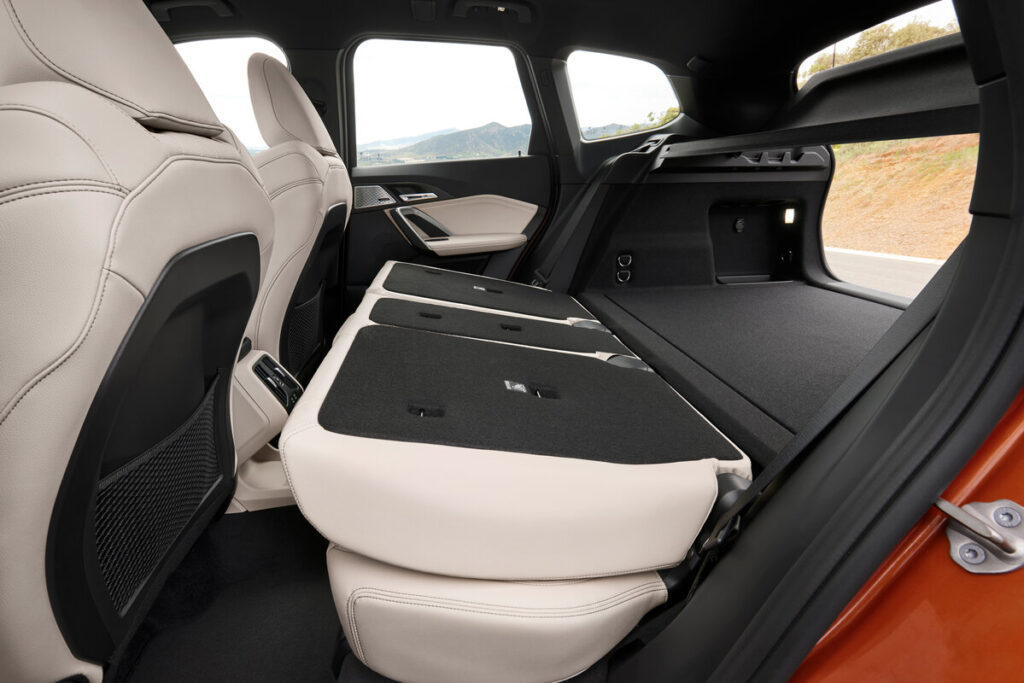 Up front, one finds BMW's Operating System 8 or iDrive 8 featured on a curved display that houses a 10.7-inch touchscreen for infotainment and 10.25-inch item for the instrument cluster. 5G-ready and with Apple CarPlay and Android Auto built-in, the iX1 is ready for seamless and speedy connectivity on the go.
Being a BMW, one would expect tech up the wazoo, and one wouldn't be disappointed. Augmented View for the navigation system, cruise control with brake function, front-collision warning, Parking Assistant with Reversing Assist Camera and Reversing Assistant come standard fitted, with options including Active Cruise control, Active Navigation, BMW Head-up Display and Surround View to name a few.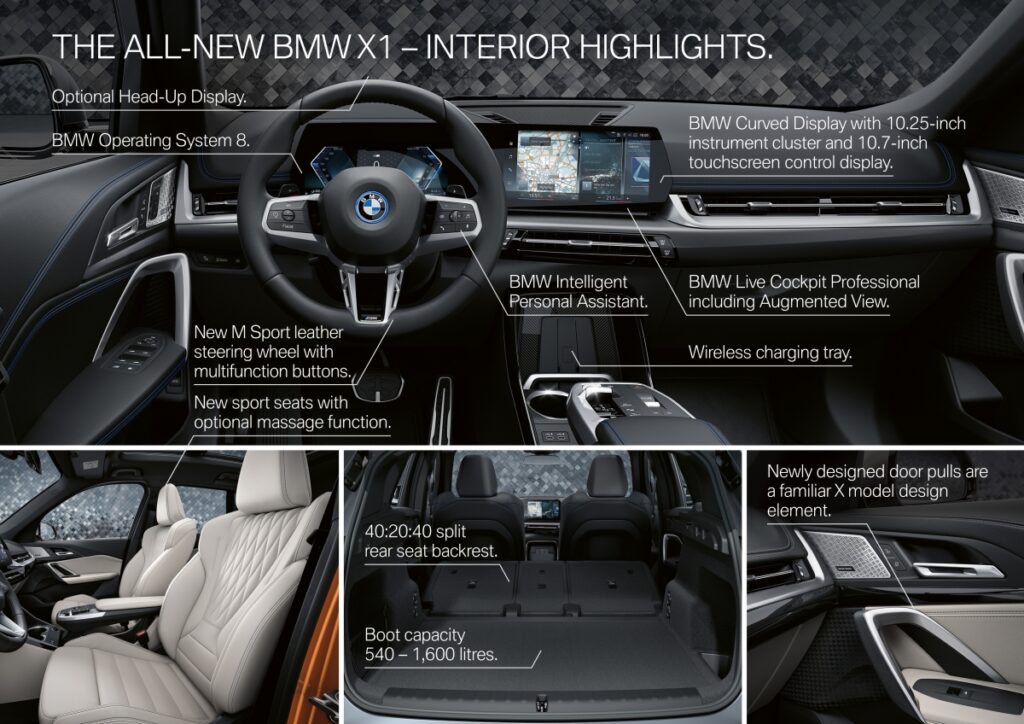 On the outside, the iX1 looks very similar to its ICE and plug-in hybrid X1 counterparts, save for blue accents and a closed-off front grille. BMW has managed to endow the iX1 with a rather slippery 0.26 drag coefficient, which would no doubt contribute to its economical running ability.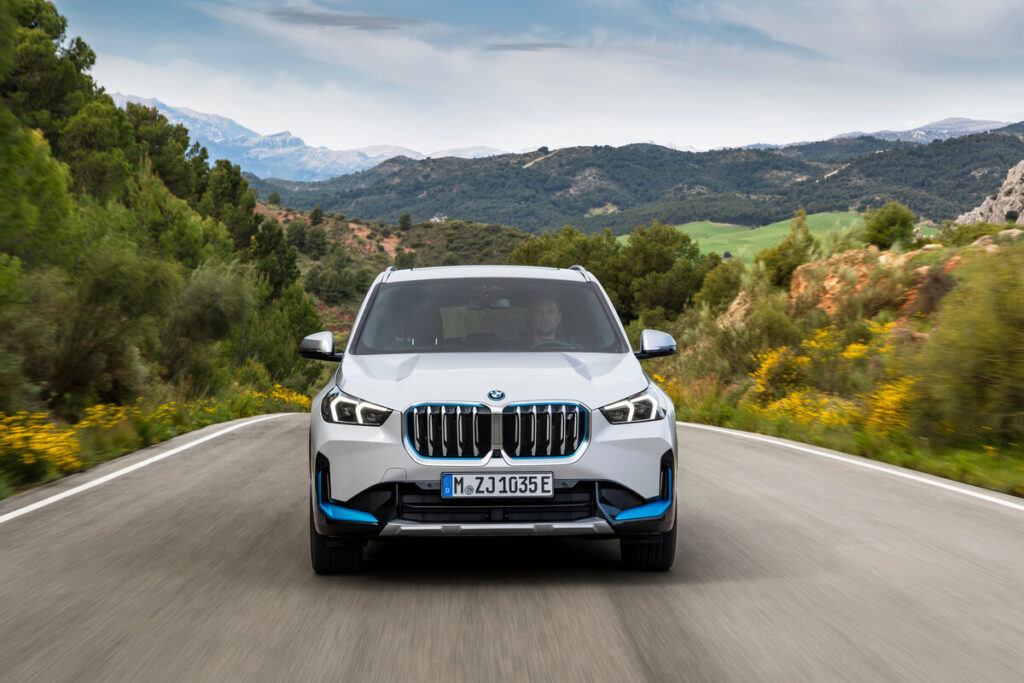 We look forward to sampling the iX1 when it hits our shores some time next year. Stay tuned for more!
---
Need more BMW in your life? Check out the latest here!