If you have a powerful and iconic reputation, you don't need whole sentences to tell your story. Just one letter will do.
We all know the English alphabet contains 26 letters. But at BMW, M is probably the most important alphabet of all.
No other single letter in the automotive industry packs as much history, success, passion, and performance as M, something that's clearly evident in BMW's own tagline: "M. The most powerful letter in the world."
Naturally, all BMW M models follow the company's alphanumeric naming structure, which is brilliant in its logic and its simplicity. But for such special memorable vehicles, BMW M cars deserve to be known by more than just a number. The following M words best define the lineup of BMW M today:
BMW M2 Competition – The Mischievous one
Automotive evolutionary trends dictate that with each successive generation, cars will almost always get bigger and more upmarket. And so it falls to the BMW M2 Competition to carry the torch for the iconic BMW compact sports coupé template.
Following in the footsteps of the fan-favourite E30 and E46-generation BMW M3s, as well as the BMW 1 Series M Coupé, the BMW M2 Competition is a rambunctious little tyke that never fails to entertain.
Featuring that classic combination of a zingy straight-six engine, sharp throttle, short wheelbase, and stiffened chassis, the BMW M2 Competition will be as fun and playful as you want it to be. 410hp and a snarling hunger for revs provides a hair-raising rush on the straights, while in the corners, the keenly tuned chassis, steering, and M Differential allow you to wag the car's tail like an excited little terrier.
BMW M3 Competition – The Master
Ask anyone what's the first car that springs to mind when they think of BMW M, and chances are, it'll be the BMW M3. Not only is it far and away the best-selling M car ever, its track record in motorsport – including the E30 BMW M3's status as the most successful race car of all time – means that for many, the BMW M3 is the definitive BMW M car.
While this veteran master might have handed over the racing reigns to its two-door twin, the BMW M4, this does not mean the new BMW M3 Competition is any less capable or authentic than before.
The newest BMW M3 Competition benefits from exactly the same enhancements as its coupé sibling, including its 510hp 3.0-litre straight-six engine, 8-speed M Steptronic transmission, additional chassis bracing, significantly widened wheel tracks, and Adaptive M Suspension.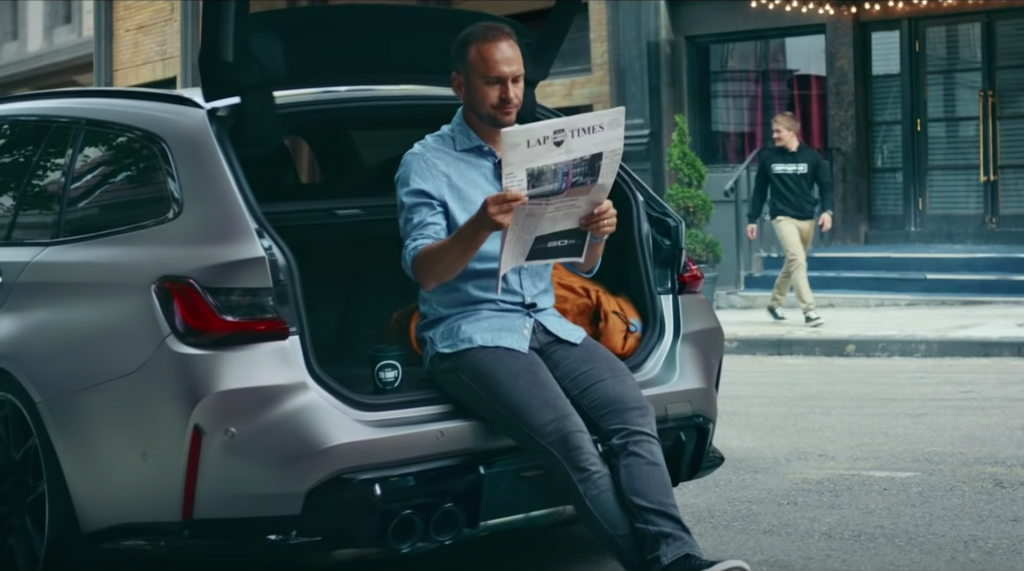 In addition, with this new G80-generation car comes a few firsts in the BMW M3's lineage. From next year, the BMW M3 Competition will be available with rear-biased M xDrive all-wheel drive, and further down the line the most practical BMW M3 in history will make its debut, in the form of the first-ever BMW M3 Touring (above).
BMW M4 Competition – The Menacing one
In 2020, the BMW 4 Series Coupé took off in a daring new design direction. The vertical kidney grilles that once adorned the noses of some of BMW's classic models have now been reinvented for the 21st Century.
Naturally, the upcoming BMW M4 Competition follows suit (with the addition of extra air intakes for cooling the brakes and radiators), resulting in what might just be the boldest-looking BMW M model yet – spot one of these coming up in your rear view mirror and it's bound to be unmissable.
Coupés characteristically lend themselves more to those with an exuberant disposition, and in addition to its distinctive new lines, the BMW M4 Competition (along with its saloon counterpart) features new ways for you to show off to your mates. M Drive Professional in the iDrive system contains the M Laptimer, which is able to gauge in real time whether your current lap in progress is faster or slower than your personal best, as well as the M Drift Analyser, that records the duration, line and angle of your tyre-smoking antics and awards a star rating to your efforts; all of this can be analysed – and shared online – via an iPhone app.
BMW M5 Competition – The Mature one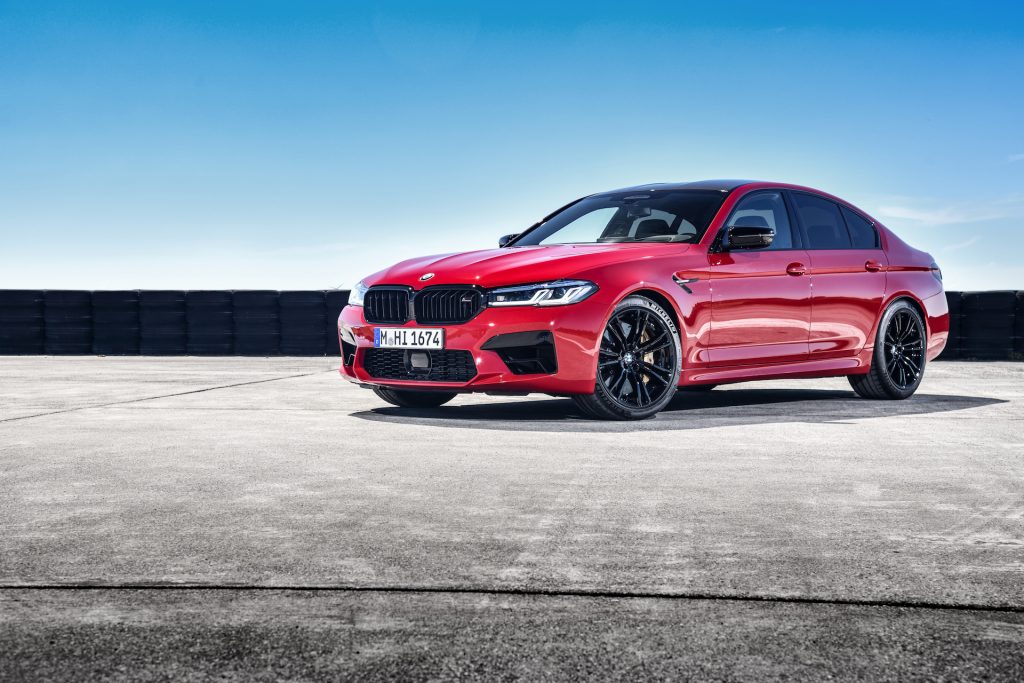 Four-door saloons in general have a reputation as being the classiest, most discreet style of car around; dull or staid even, if you wanted to be unkind, though we wholeheartedly disagree with that notion.
That's thanks to the existence of the sports saloon, one of our favourite classes of car, hiding supercar-rivalling performance under a cloak of absolute civility and subtlety. Though BMW didn't invent the class, for over thirty years, it's been the maker of what is arguably the genre's archetype – the BMW M5.
The latest one, the F90 LCI BMW M5 Competition, is due to arrive in Singapore in the first quarter of 2021, and will continue to provide supercar levels of driving excitement (625hp, 750Nm, 0-100km/h in 3.3 seconds) thanks to its twin-turbocharged V8 engine. Meanwhile, its understated styling, Variable Damper Control, and M xDrive make this an all-rounder that's useable in all conditions and situations.
Oh, and another reason why the BMW M5 is the most mature M car of all? Simple – it's the oldest one still around today, being only the second ever M model after the seminal M1 supercar.
BMW M8 Competition – The Majestic one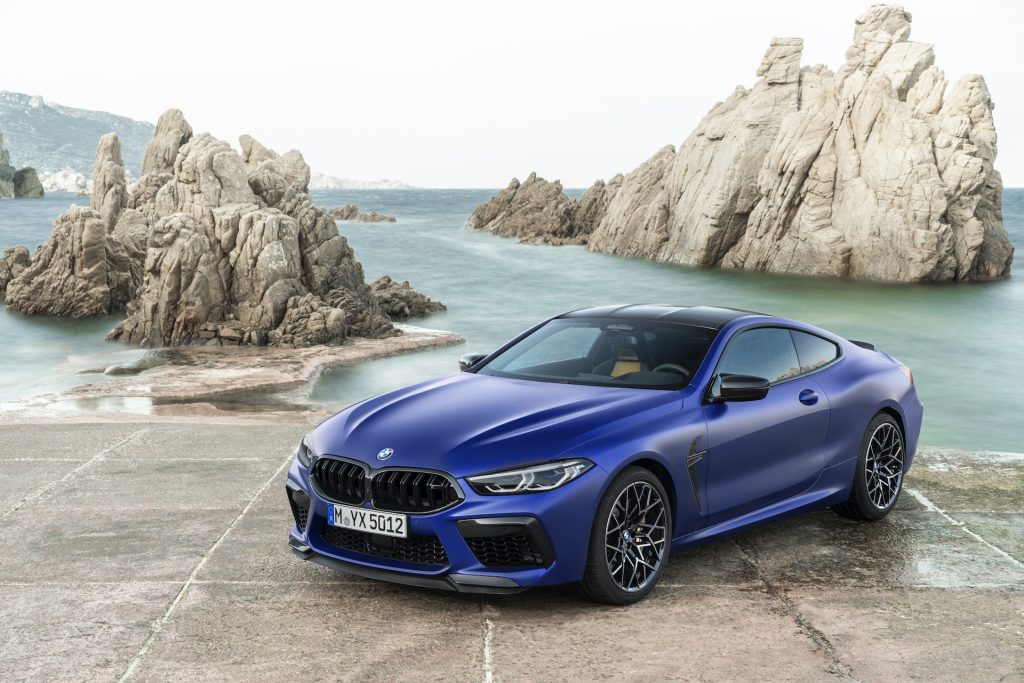 Few automobile types embody classy, yet effortless performance as perfectly as the rarefied breed of luxury sports cars known as GT cars (which stands for grand tourer). Although this type of car has traditionally been the purview of more exotic brands, the BMW M8 Competition is as blue-blooded as they come.
Modern day GT cars share their terminology with a notable late-Renaissance phenomenon, the grand tour. This was seen as a rite of passage, where noble and aristocratic young men coming of age travelled around Europe (and particularly Italy), seeking to experience art and culture as a means to round off their education.
Grand tours lasted several months or even years, and often involved arduous travelling conditions (especially over the Alps) since mechanised transport hadn't been invented yet. These aristocrats would certainly have appreciated the qualities of a modern GT car: powerful engines for effortless high-speed cruising; a suspension system that's supple yet agile enough to handle any sort of road; sufficient amenities and luxury features to ensure total comfort; and stylish looks that would fit in any glamorous locale. All of these are criteria the BMW M8 Competition easily fulfills.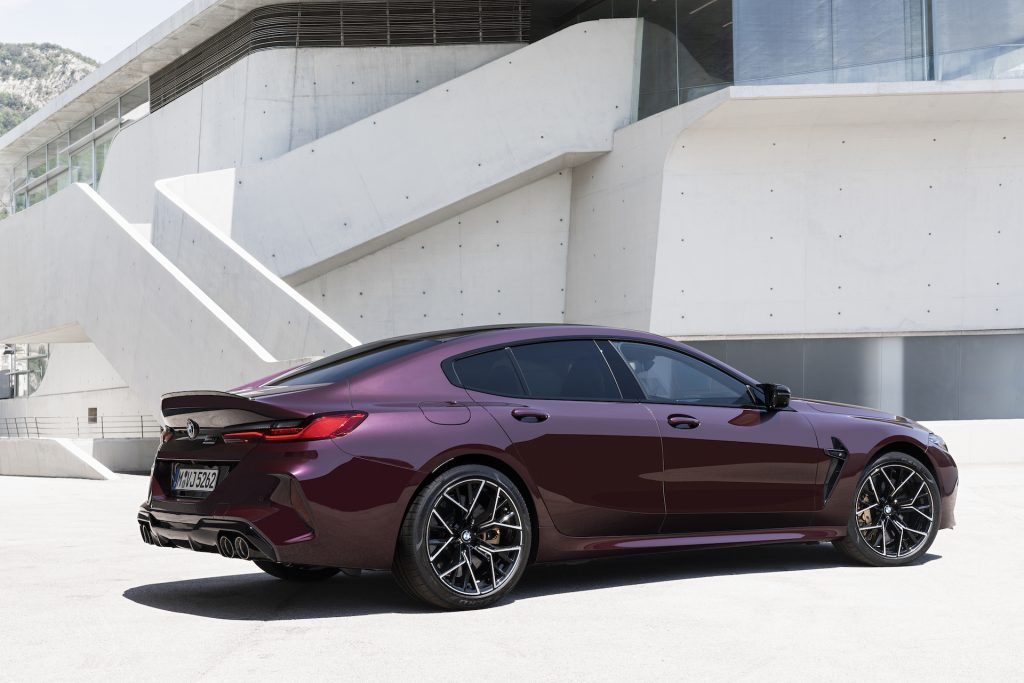 With 625hp from its 4.4-litre V8 engine, and a top speed of 305km/h with the optional M Driver's Pack, the BMW M8 Competition has more than enough pace to cross continents in the blink of an eye, while adaptive suspension, multi-way adjustable seats, BMW Intelligent Personal Assistant, and a litany of advanced driver assistance technology can help take the effort out of driving to make every journey a relaxing one. Most striking of all though, is the BMW M8 Competition's ability to cut a fine figure wherever it goes thanks to its swept-back features, elegantly sloping roofline, and classical GT proportions. And should you want to share the experience with more than just your significant other, the four-door M8 Competition Gran Coupé (above) is also available to ferry your party in speed and style.