The BMW M2 has matured into a more rounded and grown-up sports coupe, but it lost some of its predecessor's brash naive charm.
---
The BMW M2 is the smallest, least expensive M car you can lay your hands on today. And this Zanvoort blue unit you see here is also the sequel to the best-selling M car ever in history. Yes, more than 60,000 individuals snapped up the old M2, so this new kid has some big shoes to fill.
The smallest, lightest, cheapest, least powerful M car has now got bigger, heavier, and considerably more powerful. More power in a compact car sounds like a brilliant recipe on paper, right?
Straight to business
No special this or CS that just yet; this is just the M2. And it's a refreshingly simple spec in our modern new world of hybrid drives and electric hums. Only the coupe exists too; no cabrio, no four-door.
No four-wheel drive shenanigans either, as the 3.0-litre twin-turbo straight 6's power only feeds the back wheels. Glorious.
So, how does it drive? BMW insists that the M2's transformation is a response to customer feedback about its predecessor's challenging dynamics. But that's a bit hard to swallow because the previous M2 wasn't exactly a death trap; in fact, it was what made the car so darn desirable.
The real reason behind the M2's growth spurt is the 1 Series, which now shares front-wheel-drive underpinnings with Mini. This change forced the 2 Series coupe to seek a new identity.
And the solution was to base the new M2 on the platform of the larger 4 Series. This meant more space for the engine, adaptive suspension (which was conspicuously absent in the old M2), and a more upscale interior. It's a move that makes sense, but it's also transformed the M2 into something quite different from its predecessor.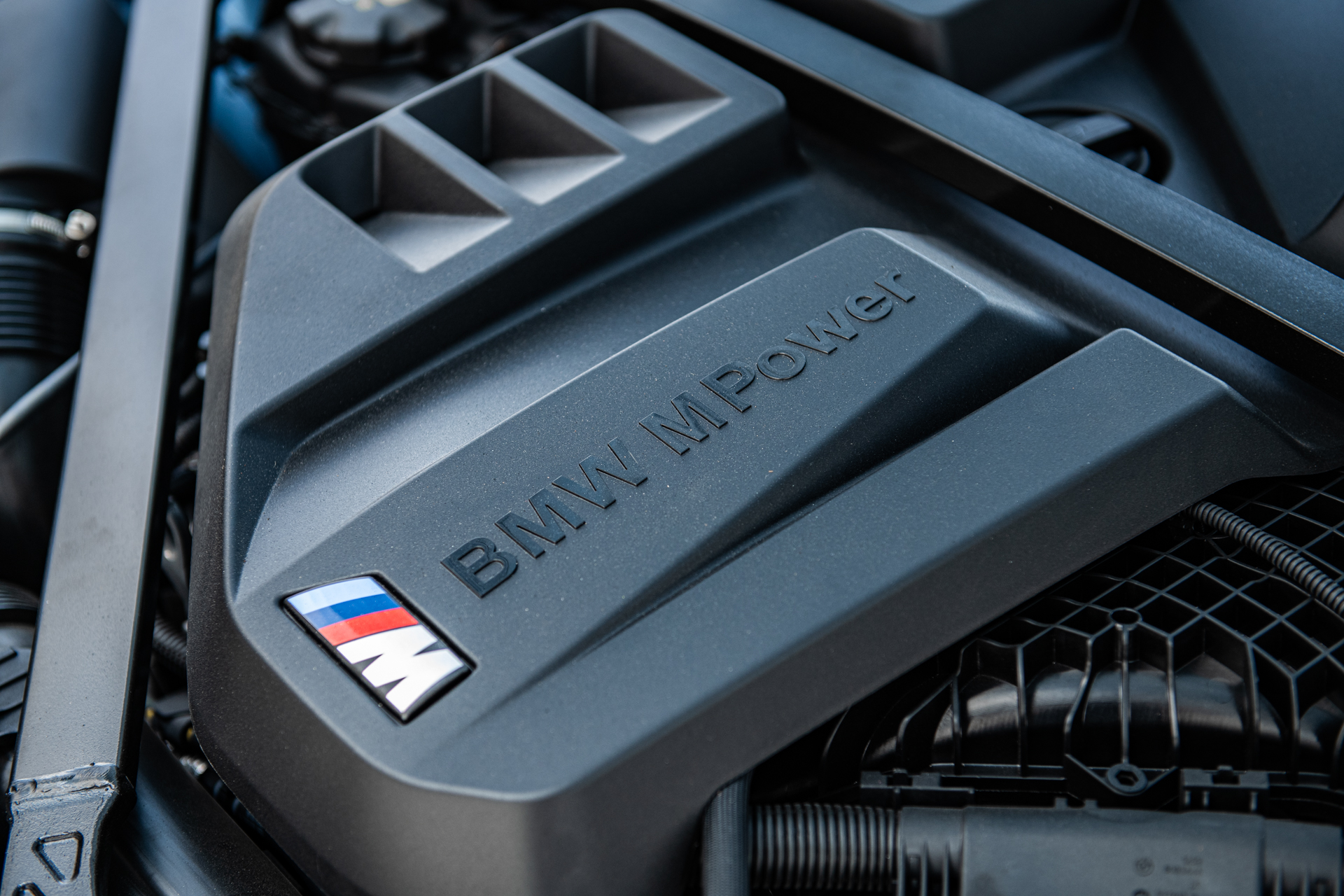 If you're wondering whether this is a baby M4, you're on the right track. It packs the same engine, albeit with around 60bhp less than the M4 Competition.
The engine might not make an earth-shattering noise, but it's rich in torque. The punch starts at 2,650rpm and doesn't let up until 5,870rpm, making overtaking a breeze. 
Here's the thing, though. Despite the immense power and torque, the new M2 has more traction than the old one. It doesn't feel twitchy or aggressive. In Comfort mode, it's a far more comfortable and quieter machine than you might expect from an M car.
You get the same 8-speed automatic transmission as the M4, or if you're feeling like a true connoisseur, you can opt for the manual transmission. It is an option though, but well worth it, in my opinion. There's just something about rowing your own gears that adds a layer of engagement to the driving experience.
I got to savour the M2's might on the grounds of the Chang International Circuit, and it was brilliant. The M2 handles corners with disdain for understeer, and its body control is impressively professional. Despite its 'lack' of power compared to other BMW M models, it never felt like it was left out of the pack.
You could even take corners at any speed you fancy, and the car will come out the other end composed and ready for more.
The M2 is undoubtedly competent, but it seems to lack a bit of sparkle on regular roads. The larger footprint, extended wheelbase, extra weight, and the less precise auto transmission's shifts all contribute to this feeling. Space out a bit with the throttle, and the car can be tricky to handle off the line. It's not deal-breaking by any means; you just have to be more sensible when you're on roads with actual speed limits.
Overall, it's a huge step up from the previous generation, albeit with some caveats. But, these traits are necessary in my opinion in order for the BMW M2 to grow in a new direction.
It grows on you gradually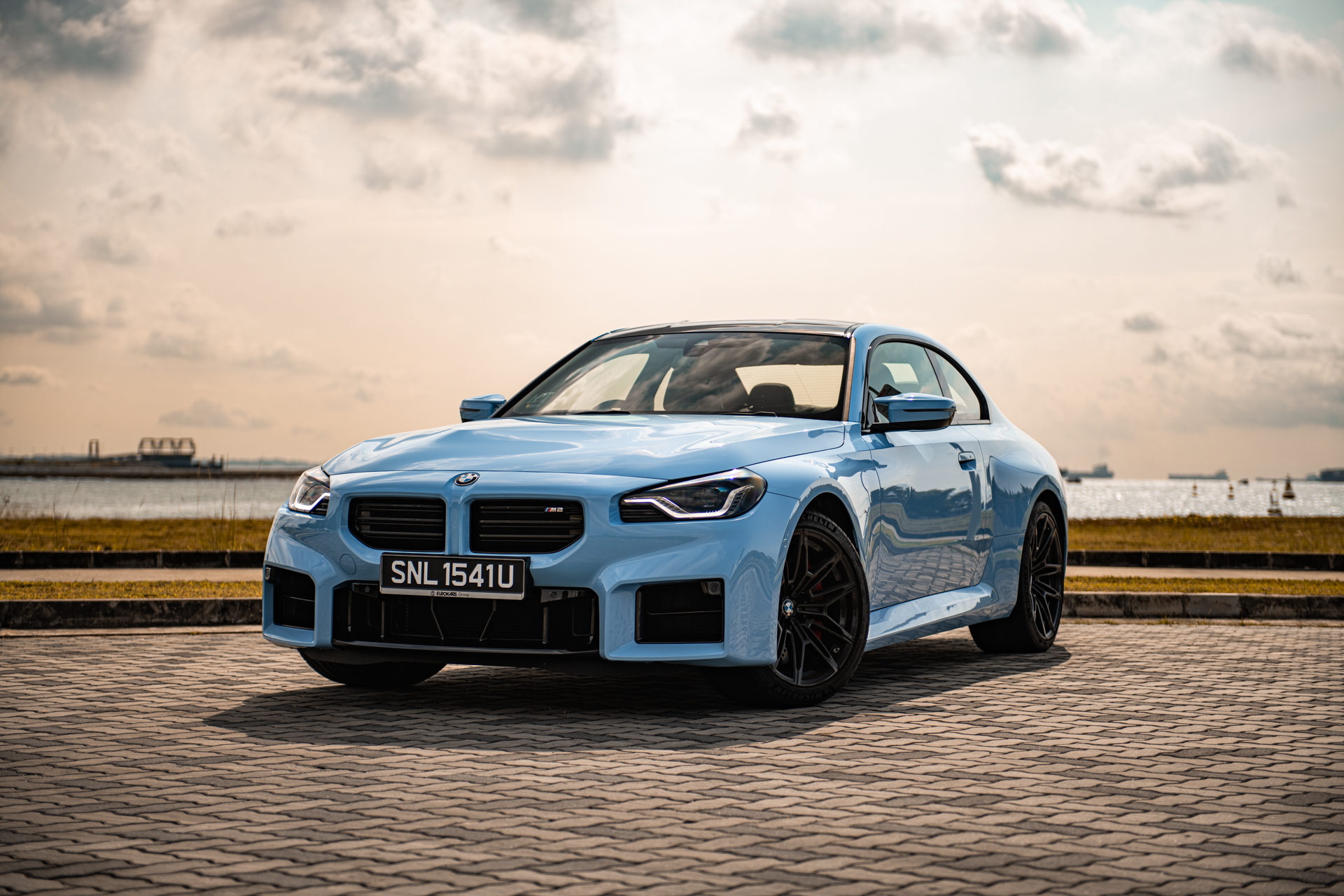 Now, the body. It's a topic that's bound to divide opinions. Unlike some recent BMW models with their controversial design choices, the M2 goes for a more straightforward, square-jawed look. 
While it has its moments of appeal, some of its blocky elements don't quite sit right with the curves you'd expect from a coupe. Despite being 44mm wider at the front and 18mm wider at the rear, it doesn't quite capture the swagger of its predecessor.
The old M2 had an uncomplicated charm, but this new one, though improved in many ways, seems to have lost a bit of its unique character. If you're a proud owner of the previous-gen M2, you might be quietly smirking. Your car, arguably, looks better than this new one.
Don't get me wrong; the new M2 is an improvement in many aspects. It's quieter, roomier, better equipped, and less fatiguing on long drives. That's a crowd-pleasing move by BMW, no doubt, and I'm confident this will sell just as well as its predecessor.
And I'll admit, the looks do grow on you over time.
This looks familiar…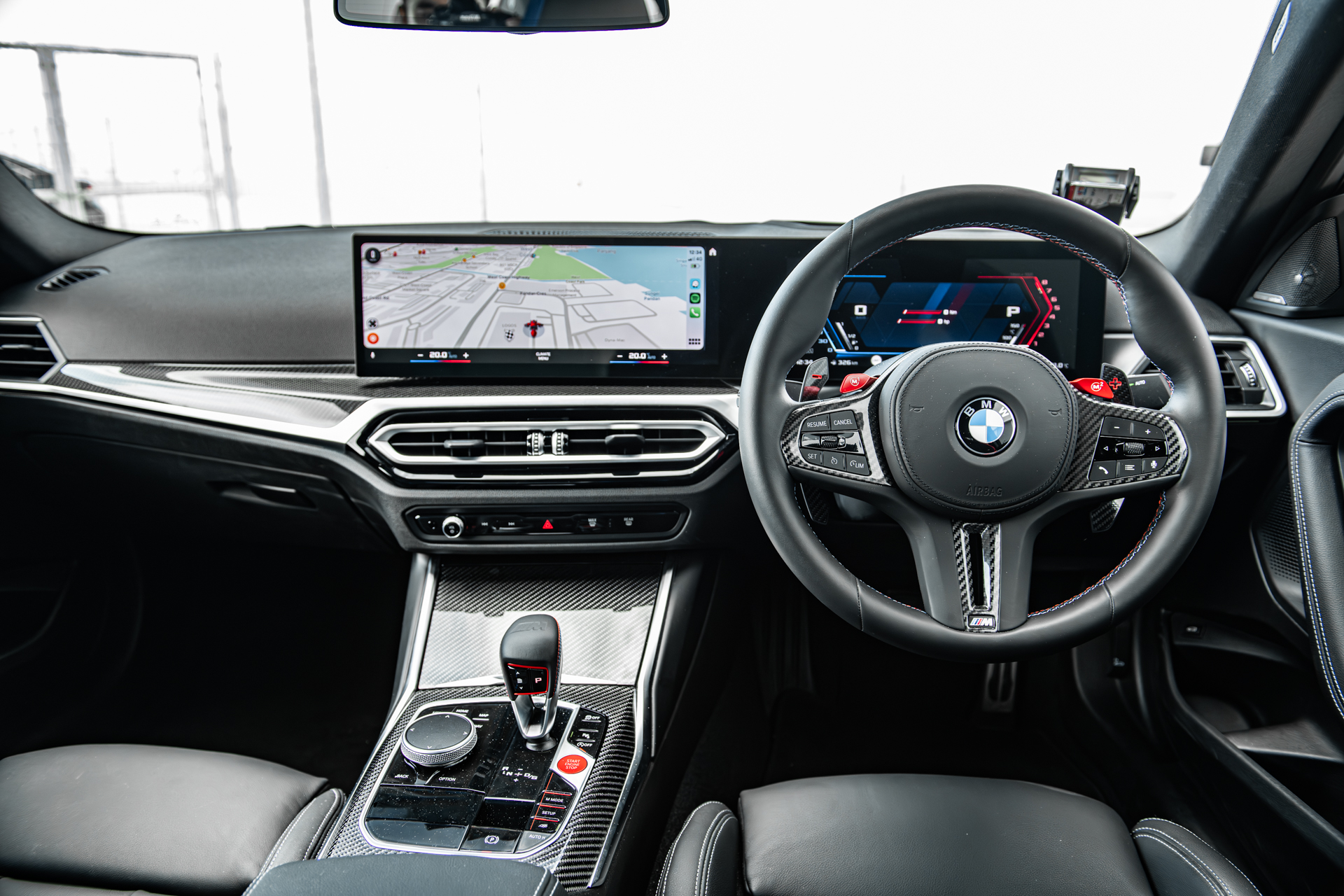 Because the M2 now shares its platform with the M4, it's bound to inherit some similarities in the cabin. 
Atop the dashboard, you'll find the now-familiar 14.9-inch 'curved display.' This is one of the best infotainment systems you can get your hands on in the market today; BMW's OS 8 is one of the least disruptive to handle.
However, while it looks modern, the dials and menus can be a tad frustrating to navigate if you're not accustomed to it, especially while driving (similar to other modern BMW models). Additionally, the heater controls now reside on the screen, making them more irritating and less safe to use while on the move.
It might feel more opulent, but it's come at the expense of user-friendliness. Thankfully, with BMW OS 8, you can wirelessly connect your smartphone via Apple CarPlay or Android Auto. 
Plus, BMW has also included two quick-toggle buttons (M1 and M2 modes) that can be pre-set whilst stationary. These modes are accessible via little red cat's-tongue levers on the steering wheel, making it extremely easy to go from road to track.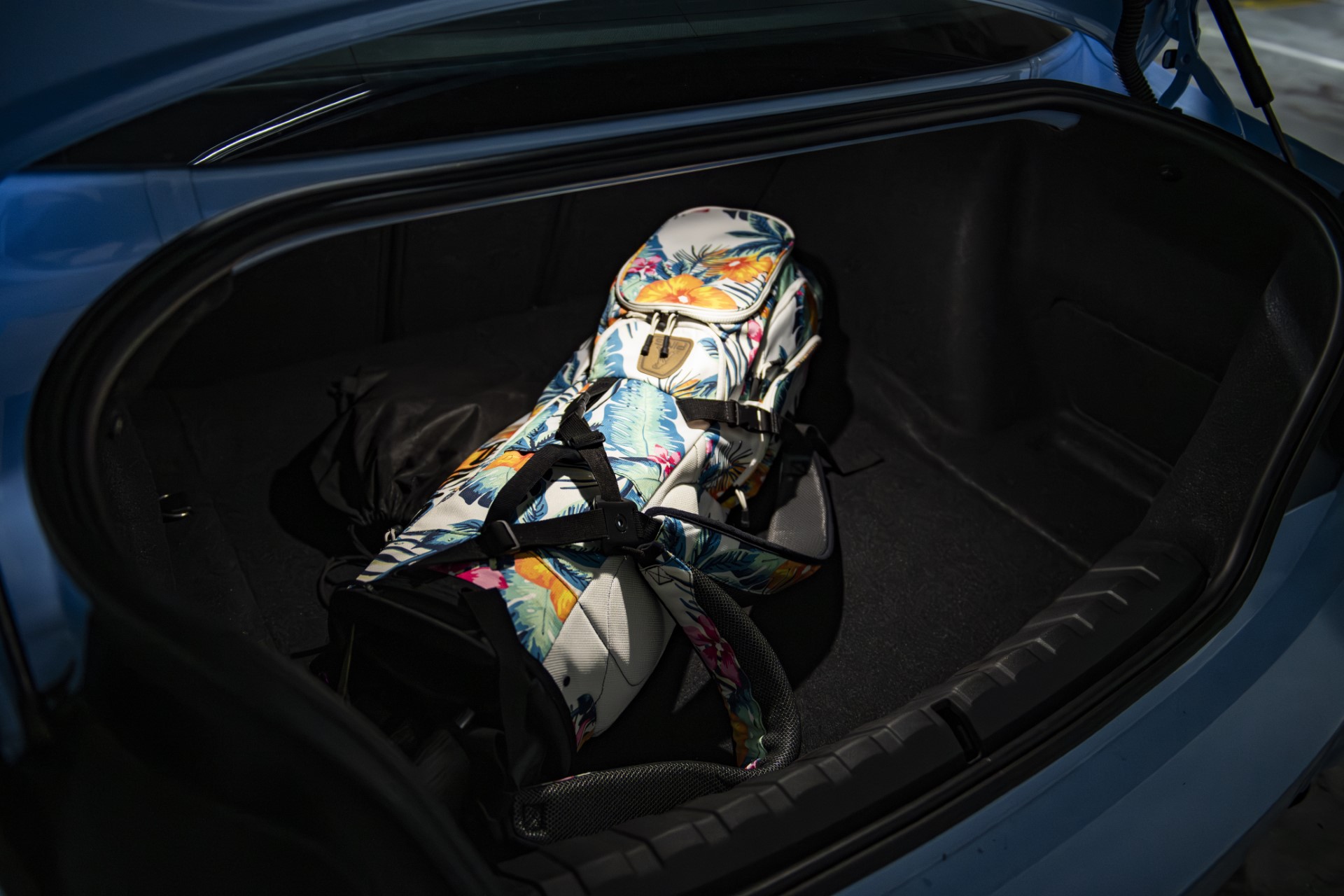 As an optional extra, you can even spec the carbon fibre seats from the M4, complete with a thigh gutter that might invite some judgment from your passengers. But fear not, you can always defend your choice by praising their phenomenal support and surprising long-distance comfort.
Oh, and speaking of practicality, the M2 is surprisingly versatile. The rear seats are spacious for a 2+2 configuration, and it boasts 390 litres of boot space (sufficient for my golf bag), plenty of storage in the cabin, and a 40:20:40 split-folding rear seat. Not bad for a sports coupe.
Savour it while you can
This might very well be the end of an era, and a great era at that. Say hello to possibly the last pure petrol M car, and the last rear-wheel-drive M car. Everything from this point onwards seems to be heading towards hybrid or electric territory.
The M3 and M4 have gone all-wheel-drive, and while that's not a bad thing with their agile power delivery, there's something inherently right about a BMW coupe with a straight-six in the front, a manual lever in the middle, and all that power going to the rear.
It's a setup that's now fading into obscurity, making this M2 a potential relic of a storied era. So savour it while you can, because this one wears its M badge with pride.
Technical Specifications
BMW M2 Coupe
Engine: 2,993cc 6-cylinder M TwinPower, Turbocharged
Power: 453 hp
Torque: 550 Nm
Gearbox: 8-Speed Steptronic Sport
0-100km/h: 4.1 seconds (claimed)
Top Speed: 250 km/h
Fuel Economy: 10.2 km/L (claimed)
Price: S$524,888 with COE (accurate at the time of this article)
Contact: Performance Motors / Eurokars Auto
Photo Credits: Sean Loo (@auto.driven)
---
Read more automotive news at AutoApp, or check out our latest videos on Ignition Labs TV!