Not everything that happens in Vegas stays in Vegas, as the i Vision Dee concept proves…
---
The Consumer Electronics Show or CES is a big annual affair in Vegas. Those who follow tech-YouTubers would have found their notifications inundated by coverage of the latest and snazziest tech gizmos at CES. These days, automotive manufacturers are also getting in on the exhibition due to the proliferation of in-vehicle technology, and the famous Bavarian manufacturer known for introducing technology to their cars in a huge way with iDrive is no exception. According to BMW Group, their future "is electric, circular and digital", and the i Vision Dee concept is dedicated to the 'digital' aspect of the triumvirate. Can't wait to see what the 'circular' concept will look like.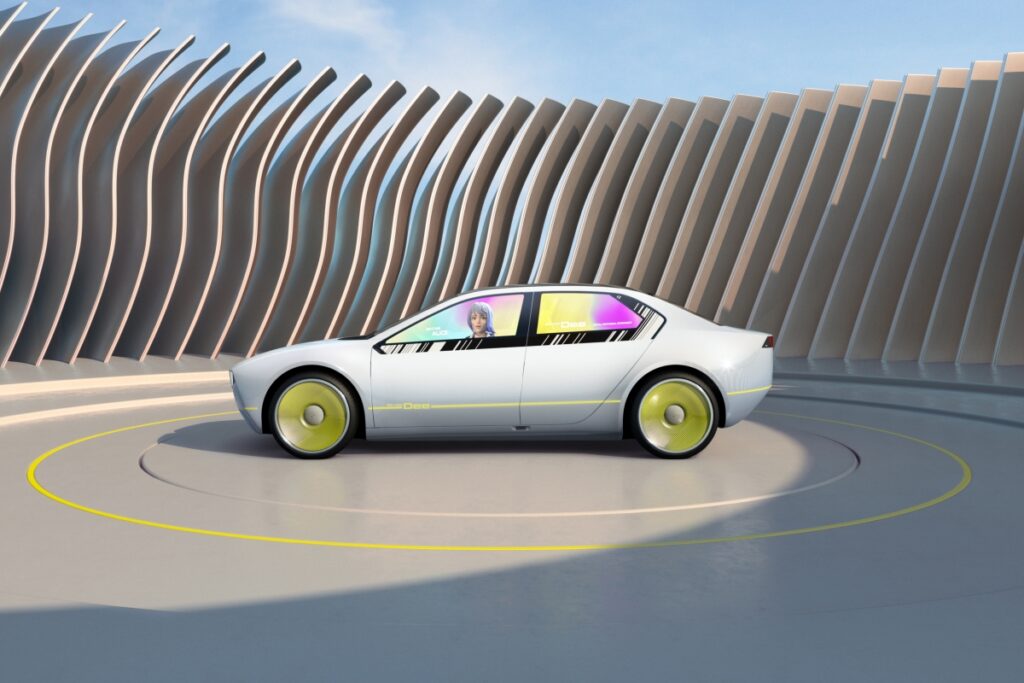 'Dee' stands for Digital Emotional Experience, and its aim is to create an even stronger driver-vehicle bond in the future. We're all familiar with heads-up displays or HUD, but the i Vision Dee takes things to the next level by extending the advanced HUD right across the full width of the front windscreen. In combination with "shy-tech sensors" on the instrument panel, drivers can decide how much or how little information they want the advanced HUD to display. Five-step selection for the advanced HUD includes analogue, driving-related information, and augmented-reality projections. The side windows feature dimmable technology that can gradually fade the outside world out, but I'm sure the folks at LTA would have something to say about that. This advanced HUD technology is said to be available in BMW's Neue Klasse models starting from 2025.
Remember the BMW iX Flow? That featured E Ink technology and enabled the SUV to change colour from black to white. Well, that was during CES 2022. This year, the i Vision Dee concept features an improved E Ink technology that can accommodate 32 colours on its exterior, including the rims. The bodywork, is divided into 240 individually-controlled E Ink segments. These can also be configured into combinations of stripes and quadrangles.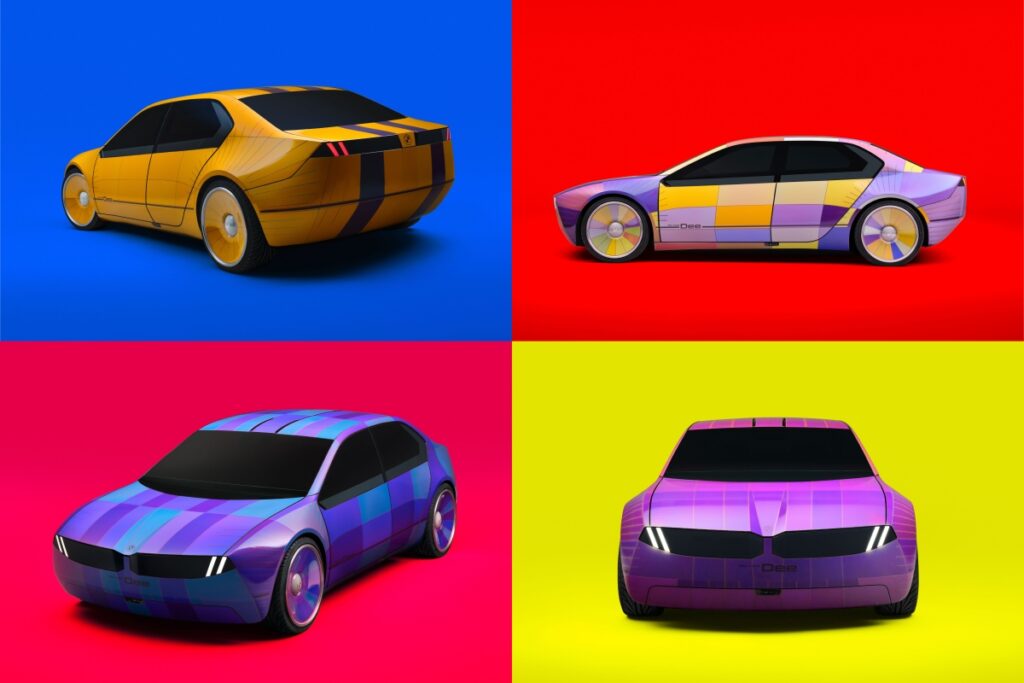 BMW will not like this but the front end of the i Vision Dee concept looks strongly inspired by the Lancia Fulvia Sport 1600 Zagato. I get it, they were going for the headlights-in-integrated-kidney-grille look, but DANG, that looks like a modern-day Zagato-designed Lancia. Anyway, moving on…
Remember this new word, 'phygital', which represents a fusion of 'physical' and 'digital.' The headlights and closed kidney grille can display different 'phygital' icons, thereby showing different "facial expressions." This allows the i Vision Dee concept to literally "talk to people" via natural language while visually expressing different moods such as joy, astonishment or approval. I wonder what expression it would wear if I told the car that it looks Lancia Zagato-inspired…. 😇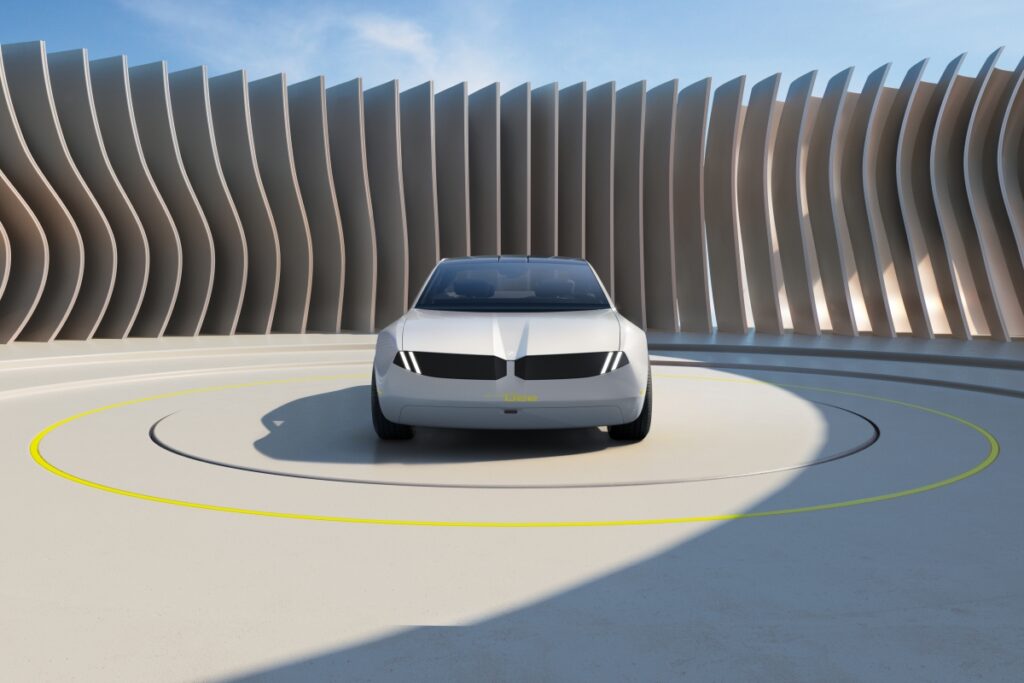 The i Vision Dee concept's design is decidedly minimalist, both outside and inside. Traditional BMW design elements like the kidney grille, twin circular headlights and the Hofmeister kink have been re-imagined here with 'phygital' icons replacing analogue elements.
That also goes to the inside of the vehicle, where digitalisation plays with minimalist materials, controls and displays to ensure nothing distracts from the digital experience. More 'phygital' features abound inside with touchpoints on the steering wheel's uni-spoke that come alive digitally when approached or touched, and can be operated by moving one's thumb. BMW says that the aim of this is to "support the principle of 'hands on the wheel, eyes on the road'", although with how iDrive 8's touchscreen climate controls are implemented, I would adopt a wait-and-see approach.
One cannot, however, detract from the innovation that BMW has brought with the i Vision Dee concept. It will be interesting to see how concept technology translates to actual implementation in Neue Klasse models from 2025 onwards.
---
Enjoyed that article? Get more of the latest in car news here!