A closed-door media preview event at the Changi Exhibition Centre enabled the BYD Seal to showcase its prowess.
---
The sun rose over the Changi Exhibition Centre in Singapore on a crisp September morning. The air is filled with anticipation as BYD Singapore extended an exclusive invitation to the media for a rendezvous with their latest marvel, the BYD Seal electric sedan.
BYD didn't just want you to know about their new addition; they wanted you to feel it, taste it, and experience it firsthand. So, they rolled out the red carpet, or rather, the black tarmac, at the Changi Exhibition Centre.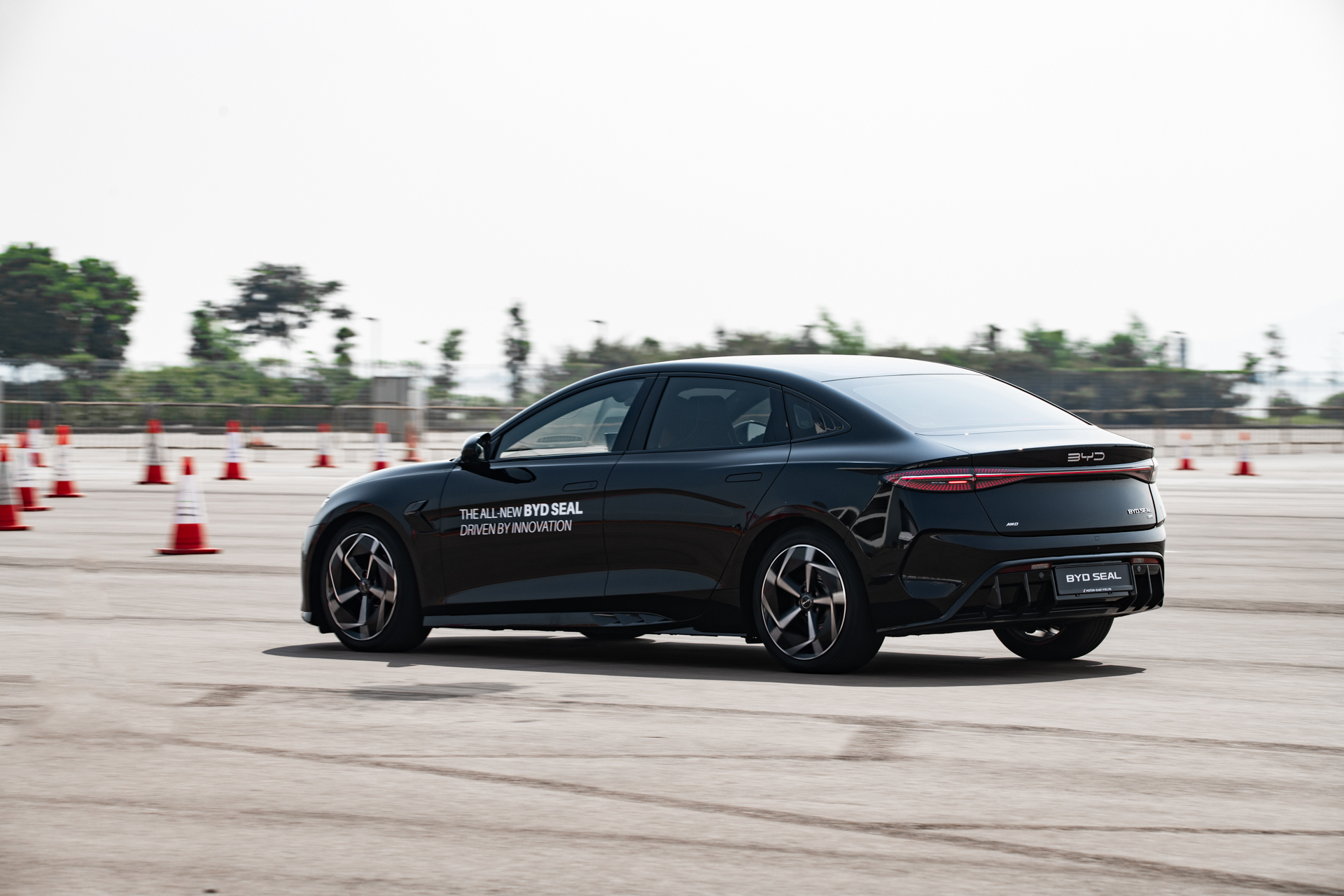 They put them through their paces on two challenging courses: the Handling Course, a mini circuit marked by cones, and the Slalom, Acceleration, and Braking Course. These courses were designed to let us experience the Seal's prowess.
First impressions? The BYD Seal is very neatly put together: their in-house developed Cell-To-Body Technology seamlessly integrates the Blade Battery into the car's structure, creating a fortress of rigidity. The result is torsional rigidity that rivals high-end luxury cars.
And let's not forget BYD's intelligent Torque Adaptation Control (iTAC) system; digital wizardry that allocates drive torque to the powered wheels with uncanny precision. You can accelerate out of a turn, and the car responds with silent efficiency, countering understeer, and delivering a razor-sharp response.
Now, let's talk power. There are 3 variants of the Seal that will be launched on our sunny shores:
| | | |
| --- | --- | --- |
| Variant | Power | WLTP Range |
| Dynamic | 201bhp and 310Nm | 460km |
| Premium | 308bhp and 360Nm | 570km |
| Performance | 523bhp and 530Nm | 520km |
But power isn't just about numbers; it's about how the rubber meets the road. With double wishbone suspension at the front and a multi-link setup at the rear, BYD has created a respectable handling machine.
It's not just about going fast; it's about feeling connected to the road, and the Seal delivers that in spades.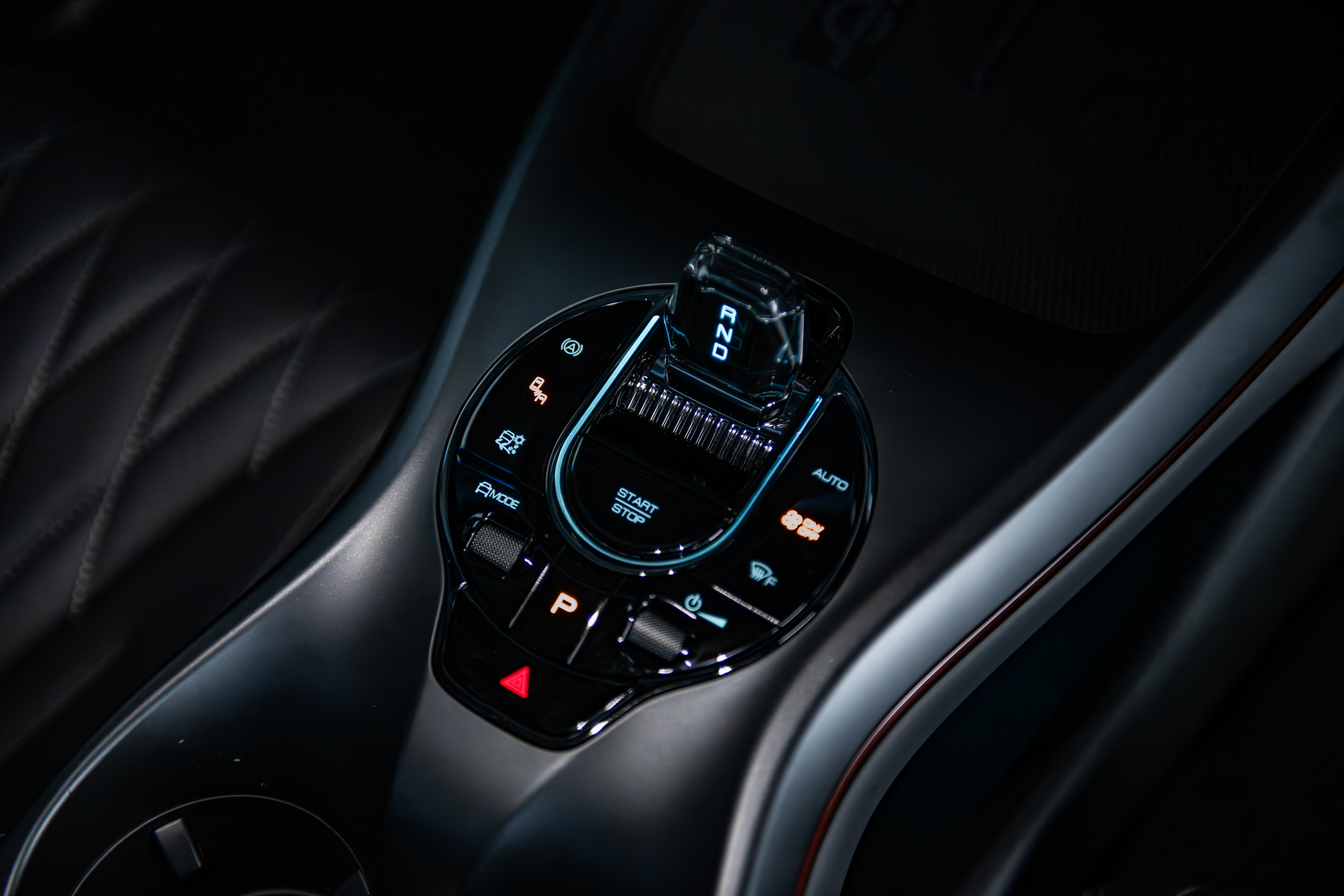 Step inside, and you'll find a cabin that's nothing short of opulent. A panoramic glass roof, a 15.6-inch rotating touchscreen infotainment display, power-adjustable and ventilated front seats – it's a world of luxury that cradles you as you command the road.
And speaking of commanding, the Seal comes equipped with a full suite of driving assist systems, because safety is never an afterthought.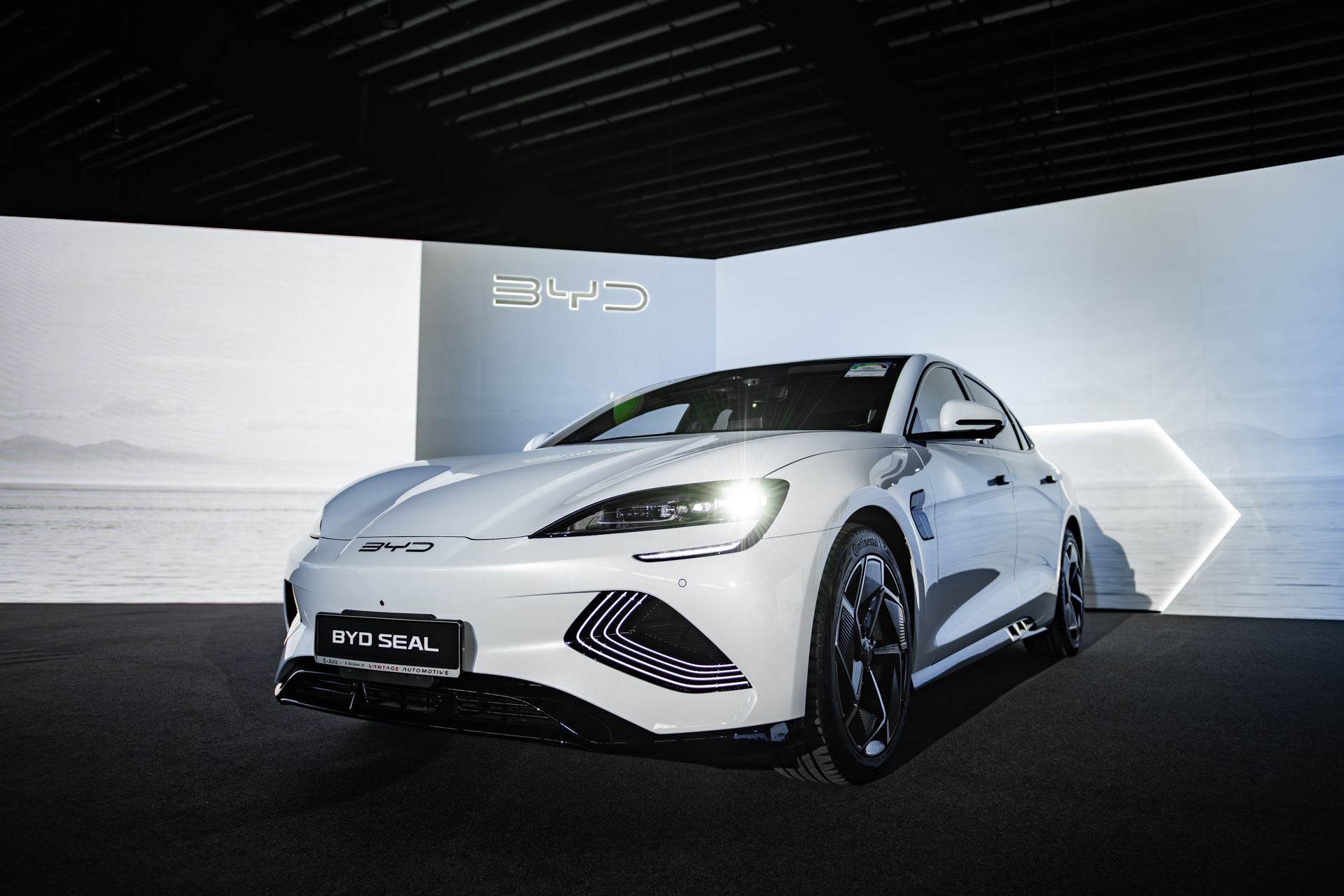 And might I add, the Seal is a head-turner? Its sleek silhouette boasts an ultra-low drag coefficient of just 0.219cd. The front end, a blend of Porsche Taycan and Renault Megane influences, exudes confidence, while the silhouette might remind you of a certain competitor, the Tesla Model 3. It's a design that flows and captivates, marrying sportiness with sophistication.
As for the price, the BYD Seal Dynamic, Premium, and Performance variants start at $242,888, $252,888, and $284,888 (with Guaranteed COE), respectively.
So, as the sun sets on the Changi Exhibition Centre, we're left with the promise that the BYD Seal isn't just an electric sedan; it's a statement. It's a promise that the future of driving is here, and it's electric, elegant, and exhilarating.
| | |
| --- | --- |
| Car model | Price as of press time (inclusive of COE) |
| BYD Seal Electric Dynamic 61.4 kWh (A) | $238,888 |
| BYD Seal Electric Premium 82.6 kWh (A) | $248,888 |
| BYD Seal Electric Performance kWh (A) | $248,888 |
Photo Credits: Sean Loo (@auto.driven)
---
Read more automotive news at AutoApp, or check out our latest videos on Ignition Labs TV!