Even though prevention is better than cure, we sometimes still find ourselves in a pickle when the car breaks down. These are the items to stock in your car emergency kit that will help you in a pinch.
---
Breakdowns are an inevitable reality of car ownership, sometimes due to parts wearing out, and other times because of unexpected faults. Fortunately, help is rarely more than a phone call away in Singapore, and you are unlikely to be stranded in the middle of nowhere. Nonetheless, it is always good to anticipate a potential breakdown or accident, and make sure that you have some emergency supplies to tide you through until help arrives. But, what should you have in your car emergency kit?
Jump to:
1. Reflective triangle and hi-vis vest
2. Flashlight
3. Portable jump starter and jump cables
4. Car fluids
5. Fire extinguisher
6. First aid kit
7. Duct tape
8. Tool kit
9. Car escape tool
10. Portable tyre compressor and sealant
Items you stock in a car emergency kit differ between geographical locations – I highly doubt you'll find an ice scraper or snow chains particularly helpful here. And, besides your car emergency kit, there are some day-to-day items that will prove helpful too. Rags or a pair of gloves will come in handy (har har) when dealing with hot engine parts, and you'll definitely want some clean water or wet wipes for clean-up.
So, here are the 10 must-have items you should always have in your car. You'll be glad to have them in an emergency!
1. Reflective triangle and hi-vis vest
If your car is experiencing problems, the last thing you want to be is a hazard to other motorists. Having a reflective triangle will provide other drivers ample warning that your car has stopped. After you've pulled over and turned on your hazard lights, place your reflective triangle about 4 to 5-metres away from your vehicle (or about 10 to 15-metres away if you are on the expressway). Alternatives such as boxes or pails are less ideal, as they may not be as easily noticeable compared to the reflective triangle.
While you're at it, wear a hi-ves vest as a precaution. Especially when visibility is poor, such as at night or on a rainy day, being easily spotted by other motorists will also reduce the risk of accidents.
2. Flashlight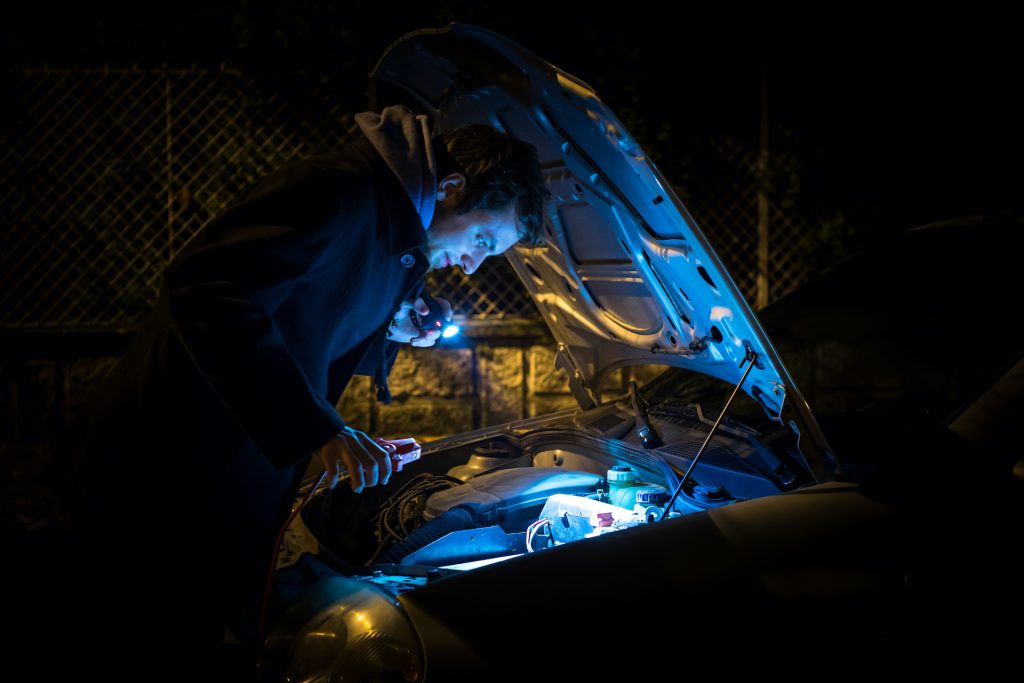 While you won't need a how-to guide on using a flashlight, having one in the car is always useful, especially if you happen to run into some car trouble late at night when visibility is poor. Or, you know, maybe you've dropped your AirPods under the car seat. Some flashlights come with nifty features such as magnetic attachments or adjustable angles. They attach easily to the underside of your bonnet, and is a real godsend when you don't have an extra pair of hands.
3. Portable jump starter and jump cables
If you have problems starting your car, you might be having battery issues. Car batteries have fixed lifespans, and it is recommended that they are replaced every few years. If you have a dead battery, your car's engine can still be jump started with the help of another car, or with a portable jump starter if there are no other cars nearby.
You might also want to invest in longer jumper cables for safety reasons too, as some of these that come with the portable starter may be too short. When shopping for cables, don't settle for the cheapest jump cables in the clearance bin at the auto parts store. These are usually flimsy and don't work that well. Instead, invest in cables that are thicker, heavier and on the stiff side.
4. Car fluids
Fluids like engine oil and coolant are important in helping your car function optimally – without these, your car could overheat, or its parts could wear out more quickly. If you smell oil or exhaust fumes in your car, your engine may be overheating, and this can lead to irreparable damage. Check if your engine requires an oil change or if your coolant needs replenishing. Once you've done the top-up yourself, make sure to schedule your next car servicing as soon as possible too.
5. Fire extinguisher
While there are many reasons a car could catch fire, ensuring the safety of you and your passengers is utmost should you ever be in such a situation. Type B and C fire extinguishers are recommended for car fires, and you should only attempt to put a fire out after:
the engine has been turned off to stop the flow of fuel,
you and other passengers are a safe distance away, and
emergency services have been notified.
Do not open the bonnet of the car if you suspect that to be the source of the fire. Make sure you know how to operate the fire extinguisher, and always maintain a safe distance between yourself and the car.
6. First aid kit
Besides breakdowns, car accidents happen too. Depending on the severity of the collision, injuries – both major and minor – can occur. A first aid kit can be used to treat minor injuries while waiting for emergency services to arrive.
7. Duct tape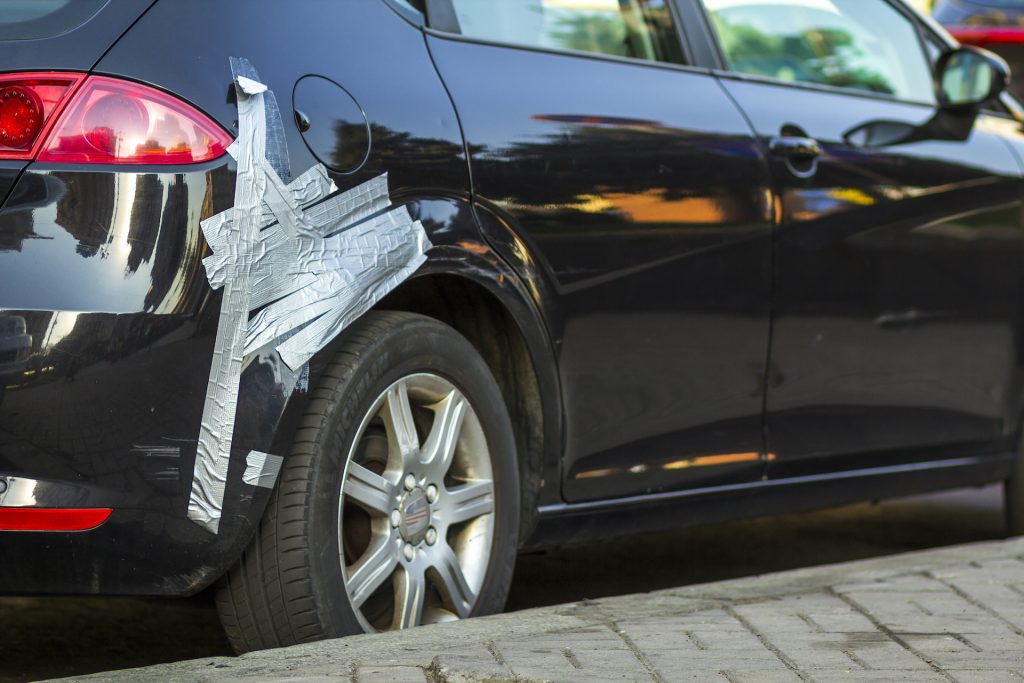 While duct tape is not a long-term solution by any means, it does come in handy at times. It can be used to patch leaky tubes, or even hold your rearview mirror in place if it has broken off. I'm sure it will also help with keep back-seat drivers quiet on long drives too.
8. Tool kit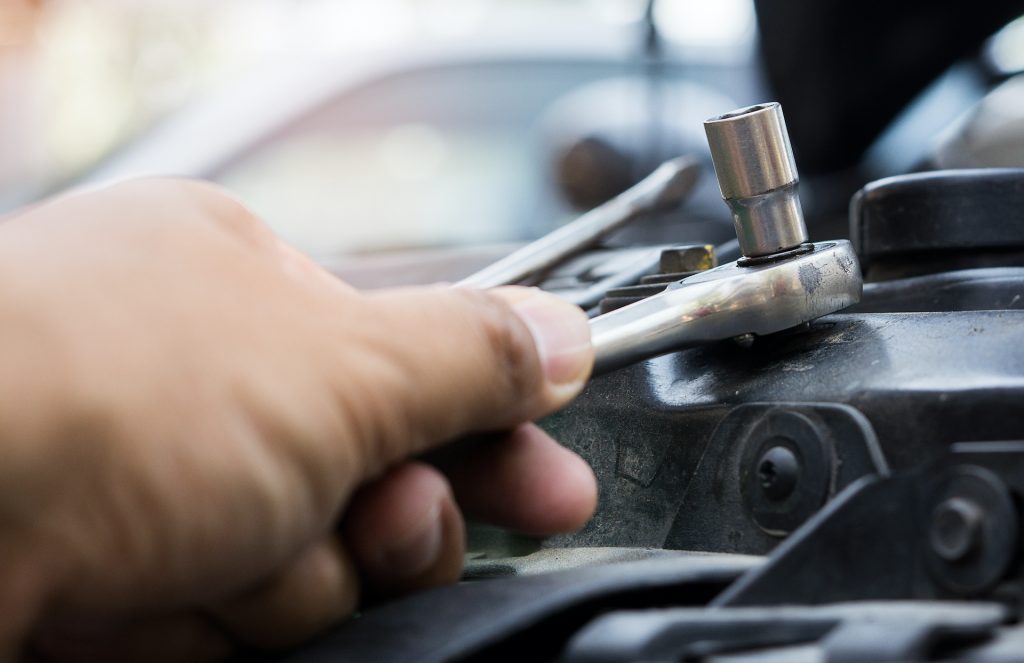 In another nod to quick fixes and temporary measures, a tool kit can work wonders with loose battery terminal connections, a slipped hose clamp, or other straightforward problems that are easy to spot.
9. Car escape tool
Collisions and crashes can result in seatbelts and doors becoming jammed. While we hope you never have to resort to such a measure, having a car escape tool that comes with a seatbelt cutter and window breaker can be the difference in a life and death situation.
10. Portable tyre compressor and sealant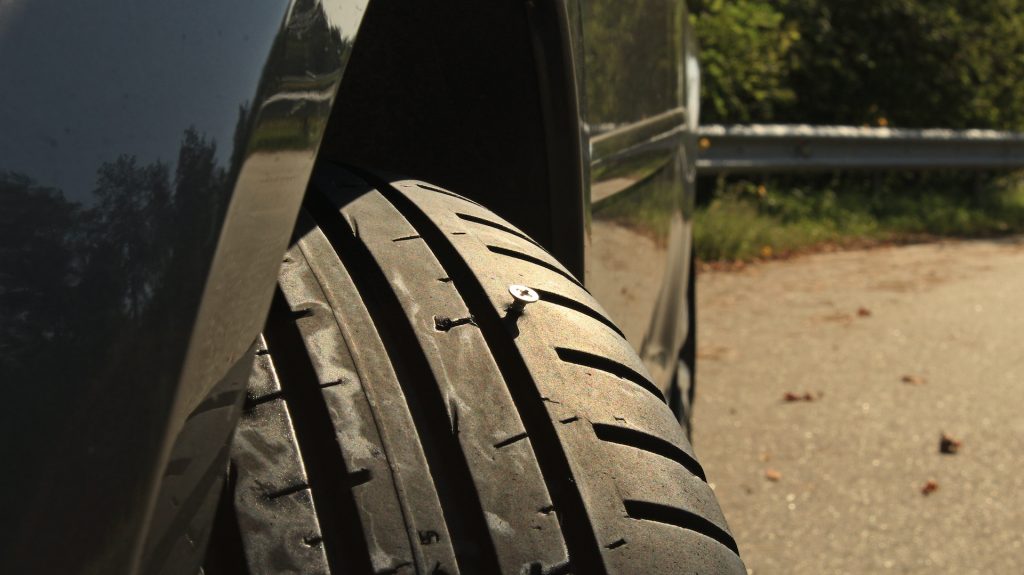 Did you drive over a nail by accident? If you suspect that your tyre has a puncture, having a tyre compressor and foam sealant will at least see you through the short drive to the nearest tyre shop. Different sealants work differently, so be sure to read the labels before proceeding!
---
Now that you're prepared to deal with breakdowns, learn how to care for your car with these preventive maintenance tips.