Ultra-exclusive hypercar manufacturer Pagani turns 25 this year, and it already has a long-celebrated history of high-performance and highly desirable machines.
---
And these cars are hard as hay to get your hands on too. Pagani only produces around 50 cars annually, which equates to an average of one car each week. Compared to other mainstream manufacturers, these numbers are frankly comical.
But, that is exactly how Mr Horacio Pagani, Pagani's legendary founder and CEO, wants it to stay. 25 Years Of Pagani, same old traditions.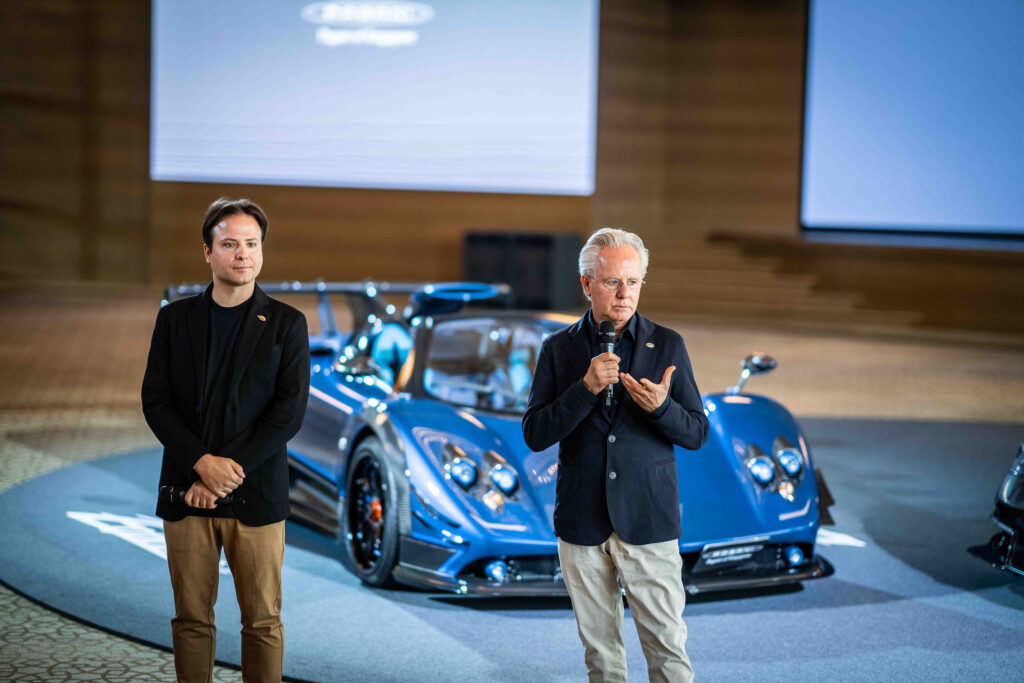 Mr Pagani, who was the guest of honour at a recent media luncheon at The Ritz-Carlton on Wednesday (12 April), mentioned that when he founded the famed Italian marque, he envisioned his customers around the world becoming a small and close-knitted family.
And what better to show off Pagani's might than with two of their finest – the Pagani Huayra Roadster BC and Pagani Zonda Kiryu. The Huayra Roadster is one of 40 units produced, while the Zonda Kiryu is even rarer, being the only one of its kind ever conceived.
The Zonda Kiryu was born in 2015 by Pagani's Uno-di-Uno (Italian for One of One) division. It is the first Pagani that touts blue anodisation and blue transparent blue carbon for its exterior coat, dubbed blu Tricolore. If that wasn't cool enough, you still have a 7.3-litre V12 that makes 760bhp.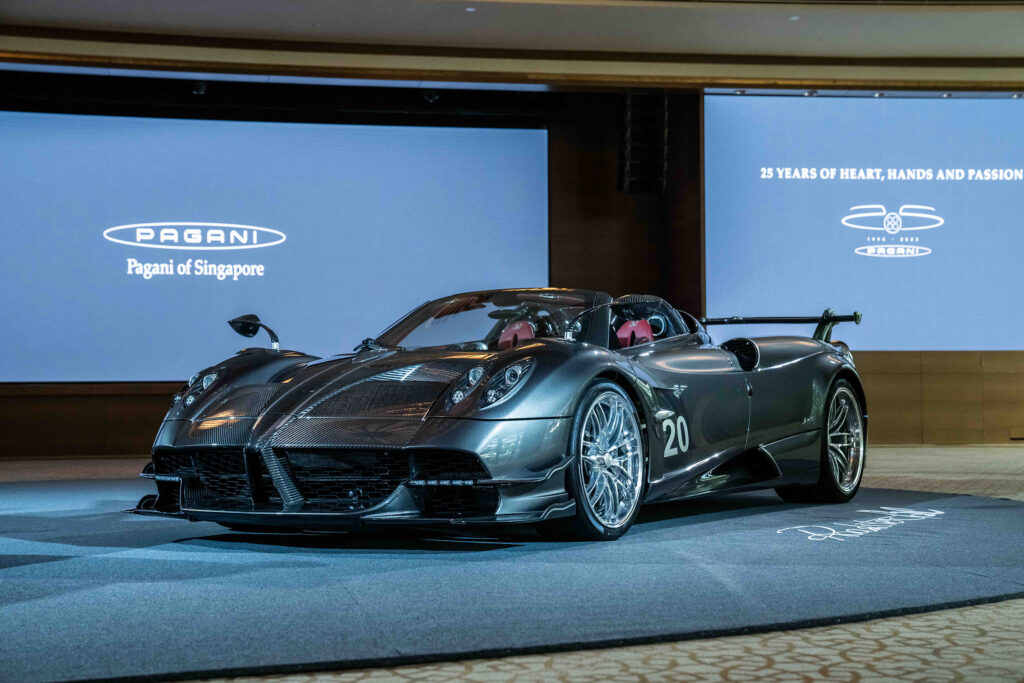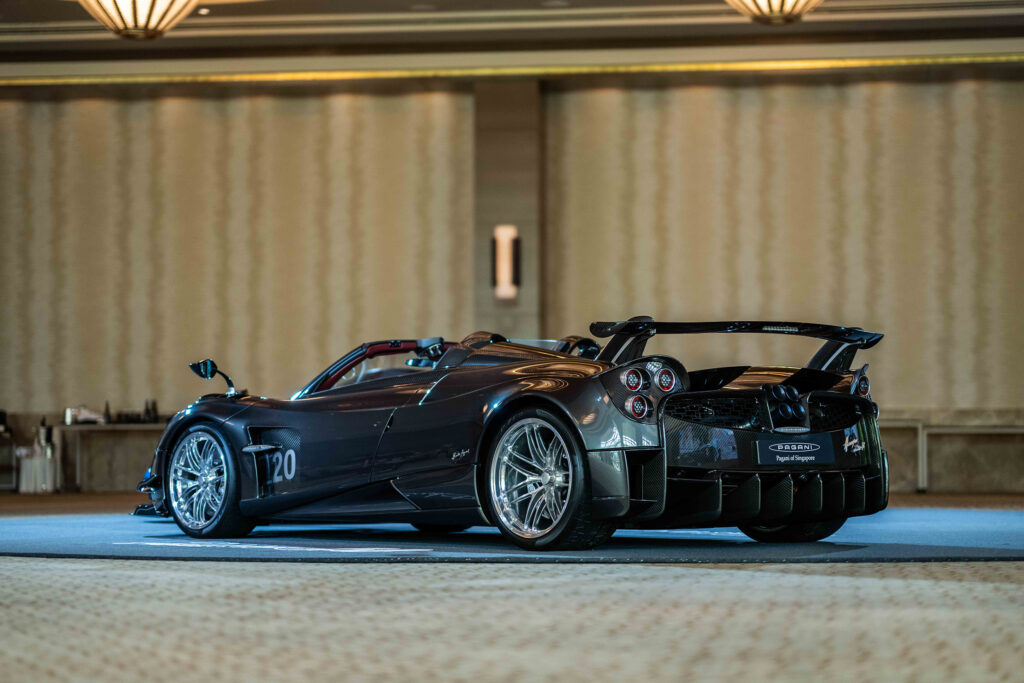 The Huayra Roadster BC may not be as opulent as the Kiryu, but it is still one special machine. As Pagani's way of illustrating the Huayra's final curtain call, they spared no expense in making it as hardcore as possible.
Constructed using Carbo-Triax HP62 and Carbon-Titanium HP62 G2, these fancy materials increase torsional rigidity while reducing weight (win-win?). This makes the Huayra Roadster BC 100kg lighter than the "normal" Huayra Roadster. Oh, and did you say power? The BC has a twin-turbocharged 6.0-litre V12 spitting out 791bhp and a monstrous 1050Nm of torque.
Traditionally Paganis always feature four exhausts, but the Roadster BC is the first model to feature six. Showboating, this.
Mr Pagani's visit highlighted Singapore's importance as one of the company's key global markets. He will spend nearly four days in our sunny little enclave before making his way to Hong Kong.
From all of us petrolheads, I would just like to say: Thank you Mr Pagani. Your cars are the epitome of sophistication and will continue to line bedroom walls for decades to come.
---
Read more automotive news at AutoApp, or check out our latest videos on Ignition Labs TV!