This crossover hatchback brings a much-needed touch of class to the Cat A COE segment.
---
As I write this, the COE for cars with more power than 130hp costs an eye-watering $93,950. Ukraine war notwithstanding, all other indications are that it won't be long before Cat B crosses the $100k mark…
If you're in the market for a car at the entry point of the market, then shopping in the Cat A segment for a car that makes less than 130hp or has an engine capacity that's less than 1,600cc becomes a more obvious option. Even if it still costs $63,000, thirty-grand is thirty-grand.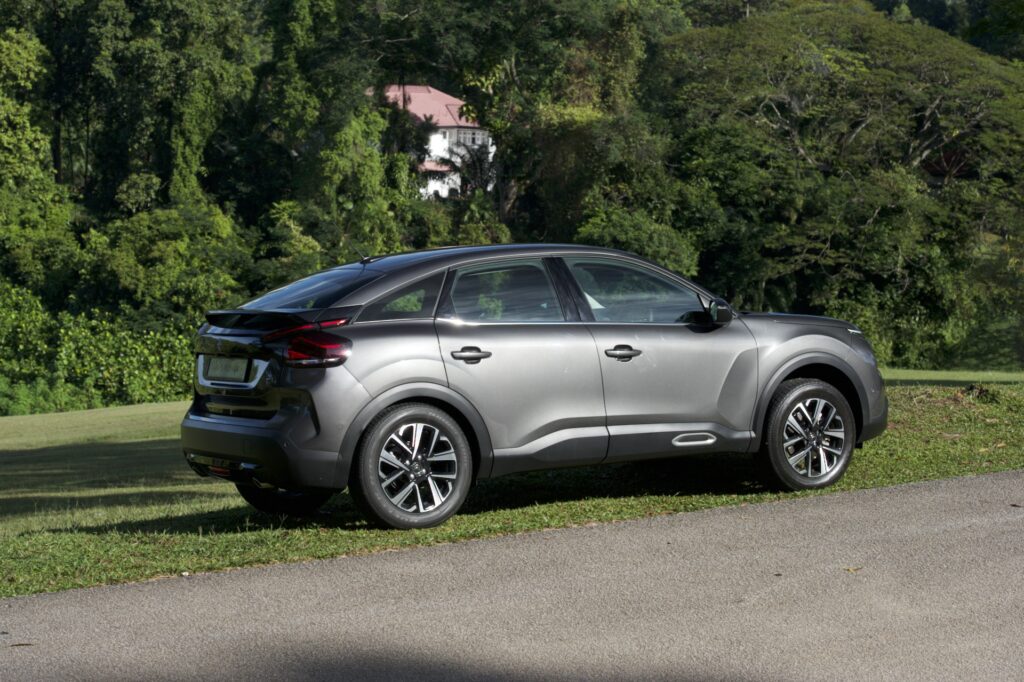 Look around in this category however, and you'll see that its slim pickings if you're after something with a bit of style, performance or European-made.
In a dearth of options, the all-new Citroën C4 tested here stands out as a compelling option.
First of all, it's pretty stylish. This Citroën C4 eschews the looks of a typical hatchback with a slightly higher stance off the ground. Yet, it's not as boxy as Sport Utility Vehicles (SUVs) tend to be. Rather, its sloped rear end echoes the silhouette of SUV coupes such as the Audi Q3 Sportback, BMW X4, or the Mitsubishi Eclipse Cross.
Personally, I would be inclined to classify it as a hatchback, until I saw the Bridgestone Dueller H/P tyres fitted to it. These rubbers are normally meant for SUVs and so convinces me that this car is actually a crossover. The roads in the centres of European capitals such Rome and Paris can be pretty bad with cobblestones and potholes, so this car with these tyres would make short work of them.
Especially like the latter, the Citroën C4 has a rear windscreen where it's horizontally split by a rear spoiler. At the risk of revealing my, er, vintage, this detail also brings to mind cheeky little coupes such as the Honda CR-X and Mercedes-Benz CLC.
In any case, it's design alone should serve as a nice talking point when you roll up in this C4. Citroën is a brand that's synonymous with some of the most iconic model in the pantheon of car design; the CV2, DS, and SM, among others, are some of the coolest-looking cars that could still hold up if they appeared in a fashion spread in the pages of Vogue.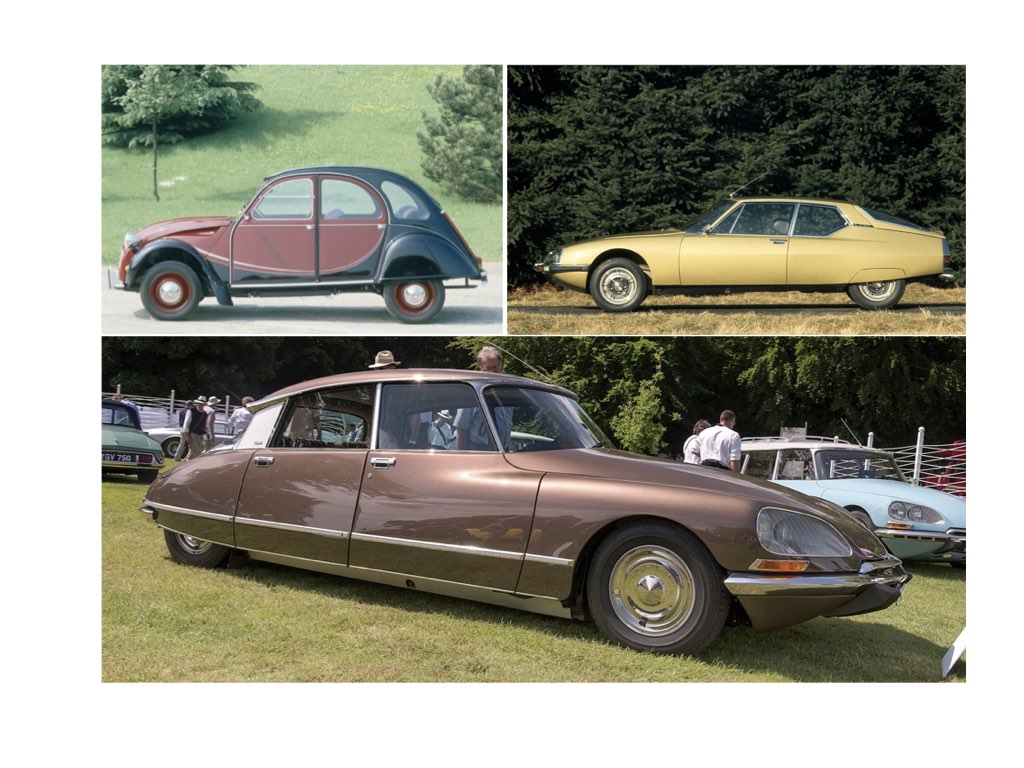 The Citroën C4 at least offers a modicum of style and can lay claim to this rich heritage.
Another well known tradition of Citroën is their reputation for amazing ride comfort. Ask anyone who was around in the 70s or 80s what they remember about this French brand, and it's likely that they'll tell you about these cars that would magically rise when their engines started. The reason for this was their hydropneumatic suspension. This sophisticated system used gas and oil to control the ride height and counteract body roll. It was renowned for its 'magic carpet' ride and self-leveling where some models could even reportedly be driven on three wheels. Handy, if you had a rear tyre puncture and didn't have a spare.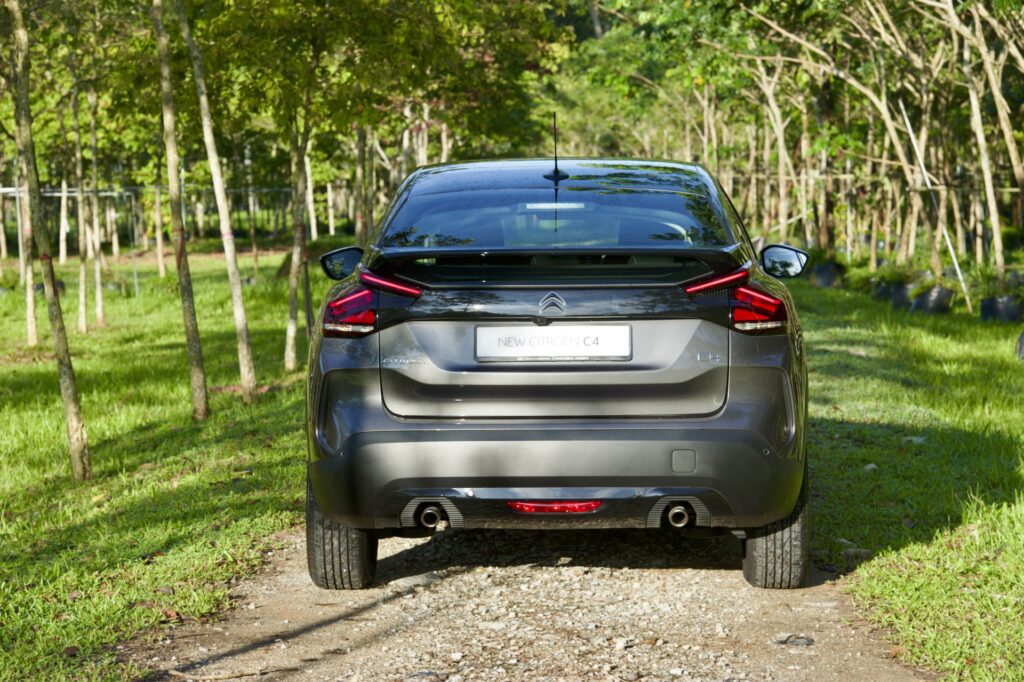 The latest Citroën C4 however, doesn't quite have the full-on hydropneumatic suspension, but instead come with a system called, Progressive Hydraulic Cushions. In essence, this system employs hydraulic suspension stops rather than solid rubber items that is found in a conventional shock absorber. In the event where the suspension is pressed down to the maximum and then rebounds to its normal position, these Progressive Hydraulic Cushions soften the impact so it won't feel like you're crashing when ever you drive over a pothole or go over a speed hump a little too quickly.
In any case, the Citroën C4 offers a grown-up feeling ride for a car that's referred to in similar circles as the SEAT Leon hatchback, Toyota CH-R and Volkswagen Golf. This company aside, it certainly feels better to ride in than most of the Cat A COE class contenders.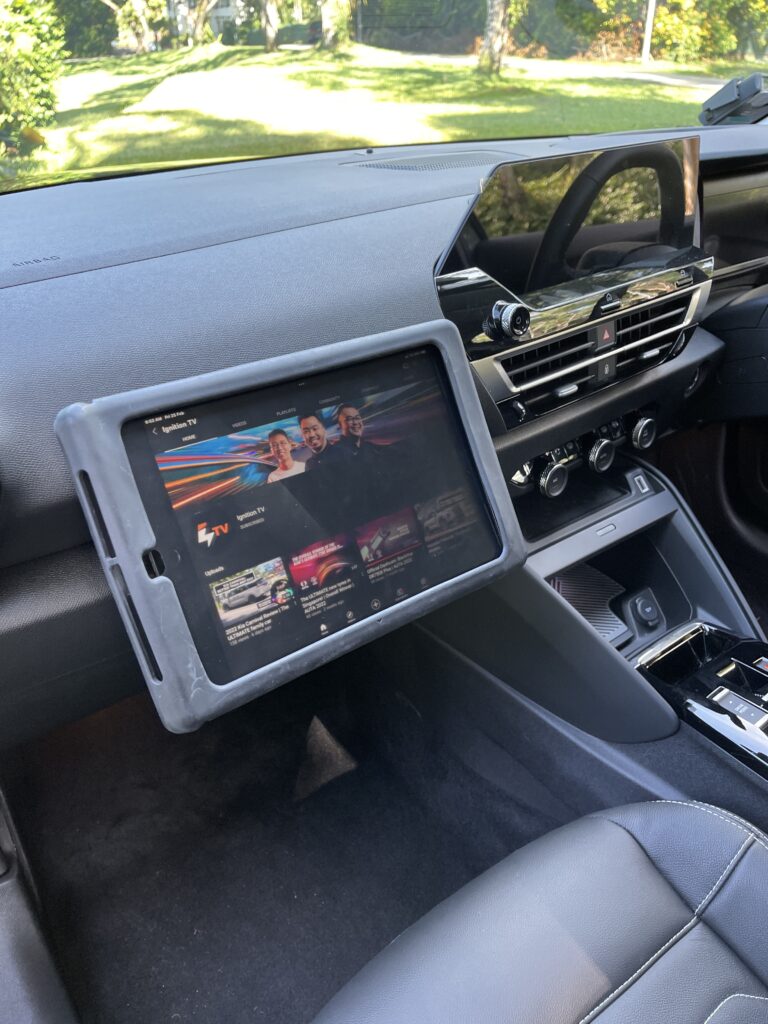 Inside, it's party trick is an iPad holder for the front passenger. When not used, it disappears neatly into the dashboard and even has a slim drawer to stow the digital tablet. It only works with a purpose-built case that clips into the car's holder however, and feels rather over-engineered for this purpose. Anyway, it should be a Godsend for families on road trips as would the pair of USB points for the rear passengers.
Up front, there's a wireless smartphone charger, but the Apple CarPlay or Android Auto connection must still be tethered by a charging cable.
Nonetheless, this is easily forgivable for the Citroën C4 has myriad other classy features such as a Head-Up display that is projected onto a glass visor, à la MINI. Also, its adaptive cruise control works all the way down to a complete stop. If the vehicle in front moves off within 30 seconds or so, the system autonomously accelerates to keep up. This is more than can be said of the systems found in some Cat A cars such as the Toyota Yaris Cross, for example.
With a maximum output of 1,199cc, its turbocharged engine is 129hp. This is actually ample for a car of this size thanks to an 8-speed automatic that makes the most of the available power.
It doesn't feel fast, but by no means does it feel lethargic either. Instead, it has just the right amount of oomph to feel accessible for novice drivers, yet imparts enough confidence that it can pull you out of trouble if you find yourself having to overtake a lorry for example.
If its build quality were a notch or two higher, Citroën could have a real winner on its hands. However, some details in the car seemed to not have been as developed as those in say a Volkswagen. One example can be found in the cupholders in between the from seats. Although they are certainly deep enough for tall drinks bottles, they are also too narrow to fit an insulated cup that usually tapers outwards toward the top. My 4oz commuter coffee cup for example, dangled precariously as it wasn't able to fully sit in the receptacle.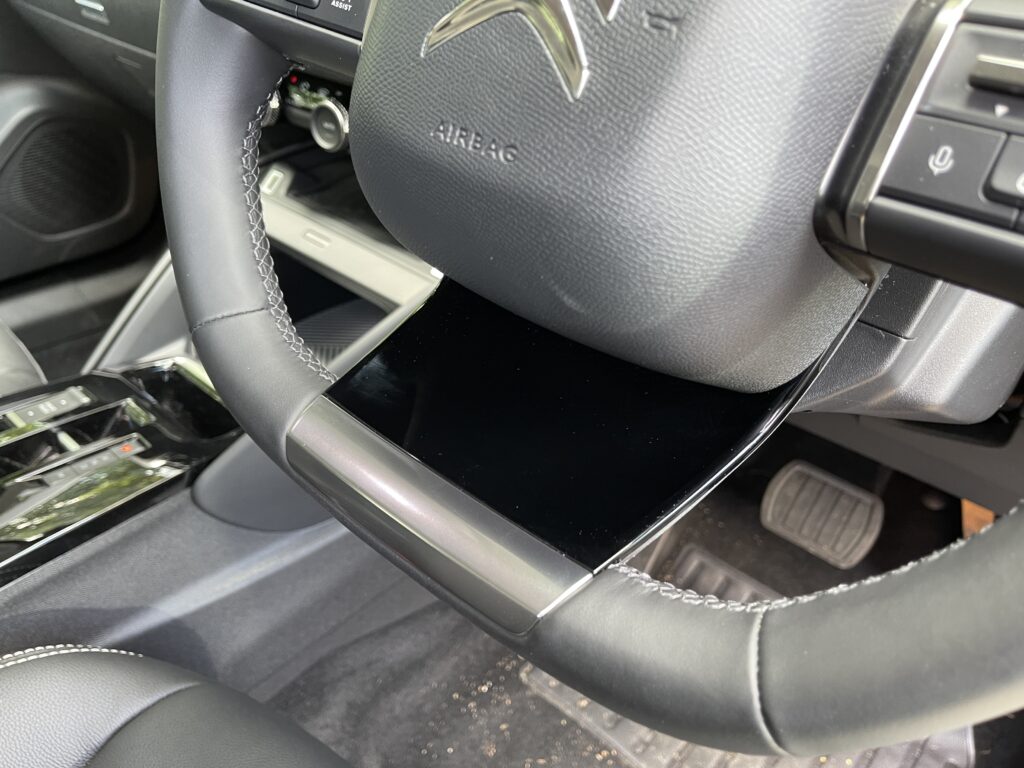 Also, the three-spoke steering wheel seems to have a needlessly wide bottom spoke. This part interferes slightly some quick wheel twirling is called for during parking maneuvers for example. Alas, perhaps one has to suffer for one's art…
Technical specifications
Citroën C4
Engine: 1,199cc 3-cylinder turbocharged
Power: 129hp @ 5,500rpm
Torque: 230hp @ 1,750rpm
Transmission: 8-sp automatic, fwd
0-100km/h: 10.4 seconds
Top speed: 210km/h
VES Band: A2
Base price: $115,999 with COE
Contact: Cycle & Carriage France
---
Still looking for Cat A Crossovers? Check out our review of the all-new Honda HR-V here.