Think car accessories are limited to cupholders, backseat organisers and seat covers? Well, some folks put their creativity to the test and came up with these cool but weird car accessories!
---
Don't you just love crowdfunding sites like Kickstarter and Indiegogo? All you need is a great idea, simple prototype and you could be on your way to making a multi-million dollar product. Once you get all the necessary backing and support on these sites, of course. Afterall, your bright idea could solve major problems, minor ones, and even those people never knew they had!

Now, now, don't get me wrong. I'm a big advocate for big ideas and creative solutions. I even once backed a cool looking water bottle on Kickstarter that I waited a whole year for. (That's a different story for another time.)
But just like most Tinder dates, the line between good-weird and bad-weird is sometimes a very fine one. So when it comes down to assessing the weirdness of these… weird car accessories, well, maybe it's better if you be the judge.
1. Pee whenever, wherever, as long as not together, with The Car Pool
Have you ever been on a long road trip, or in the middle of a massive jam on the expressway when you're suddenly overcome with the undeniable urge to relieve yourself? Then why not go for a sneaky lil' tinkle with The Car Pool, "the world's most portable toilet for men"! Instead of just using the nearest empty Coke bottle in your car, this a-pee-ling (sorry) device will ensure that you umm… aim with efficiency and precision! OTOT!
And ladies, if you are feeling a little left out, cast your gaze upon this curious contraption too! She-wee whuuut.
Funding status: Fully funded!
Get it here: The Car Pool Store
2. Send emojis on the road with Car Wink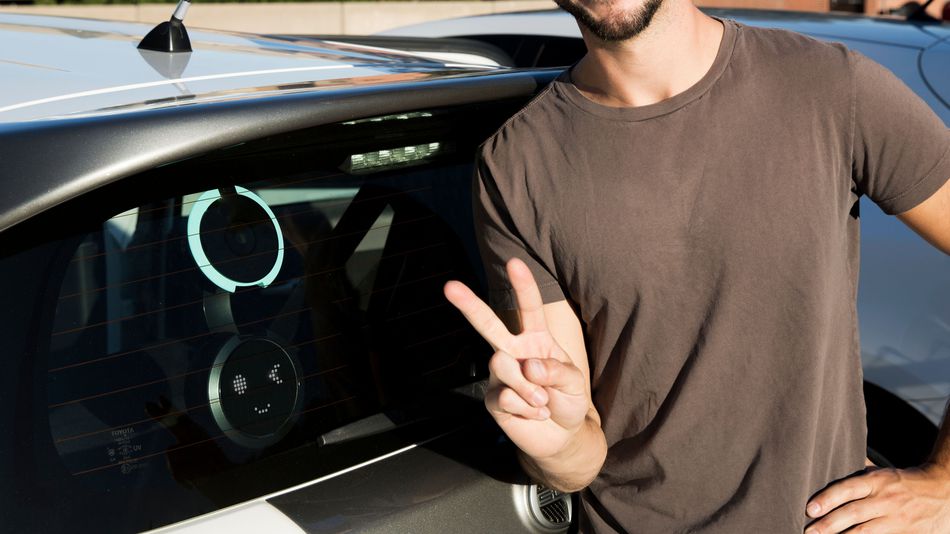 If you find yourself constantly wishing drivers would be more considerate on the roads or love FB groups like this, then this might be the gadget for you. Though I can't quite decide if Car Wink is weird-good or brilliant, there's no doubt it'll help share some happy vibes! Simply attach this solar powered device to your rear windscreen and you'll be able to send messages (in the form of emojis) to those around you. Did a driver just give way to you? Flash him a thumbs up! Are you being tailgated? Then flash him the… 'too close' emoji. Best of all, it's voice controlled once you hook it up to your smartphone!
Funding status: Fully funded!
3. Dip yo' nuggets with swag with the Saucemoto dip clip
Saucemoto is an in-car dip clip (yes, you read that right) that lets you easily slot in your sauce tubs for quicker dipping on the road! And if the tub doesn't fit, it comes with a little container of its own to fill up with sauce packets of your choice. Will likely not impress your date, but may earn you a second look from the fast food employee at the drive-thru faster than you can say, "extra curry sauce, please".
Funding status: Fully funded!
4. Keep your lil' one's head in place with NoBob
If you're one of the many parents who've frustratedly watched your tykes' head bob from side to side once they've dozed off in the car seat, NoBob might be what you're looking for! This special strap holds your child's head in place so you don't have to hazardously try to adjust them while driving. It's also nice that the device has been safety-tested and specially designed to stop your child from pulling it over their head. Though it may look a little strange to some, can you really say no to that cute little sheep wrapped around your little one's head? Aww.
Funding status: Fully funded!
Get it here: NoBob
5. Keep cool with the Orion robotic sunshade
The Orion sunshade is purported to be the first windscreen sunshade that automatically expands or folds itself with a press of a button! What's more, its compact nature allows you to easily store it in your cupholder, glove box or other compartments in your car. Found a much cheaper sunshade on Taobao, you say? But is it robotic, tho? Nope, didn't think so. And also, you have to admit it does look pretty slick:
Funding status: Funding in progress.
Back it here: Orion on Kickstarter
6. Breathe easy with Airbubbl
Based on their research (ooh science!), the folks at Airlabs claim that nitrogen dioxide levels in your car are on average, 21% higher than on the street. They attribute this to the unfortunate location of your car's air intake, which happens to be behind the exhaust pipe of whatever car is in front of yours. And despite the use of the air-con or air filters that keep out nasty particles, Airbubbl hopes to improve the quality of the air in your car even further! Cool. But on a side note, doesn't it look suspiciously like this?
Funding status: Funding in progress.
Back it here: Airbubbl on Kickstarter
7. Live the nomad life with Carsule
For those of you who've always fantasised about living in an RV or feel that Airbnb's are like sooooo 2019, you'll probably love weird car accessories like Carsule. Essentially, it's an inflatable booth that attaches to the back of your car. Offering ample sheltered space for a dining area and such, it also allows for panoramic views of the surroundings. It's also easily packed and stowed into a portable package when not in use. Of course, there probably aren't a lot of places you could use this in Singapore, but it might make for an interesting holiday up north once the COVID-19 restrictions clear!
Funding status: Fully funded!
8. Clean, polish AND seal your car's surfaces with Gentlewipes
Having worked as a copywriter in the advertising industry for some years now, I can confidently tell you that great branding goes a long way. That's one of the reasons why I really dig Gentlewipes. They're basically pimped-out, no-water-needed wet wipes that not only clean your car, they also give the exterior a high-gloss, sealing effect without the need for water or any fancy polishing treatment. But what really makes it all the more appealing is its cheeky packaging design and gritty product photography that's sure to lure any hipster within a 5-mile radius. So does it do everything it says on the bottle? Who cares! Take my money anyway!
Funding status: Fully funded!
Get it here: Gentlemonkeys
9. Get fancy with Snapbag, a sleek car… dustbin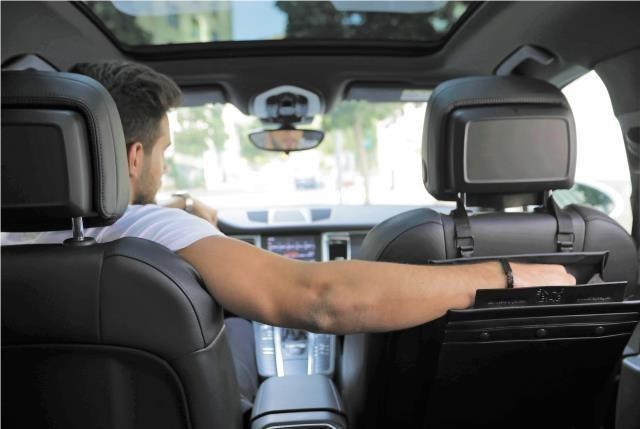 If you can't stand how some dustbins cheapen the look of your car's interior and really suck at holding in the rancid smell from the trash inside, then you need to check out Snapbag. So sleek, it looks more like a classy backseat organiser than a bin! It also boasts high capacity, leak and odour proof qualities, and comes with a washable plastic liner too. Best of all, it fits snugly on your seat and doesn't compromise legroom. Perfect for the aesthetically-focused driver!
Funding status: Fully funded!
Feature image credits: Medium
---
Now that you've explored some weird car accessories, if you're still in the mood for shopping, why not check out these cool car accessories for kids or visit these little known shopping places?