544bhp, no rear window, and a 102kWh battery that supports up to 200kW DC fast charging. This is the Polestar 4.
---
Polestar has recently revealed its coupe-style electric SUV at the 2023 Shanghai Auto Show, and as expected, it is a head-turner with a lot of power.
It also has a pretty bold design – there's no rear glass at all on the car, so the driver's rear view is supplied by a camera feed. Why the distinct lack of a rear window? Polestar states that it wants to create "a new kind of immersive rear occupant experience." The Polestar 4 sits just behind its larger Polestar 3 sibling size-wise and is set to go on sale this year. For Singapore, we are looking at a launch date sometime in 2024.
Unorthodox design
Design-wise, the Polestar 4 has a remarkable sleek and sporty design (as far as SUVs go), with the Macintosh-esque facade only broken up by subtle body panel creases and flared fenders. The lack of a rear window is certainly an odd decision, and it's bound to make the interior feel a bit claustrophobic. To counter that, a standard-fit full-length glass moonroof with optional electrochromic functionality floods light into the cabin, so at least you still get some doses of Vitamin D.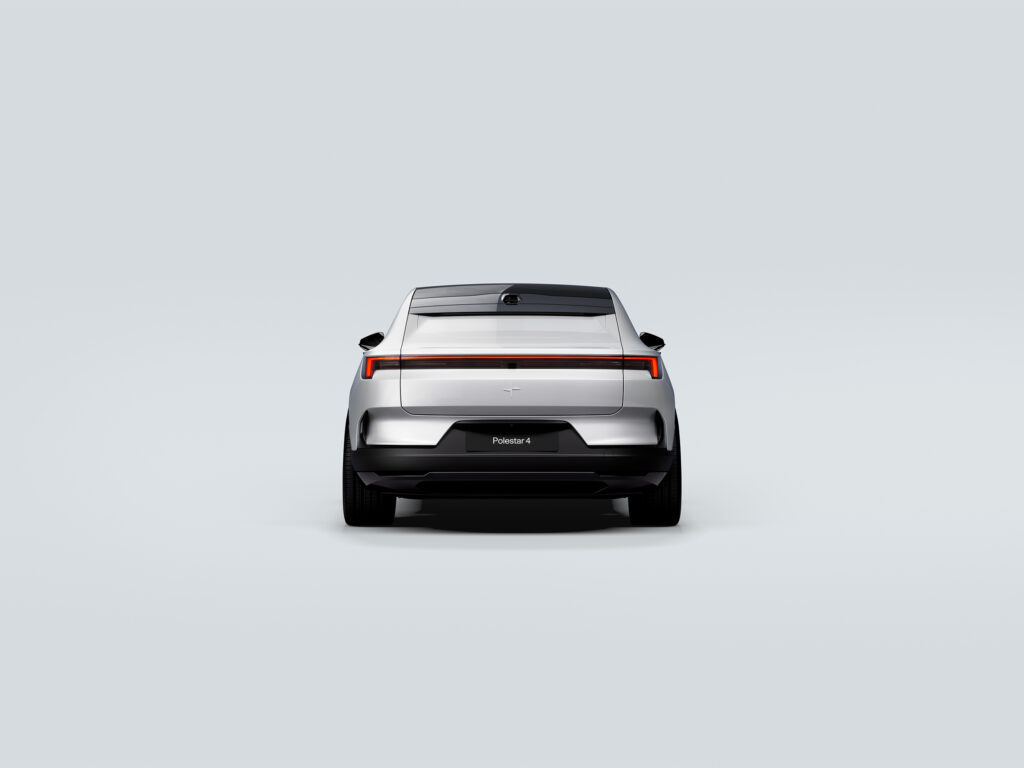 A High-Definition screen up front displays the feed from the rear camera. Polestar claims it allows for "a far wider field of view than what can be experienced in most other cars." Hopefully, this camera system is pretty robust. Should any part of it fail, the car may suddenly have a massive rear blind spot. 
Power for days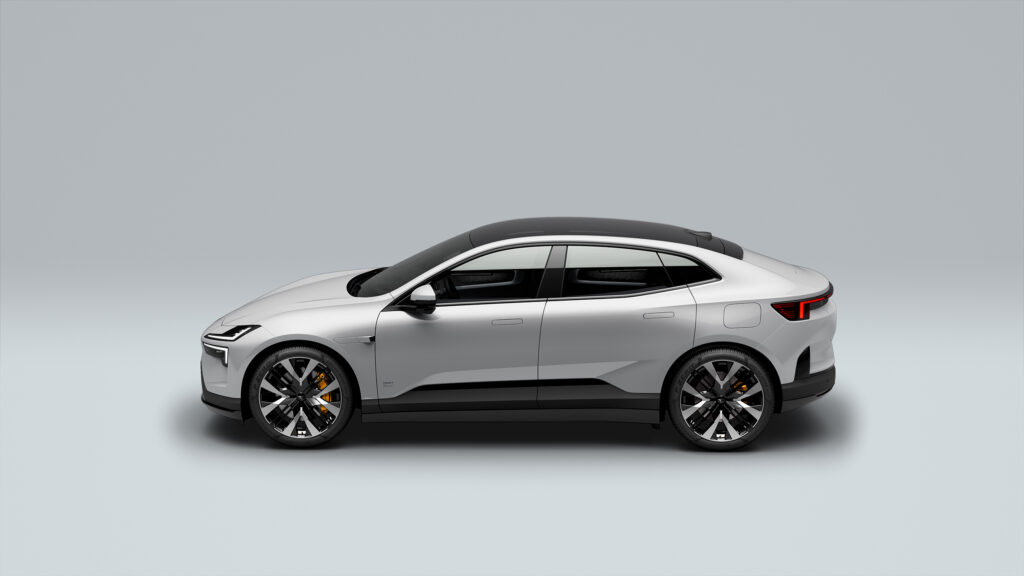 The Polestar 4 is built on parent company Geely's open-source Sustainable Experience Architecture. It won't have 3 rows like the Tesla's Model Y, but Polestar promises "generous interior proportions" for all occupants. 
There are a few models being released too. The base model rear-wheel drive variant will offer 272bhp and a longer-range battery. If that isn't enough, the monstrous all-wheel drive 544bhp variant will do the century sprint in a blistering 3.8 seconds. The optionally-specced 102kWh battery has a targeted range of 560 km (WLTP). Don't worry about its large capacity as well, as 200kW fast charging should allow the battery to top up fairly quickly.
Loads of technology to boot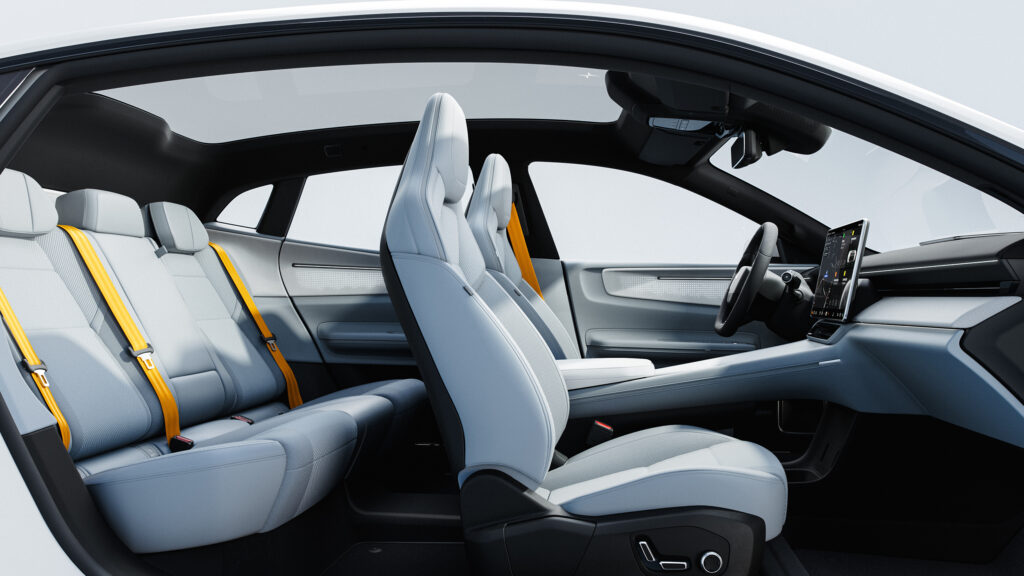 Similar to the Polestar 3, the Polestar 4's driver-assist (ADAS) system will run NVIDIA's Drive computing platform, which uses an array of 12 cameras, 1 radar and 12 ultrasonic sensors. Interestingly, one of those cameras is dedicated to monitoring the driver, spotting head and eye movements to warn them of fatigue or incapacitation. 
Drivers get a trip of displays, including a 10.2-inch instrument cluster and a 14.7-inch heads-up display (HUD) that shows speed, drive mode, turn-by-turn directions and more.
The 15.4-inch centre infotainment screen is powered by Android Auto, with Apple CarPlay available as well. For those who wish to belt out tunes, an optional Harman Kardon audio system with 12 speakers and a 1,400-Watt channel-hybrid amplifier can be specified.
So when will it be available?

No news on Polestar on when it will be available in Singpaore, but we are predicting at least after Q2 of 2024. Pricing has not been announced too, but expect it to cost upwards of 300k SGD. 
---
Read more automotive news at AutoApp, or check out our latest videos on Ignition Labs TV!