The multi-faceted Golden State proved to the be perfect setting to put Land Rover's most versatile SUV through its paces.
---
If you've never been to the United States, California would be a good place to start your American experience. Many first-timers might gravitate to the adrenaline-filled joy rides that Southern California is known for; Disneyland, Universal Studios and Hollywood – you get the idea…
With such varied terrain and weather conditions, perhaps the ideal car to explore this vast state would be the Land Rover Discovery R-Dynamic. For starters, it is one of the most spacious models in Jaguar Land Rover's portfolio. Although it is capable of seating up to seven occupants, our test car was used primarily as a five-seater. This configuration provided up to 1,137 litres of luggage space at our disposal which comes in handy when you have large suitcases and copious amounts of outlet shopping in tow.
In the styling department, the Land Rover's Designers had departed the traditional boxy silhouette in favor of a sleeker, shapelier look that seems to straddle the divide between the ultra luxe Range Rover and the more rugged Land Rover models such as the Defender. To this writer's eyes, the Discovery struck a nice balance of the two sides of the British brand.
The interior of the Land Rover Discovery is nothing short of impressive. The two-tone leather seats look commanding, yet inviting. You climb into the cabin and there's a sense of occasion where you take a moment to survey all before you, before embarking on your journey.
The graphics from the 11.4-inch central touchscreen are tasteful and look every bit as classy as the rest of the Discovery's cockpit. My favourite highlight was the climate control panel that could fold down to reveal a secret compartment. Makes you feel like a British super spy…
We drove one on a recent trip to Northern California and it felt in its element no matter where, and on what we drove it on.
The variant we drive was known as the R-Dynamic HSE. Compared to the standard model, the R-Dynamic a slightly redesigned grille, and bumpers as well as a slightly lowered ride height to emphasize its on-road dynamics. This suited us just fine as we, like the majority of SUV owners, spent almost all our time on sealed roads.
The reputation of Land Rover may be unsurpassed for off-roading, and to this end, our Discovery was no slouch either. One of the few models to be fitted with a low transfer case, this, along with a plethora of preset terrain programmes for the active air suspension meant that we were ready anything that California's rugged natural beauty had in store for us.
On-road, the Land Rover Discovery showed its new side which had acquired some fluency in the handling department. On the endless stretches of concrete-paved Interstate 'Freeways', the Discovery's Pirelli Scorpion Zero tyres effortless soaked up the bumps and drone that the grooved concrete can otherwise be deafening or at least tedious in lesser cars. Not so in the Disco. Impressive, considering it rode on optional 21-inch tyres.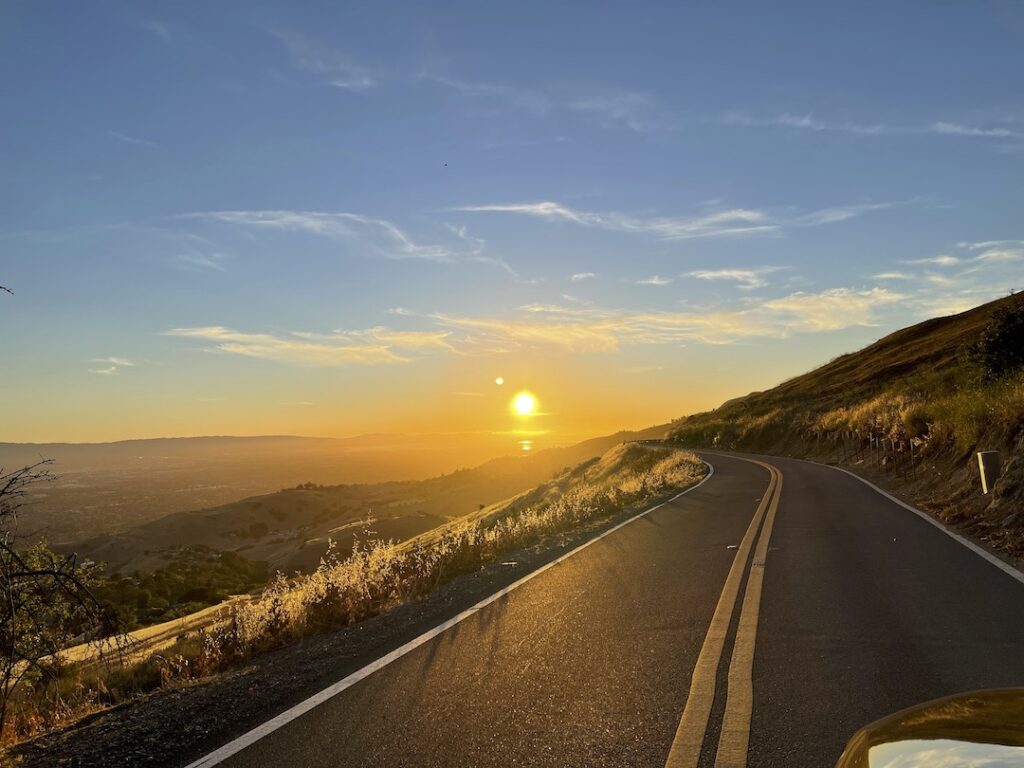 The big part of the refinement also comes by way of the optional 3.0-litre Mild Hybrid Petrol-Electric engine. Tuned to make 360hp, this in-line 6-cylinder 'Ingenium' from Jaguar Land Rover perfectly complements the relaxed driving characteristic of the Discovery. The reassuring surge of torque when acceleration is needed, yet happy to while away the miles in near silence, this is just the type of car you want to have a stress-free drive in.
Technical Specifications
Land Rover Discovery R-Dynamic S
Engine: 2,995cc, in-line 6 turbo Mild Hybrid Electric Vehicle
Power: 360hp @ 5,500-6,500rpm
Torque: 500Nm @ 5,500-6,500rpm
Transmission: 8-speed automatic, 4wd
0-100km/h: 6.5 seconds
Top speed: 209km/h
VES: C2
Base price: $468,999 with COE (indent only)
Contact: Wearnes Automotive
Things to see and do in Northern California:
San Francisco
With many connections available by land from San Francisco International Airport (SFO), the City By The Bay is often a good starting point for any journey in Northern California. One of the most iconic cities in the world, there's an unmistakable charm about the architecture and even the public transportation. Endless photo opportunities about and the hilly streets are no problem for the Land Rover Discovery.
Silicon Valley
Any tech buff would undoubtedly want to see the cradle of IT as we know it. The collection of cities such as San Jose, Cupertino, Mountain View and so on are a treasure trove of startup and dot.com headquarters where the next Big Thing might come from.
Monterey
A drive to the coast is a must as you will be rewarded with breath-taking vistas and the sight of Californian marine life such as seals, pelicans and maybe the odd humpback whale if you're lucky. Do take in the 11 Mile Scenic Drive on Pebble Beach which is worth the price of admission.
Yosemite National Park
Driving inland, you can look forward to Yosemite National Park. Famed for its giant Sequoia trees, and for Tunnel View, the iconic vista of towering Bridalveil Fall and the granite cliffs of El Capitan and Half Dome.
---
Enjoyed this review? Check out more of them here!