The Electric MINI Cooper SE is set to be launched in Singapore by Q3 this year.
---
MIAMI, USA – It's interesting to note that the biggest achievements of the new Electric MINI Cooper SE, car, are rather… prosaic. After all, is the brand's first full production electric car on sale.
Built on the same production line as other conventionally-powered MINIs in Oxford. The whole point of this car is to create an authentic MINI experience in the world of Electric Vehicles (EVs).
Electric challenges
While this might be hugely significant to the automotive industry, it's no big deal to the average consumer.
What they probably want to know is whether they'll have to make any compromises towards practicality. This is something that project lead Elena Eder said was of paramount importance to potential customers.
Here's how challenging it really is to build and Electric MINI. Ten years ago, the battery pack of the experimental MINI E was so big, it couldn't have rear seats. However, battery density has improved since then, and modern mechanical underpinnings make use of space more efficiently.
Oh, and Joe Public is also rather concerned about things like how much things cost. They certainly don't take too well to an electric car priced well above their conventional counterparts.
The solution
So then, welcome to Modernity. THIS MINI Electric has absolutely no compromises to interior space. Except maybe marginally less headroom in the back) and its 211-litre boot is exactly the same. Mini achieved this by stuffing the battery pack in the T-shaped compartment beneath the rear seats and centre tunnel.
As for how much the MINI Electric will cost once it lands in Singapore? We're not entirely sure yet. However, if European pricing is any indicator, it should be priced around the MINI Cooper S, which is at roughly $150,000 with COE.
Both cars even have comparable power outputs: 185hp and 192hp for the MINI Electric and MINI Electric Cooper S respectively. While the Cooper S is available with a multitude of body styles, the Electric is three-doors only.
What you'll be getting for your money, essentially, is a Cooper S that runs on batteries. This explains why MINI also refers to this car as the Cooper SE – the 'E' for Electric.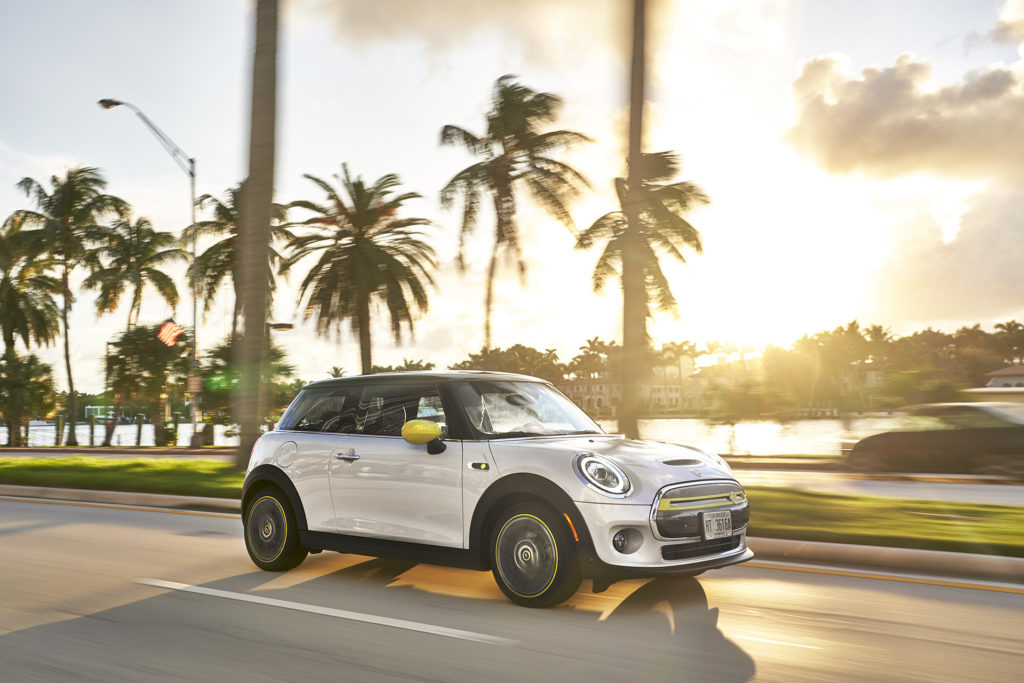 How it drives
For die-hard fans of the brand, there will be some pockets of resistance. Key to acceptance of this car is to make the transition to electric as painless as possible.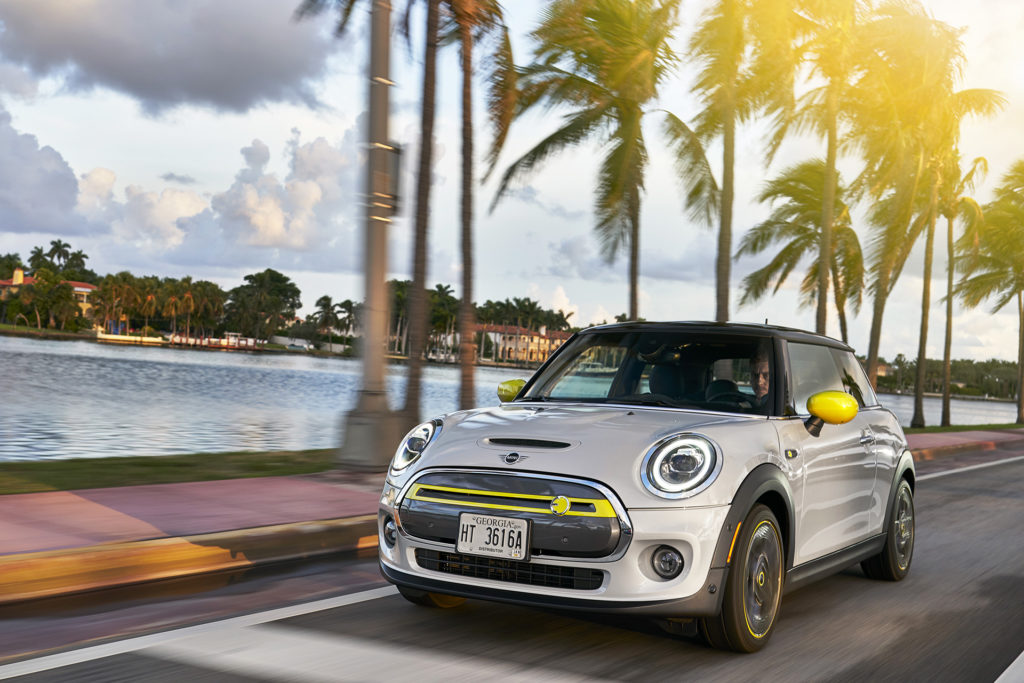 This is in stark contrast to the car that the Mini Electric shares its electric powertrain with: the BMW i3. That car was unapologetically, joyously different. It differed so much in philosophy and personality from everything else in the BMW range, it might as well have come from a different manufacturer… or planet.
To that end, mission accomplished. The MINI Cooper SE, is quite possibly the most advanced, forward-thinking car the brand has made. From a technical, manufacturing and philosophical perspective — it's virtually identical to everything else it already has.
Well, almost. There's that new digital instrument cluster, with a host of electric-specific information; the battery's state of charge and remaining range. The graphics are cheery, funky. We'd be surprised if this visual treatment doesn't make its way onto other MINIs before too long.
The rest of the car will be immediately familiar to anyone who's ever been in a MINI as well. The SE starts via a vaguely neon yellow key-shaped toggle in the middle of the centre stack. The gear lever is slightly over-large and blocky. There's no manual override, however, for obvious reasons.
For better or worse, that's where the similarities end.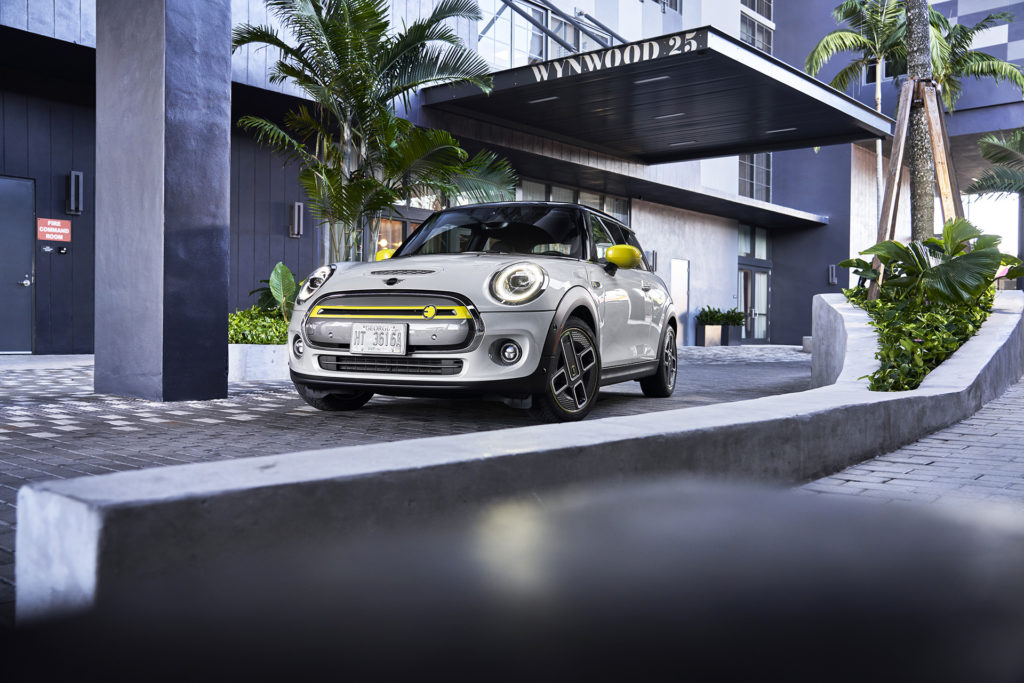 Electric dream
The Mini Electric is ridiculously quiet, as you'd expect it to be. You don't realise how much noise and vibration a combustion-engined car generates until you get behind the wheel of an electric car.
And another thing we've said time and again is how great electric vehicles are as city cars. The blissful silence provides a great calming effect to the inherently infuriating nature of city driving. Plus, the instantly available and rather beefy 270Nm is a great companion for exploiting gaps in traffic.
And boy, did we get more than we bargained for in Miami.
Almost the entirety of our hour-and-a-half drive from central Miami to Fort Lauderdale was spent crawling in stop-and-go traffic. The multiple lane closures owing to road works and a fender-bender thrown in for good measure certainly didn't help.
In other words, terrible conditions for testing a car's handling. Well, there was that one highway on-ramp, and from what we can tell, the Electric might actually handle better than some other MINI models.
True enough, MINI Cooper SE does weigh 145kg more than the Cooper S, and you do feel the pounds. However, the extra heft and improved weight distribution (almost 50:50) does dampen the Mini's sometimes twitchy nature.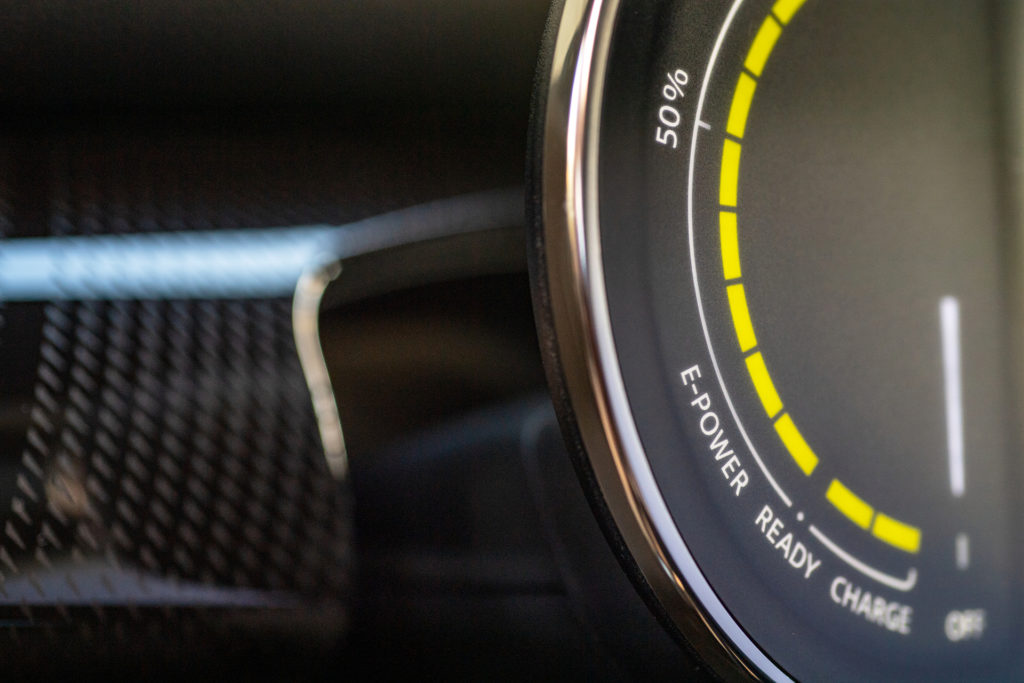 Full-sized v Fun-sized
As for the Cooper SE's suitability for city commutes, MINI claims a range of 235km, which means a number closer to 200km in the real world. A paltry number, given how some electric cars will do around 400km.
But those are full-sized things while the Mini Electric is a fun-sized thing.
No doubt this will be a deal-breaker to some, but consider the Cooper SE's — and any other MINI, for that matter — primary use case as is an urbane, urban runabout.
In many ways, the Mini Electric is the most faithful modern interpretation of the original Mini of the 1960s. It's more a product of necessity, a response to changing regulations, cleverly packaged and engineered, and crucially, only as good as it needs to be.
But the most important way the Mini Electric resembles its ancient forebear is in its charm. It has a certain something about it, something about its zippy, cheerful nature that makes it quite special indeed.
Need to know
MINI Cooper SE
Engine: Electric motor, 93.2Ah Lithium-ion battery cell
Max system power: 135kW (184hp)
Max system torque: 270Nm @100-1,000rpm
Weight: 1,440kg
0-100km/h:7.3 seconds
Top speed: 150km/h