Ferrari has released "Le Grand Rendez-Vous", a short film that pays tribute to the epic 1976 street racing cult classic, "C'était un rendez-vous"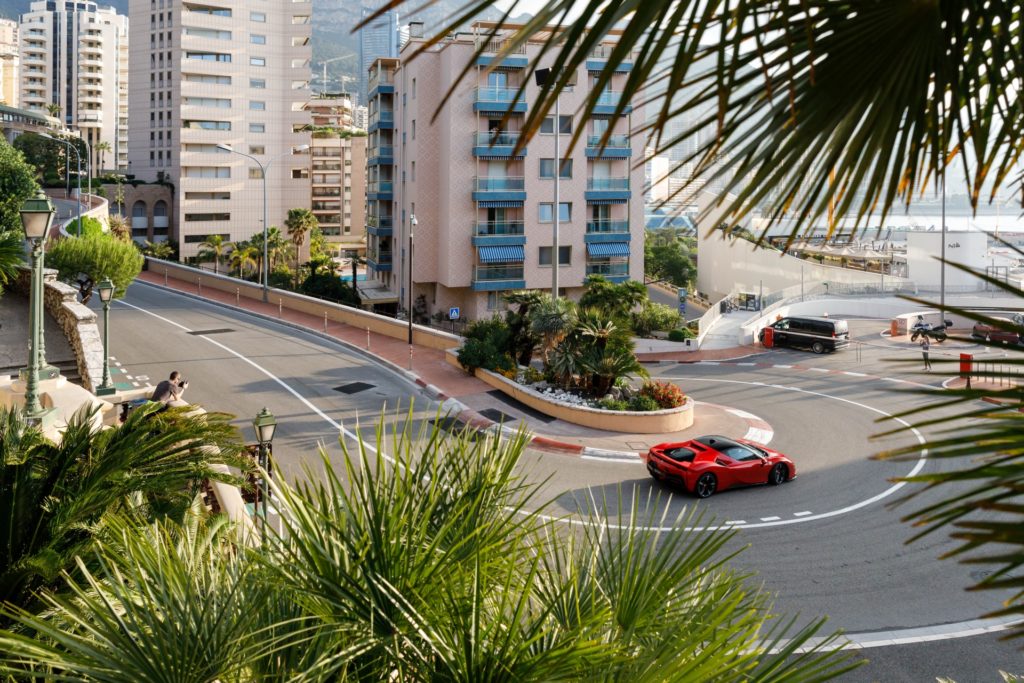 MONTE CARLO, MONACO – No F1? No problem. The 2020 Formula One season may have yet to get underway, but on the morning of 24 May, the day the cancelled Monaco Grand Prix would have been held, Monagesque residents woke to the sounds of engines roaring and tyres squealing around the streets anyway. No, it wasn't a case of rich playboys hooning about in their expensive sports cars after a wild night at the casino, but rather the filming of a short film in the Principality.
And now, the finished product has been released. Le Grand Rendez-Vous is the result of a collaboration between Ferrari, the Monaco government, and original rendez-vous director Claude Lelouch, to make something of the empty streets in the absence of the Monaco F1 race, which had been cancelled due to COVID-19.
The roads that comprise the Grand Prix circuit were closed for a couple hours on May 24, allowing Ferrari F1 driver Charles Leclerc, a Monagesque native, to make a few full-speed laps around his home circuit. Joining him are Prince Albert II, Monaco's reigning monarch, as well as Lelouch's granddaughter, who plays a local florist and Leclerc's love interest. According to Ferrari, Leclerc hit speeds of up to 240km/h in the 1000hp SF90 Stradale hybrid supercar.
It Was a Date
That's the English translation of C'était un rendez-vous, Lelouch's infamous 1976 short film that depicts a man's illicit high-speed run across Paris to meet a lover. Featuring nothing but a view of the road rushing by, accompanied by the wail of a V12 engine, rendez-vous is a spellbinding 8 minutes of guerrilla filmmaking that has since become one of the most legendary pieces of motoring cinema. But with no car chase, no hero car, no dialogue, and no characters seen till the very end, what is it about rendez-vous that's so captivating?
That would probably be its rawness and authenticity. Filmed in one single take at 5:30 one summer morning, the high-speed cross-town dash happened despite the authorities refusing to close the roads for Lelouch. So he strapped a camera to the front bumper of his Mercedes-Benz 450 SEL 6.9 and went for it anyway (later dubbing in the squealing tyres and intoxicating engine noise from his Ferrari 275 GTB).
Which means that yes, he really did touch triple-digit speeds (200km/h is claimed) on the almost deserted Parisian streets. Yes he really did cross into oncoming lanes to get around other vehicles. Yes, he really did hurtle down cobblestone lanes and around cars, buses, garbage trucks, pedestrians and pigeons. And yes, he really did blow through 18 red lights without slowing. All of it done for real. Give it a watch, we highly recommend it.
The car's the star
With an up-and-coming racing talent behind the wheel, as well as literal royalty, Le Grand Rendez-Vous needed an equally impressive car to hold its own. Enter the Ferrari SF90 Stradale.
It marks the start of a new era for Ferrari, as the company's first hybrid full series production car (2013's LaFerrari was the first ever hybrid Ferrari, but that was a limited-edition special series model). With 1000hp in total from its 4.0-litre twin-turbo V8 and three electric motors, it's also the most powerful Ferrari road car ever, and the brand's new flagship.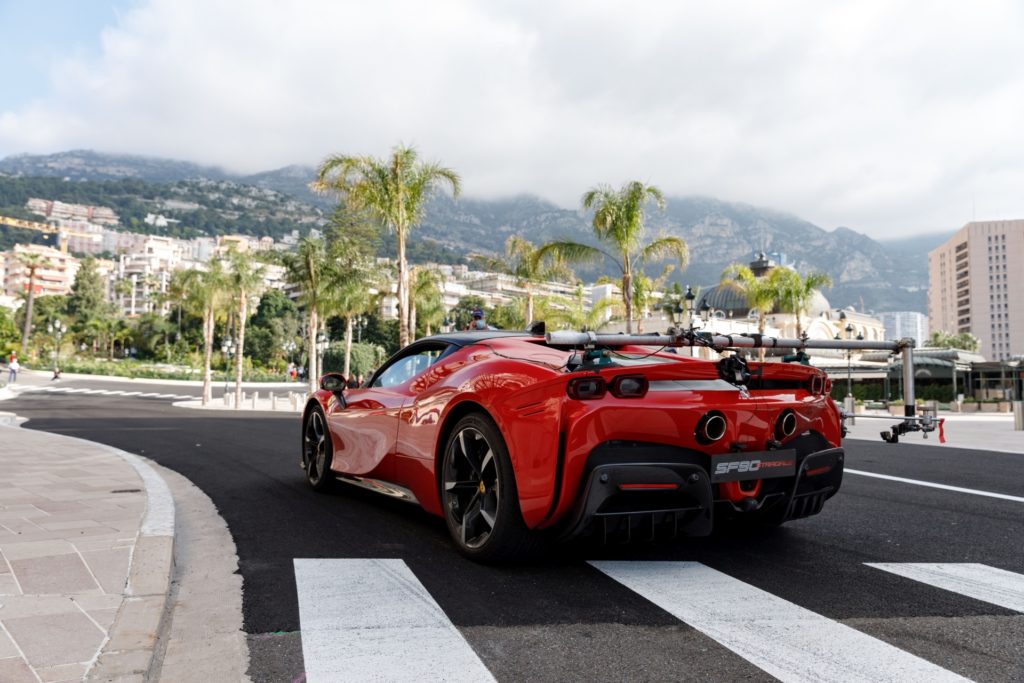 The SF90's performance figures read like something out of a sci-fi novel – 0-100km/h comes up in just 2.5 seconds, while 0-200km/h is dispatched in a mind-bending 6.7 seconds – the same amount of time it takes a decent hot hatch to hit 100km/h. The electric motors – one for the rear axle and one for each individual front wheel, enable torque vectoring for more stronger roadholding, and allow the SF90 to be driven as an EV (electric vehicle) for up to 25km and 135km/h.