The Four-Seat, Four-Door Ferrari Purosangue is a stunning-looking thing, and upholds the honour of the sacred Pracing Horse badge well.
---
The Ferrari Purosangue is a thoroughbred on steroids. No seriously, the name Purosangue quite fittingly translates to 'thoroughbred' in English, and it comes from a name that practically defines the epitome of automotive excellence.
This is where elegance meets power, and let me tell you, it's a showstopper.
The Purosangue is not your typical SUV; Ferrari doesn't even want you to term it that. Its official designation is a four-seat, four-door Ferrari.
It's more like a Ferrari GTC4Lusso that hit the gym and got jacked up. If the GTC4Lusso was a thoroughbred racehorse, this one's the muscle-bound sibling that doesn't skip leg day.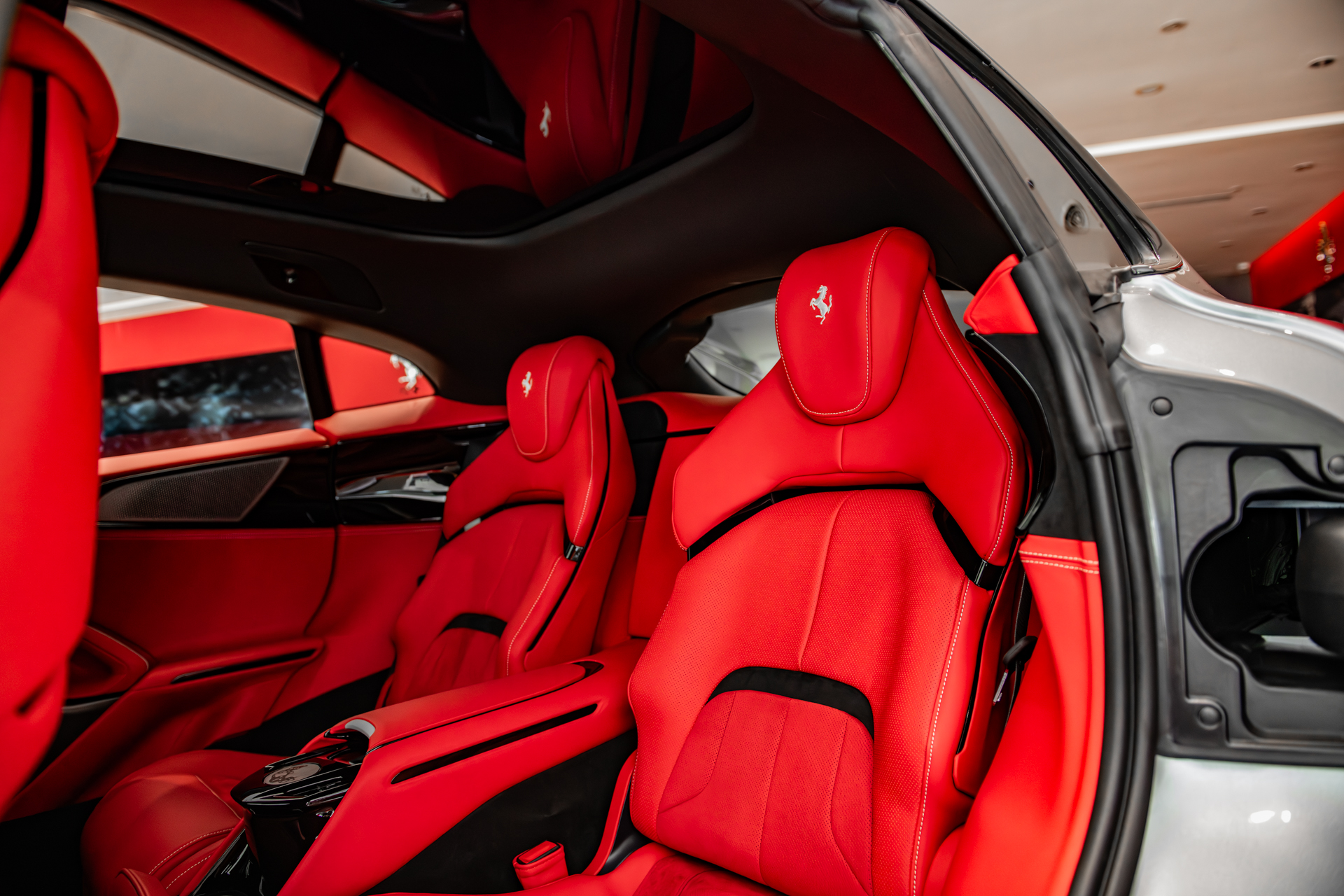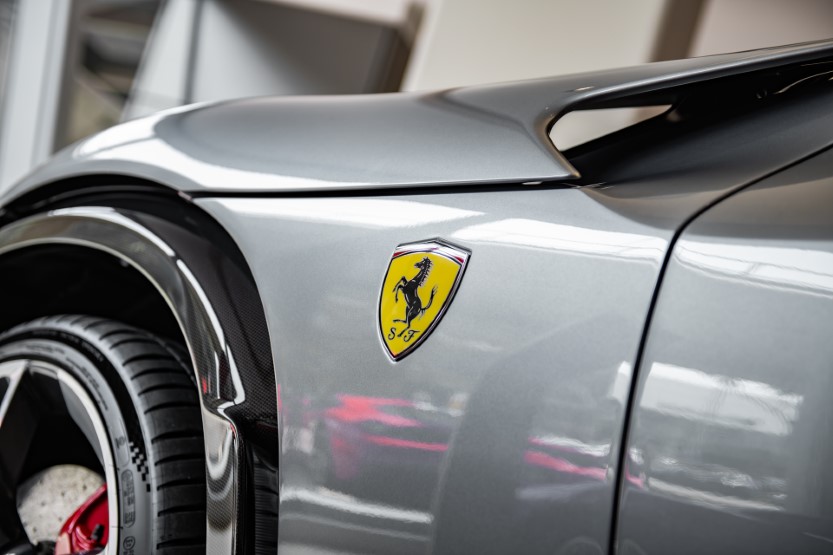 The Purosangue stands tall at 1.6 meters, considerably lower than its rivals and just 20 cm higher than the GTC4Lusso. There's no rear windshield wiper here because Ferrari decided to let the wind clean the windscreen – it's just that sleek.
But don't be fooled, it's not all about raw power. This Ferrari has surprises up its sleek sleeves. Cup holders hidden beneath leather cushions – check. All four seats are electrically adjustable – check. And there's even headroom to spare, thanks to the panoramic sunroof, so everyone on board enjoys a bit of the sky. The front passenger even gets their very own infotainment screen to play with.
And those 'welcome' rear doors are really sweet. These babies open up to a staggering 79 degrees, and they're powered with just a gentle two-second tap. It's all about making an entrance and an exit after all.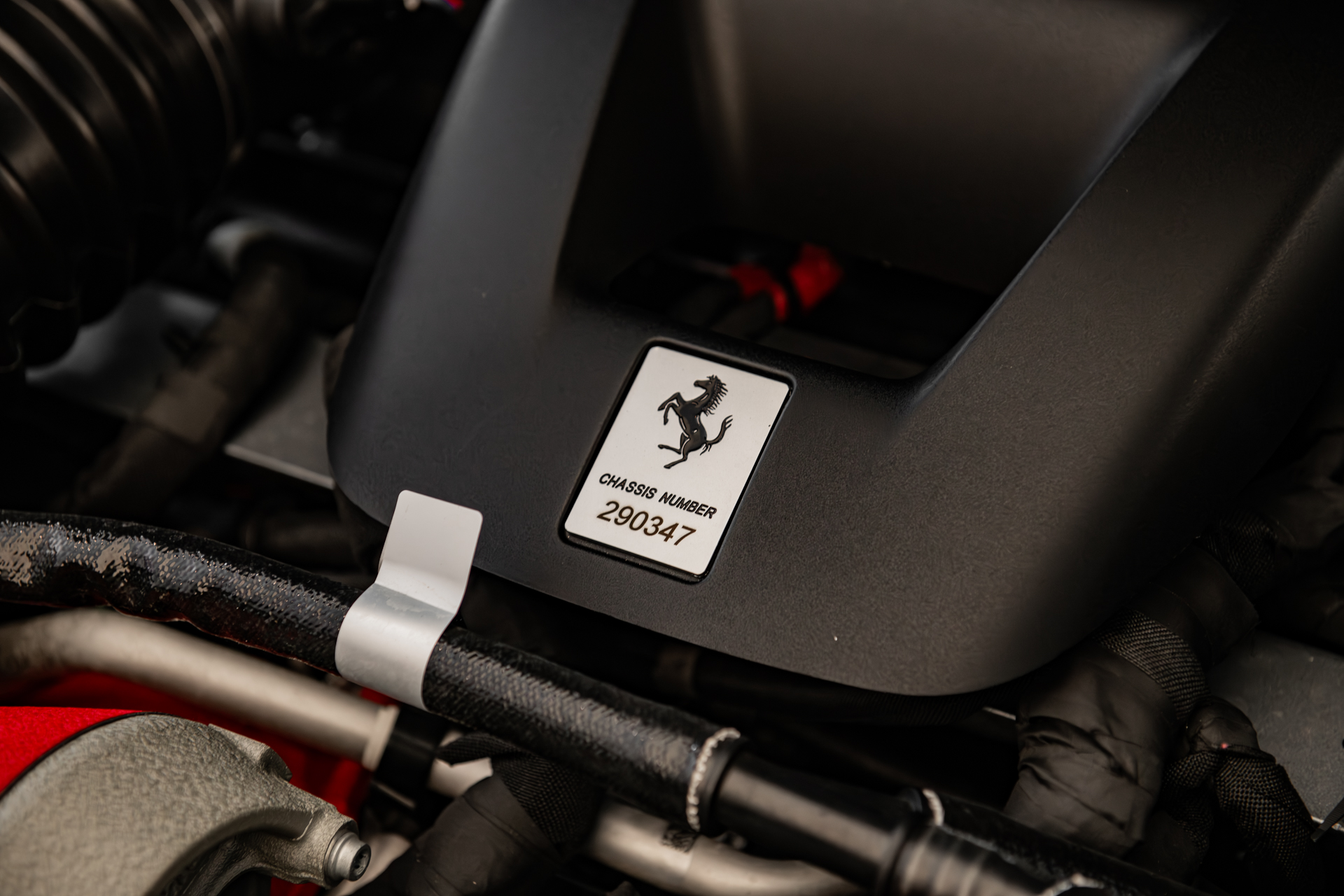 Let's get to the heart of the matter, or should I say, the drivetrain. This is where the Purosangue becomes an automotive legend. Picture a 65-degree 725 PS 6.5-litre naturally aspirated V12 engine, coupled with an 8-speed F1 DCT gearbox, driving all four wheels. This is a unicorn, folks. Authenticity is dripping from every inch of this machine.
The gearbox is strategically placed at the rear, achieving a perfect 49:51 weight distribution. Pop open the hood, and you'll find that V12 snugly seated way back, almost within the cabin.
Now, when you turn it on, the symphony begins. It's not just an engine roar; it's a soul-stirring performance. The V12 delivers a whopping 80% of its torque at 2100 rpm, ensuring that the Purosangue can both purr like a kitten and roar like a lion. It goes from 0-100 km/h in just 3.3 seconds, and 0-200 km/h in a mere 10.6 seconds. 
The catch? Well, exclusivity comes at a price. You're looking at a two-year waitlist for the Purosangue, and you better be ready to fork out north of S$2 million. But for something this extraordinary, it's a small price to pay for joining the ranks of Ferrari connoisseurs.
Photo Credits: Sean Loo (@auto.driven)
---
Read more automotive news at AutoApp, or check out our latest videos on Ignition Labs TV!