Now's your last chance to get Mercedes-Benz's legendary V8 engine without any electrical assistance – and it lives inside the E63 S 4MATIC+ Final Edition.
---
Mercedes-AMG is bidding farewell to its V8 biturbo powertrain with a bang. And what a grand farewell it is, as it's being ushered out in the E63 4MATIC+ Final Edition.
Imagine having the privilege of owning a car with an engine crafted with the utmost care and precision, each one assembled by a dedicated mastermind.
Well, if you're willing to part with the substantial sum of SGD $912,488 (accurate at the time of writing), you can have that honour. There are only 999 of these limited edition vehicles going to be produced, and a mere 5 have been allocated for the Lion City itself.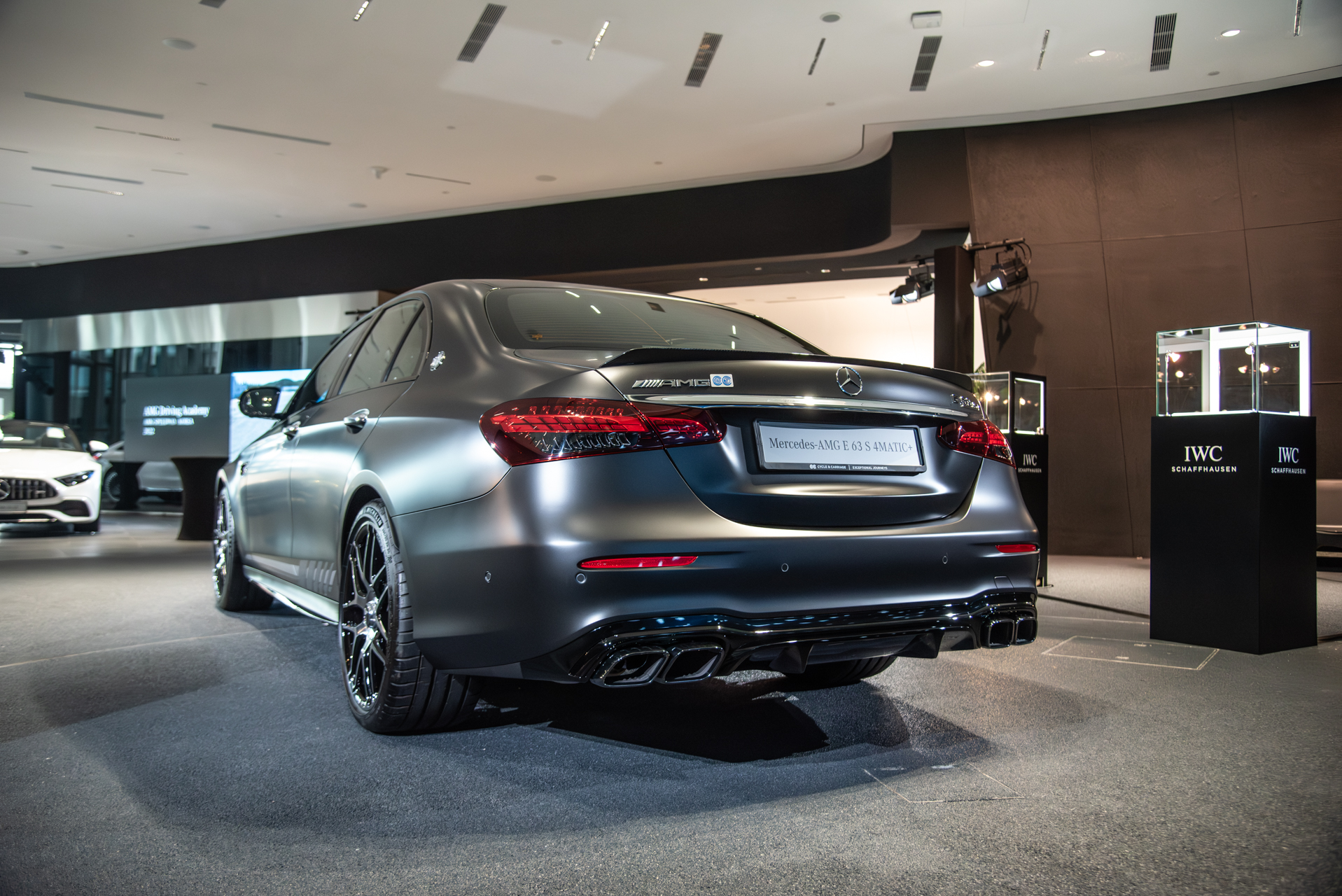 To bid adieu in true style, the E 63 S 4MATIC+ Final Edition dons the AMG Night Package, adorning its exterior with glossy and assertive elements. Completing the look are trapezoidal, black chrome twin tailpipe trims that exude an air of power. Plus, the C-pillars are adorned with AMG badges – only final edition models get this special treatment.
Drawing your attention too to the magnificent 20-inch cross-spoke AMG forged wheels in high sheen black, topped with gloss-tinted clearcoat.
On the inside, the AMG High-End Performance Seat Package provides impeccable lateral support, with swathes of exquisite Nappa leather to caress your senses. The all-familiar AMG Performance flat-bottomed steering wheel, equipped with its array of buttons, grants you immediate access to the car's dynamic functions.
Sweaty palms from seeing this? No sweat, as the wheel itself is wrapped in Nappa leather and microfibre DINAMICA for enhanced grip. Of course, being a limited edition gem, it proudly bears the "AMG FINAL EDITION" badge, reminding you that it is one of only 999 in existence. Good conversation starter topic too, me thinks.
Under the hood lies the mighty 4.0-litre V8, hand-torqued to perfection, generating 612hp and a brutal 850Nm of torque. It is paired with the beloved AMG Speedshift automatic transmission, which offers lightning-fast shifts and even a 'RACE START' function for those track sessions. Or, those traffic light 'prove to the other guy you're faster' moments.
To ensure all that power finds its way to the asphalt, the 4MATIC+ all-wheel drive system comes into play, providing optimal traction. This beast even behaves more like a rear-wheel-drive vehicle, thanks to its fully variable torque distribution. When it comes to conquering corners, an electronic rear limited-slip differential and active dynamic engine mounts work in unison to maintain grip and precision.
With all this engineering marvel, the Mercedes-AMG E 63 S 4MATIC+ Final Edition sprints from 0 to 100km/h in a mere 3.4 seconds. And for those who crave the thrill of pushing boundaries, the AMG Driver's package boosts the top speed to 300km/h.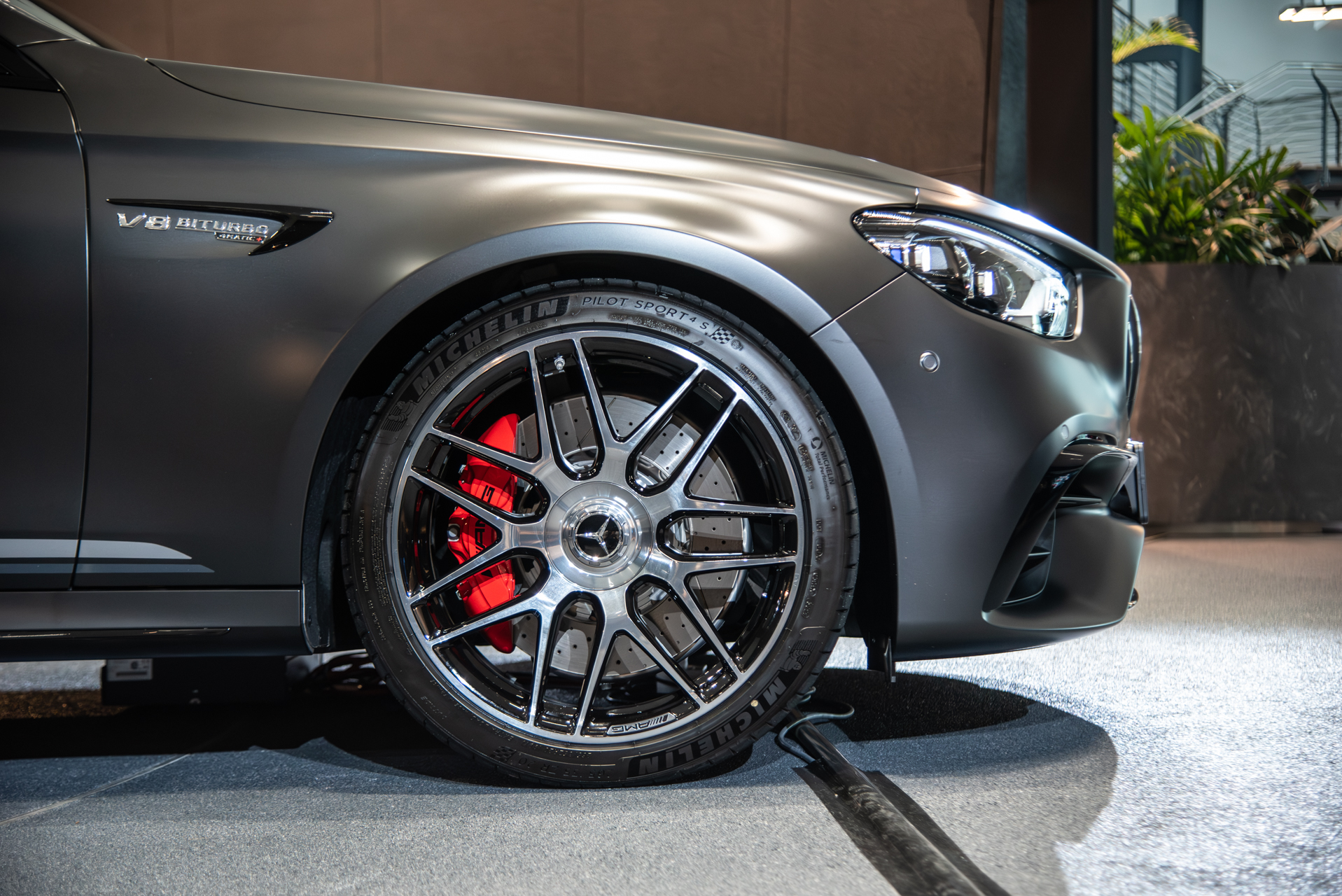 Mr. Claudius Steinhoff, President and CEO of Mercedes-Benz Singapore, shared his excitement, stating, "We are proud to unveil the exclusive Mercedes-AMG E 63 S 4MATIC+ Final Edition in Singapore, which puts all that drivers love about a performance-oriented Mercedes-AMG E-Class together into a unique package."
He further added, "Drivers who are fans of strong on-road and track performance, coupled with the exhilarating symphony of power from an eight-cylinder powertrain, must see what the Mercedes-AMG E 63 S 4MATIC+ Final Edition has to offer."
I wish I could get my chequebook out for this. For those lucky owners, the Mercedes-AMG E63 S 4MATIC+ Final Edition encapsulates everything that makes the Mercedes-AMG E-Class truly extraordinary.
---
Read more automotive news at AutoApp, or check out our latest videos on Ignition Labs TV!