It's been nearly a month of the Phase 2 Heightened Alert with no dining-in allowed. If you've run out of places to dabao from, here's five places to dabao with easy parking!
---
The past twenty-five days of not being able to dine at hawker centres have been dreadful. Somehow, hawker food just tastes different when it's been sat in a takeaway box for half an hour. Then, there's that experience missing — that hustle and bustle of kopitiams, the drinks uncle yelling out orders.
The situation has been merely an inconvenience for us, but it's massively impacted the livelihood of hawkers. With no dining-in allowed, hawker stalls have seen a huge dip in revenue, with business reducing by up to 75%.
It's a combination of factors that has led to this situation. Some diners are simply afraid of contracting the virus while out in public, opting instead to cook at home. Others, though, balk at the idea of dealing with carpark crowds and queues to enter the hawker centre.
While we can't change the virus situation, we can help make the dabao experience better for you as drivers. Thus, we've found five locations with easy parking to make it better — no kidding, you can literally see your car while placing your order at these stalls!
#1 | 热腾腾达人 Re Teng Teng Da Ren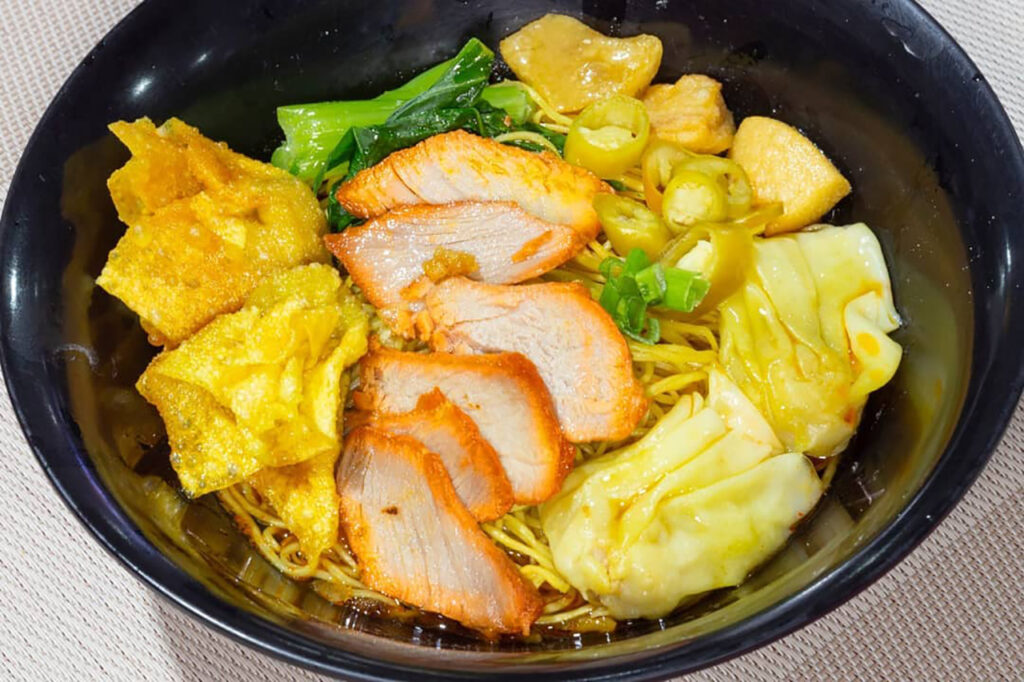 We found this fairly new noodle stall in this coffeeshop while exploring the Farrer Park area one day, lured in by numerous flower stands celebrating their opening. It offers a fairly wide variety, from regular wanton noodles to pork rib noodles. For something a bit fancier, they've also got a signature abalone noodle that appeared to be chock-full of ingredients.
If you've only got space for one dish, go for the dry wanton noodle — recommended by the friendly stallholder. The wantons were plump and tasted strongly of ti poh (dried solefish), and the traditional-tasting noodles cooked perfectly al dente.
热腾腾达人 Re Teng Teng Da Ren
Address: 568 Serangoon Rd, First Eating House, Singapore 218183
Opening Hours: Daily 8:00am – 6:00pm
Parking: URA coupon parking located next to coffeeshop
#2 | Xin Qi Western
A new addition to this sleepy industrial canteen, Xin Qi Western opened just 3 weeks before the Phase 2 Heightened Alert was announced. It's a hidden gem, serving up traditional hawker western favourites like chicken chop and fried rice with big portions. They've also added a twist on the traditional, offering the proteins with olive fried rice, egg fried rice, and even scallion oil ramen!
We went for the basic chicken chop, with came with coleslaw, fries, and an egg. During this period, they're even offering a free side with each main course! We opted for nuggets, but spring rolls and cheese tofu are also available as options.
Xin Qi Western
Address: 38 Ang Mo Kio Industrial Park 2, #01-13, 38 AMK, Singapore 569511
Opening Hours: Daily 9:00am – 2:00pm
Parking: EPS parking in front of coffeeshop
#3 | Restaurant 121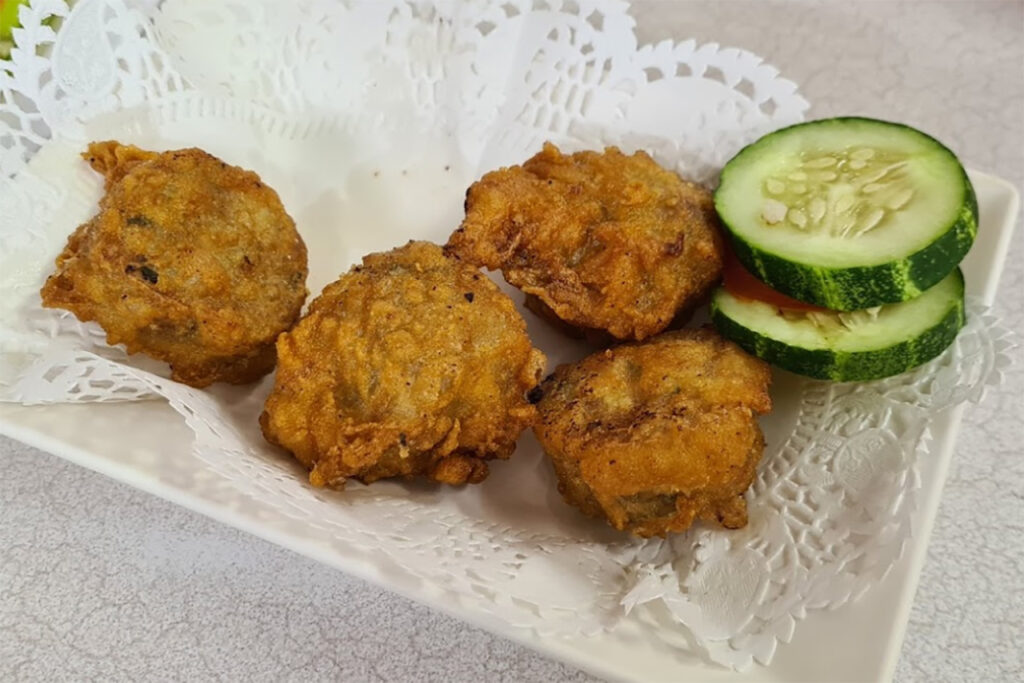 Hidden underneath an old block of flats in Hougang is Restaurant 121, a small zichar restaurant run by 3 sisters. A small, homely place with just six tables pre-COVID, it's a favourite of Hougang residents who know of it. Its comfort food just like your mum would do it — large portions served with a smile.
The signature home-made hae zho (fried prawn roll) is a must-order, generously filled with meat and water chestnuts. An interesting dish is their Garlic & Dry Chicken, which is dry-fried chicken and vegetables in a unique umami sauce.
Restaurant 121
Address: Block 6 Hougang Ave 3, #01-84, Singapore 530006
Opening Hours: Daily 11:30am – 2:00pm, 5:00pm – 9:00pm
Parking: EPS parking in front of bistro
#4 | 客家酿豆腐 Ke Jia Niang Dou Fu
A stalwart of the area, this Hakka yong tau foo stall sits amidst 20 other stalls in a small, low-profile food centre near the city. Despite being just a stone's throw from the posh Robertson Quay area, many locals aren't aware of its existence. Operated by an elderly couple, as with most stalls here, there's a variety of lovingly home-made yong tau foo items.
At first glance, it looks a bit plain. But you know it'll be good, when everything isn't quite uniformly shaped. Be sure to go for the meatballs and ngoh hiang, or even the pig intestines if you're adventurous. Combine it with beehoon in the light but flavourful soup, and you're good to go.
客家酿豆腐Ke Jia Niang Dou Fu
Address: 1 Jalan Kukoh, #01-18, Kukoh 21 Food Centre, Singapore 161001
Opening Hours: Daily 7:00am – 1:00pm
Parking: EPS parking in front of hawker centre
#5 | Muslim Food Stall No. 9
Just walking distance from the Singapore Indoor Stadium is what might be Singapore's oldest (and smallest!) food centre. Constructed to serve the shipbuilding industry that occupied the area in the 1960s, the hawker centre remained even after everything else had moved away. Today, it's known for its affordable eats, including the Muslim food at the very simply-named Muslim Food Stall No. 9.
The nasi lemak here uses pricier basmati rice, but at extremely affordable prices. A basic plate of nasi lemak with ikan bilis, a fried egg, and sambal costs just $2! Add on a chicken cutlet for a filling lunch, and pair it with a 60-cent kopi-o for maximum oomph.

Muslim Food Stall No. 9
Address: 56 Jln Benaan Kapal, Stall #9, Singapore 399644
Opening Hours: 9:00am – 1:00pm
Parking: Free parking within compound
---
Now you know what to eat during Phase 2 Heightened Alert, here's what you can do while cooped up at home.