Do you prefer to spend your money on food rather than parking? Here're five makan places where you won't need your Parking.SG app!
---
The motoring experience in Singapore entails payment after payment after payment. It all begins with ARF, COE, then ERP and a whole host of other expensive acronyms. It doesn't end there, though, with EPS gantries stationed at the entrance of every carpark to squeeze your CashCard dry.
As a car owner in Singapore then, there's nothing better than hearing these two magic words – Free Parking. If you, like me, are a serial cheapskate, having nifty hacks such as parking at HDB carparks on Sundays should be par for the course.
But what if your CashCard's on low, and you're not quite sure where's free to park? Today's your lucky day! Here're five locations with great eats and – you guessed it – free parking.
#1 | Bistro by Gardenasia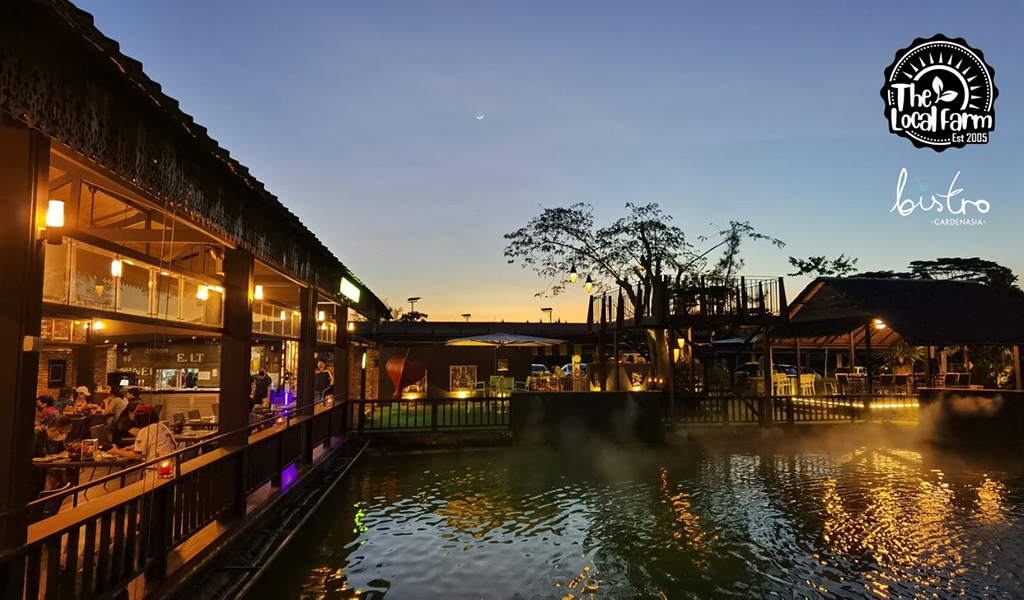 Think of the Neo Tiew, and you'll most probably conjure up images of a rustic establishment like Bollywood Veggies. Though you're not wrong, did you know that an atas café sits amidst the countryside?
The place is Gardenasia, a café, farm stay and event space all in one. Park within the compound free of charge, and explore the galleries. When you're done, tuck in to dishes such as Char-grilled Ribeye Hor Fun and Assam Fish Chowder!
Bistro by Gardenasia
Address: 240 Neo Tiew Crescent, Singapore 718898
Opening Hours: Wednesday & Thursday 10:30am – 4:45pm, Friday & Saturday 10:30am – 9:45pm, Sunday & PH 10:00am – 4:45pm (Close Monday & Tuesday)
#2 | Tasty Loong by Chef Pung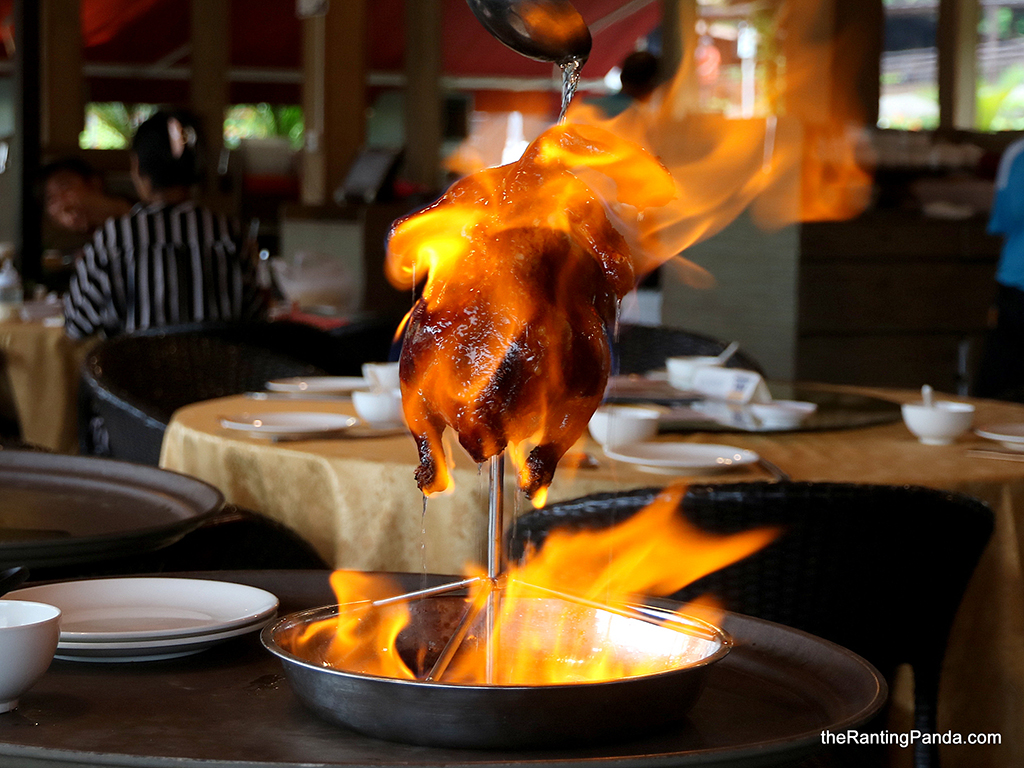 You've probably seen him on TV, now try his food! Started by celebrity chef Pung Lu Tin, Tasty Loong is housed in the old Bottle Tree Park, now rebranded ORTO. Self-described as 'a sanctuary for nature lovers', visitors can go prawning or play paintball within the compound. Did we mention that there's plenty of free parking?
Feeling hungry after all that action? Try the seafood bee hoon stewed in an opeh leaf, or the crispy 'Dong Tok' roasted chicken that's set alight when served – perfect for the 'gram!
Tasty Loong by Chef Pung
Address: 81 Lorong Chencharu, Singapore 769198
Opening Hours: Daily 11:00am – 10:30pm
#3 | Hangar66 Café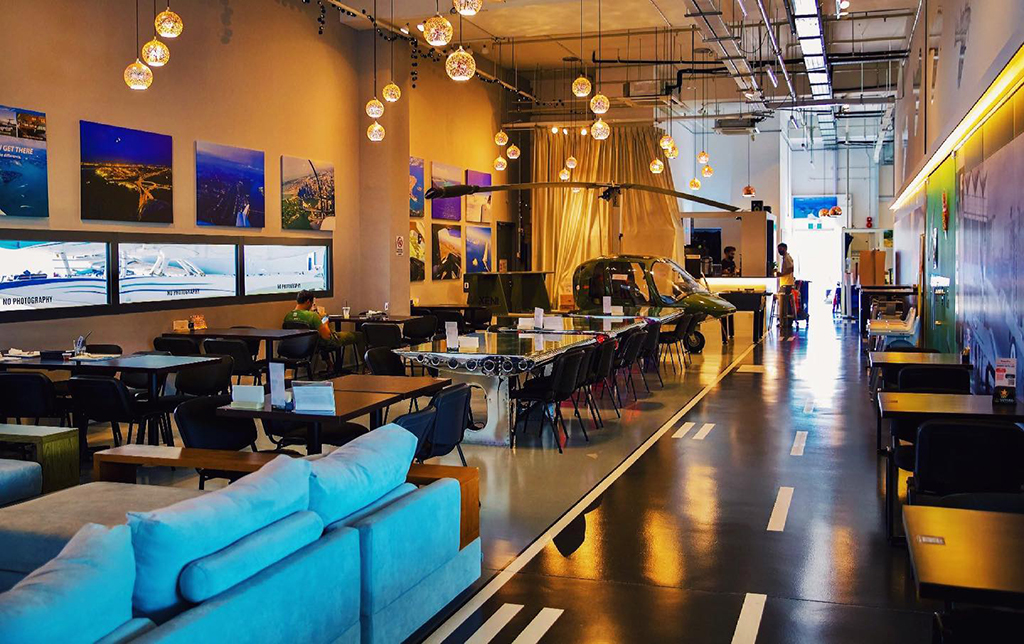 Located away from the main Seletar café enclave, Hangar66 is a treats both the eyes and stomachs of aviation enthusiasts. Located inside an aircraft hangar and overlooking the Seletar Airport runway, the aviation-themed space even has a helicopter in the middle of the dining area!
When you're done Instagramming the view and décor, check out the creatively named dishes on the menu. Start your meal with a Checklist Chicken Salad, followed by Downwind Beef Burger, before ending with a Happy Landing Cheesecake!
Hangar66 Café
Address: 66 Seletar Aerospace View, WOA Aviation, Singapore 797509
Opening Hours: Weekdays 11:30am – 10:30pm, Saturday & Sunday 9:00am – 10:30pm (Closed Tuesday)
#4 | Georges @ The Cove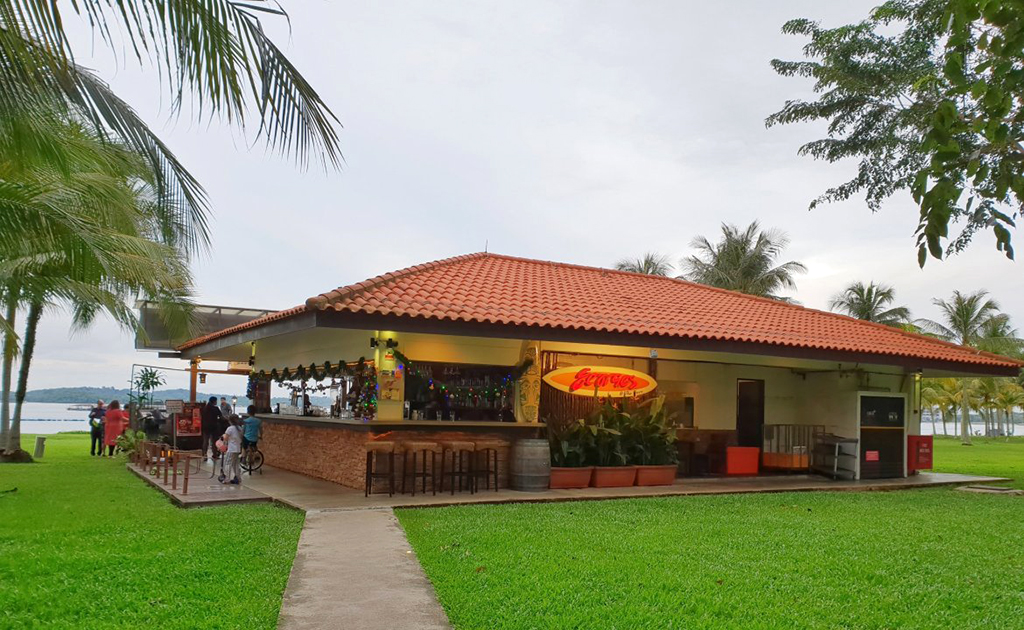 Situated just spitting distance from the water at Pasir Ris Park, you'll feel the wind in your hair at Georges. With everyone flocking to East Coast Park, its less-crowded counterpart at Pasir Ris is more ideal for a relaxing evening.
You'll probably need a post-meal walk by the seaside, thanks to their massive portions. Be sure to try the Fish & Chips, Spanish Pork Chop, and decadent Guinness Beef Stew!
Georges @ The Cove
Address: 133 Pasir Ris Road, Singapore 519149
Opening Hours: Monday to Thursday 3:00pm – 10:30pm, Friday 12:00pm – 10:30pm, Saturday & Sunday 8:30am – 10:30pm
#5 | Cosmo Bar & Restaurant
Unless you've attended school at Nanyang Technological University (NTU), you probably won't have heard of Cosmo. Hidden inside the Campus Clubhouse on the eastern side of the NTU campus, it's a cosy chill-out spot whether you're alumni or not.
Getting any of their thin-crust pizzas to share is a great idea. For individual mains, try the Creamy Salmon Penne Florentine or Spring Chicken Forestiere, or perhaps a Cosmo's Beef Burger if you're after something more substantial.
Cosmo Bar & Restaurant
Address: 50 Nanyang View, Singapore 639667
Opening Hours: Daily 11:30am – 9:00pm