The 'E' in 'EV' stands for 'Efficient' with this Polestar 2.
---
For some background information, Polestar initially was the performance-tuning arm of Volvo. Later, it was spun off into its own entity with the sole express purpose of building electric vehicles or EVs based on current Volvos with its own special touch. The Polestar 2 is based on the architecture underpinning the Volvo C40 and XC40 and is effectively the former with a different badge and a cleaner, more purposeful look.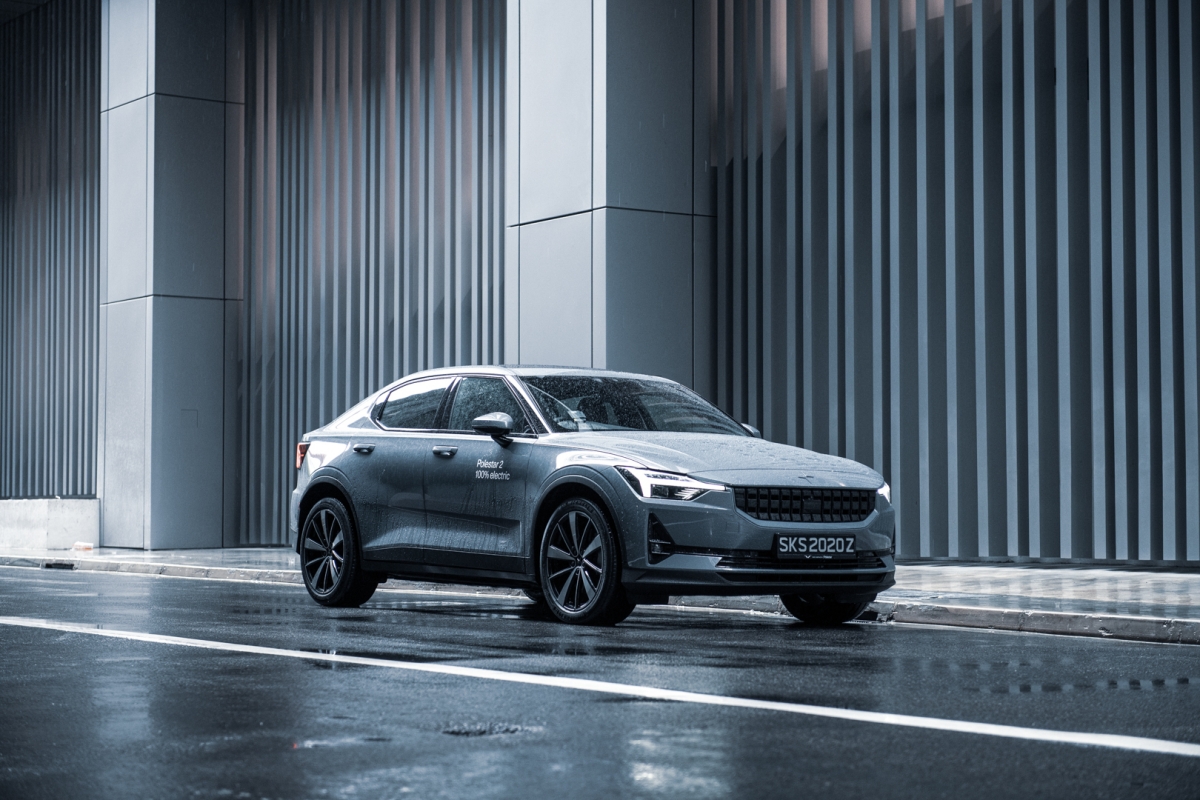 The car which you see in pictures here is the Long range Single motor (LrSm) variant, which cannot be purchased brand-new in Singapore because this specific configuration has been phased out. However, the difference between it and the available-for-purchase Standard range Single motor (SrSm) is the battery pack – 78kWh for LrSm and 69kWh for SrSm. Otherwise, the specifications are pretty much identical, which is why the LrSm was run as a stand-in for the SrSm for this article.
With the likes of the Kia EV6 Standard, Volkswagen ID.4 Electric 1st Edition and Hyundai Kona Electric 64kWh breathing down its neck price-wise in Singapore, the Polestar 2 SrSm has its work cut out for it for sure.
Different headlights, front bumper and grille set this Polestar 2 apart from its Volvo C40 cousin, and in my eyes offer a more cohesive look up front. Those forward-illuminators feature signature Thor's Hammer-design daytime running lights (DRLs) and are of an adaptive LED nature. They're powerful too, shining bright and far down an unlit gravel road, further assisted by the LED foglights which widen the illumination up ahead.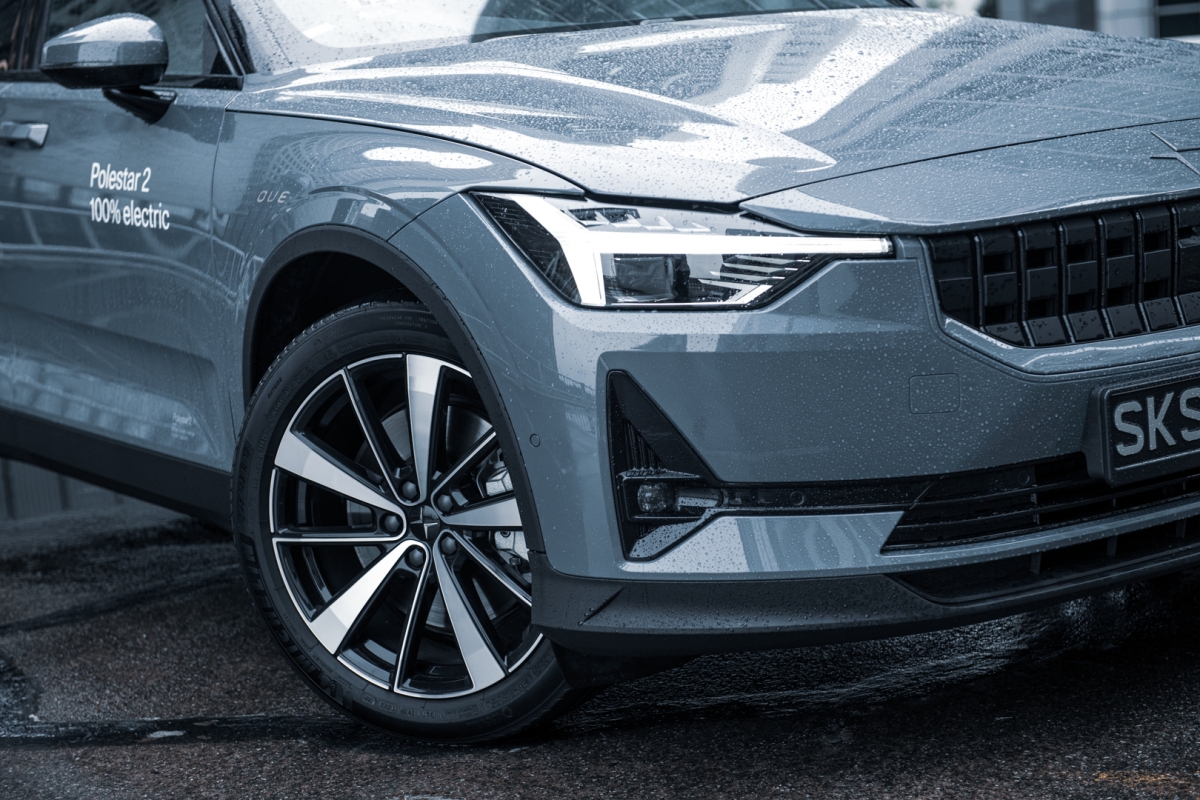 There's a shallow front trunk (frunk) under-bonnet, which looks to be designed to carry a charging cable, but in all likelihood will be the home of a discerningly-fussy owner's compact car-care kit with glass cleaner, detail spray and a couple of appropriate microfibre applicators and cloths for that emergency bird-bomb removal or spit-shine while out and about.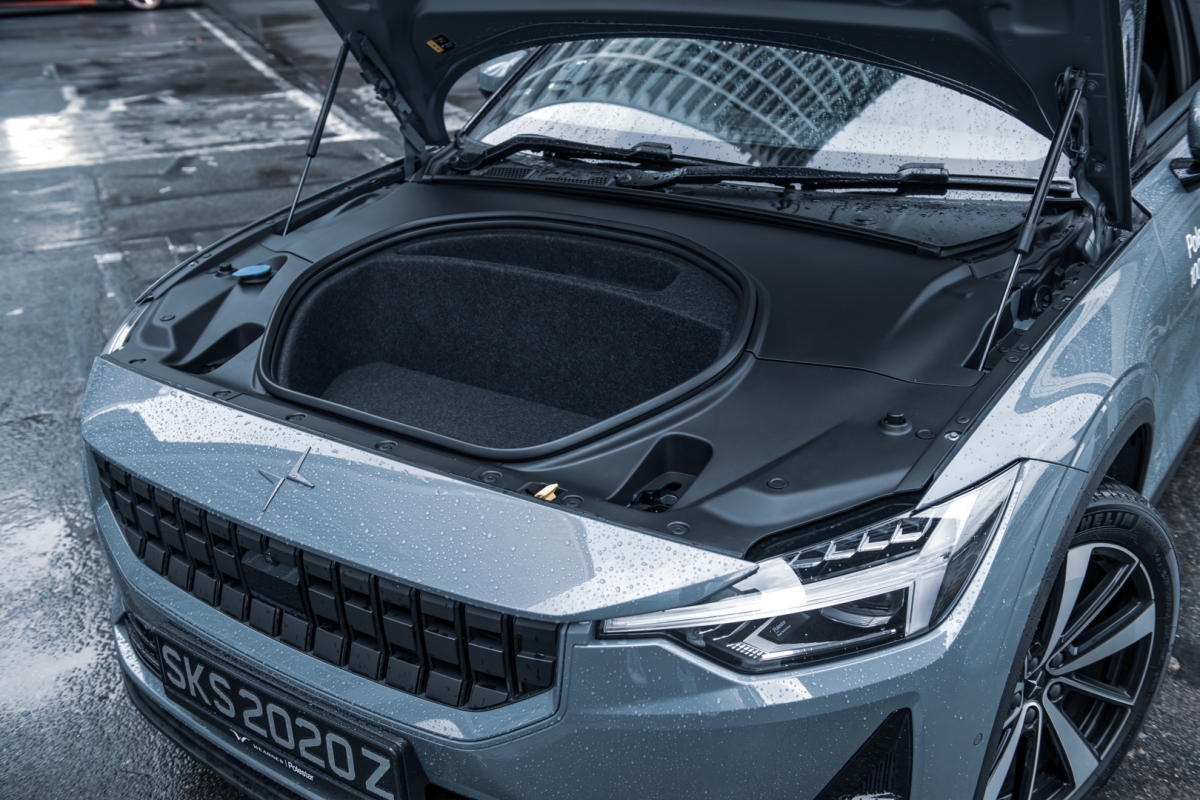 The attractive look of this EV is due in no small part to those multi-spoke 19-inch rims, wrapped with 245/45R19 Michelin Primacy 4 tyres. Having relatively thick sidewalls, I was initially expecting good ride comfort from the Polestar 2. We'll come back to this later on in the article.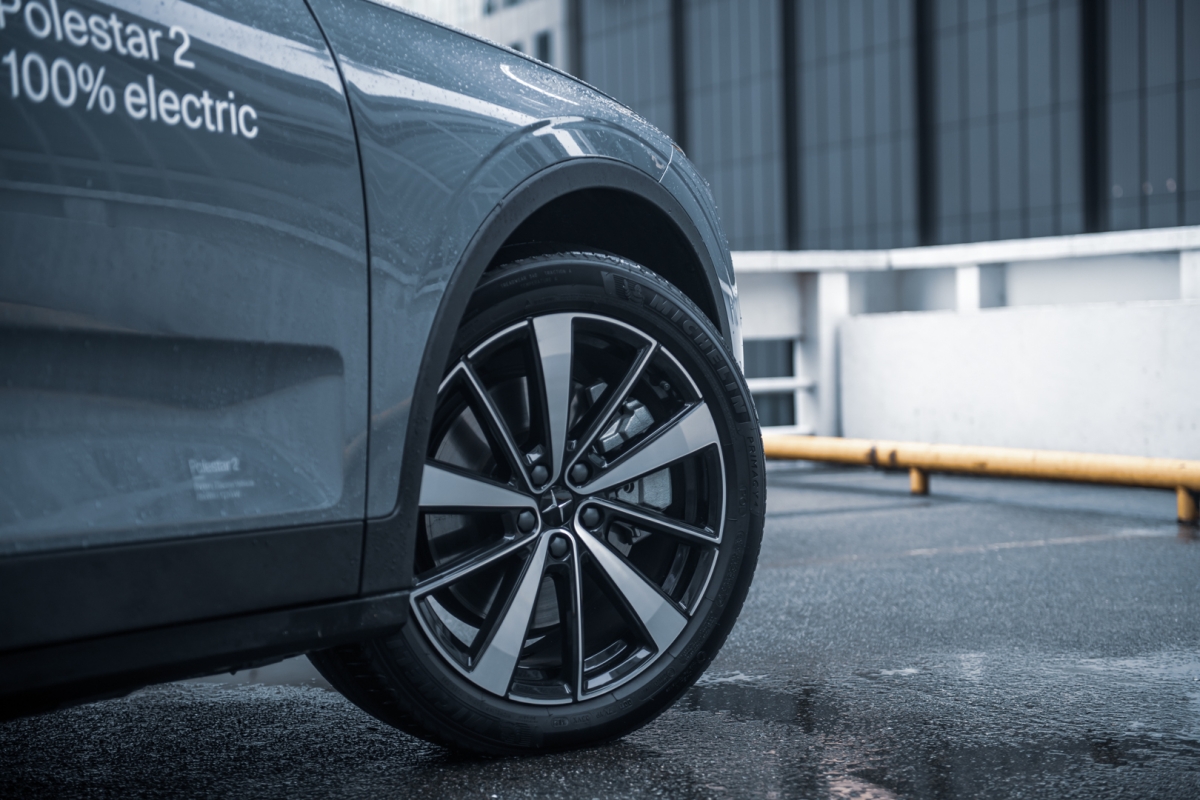 The design aesthetic is minimalist, clean, and eye-catching, something that the Swedes are really good at doing. Nothing here on the bodywork feels contrived nor out of place.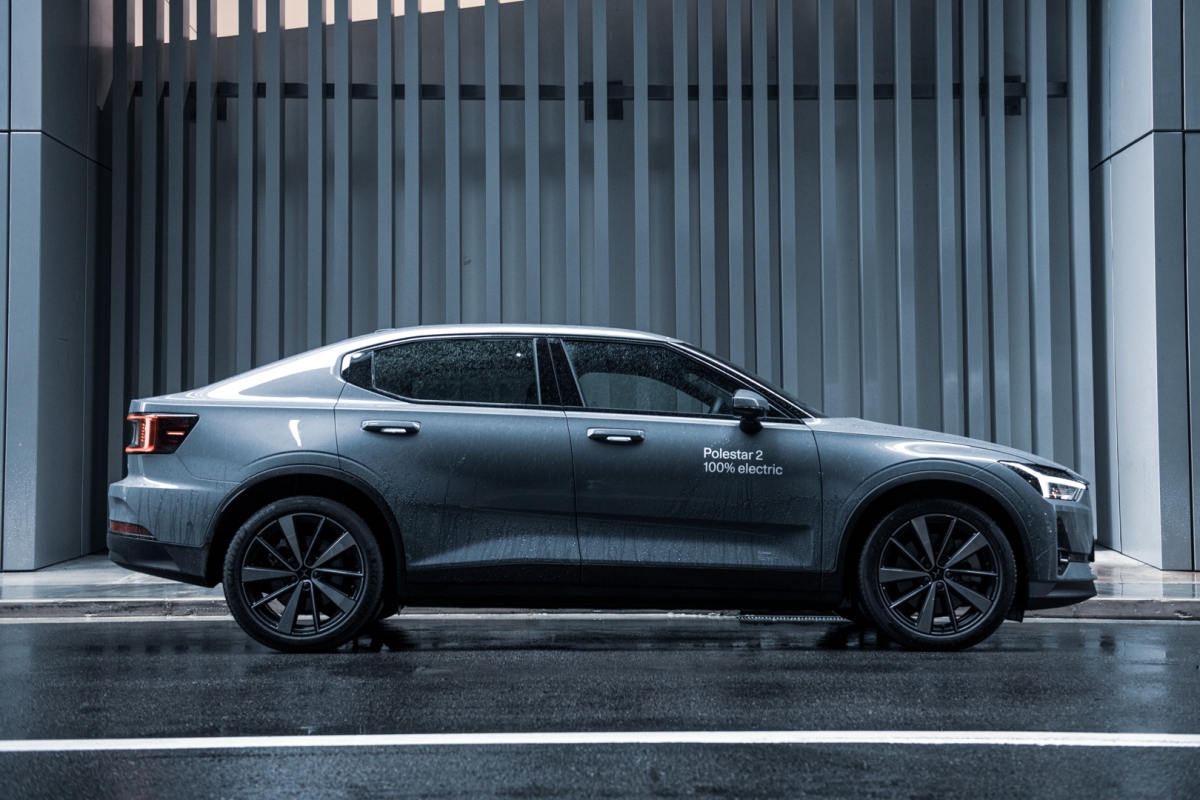 Further differentiating itself from its Volvo relative, the Polestar 2 features a full-width light bar at the rear with stand-out wraparound taillights, while eschewing spoilers of any sort for that clean and minimalist look.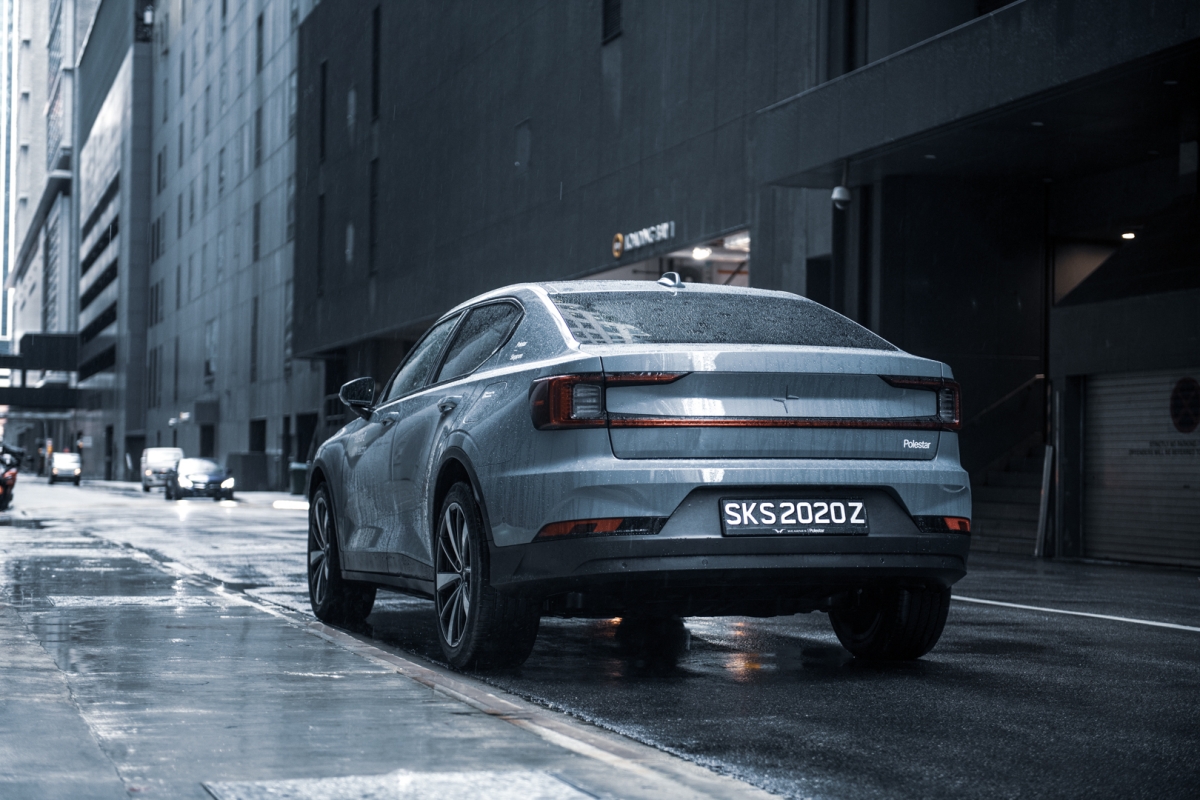 Opening the boot is initially a bit of a confounding affair, with the boot-release located just above the licence plate underneath the bumper sill. Once open, a more-than-adequate 495-litres of cargo-carrying capacity comes into view. Drop the split-folding rear seatbacks and almost 1,100-litres of Ikea and Giant shopping-friendliness opens up.
The minimalist theme continues inside the Polestar 2. Take turning on the car for instance. There's no Start/Stop button to press. Instead, one gets into the driver's seat, thereby activating a sensor within – this causes the electrical and electronic systems to come alive and be 'primed' for driving. Then simply put foot on brake pedal, shift into reverse or drive, and off one goes. This is actually a clever implementation for the most part, except for photoshoots like the one for this article, where the electrical and electronic systems would time-out and require one to get back into the seat, shift into drive or reverse, and hit the Park button before exiting the vehicle for more photos with the DRLs and taillights turned on.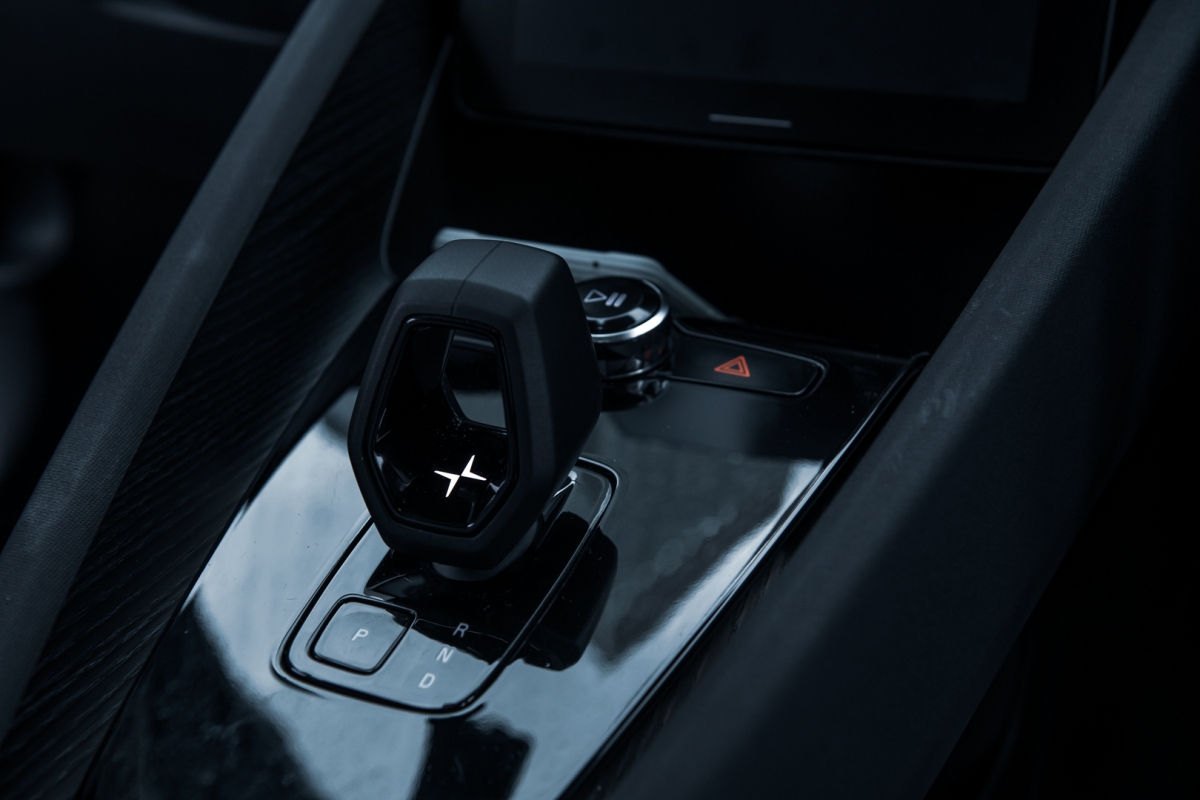 The front seats themselves are easily and electrically adjustable and offer sufficient support for the daily drive, with the driver's seat featuring two memory settings. The steering wheel has enough reach and rake adjustments to ensure one's proper driving position can be achieved quickly.
However, rear legroom is at a premium. In fact, the door aperture at the rear is also rather compact, and taller and/or larger individuals will need to contort themselves more for ingress and egress.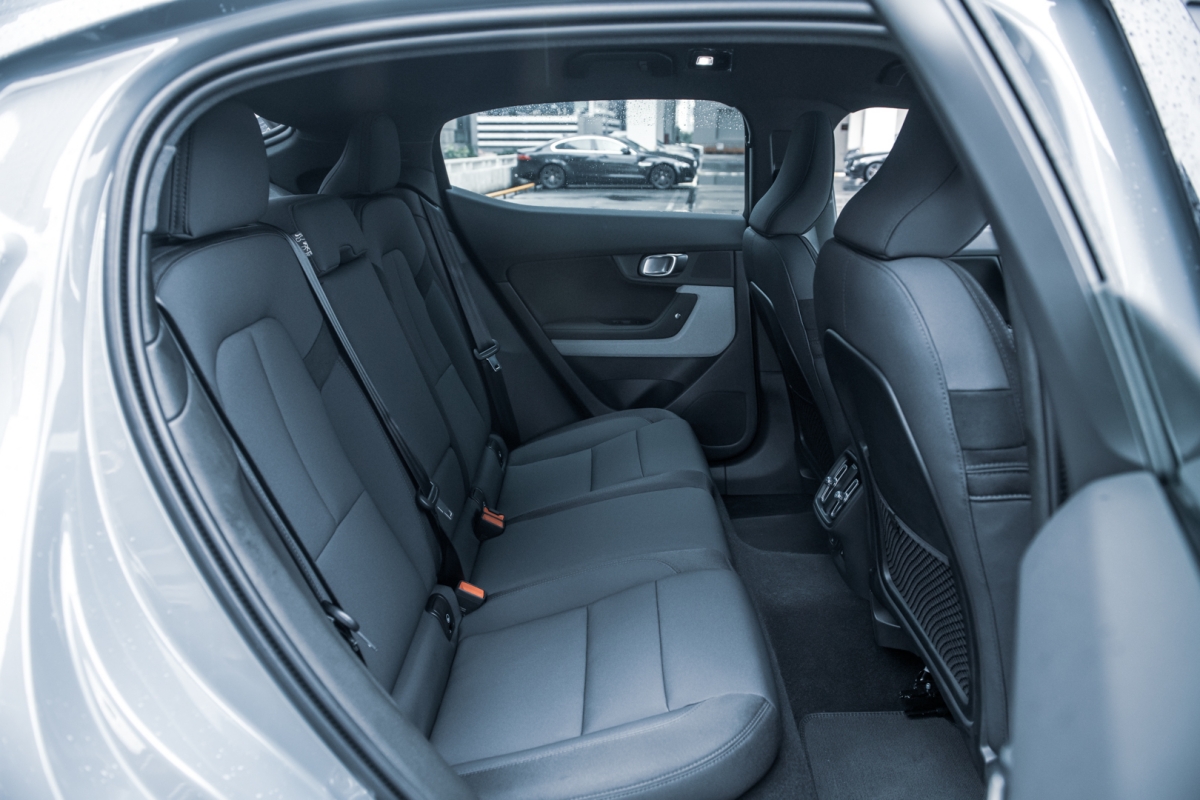 I can just about sit behind my driving position, with the driver's seat all the way back and raised upwards a fair amount. One needs to keep in mind the relatively 'humble' underpinnings of the Polestar 2, and it will make more sense.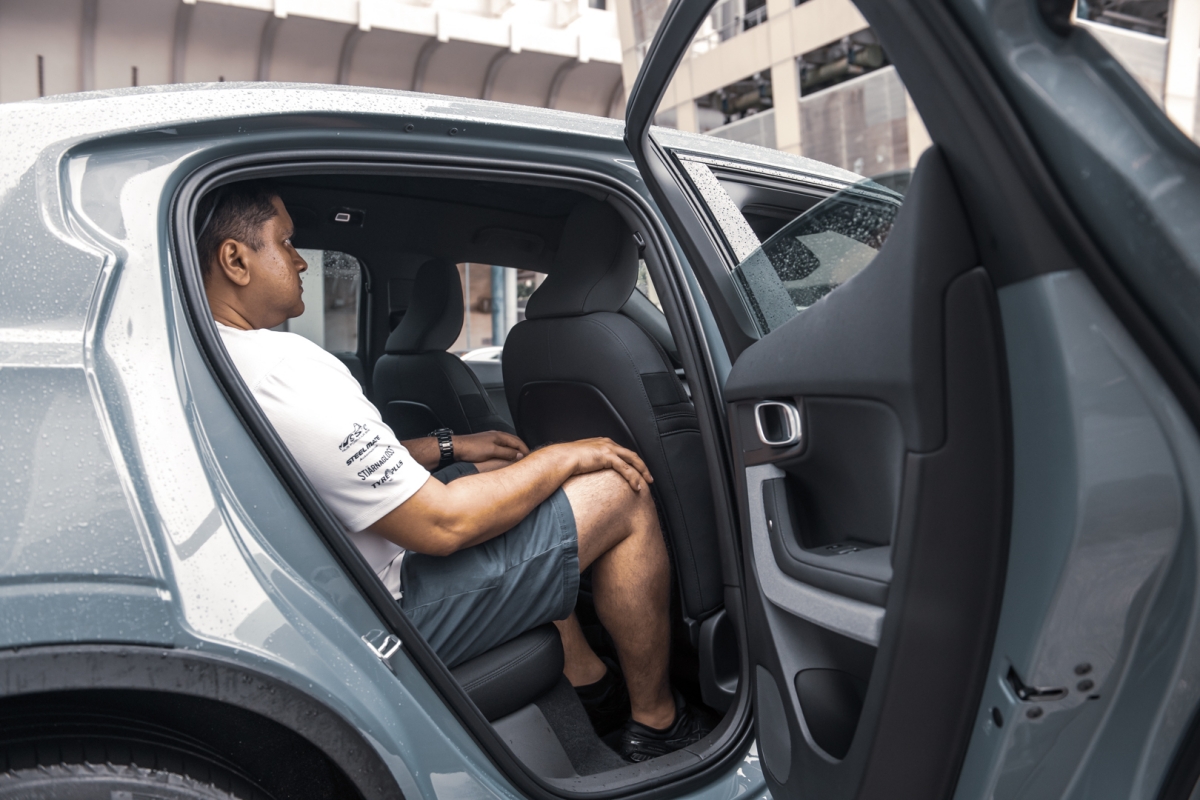 All the seats are trimmed in vegan-friendly 'WeaveTech' fabric, which is actually quite pleasant to sit in and touch. Two rear aircon vents at the back of the centre console will keep occupants nice and ventilated courtesy of the dual-zone climate control.
Back up front and speaking of the centre console, the material adorning the armrest is of a scratchy nature and not elbow-friendly. It's fine if one rests their forearm on it, but the moment the left elbow makes contact, it quickly becomes uncomfortable and comes across as a rather large oversight on Polestar's part to use this type of material at a crucial ergonomic point. No complaints for the armrest on the door though.
Most in-car operations take place through the 12.3-inch tablet-like infotainment display. It's actually powered by Android Automotive, which is a good thing because apps like Google Maps are readily accessible without connecting one's smartphone via cable and activating Apple CarPlay or Android Auto, and also courtesy of the integrated e-SIM with internet connectivity. It's also nice that Google Maps can also be displayed in the instrument cluster, which is minimalist and clean in its layout. Over-the-air updates from Polestar will ensure that the infotainment stays current for years to come.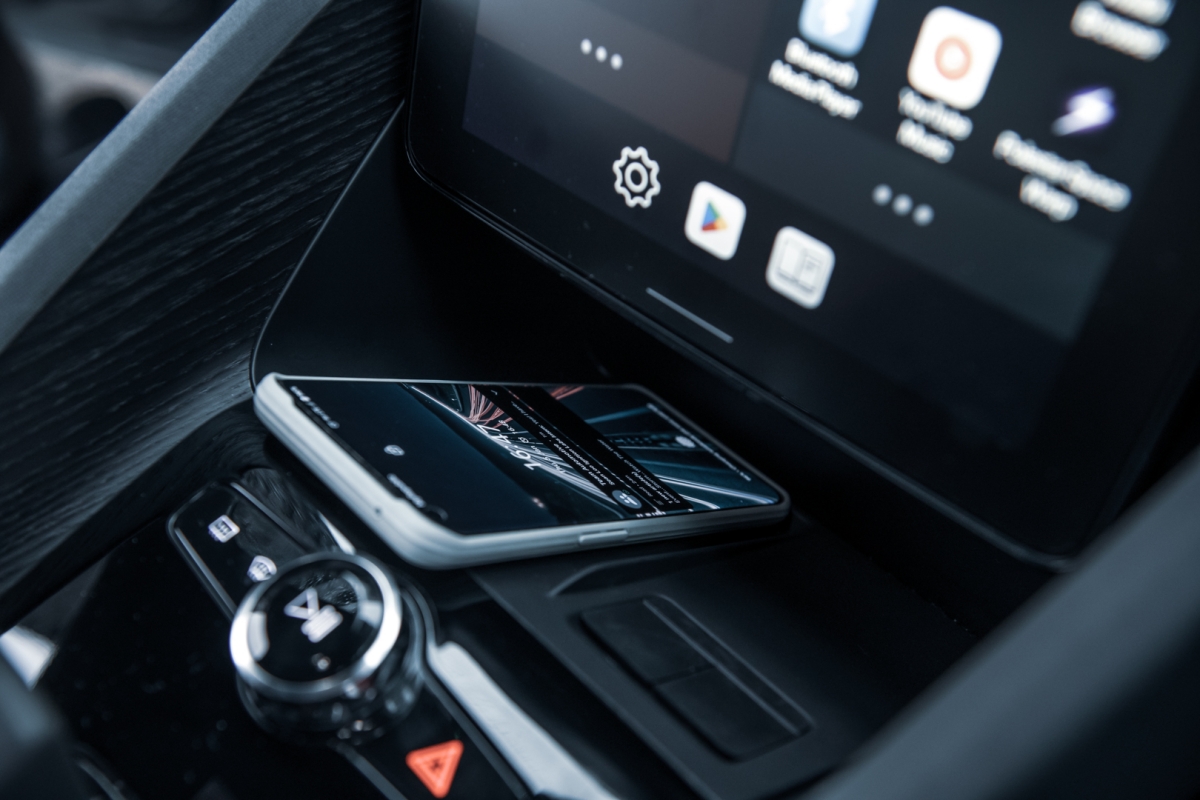 Where it feels like minimalism has been taken a bit too far is firstly with the touchscreen climate controls, and it can be a little challenging to adjust the fan speed while on the move, owing to its rather slim 'dashed' controls. An orange dash indicates which fan speed is selected, and touching the correct one can be a bit of a process.
Next is with the aircon vents themselves, where a similar issue exists. Usually, one would gauge adjustments by where the vanes of a vent are facing, but those inside the side vents are difficult to see, necessitating feeling the airflow with one's palm and therefore making adjustments much more of a process than it should be.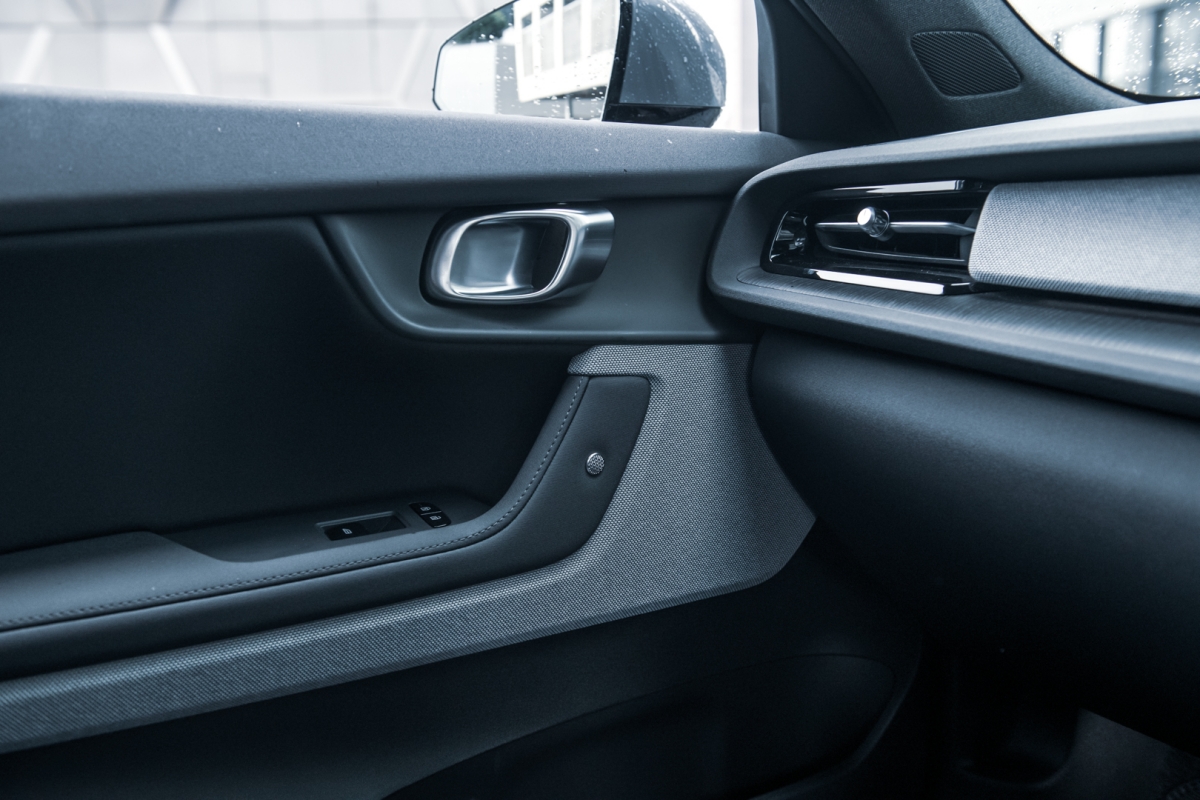 Same with the centre vents on the dashboard where the inner vanes are not visible at all. These vents look like they're meant to blow upwards and cool the cabin in an ambient fashion, but can actually be adjusted to blow directly at the driver and front passenger respectively. If only I'd known sooner.
What's not an issue though is the 650W 13-speaker Harmon Kardon sound system which can play loud and clear without being fatiguing to the ears. A good amount of adjustments are available from the Audio Settings screen on the infotainment screen to tune the audio to one's preference.
Though trimmed in black, the inside of the Polestar 2 is not oppressive, thanks to its panoramic glass roof that allows natural light to bathe the interior and lift its airiness to a large degree. One's eyes would also be drawn to the Polestar logo that reflects off the glass roof and is the "Easter egg" in every Polestar.
This Polestar 2 LrSm press car is the most efficient EV we've ever tested, clocking in an impressive 15.7kWh/100km or 6.38km/kWh calculated average economy over the 515.6km test drive. Applying those numbers to the SrSm's 69kWh battery pack means a real-world range of around 325-350km with 80% charge and around 400-440km with a full charge. Pretty good!
Over a 79.3km pure-street section with a traffic jam at the right-turn junction of Pasir Ris Drive 3 and Loyang Avenue, the economy was 16.9kWh/100km or 5.92km/kWh, and this was the highest consumption seen for any segment of the test drive. During a 197.6km mostly-highway run with adaptive cruise control set to triple digits, the economy was 15.3kWh/100km or 6.54km/kWh.
However, the most impressive segment was yet to come. On the morning that the Polestar 2 was due to be given back, a 74.2km leisurely highway cruise was undertaken, and at the Leng Kee showroom, the number on the trip computer was a pleasantly-surprising 14.1kWh/100km or 7.09km/kWh. Furthermore, the remaining-range indicator on the instrument cluster is also bang-on accurate, and one can leave range anxiety at the side of the road.
As usual, your mileage may vary.
Polestar recommends charging their vehicle to 80% capacity to reduce wear and tear on the battery pack. It appears the way they not-so-subtly 'force' owners to do it is by slowing the charge rate significantly from 80% onwards, and to an absolute crawl from 90%, even at a faster 100kW DC charger. Stick to 80-90% battery capacity and you should be fine.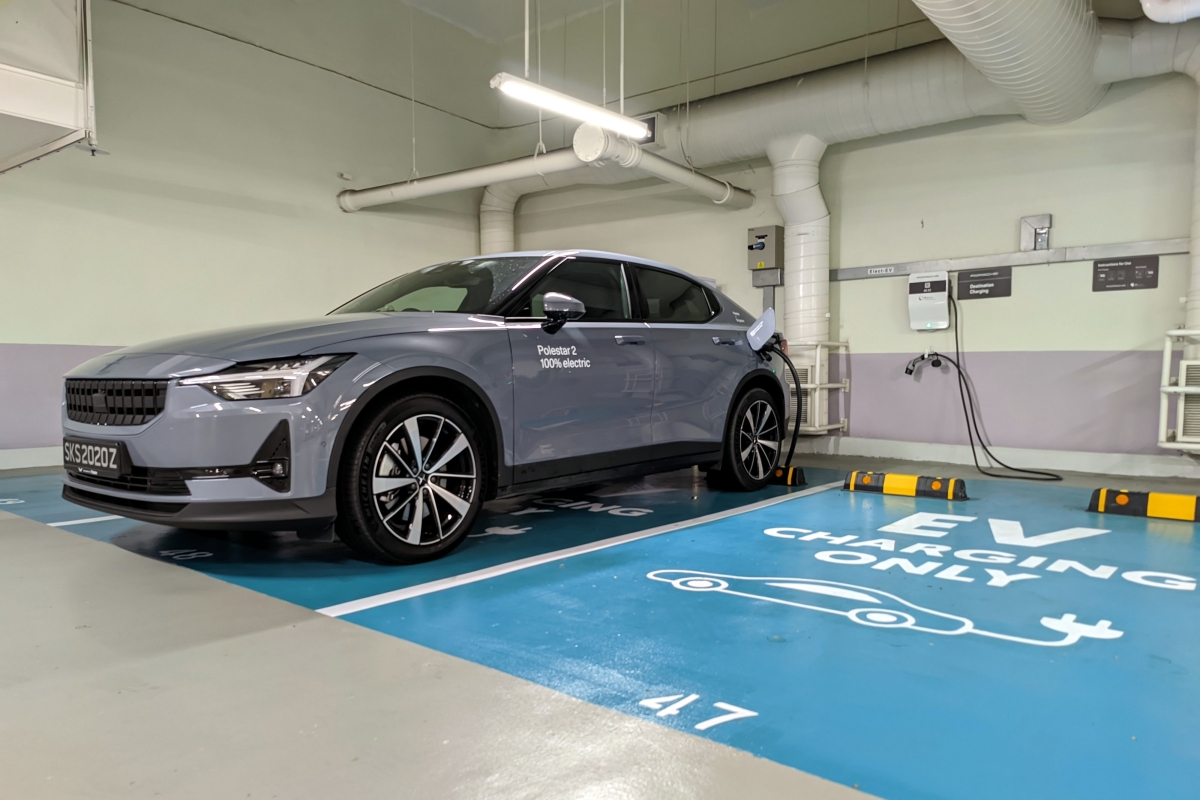 One-pedal driving is available, although I preferred to drive in Standard mode with moderate regeneration or regen, and use the brake pedal when coming to a complete stop. The other reason is that with Creep enabled, one-pedal driving is understandably unavailable, and I'd take creeping from standstill like a regular automatic any day over one-pedal driving.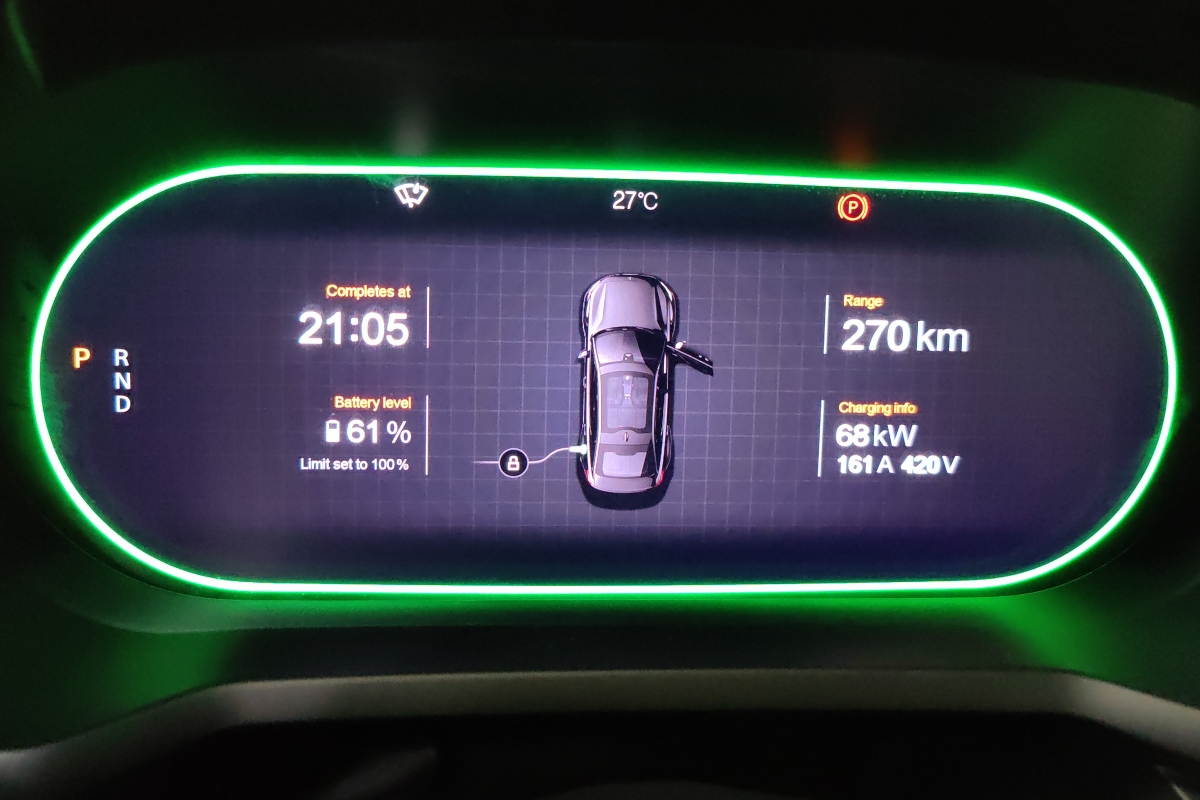 The Polestar 2 handles well in the twisties, and it is here that we come back to what was alluded to earlier in this review – the ride comfort. What makes it handle well also hampers it a fair bit during cruising, for the suspension is quite firm – unnecessarily so in my opinion. Look, we all like a 'sporty' driving experience, but 99% of our daily commutes involve road bumps and imperfections which should be nicely dealt with. However, in the Polestar 2, they're felt more than they should. Going over small and sharp speed humps involves some crashiness, felt especially more from the back seat. If Polestar had tuned the suspension with just a tad bit less firmness, it would have been perfect.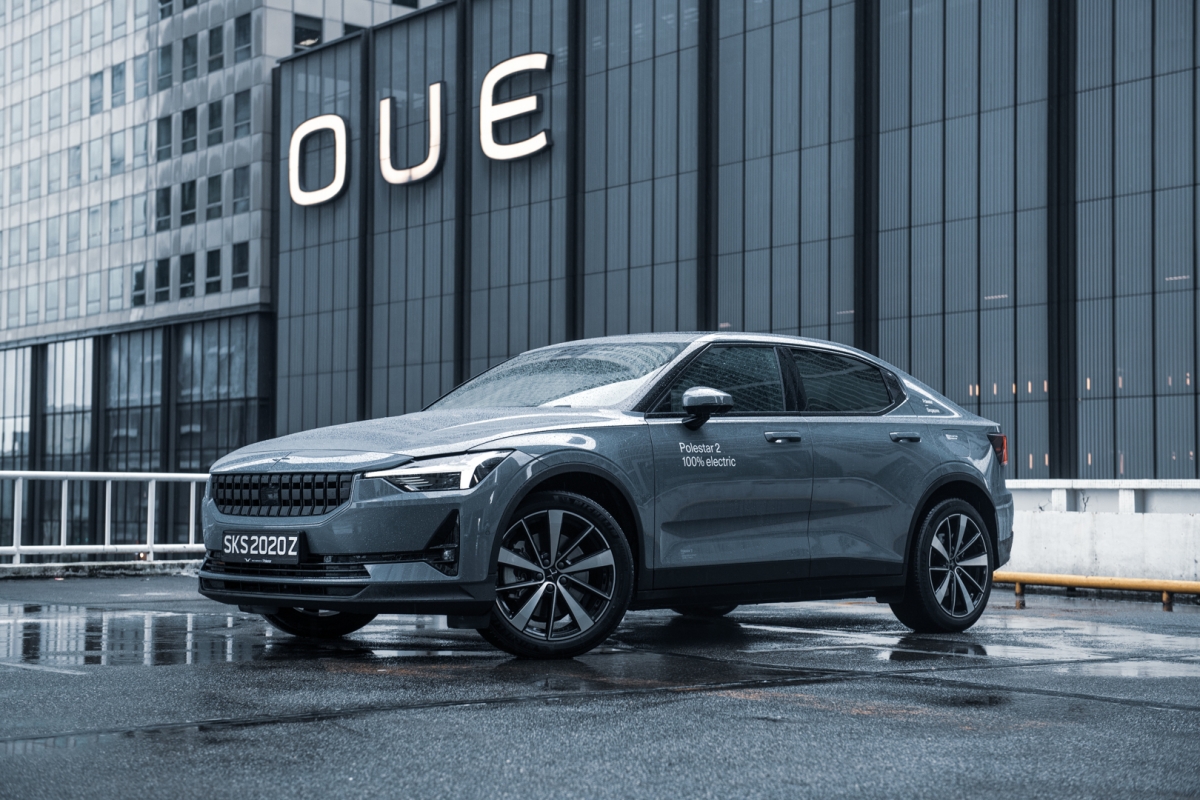 That said, the test-driven distance of this car was almost 90km further than the next most efficient EV that we've tested, the Peugeot e-2008, and that's saying something, isn't it? Overall, it is a really nice EV to drive. It's quiet, mostly well-mannered and comes across and clean and straightforward. Shenton Way executives looking to flex their green credentials wouldn't be disappointed with the Polestar 2.
And if 231hp and 330Nm of torque going through just the front wheels is not sufficient, look out for Sean's review of the 408hp 660Nm Long range Dual motor (LrDm) version, akan datang.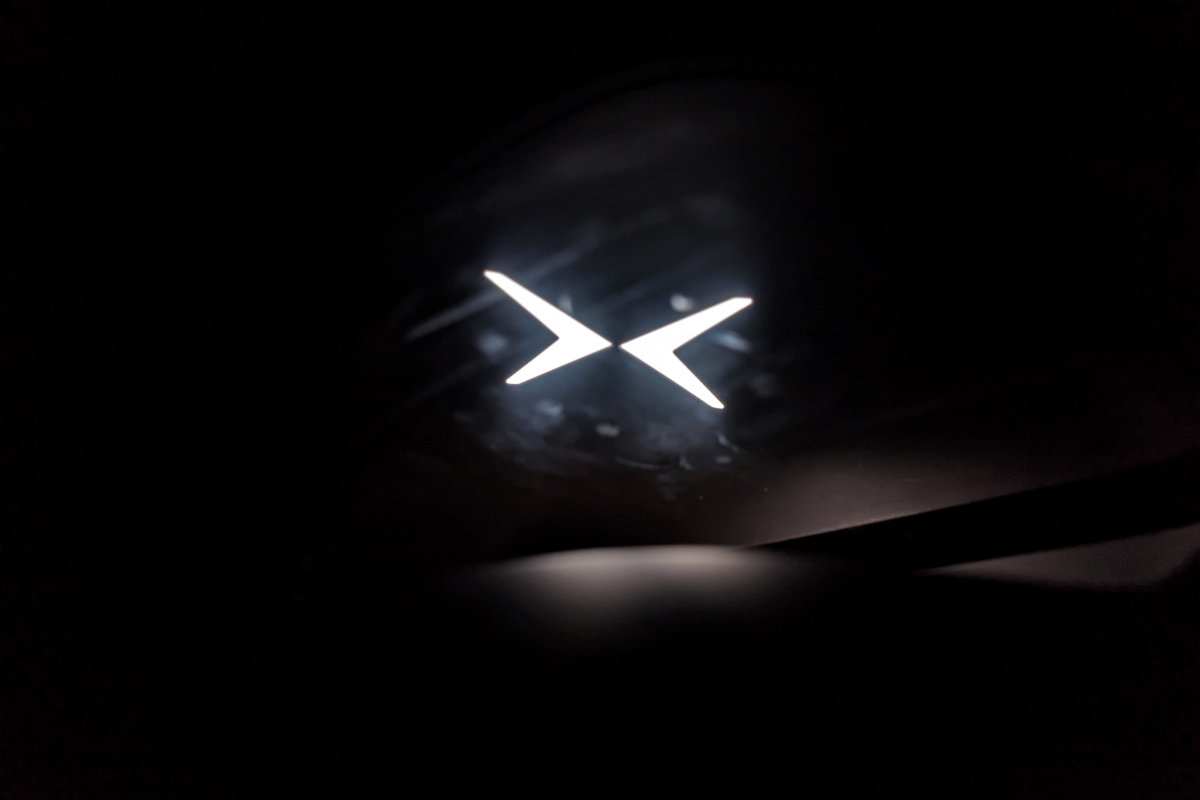 This article first appeared on futr.sg in January 2023.
Photo Credits: Sean Loo (@auto.driven)
Technical Specifications
Polestar 2 Standard range Single motor
Battery Capacity: 69kWh
Power: 231hp
Torque: 330Nm
Range: 478km (claimed, WLTP)
0-100km/h: 7.4 seconds (claimed)
Top Speed: 160km/h (claimed)
Price: S$235,000 including COE (accurate at the time of this article)
Contact: Polestar Singapore
---
Read more automotive news at AutoApp, or check out our latest videos on Ignition Labs TV!