Ever wondered what wheels the President of Singapore uses to get around in? We did, and here's what we found out. This is part of a series of articles about things that are uniquely Singaporean to commemorate National Day.
Here in Singapore, the month of August means it's that time of year when a red and white outfit is de rigueur for many, flags start appearing outside windows everywhere, and patriotic songs pop up on radio, television and the supermarkets (although nothing will ever top Home, right?).
Then obviously there's the parade itself, which, even if you're not the patriotic sort, is undeniably an impressive spectacle. But hidden amidst the shock and awe of the fighter jet flypasts, the calculated precision of the marching contingents, and the sheer delight of the fireworks display, is another surety: the dignified arrival of the president's motorcade.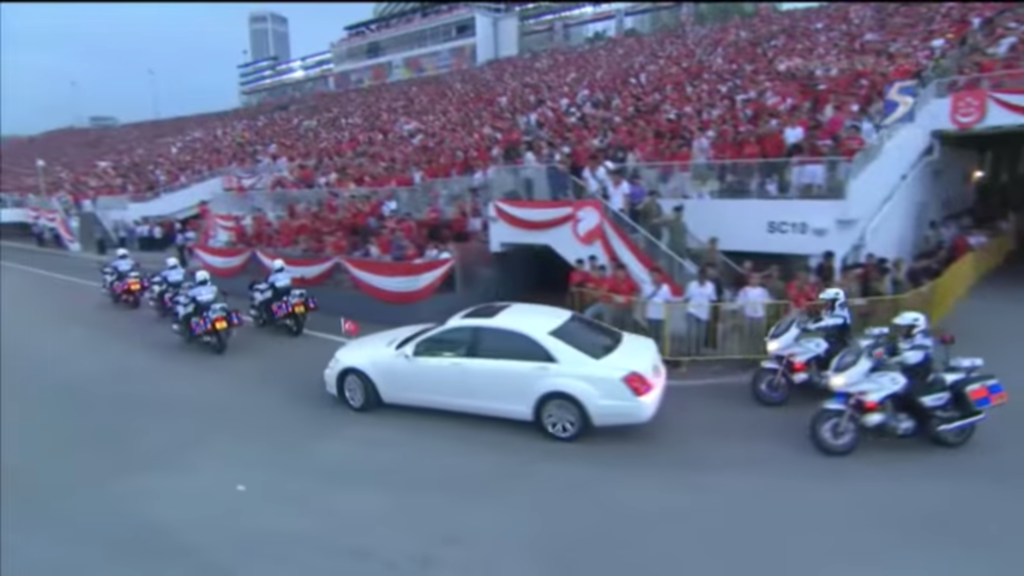 Some of us at AutoApp though have noticed that the official state car has gone unchanged for a long time now, which got us thinking: Why? Certificate Of Entitlement (COE) perhaps? After all, it appears the only vehicles exempt from the system are busses and emergency vehicles.
It also got us thinking: what other impressive machines might Singapore's head of state have been driven in? This is what we found.
Yusof Ishak, Benjamin Sheares, and Devan Nair – Rolls-Royce Phantom V
Singapore's first National Day was in 1966, and as with many things in government during that time, many legacies were in place in Singapore at the time that were carryovers from the colonial era, and the decision of choosing a British marque for the first presidential car might have been one of them.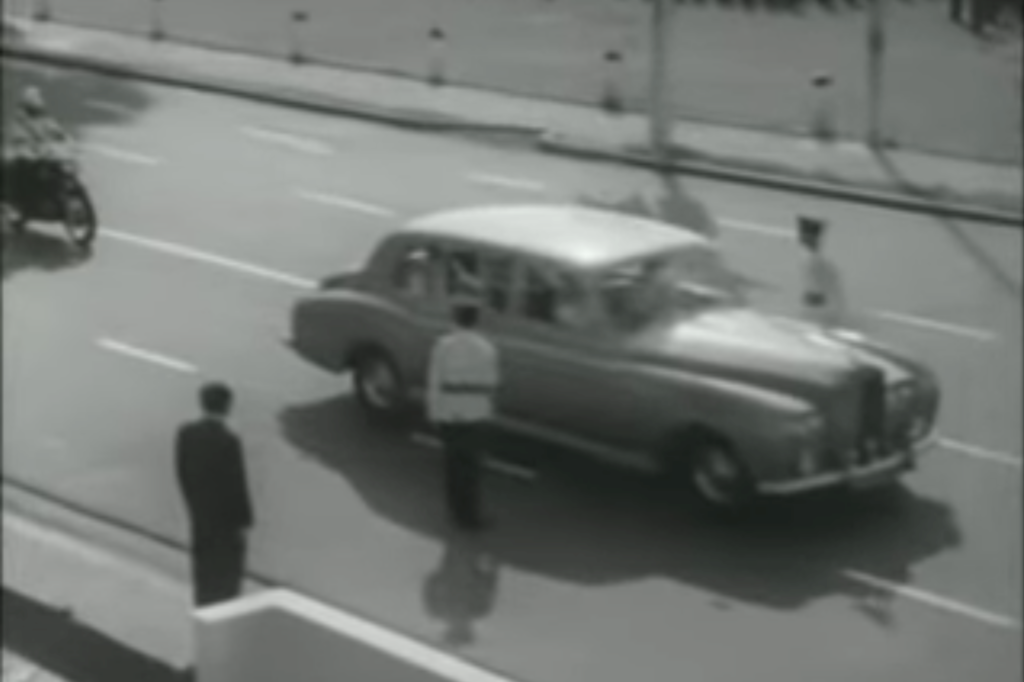 The pictures are blurry, but it appears to be a Rolls-Royce Phantom V, the contemporary flagship of the most luxurious car brand in the world.
Now, some of you may be wondering about the use of such an expensive car, especially for a nation that had only just been created. But we think Singapore got its money's worth with this Roller, seeing as it was in use for around two decades and by three presidents: Devan Nair arrived at the Padang in it for NDP's 1984 edition: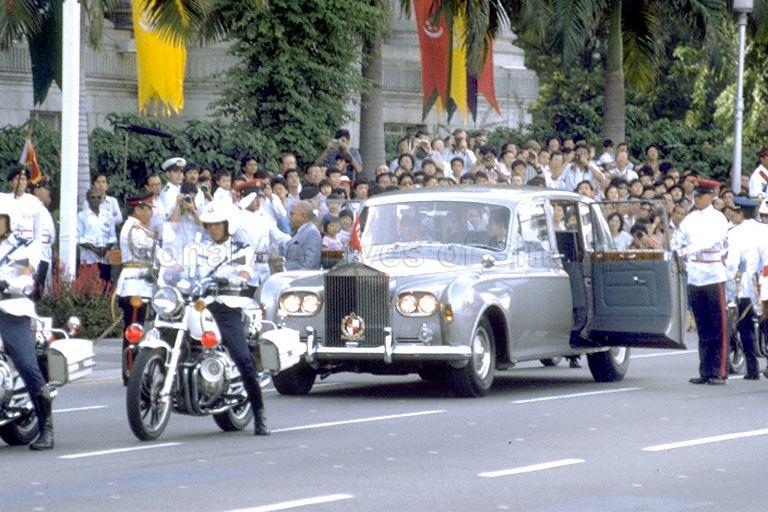 Phantoms were popular with royalty, and subsequently too with countries that moved away from monarchies. A non-exhaustive list of countries that still keep an old Rolls-Royce within their fleets (usually for ceremonial use) include Australia, Brazil, Brunei, Denmark, Monaco, New Zealand, Spain, Thailand, and of course, the United Kingdom.
And it's not just literal royalty, but the rock star variety as well; apart from Queen Elizabeth II and the Queen Mother, the most famous owner of a Phantom was probably John Lennon. And if not, his is almost certainly the most distinctive Rolls-Royce ever made: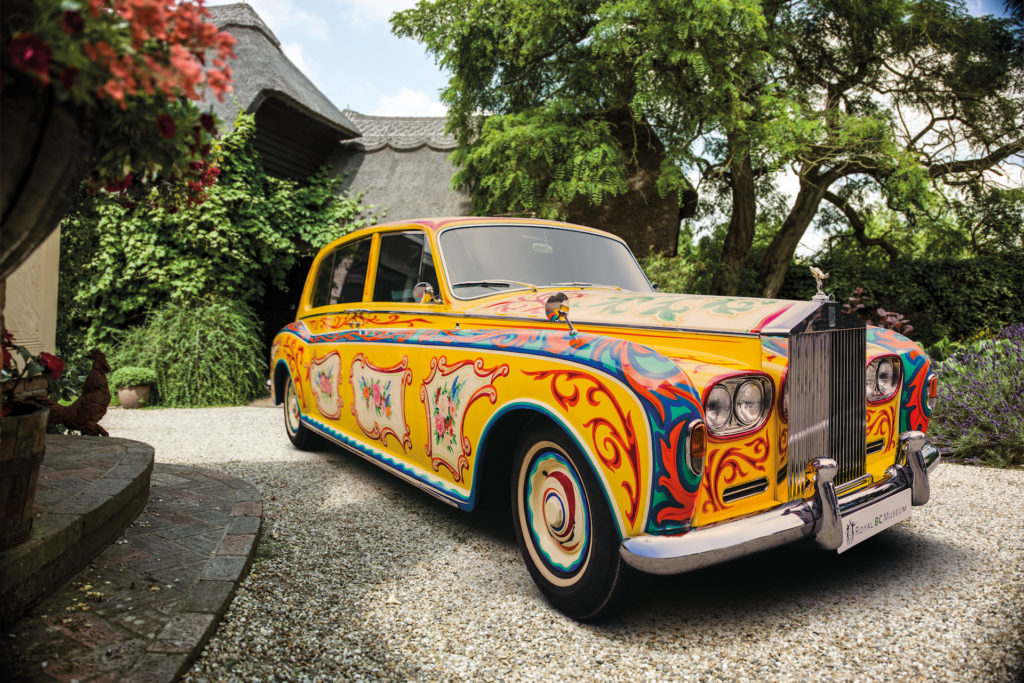 Wee Kim Wee – Mercedes-Benz S-Class (2nd generation)
After the opulence and stateliness of the Rolls-Royce, the wheels for Singapore's fourth president was decidedly more business-like: a Mercedes S-Class, which over the years has been the overwhelmingly popular choice for dignitaries and world leaders.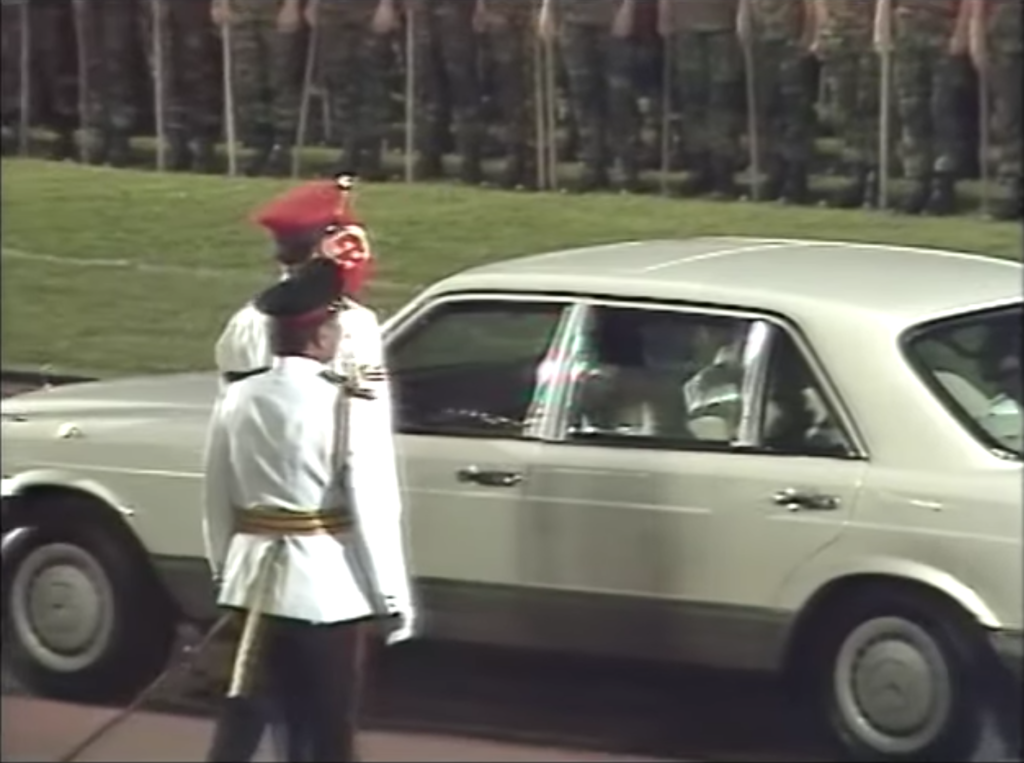 Good-quality pictures and video are hard to come by so we can't tell for sure which version of the 2nd-gen S-Class Mr Wee used, but given the plastic wheel covers instead of alloy rims, we think it's probably a lower-end six-cylinder model, either a 280SEL or 300SEL.
Ong Teng Cheong – Mercedes-Benz 560SEL (2nd generation)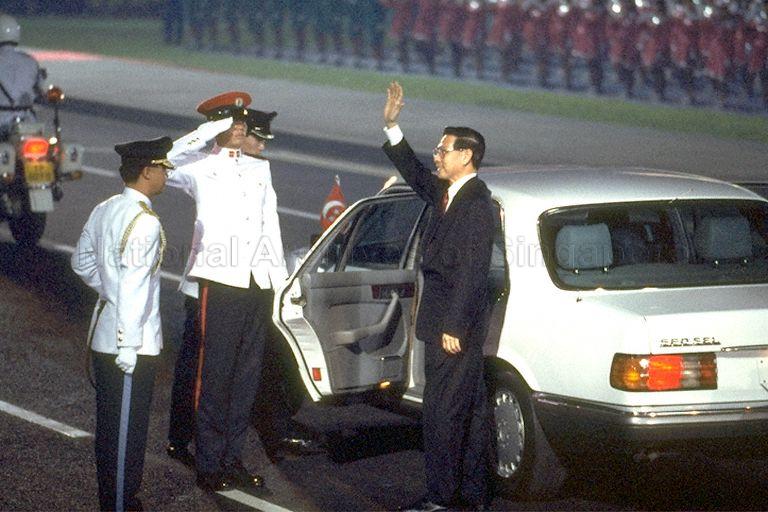 If it was anyone other than The People's President, Ong Teng Cheong, there'd probably have been some discontent over the fact that Singapore's official state car was now a top-of-the-line Mercedes, the 560SEL. Well, if Singaporeans even noticed, at any rate. That's one of the enduring appeals of German luxury cars – they may pack the heart of a sports car (the 560SEL was Mercedes' most powerful car ever at the time), but to the uninitiated, it's indistinguishable from its more down-to-earth brethren.
In any case, if we had to pick a favourite from this list, the 560SEL with its 5.5-litre V8 and its minimalistic, classy good looks would get our vote.
SR Nathan – Mercedes-Benz S320 (4th generation) / Lexus LS430 / Mercedes-Benz S350L (5th generation)
As Singapore's longest-serving president, it's no surprise that SR Nathan's presence has graced the rear seat of more official cars than any other.
His first term in office coincided with the Singaporean launch of the 4th-gen Mercedes S-Class as well as the 10-year anniversary of the COE system's introduction, when all pre-1990 cars had to register for a COE. So it comes as no surprise that for his first NDP appearance in 2000, he arrived in the new-for-the-millenium S-Class, specifically a mid-tier S320. Perhaps something to do with not being extravagant with taxpayers' money?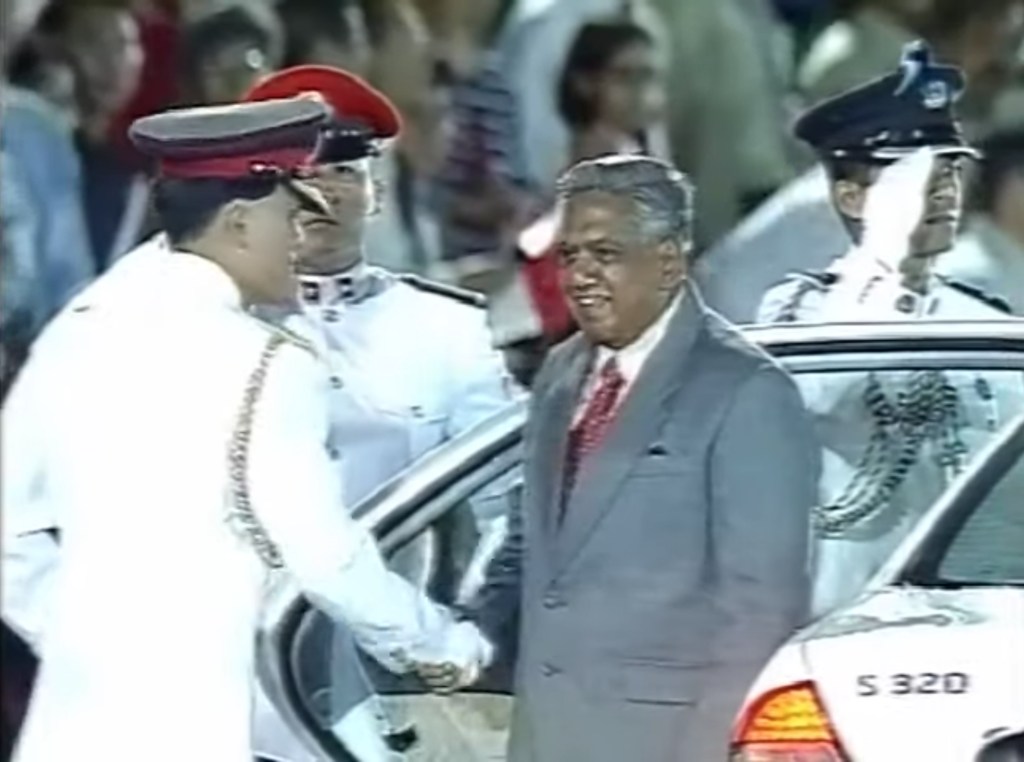 Curiously, the Istana's motor pool completely skipped the previous, tank-like 3rd-gen S-Class – as made (in)famous by Princess Diana – although that model did see use as PM Goh Chok Tong's official vehicle in the mid to late '90s. There are also pictures floating around of Mr Nathan being ferried in the back of a mid-2000s Lexus LS430, although this car never appeared at NDP.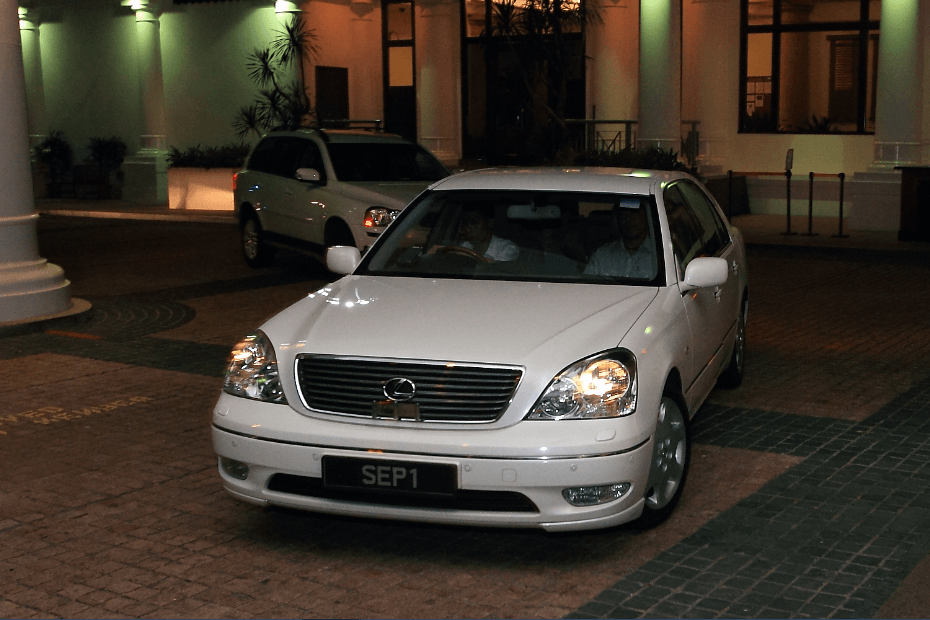 For his last three years in office (2010-12), Mr Nathan rocked up to NDP in a newer, 5th-gen S350L. Same prestigious status, same sensible prudence. This particular car should be fresh in your recent memory because…
Tony Tan and Halimah Yacob – Mercedes-Benz S350L (5th generation)
… it appears to be the same car that Tony Tan and Halimah Yacob have been using, right up till NDP 2019 at least.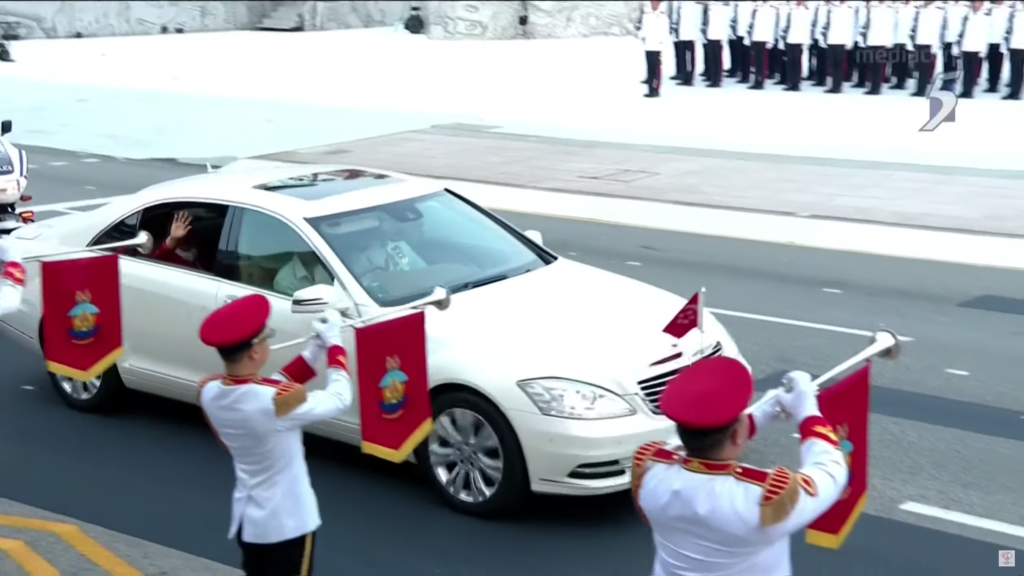 Now, we have no crystal ball in AutoApp HQ so we can't predict the future, but if our theory about the COE is correct, and given that the current car should have reached the end of its 10-year COE cycle by now, we think it's a good bet that Ms Yacob will arrive at NDP 2020 in a brand spanking new 6th-gen S-Class: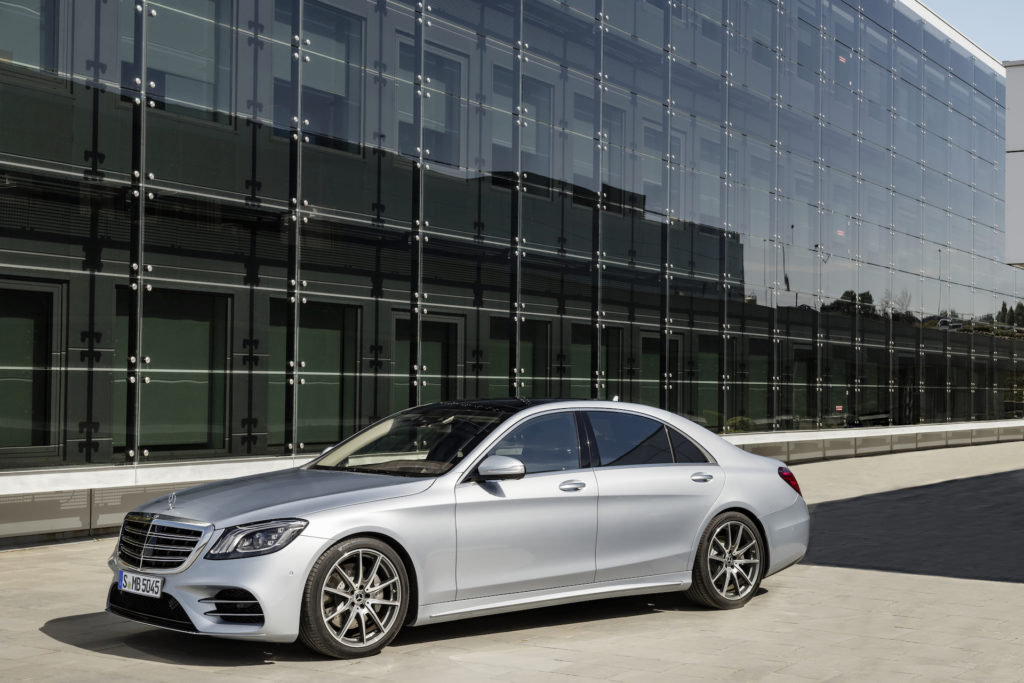 Remember folks, you heard it here first!
(Masthead photo credit: The Wacky Duo)
Feeling nostalgic? For more stories on things which make us uniquely Singaporean, check out other articles from our Going Stun series here!