We're glad to see our local Motorshow back after a three-year hiatus
---
After the pandemic-wrought shutdown wrecked plans for the past three years, Suntec City Level 4 is now bustling with cars once again at the Singapore Motorshow 2023. While relatively modest compared to previous shows, it's a welcome start nonetheless. Here are our five must-see picks and six notable mentions.
Nissan X-Trail e-Power
Wanna go green but concerned about the nitty-grittys when it comes to pure electric vehicles (EVs)? Well, range anxiety and plug-in charge-time boredom begone! The Nissan X-Trail e-Power features a traditional internal-combustion petrol engine that acts as a generator to charge the small but high-output battery pack, which in turn powers the 150kW or 204hp electric motor driving the front wheels. What's not to love? One can splash and dash at a petrol station like a conventional car, but enjoy the instantaneous torque response of an EV. Have your cake and eat it! Ask for more information at the Motorshow's Nissan stand and the sales staff will be happy to explain the ins and outs of the X-Trail e-Power.
BMW 3 Series
This is the mid-cycle refresh, or Life Cycle Impulse (LCI) as BMW calls it, of the seventh generation G20 3 Series. Available in turbo four-cylinder guise and badged 318i and 318i M Sport with 156hp and 250Nm of torque, and as a three-litre six-cylinder turbo all-wheel drive variant M340i xDrive putting out 374hp and 500Nm of torque, the sedan-staple of the BMW stable is certainly Motorshow view-worthy.
Lexus RX 350h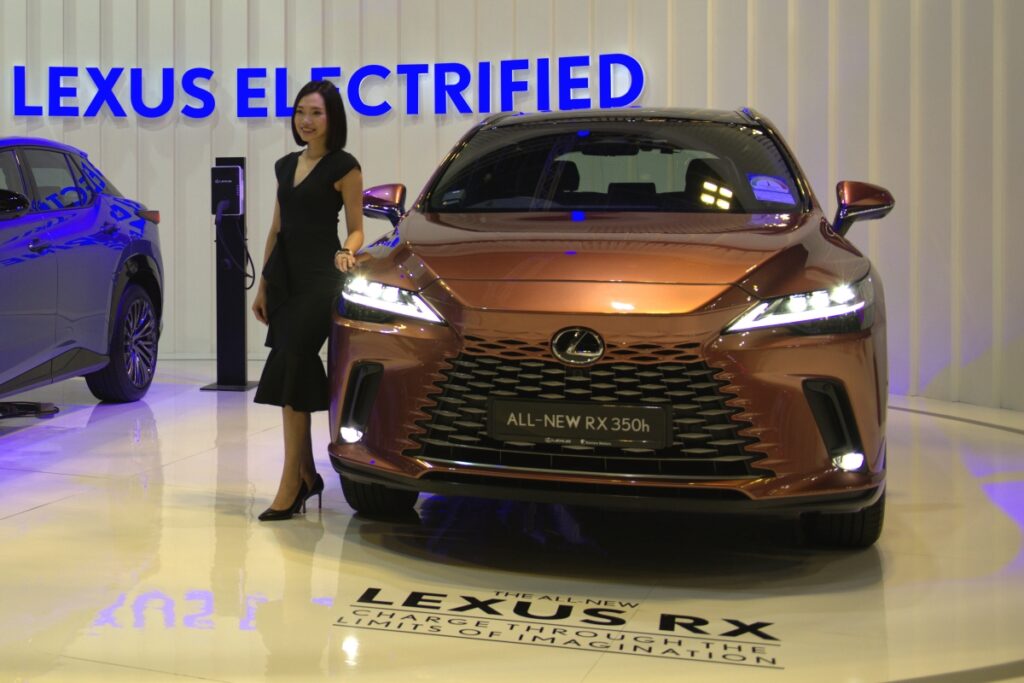 We've driven this sports utility vehicle's (SUV's) smaller sibling, the Lexus NX 350h, and came away impressed at how frugal it was. If those figures are anything to go by, this RX 350h with the same 2.5-litre efficient four-cylinder petrol engine with hybrid powertrain should likely be similarly impressive. If a Lexus SUV has always been on your wishlist, check out the RX 350h at the Motorshow. Or head on over to the Toyota stand to check out the Harrier Hybrid if a more cost-effective option works better.
Kia Niro Hybrid
Going green can be orange. So sayeth the folks over at Kia. This compact SUV seats five, features a 1.5-litre four-cylinder hybrid powerplant putting out 129hp and 144Nm of torque, and sees off the 0-100km/h sprint in 10.4 seconds while sipping down fuel at a claimed rate of 25km/litre (4-litres/100km). Plus those LED headlights and front-fascia appear funky and unmistakable. Who says going green has to look boring?
Peugeot 408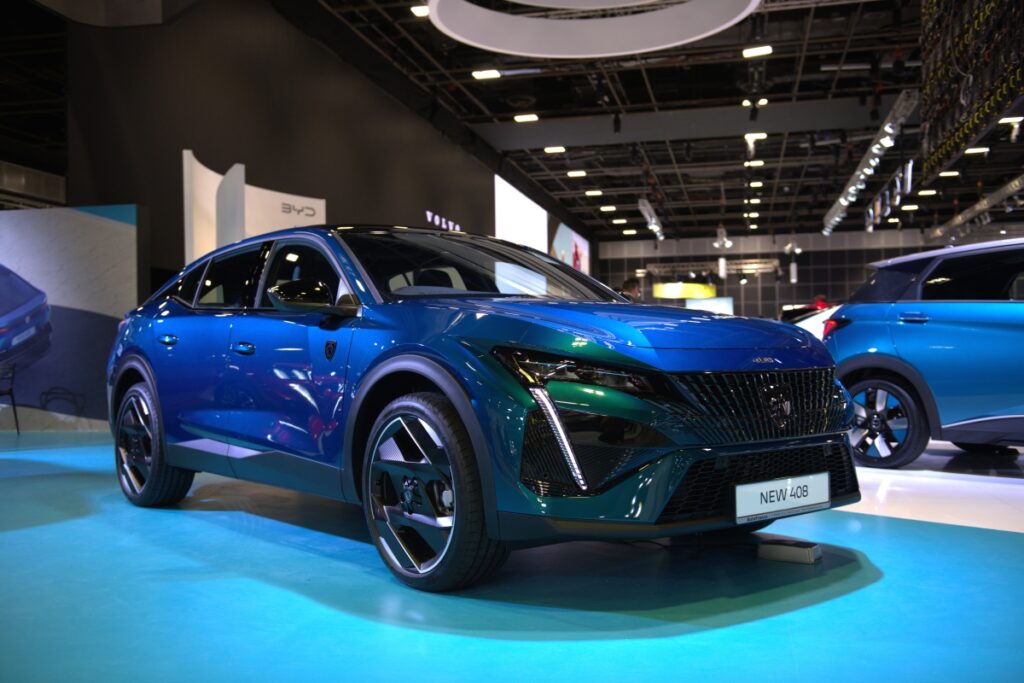 Have you desired a vehicle that sits, height-wise, in between a sedan and SUV? Well, Peugeot has you covered there with its all-new 408. No one is going to mistake this for another brand of vehicle, for Peugeot's aesthetic branding is strong and unique, ensuring that your car will stand out amongst a sea of generic-looking econoboxes on the roads and in carparks. Look at the daytime running lights (DRL) arrangement! And those snazzy-looking 20-inch rims. The 408 will be sold with a 1.2-litre turbocharged petrol engine putting out 128hp and 260Nm of torque. Motorshow-worthy fo' sho'!
Notable Mentions
If more pep is desired during your daily commute, these are the two models to look at – Subaru WRX, available in both sedan and wagon guises, and Volkswagen Golf R. These cars also represent the last hoorah for pure internal-combustion engines before performance hybrids and EVs become de facto. Also noteworthy is that this current-generation WRX Wagon is larger than the Legacy wagon from the 2000s. Practicality AND pep!
Speaking of EVs, one is in for a smorgasbord of them at the Motorshow, notably Hyundai's IONIQ 5, the Mazda MX-30, VW's ID.4 and ID. Buzz, and the Škoda Enyaq Coupé iV, and definitely interesting to see what both East and West bring to the table in terms of future motive technology.
The Singapore Motorshow 2023 runs from 12-15 January. Tickets can be purchased from Suntec Singapore Concourse Level 3 at $8 for the general public, and from SISTIC's website (with an additional $1.20 online booking fee.) Children below 1.2-metres in height enjoy free entry. Show timings are:
Thur, 12 Jan 23 : 5pm to 9pm
Fri, 13 Jan 23 : 11.30am to 9pm
Sat, 14 Jan 23 : 10.30am to 9pm
Sun, 15 Jan 23 : 10.30am to 8pm
---
Enjoyed that article? Get more of the latest in car news here!