The Honda Jazz has recently gotten a new facelift, hitting our shores with new looks and a hybrid drivetrain. Oh, and there's a new crossover Crosstar variant too.
---
Kah Motor, Singapore's authorised distributor for Honda, has recently launched the updated Honda Jazz. This popular hatchback now includes a hybrid drivetrain, where a 105bhp 1.5-litre engine will work in tandem with two electric motors.
Total output is now rated at 121bhp, and this would allow Honda to bring the fight closer to the Jazz's main rival, which is the e-Power propelled Nissan Note that currently pumps out 114bhp.
Should you want to spring for an even higher spec, the Jazz also has a new e:HEV variant, with a total output of 130bhp. Honda claims the new powertrain is enough for the Jazz to clinch a claimed fuel economy of 22.7km/L.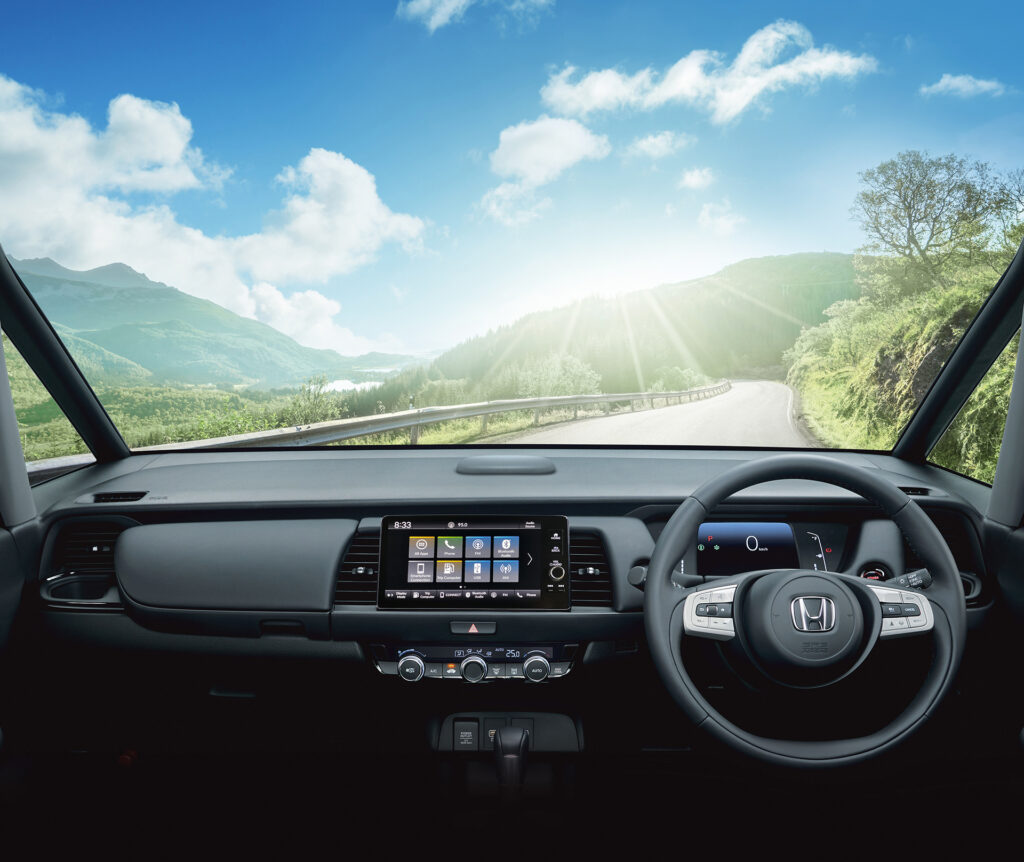 The Jazz hasn't received any radical new design cues, but it was given loads to make it look refreshed and updated for the 2023 market. Updates include a new grille design, darker headlight inserts and updated bumpers. Fjord Mist Blue, a colour which was originally found on the Honda Freed, is a new coat that will be available for Jazz customers too.
The cabin hasn't received any new updates, and the Jazz continues to rock the same 9.0-inch infotainment display and the 7.0-inch TFT instrument cluster. The creatively designed LTRA seats are still ever-present too.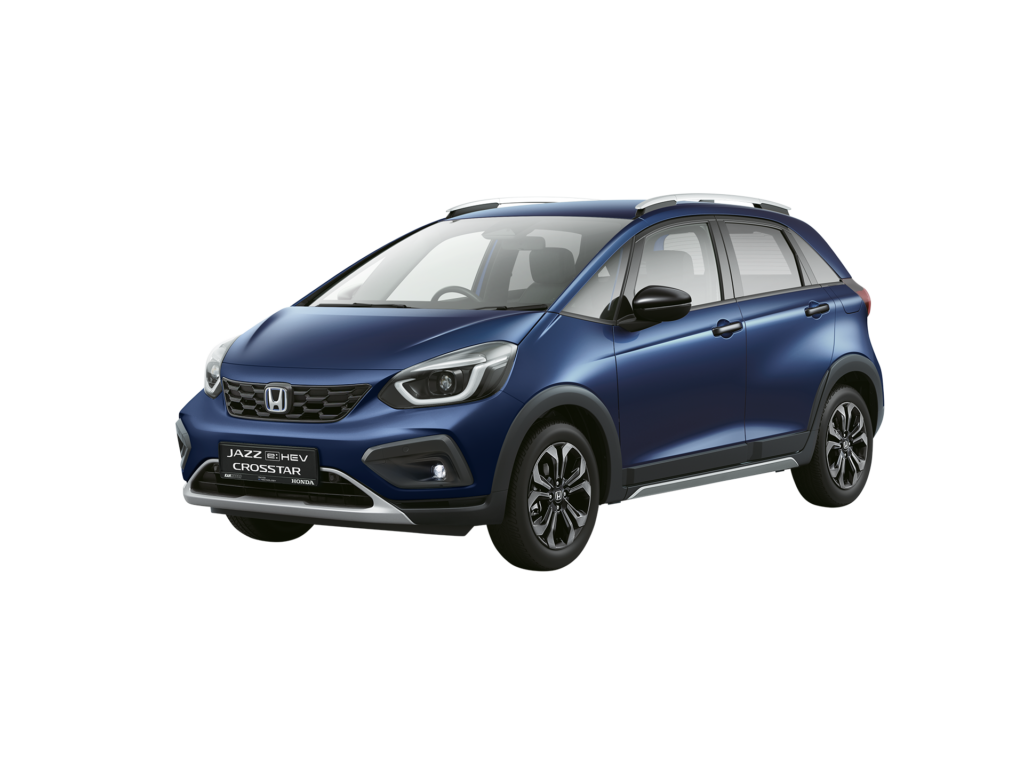 It was bound to happen at some point, and now it finally did. The new Honda Jazz will now be available as a crossover too, aptly dubbed the Crosstar. This jacked-up variant gets a new grille design, roof rails, and black body panels dotted with chrome inserts. All of this is  intended to give the car a more macho SUV-esque look. Even though it is marginally less efficient than the regular Jazz, the Crosstar can still achieve a respectable fuel economy of 22.2km/L.
The new Jazz will be equipped with Honda Sensing, a safety feature suite which includes Adaptive Cruise Control, Lane Keeping Assist, Collision Mitigation Braking System and Lane Keeping Assist.
Five vibrant exterior colours will be offered to customers, but the Jazz Crosstar takes an additional point for offering three dual-tone colour options as well. These paint schemes will see the car's roof finished in Crystal Black.
Should you decide to pick one up, Kah Motor will offer the new Jazz with a five-year unlimited mileage warranty and a five-year battery warranty.
---
Catch the latest news right here on AutoApp!